The latest recommendations for a 2020 Lincoln Public Schools bond issue include two new, smaller high schools, one elementary school in northeast Lincoln, new athletic complexes and major renovations at Park Middle and Everett Elementary schools.
The district's latest version of a possible bond issue includes projects with a price tag of $289 million, which the district could pay for without increasing the tax levy. The district would replace new bond debt with debt it has recently paid off.
To get to that number, district officials had to pare down both their own earlier recommendations that totaled $334.2 million and those from a superintendent's advisory committee comprised of community members, staff and students that totaled $460.8 million.
That means the latest recommendations — given a thumbs-up by the school board's planning committee Tuesday afternoon — are missing some big-ticket items.
Gone are recommendations to build at least three new elementary schools and a middle school.
The district also axed advisory committee recommendations for two K-8 buildings. 
LPS Operations Director Scott Wieskamp said the latest recommendations are based on input from board members, who district officials met with one-on-one, and the community. 
"This is an excellent place to begin the conversation," board member Don Mayhew said at Tuesday's full board work session. "It's the draft of a plan that addresses needs across the district and in all grades."
The pared-down recommendations illustrate the district's desire to keep a bond issue within the current tax rate, as well as what appears to be lower enrollment growth.
For much of the last decade, annual enrollment growth ballooned between 600 and 1,000 students, but in the last two years, the growth has slowed. This year, LPS had an additional 227 students. Another factor: the live birth rate in the county has been on the decline for the past five years.
If the school board goes with this version — or something close to it — severe overcrowding at Scott Middle School would be eased with a classroom addition, a stop-gap measure until the next bond issue.
Another likely outcome of this version of the bond issue: attendance boundary changes for several schools. 
At Scott, enrollment is expected to peak in the next couple of years, then district officials expect it to decline. The classroom additions would ease current overcrowding, and replace the two portables now at the school. 
The district may change some boundaries to control enrollment growth there, including a yet-to-be-developed area that could be sent to Park instead of Scott.
To address a problematic and growing area in northwest Lincoln separated by Interstate 80, the district recommends an addition to Arnold Elementary, a space that would be used for preschool and kindergartners.
Still to be determined: whether the space would be a wing of the existing school, similar to the fourth- and fifth-grade wing added to Roper Elementary, or a free-standing building on the Arnold Elementary site. The recommendation also would allow the district to increase early childhood education classes, reducing the preschool waiting list.
Some boundary changes could help ease overcrowding at Kooser Elementary, also in northwest Lincoln, as well as elementary schools in the southwest part of the city, Wieskamp said. 
In southeast Lincoln, the district recommends an addition at Wysong Elementary — an eventuality the district planned for when it built the newest elementary school — instead of a new elementary school in that part of town.
The recommendations also include two new, smaller high schools, in northwest and southeast Lincoln.
The exact sites haven't been determined, but district officials have been discussing potential land purchases for months.
The new high schools would be built for 1,000 students — half the size of existing high schools. But core facilities would be large enough so that future additions could increase capacity to 2,000 students.
The district also recommends building two new athletic complexes at the new high school sites. They would be smaller than Seacrest Field but bigger than Beechner Athletic Complex, the two sites that now host varsity football games. They would seat between 4,000 and 5,000 people.
The northwest complex would be used for football, track and baseball, the southeast for soccer and softball. The amount of money the district has penciled in — $13.1 million — wouldn't cover the $16.3 million cost.
Wieskamp said the district would seek donations or partnerships with other agencies to fund the entire project, as well as putting artificial turf at existing high school practice fields.
The district has about $3 million in its depreciation fund to pay for artificial turf. To complete that work and the new athletic complexes, the district would need to find $5 million to $6 million of private money, Wieskamp said.
In lieu of a new middle school, the recommendations include updates and additions to gymnasiums and multipurpose areas at six middle schools: Dawes, Lefler, Lux, Mickle, Scott and Schoo.
Liz Standish, LPS associate superintendent of business affairs, said that would allow those schools to bring in more students (none are at capacity now) and handle middle school enrollment until the district can afford to build a new middle school. 
The recommendation also includes money to update art, science, industrial technology and family consumer science spaces at existing middle and high schools.
Another big-ticket item: Nearly $48 million for major indoor air-quality projects at Park Middle School and Everett Elementary. Those schools are the only two that haven't had the updates since the district began the long-term projects more than two decades ago.
The updates include adding geothermal heating and cooling systems — a more cost-effective system — as well as other updates including code and American Disabilities Act requirements and electrical systems.
If the Park and Everett projects happen, the only schools without geothermal systems would be Scott and Lux middle schools. Both were built just before the district began converting to geothermal systems.
Wieskamp told board members at the committee meeting Tuesday that many of the schools that had those renovations 20 years ago will soon be due for another update, but the comprehensive work done the first time — and recommended for Park and Everett — mean later updates will be less expensive.
Other recommendations: $10 million for land purchases, including sites for the proposed high schools; and $17.5 million for ongoing infrastructure needs such as roof replacement, parking lot pavement and playground updates.
Board member Barb Baier said she was concerned the money earmarked for infrastructure needs was about half the amount of the last bond issue and that too many needs were going to fall by the wayside. 
She said the board needs to consider those needs — in light of historically low interest rates — and not be driven solely by keeping the tax rate flat.
She appeared to be in the minority, and board president Lanny Boswell said raising the tax rate could put all $289 million in projects at risk. 
The school board has until Nov. 26 to finalize recommendations if it wants to float a special bond election in February. First reading on the resolution would be Nov. 26, with a final vote Dec. 10.
Each Lincoln school's ranking in state evaluations
LPS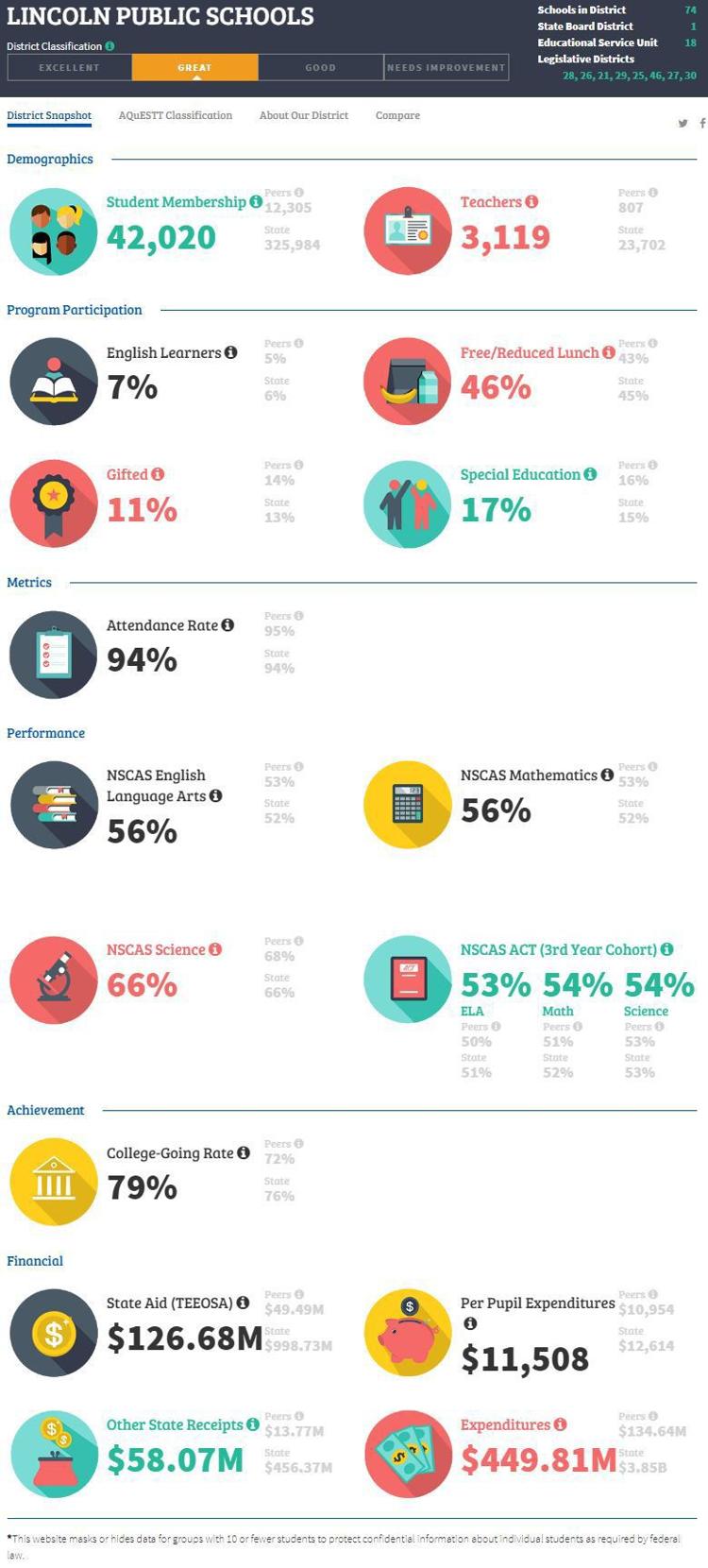 Adams Elementary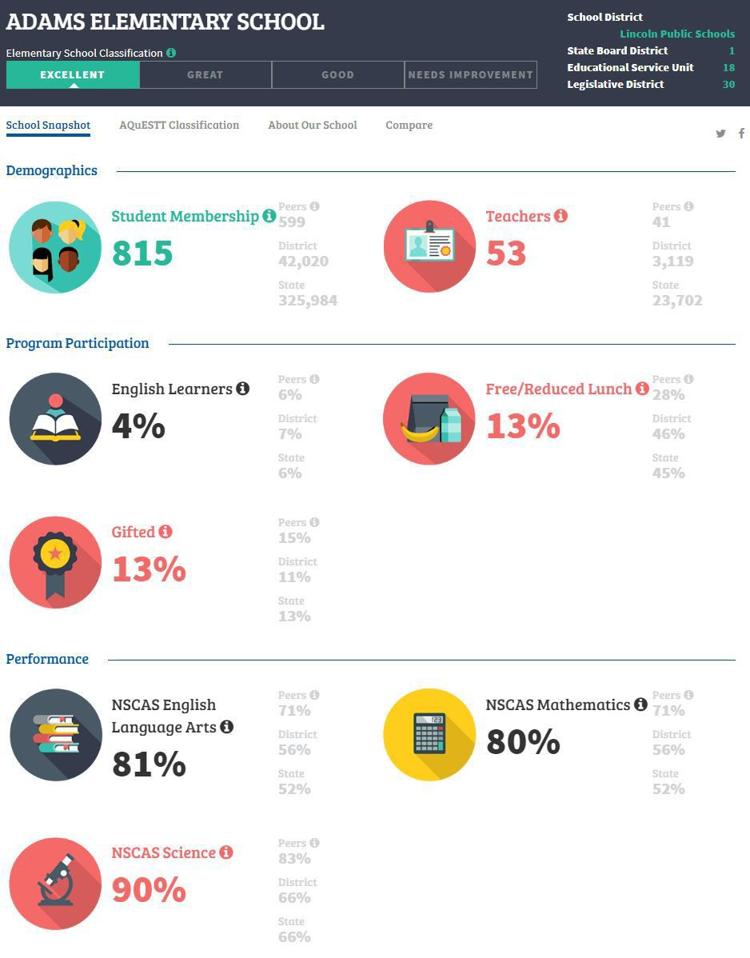 Arnold Elementary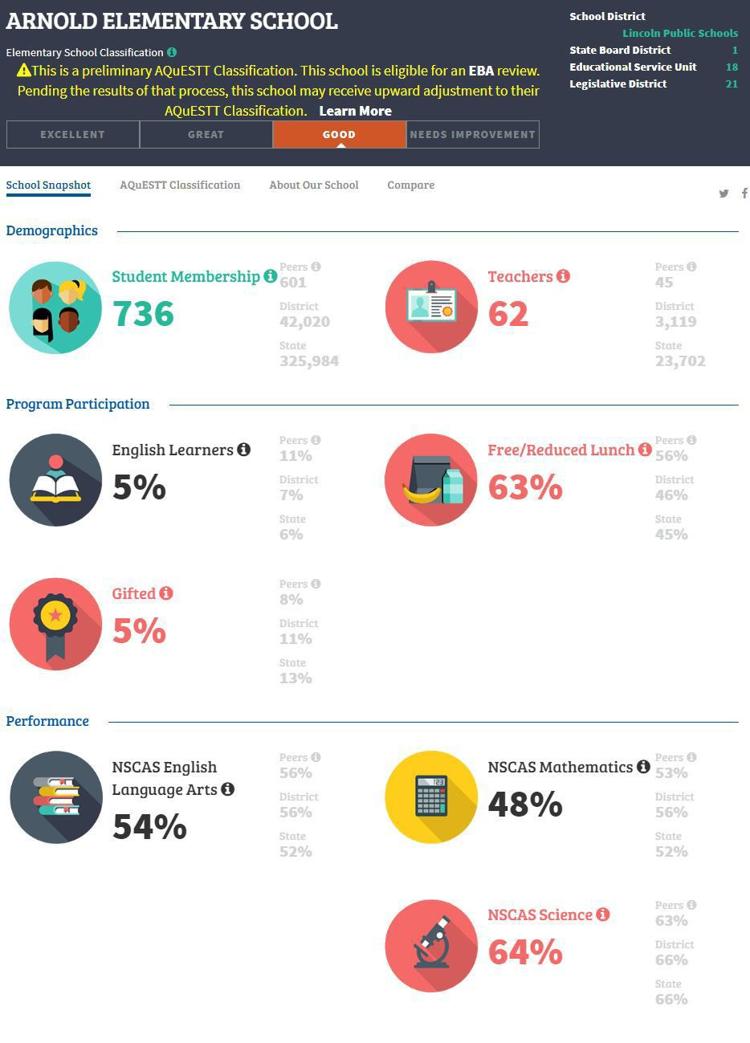 Beattie Elementary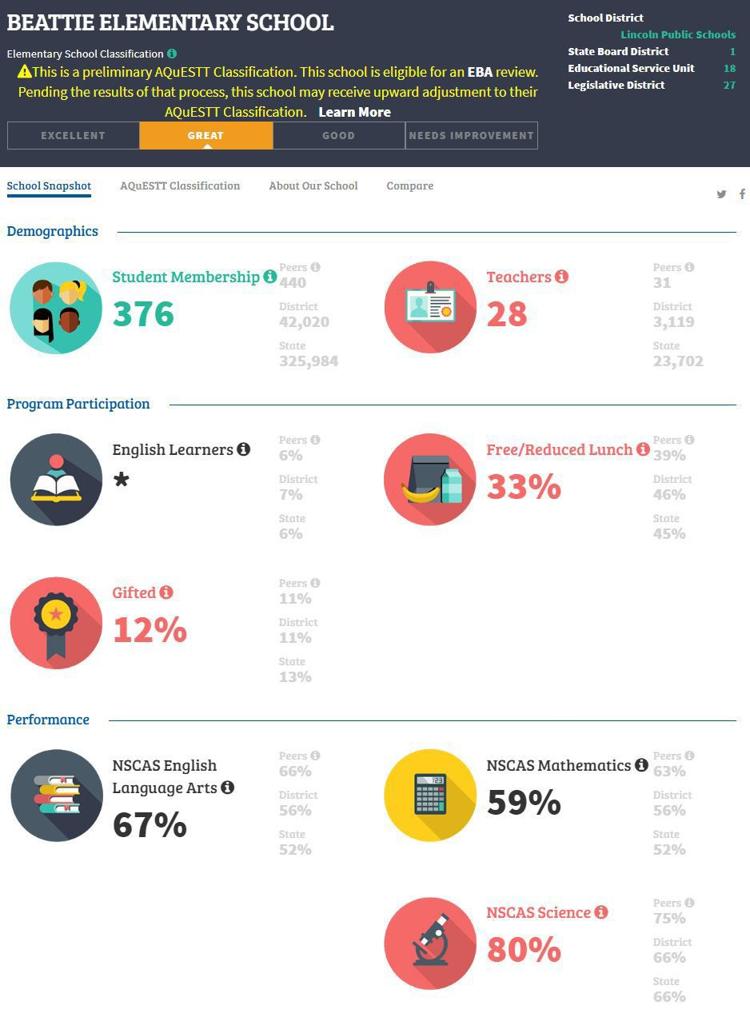 Belmont Elementary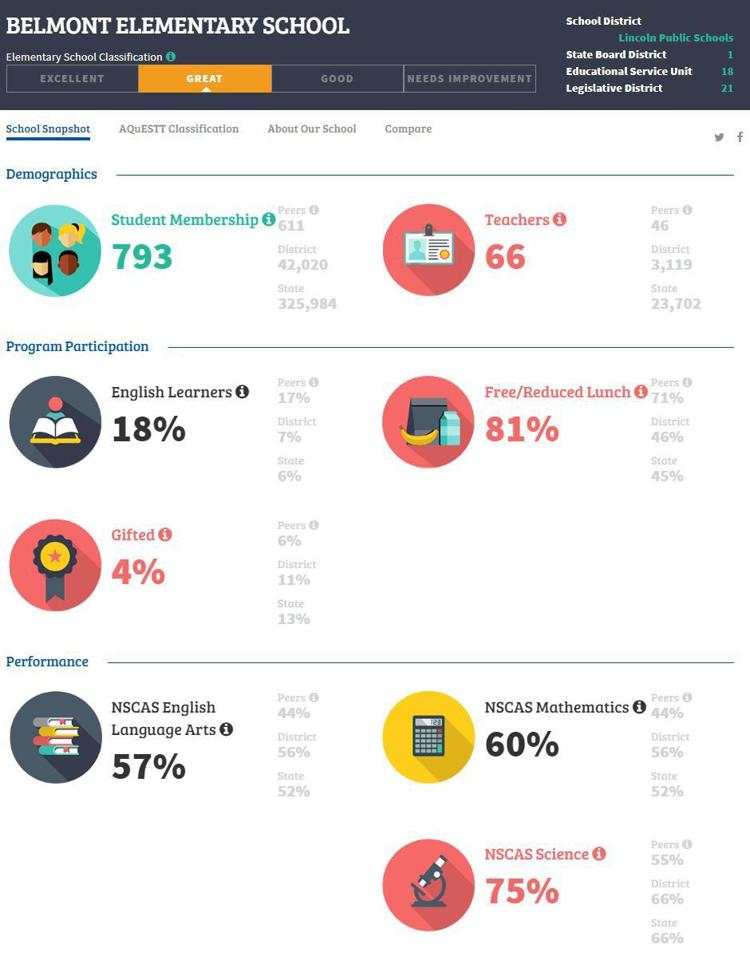 Brownell Elementary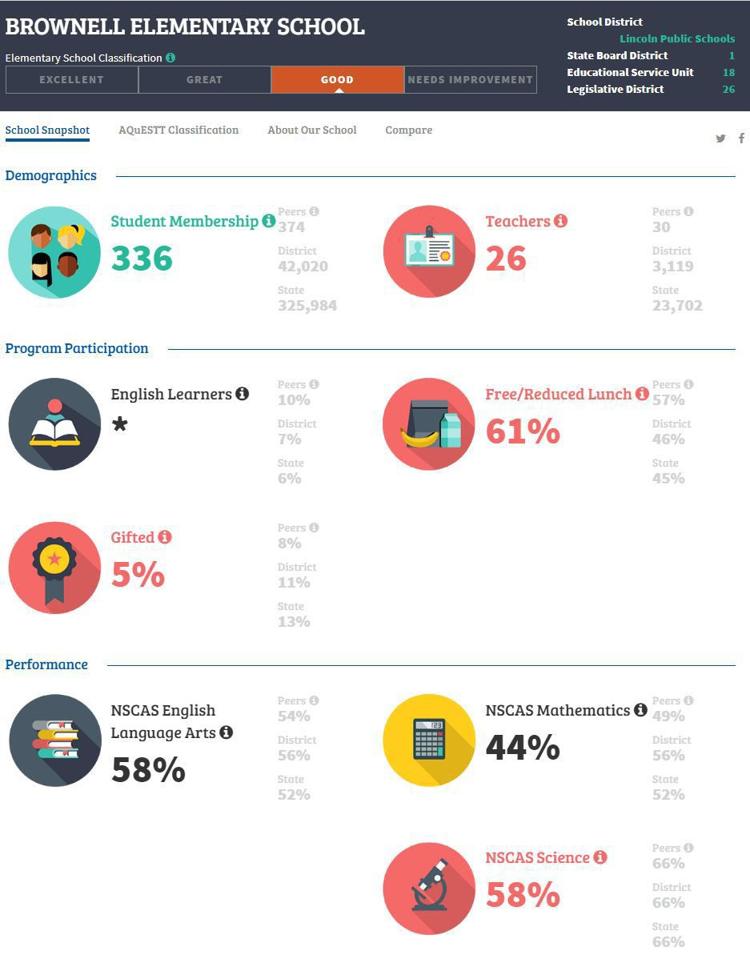 Calvert Elementary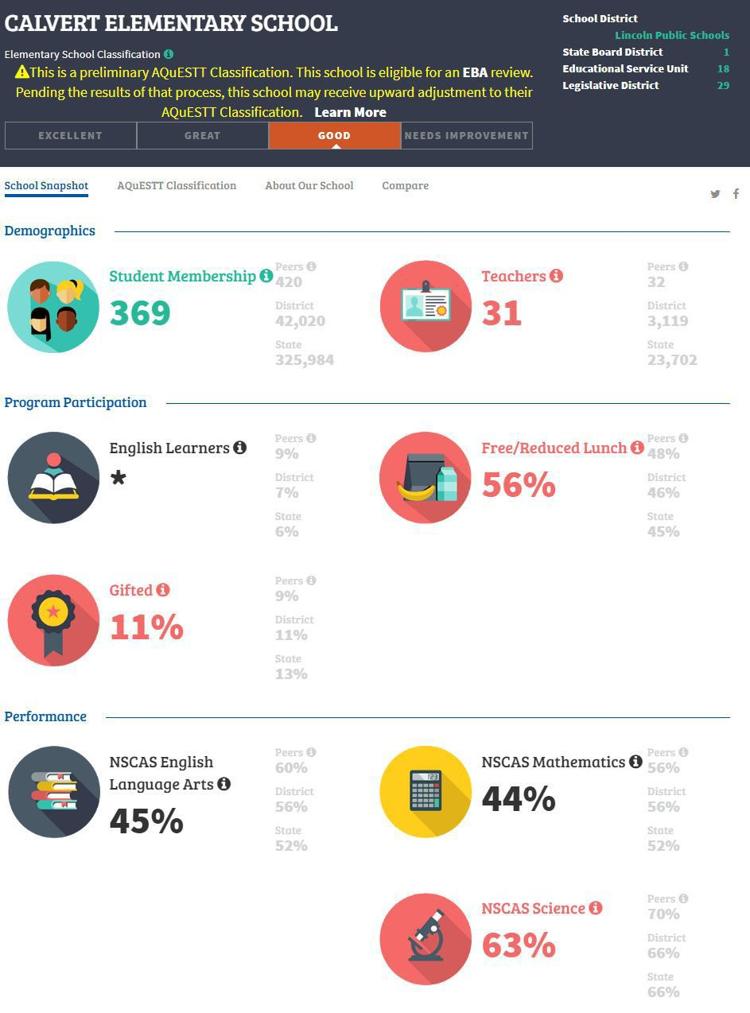 Campbell Elementary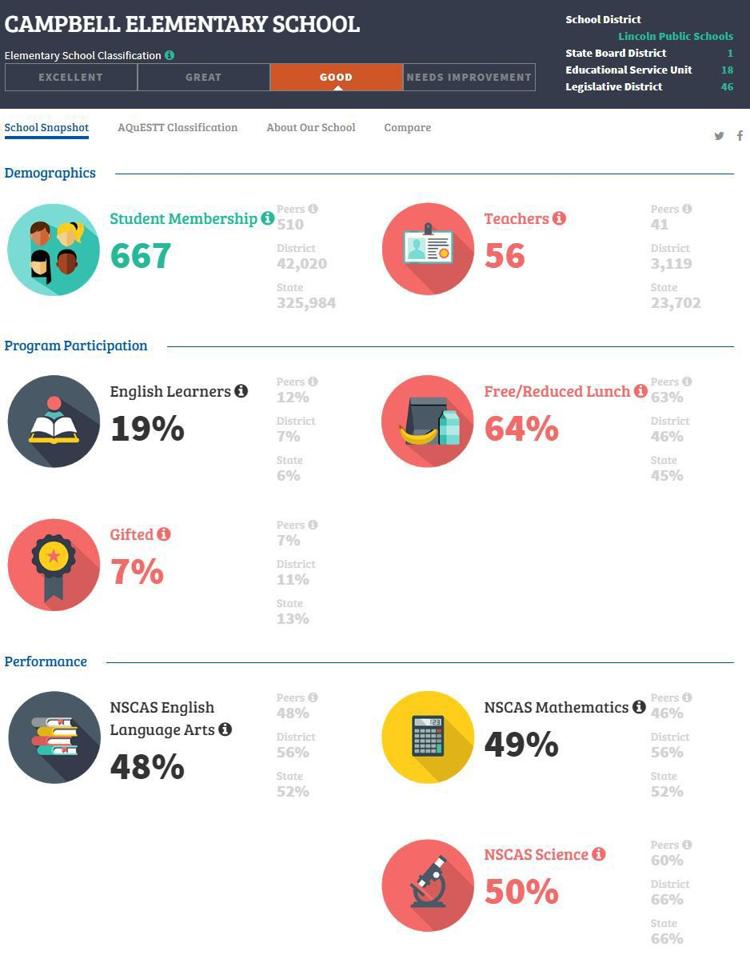 Cavett Elementary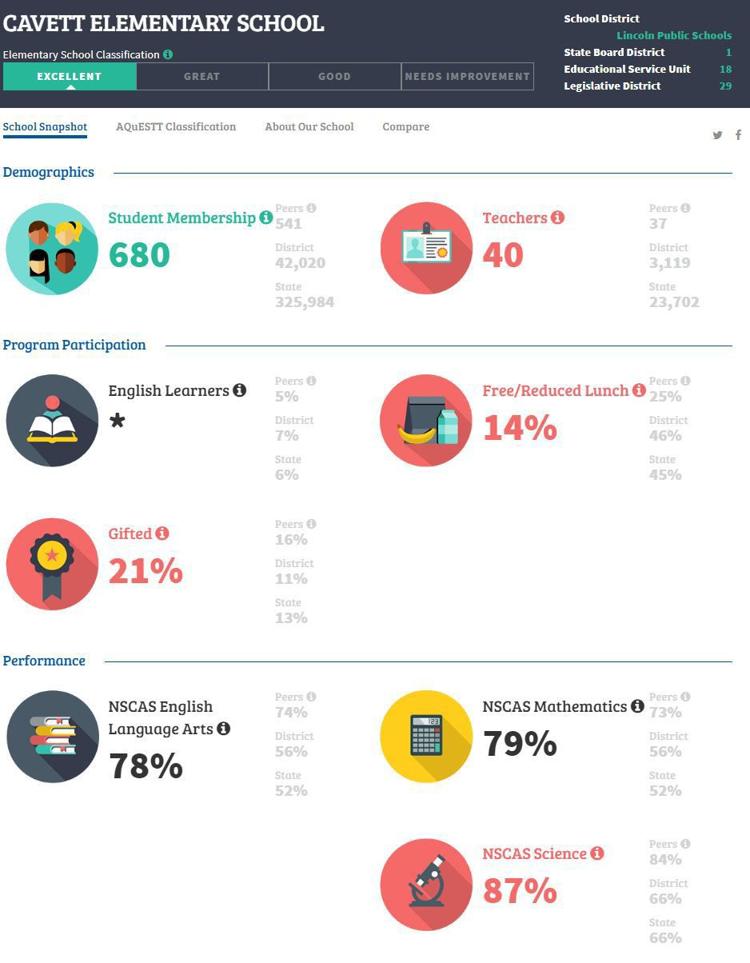 Clinton Elementary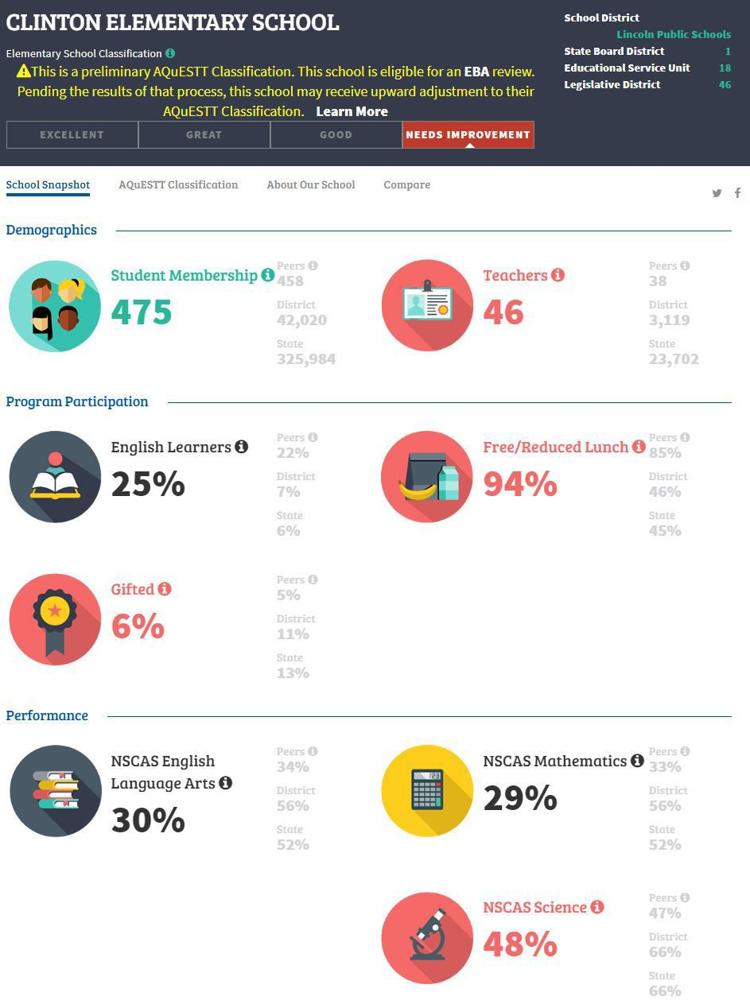 Eastridge Elementary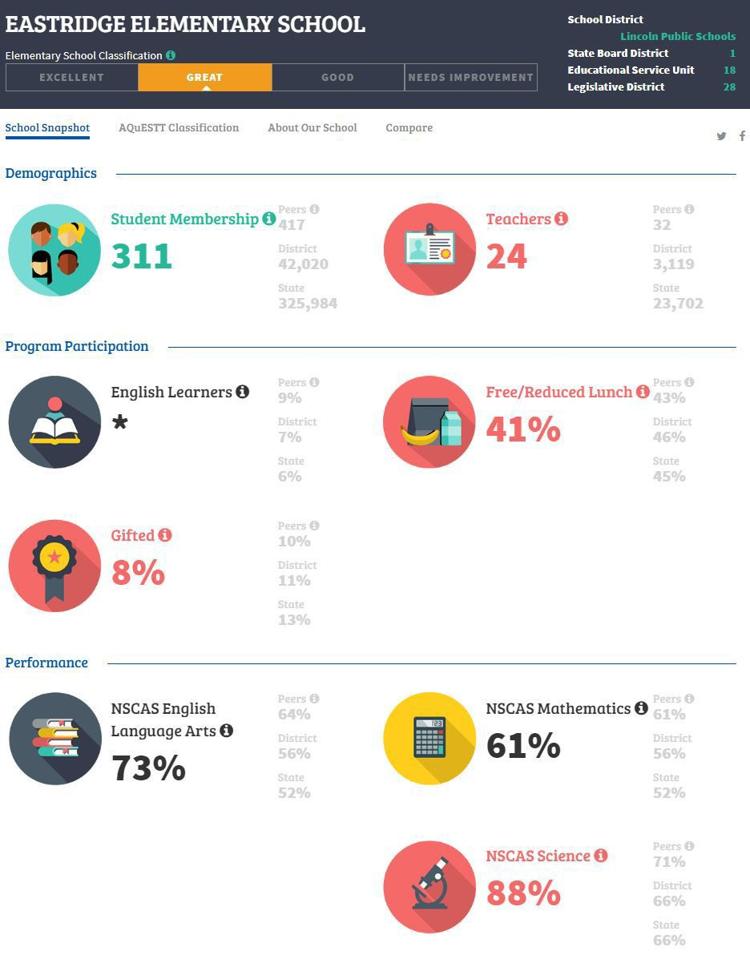 Elliott Elementary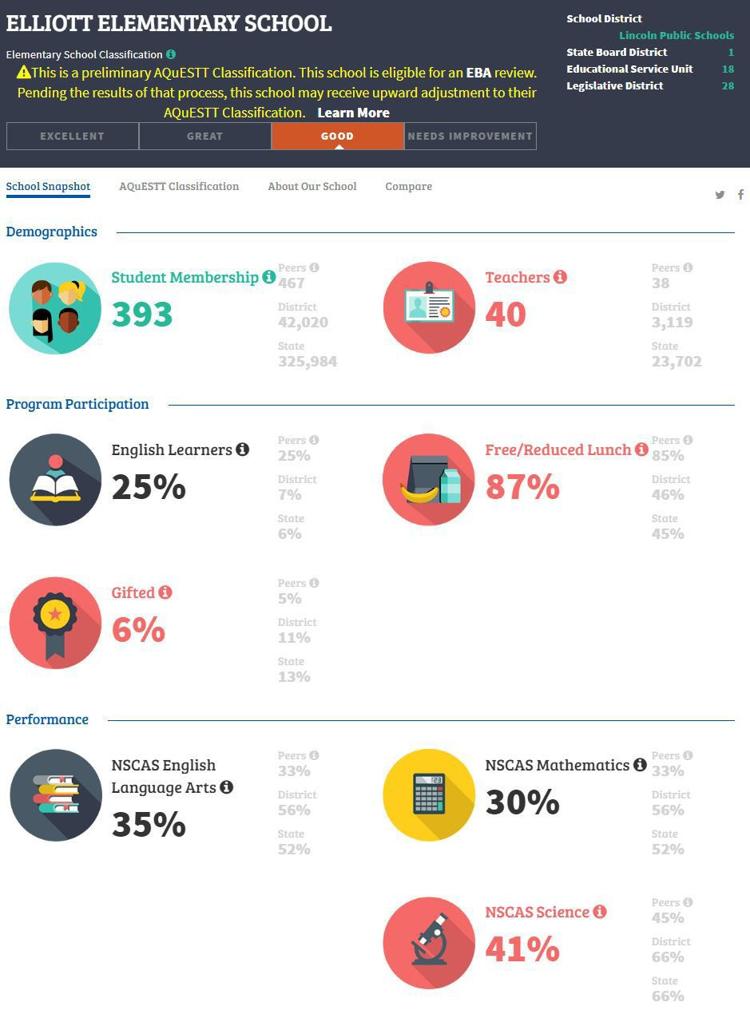 Everett Elementary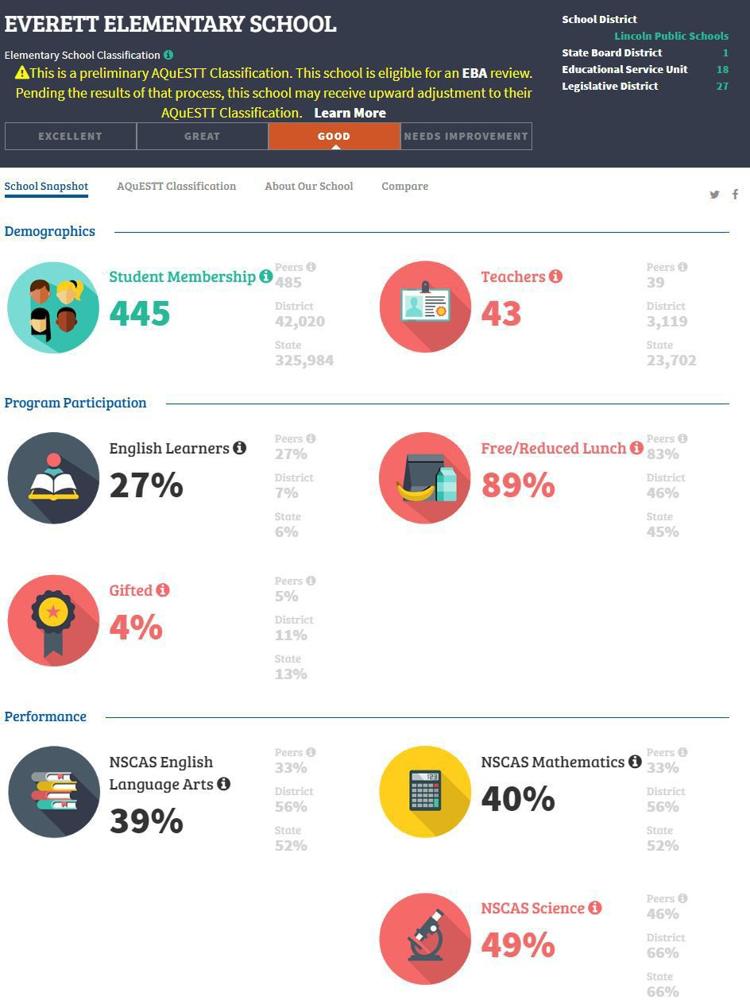 Fredstrom Elementary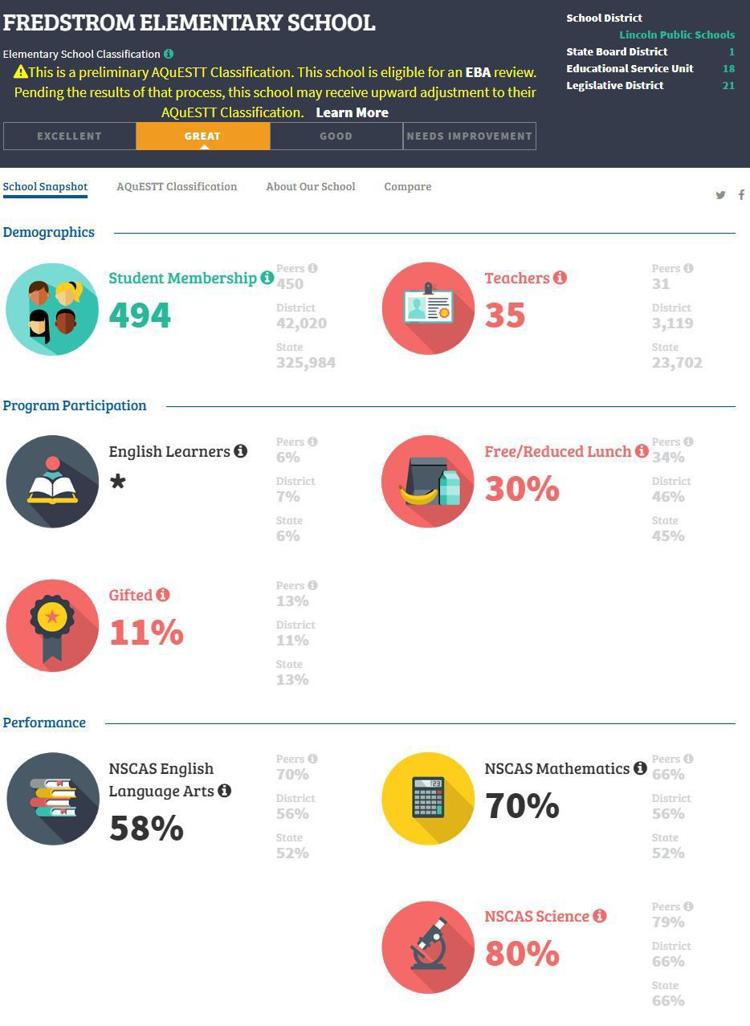 Hartley Elementary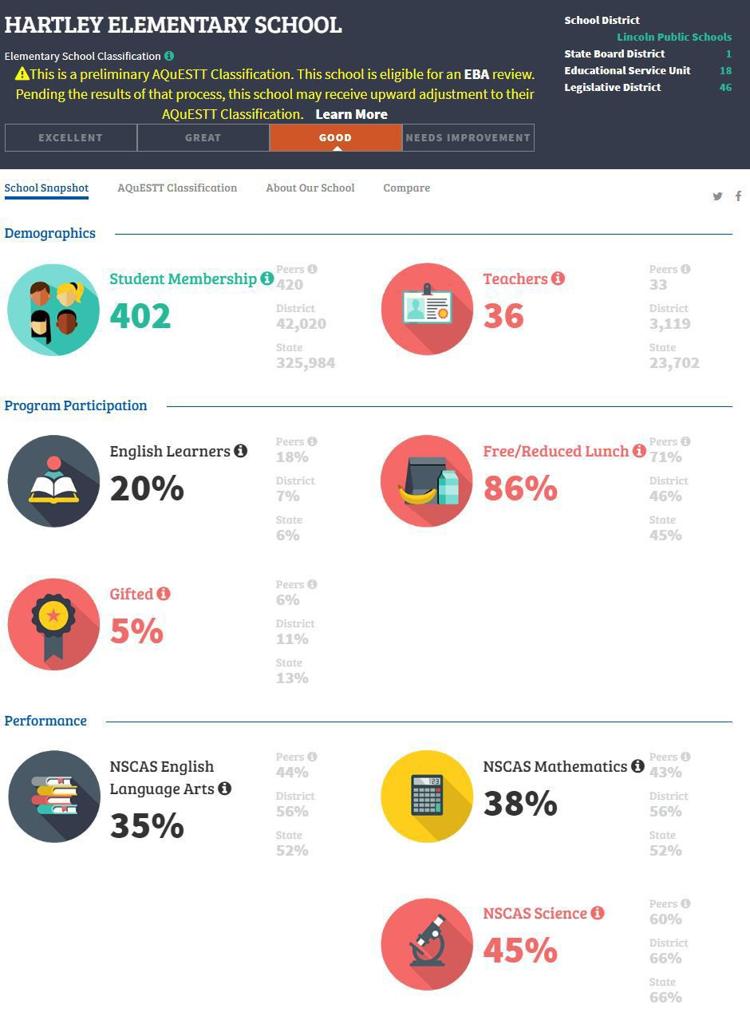 Hill Elementary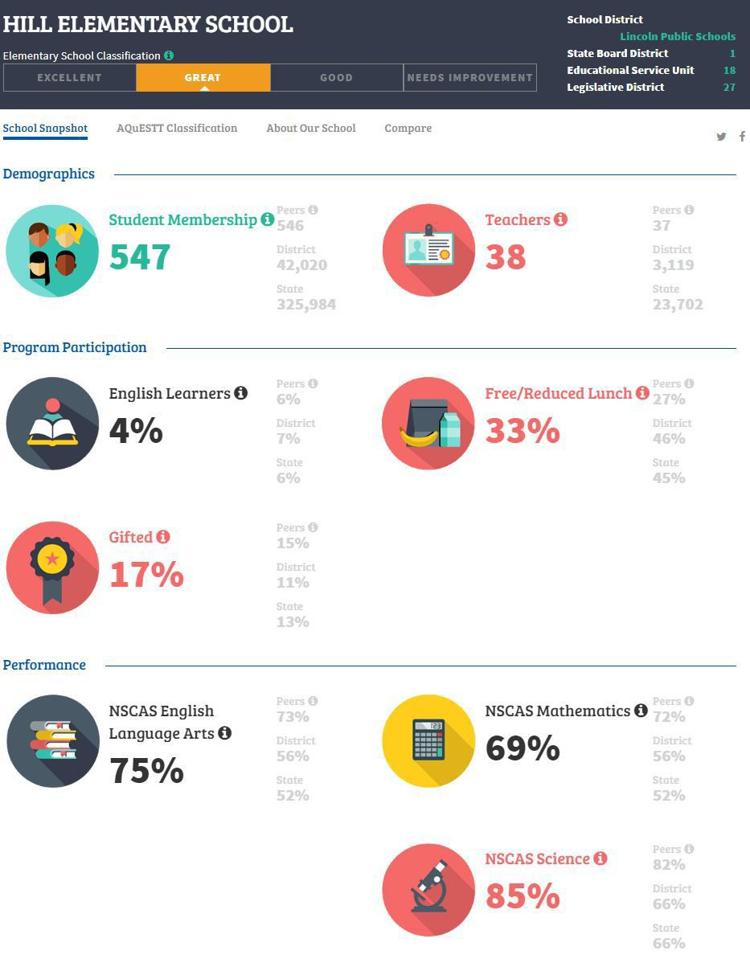 Holmes Elementary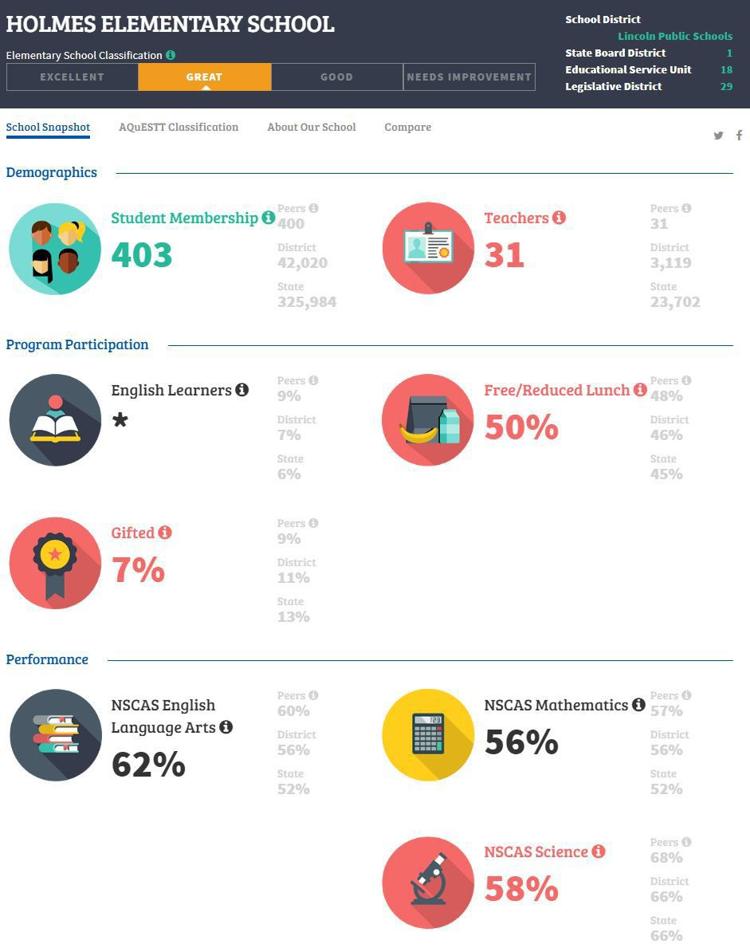 Humann Elementary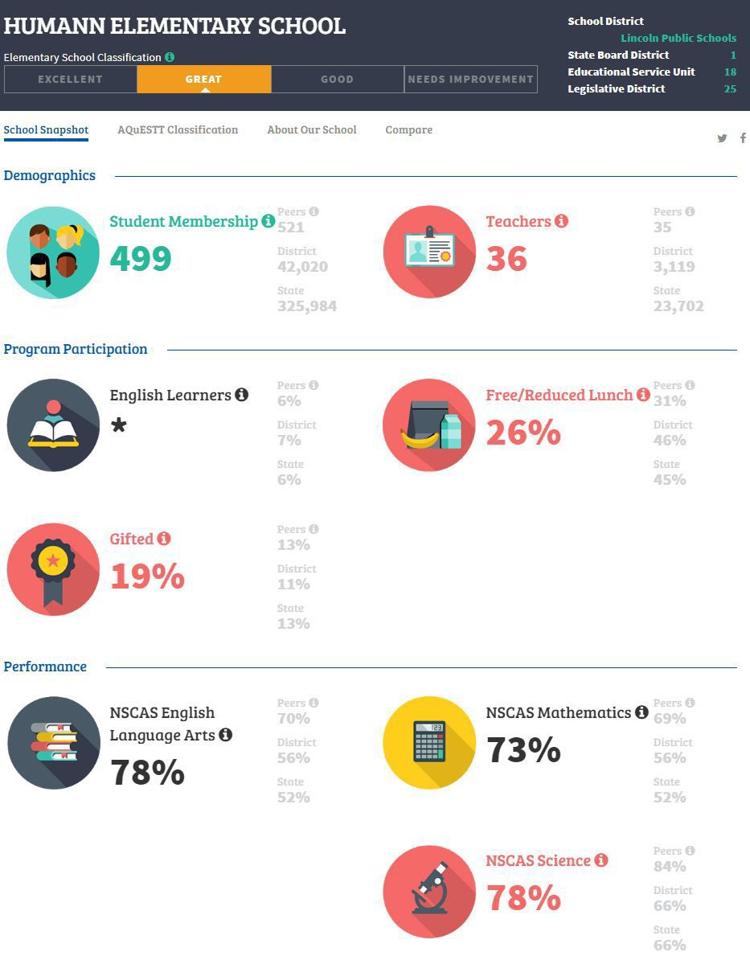 Huntington Elementary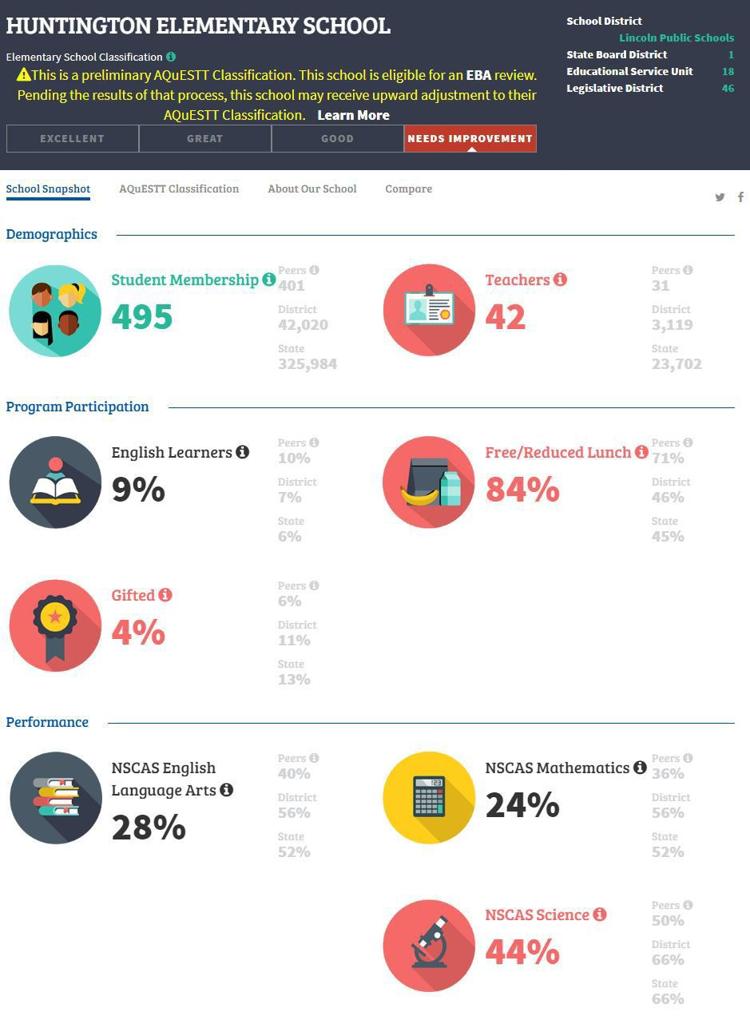 Kahoa Elementary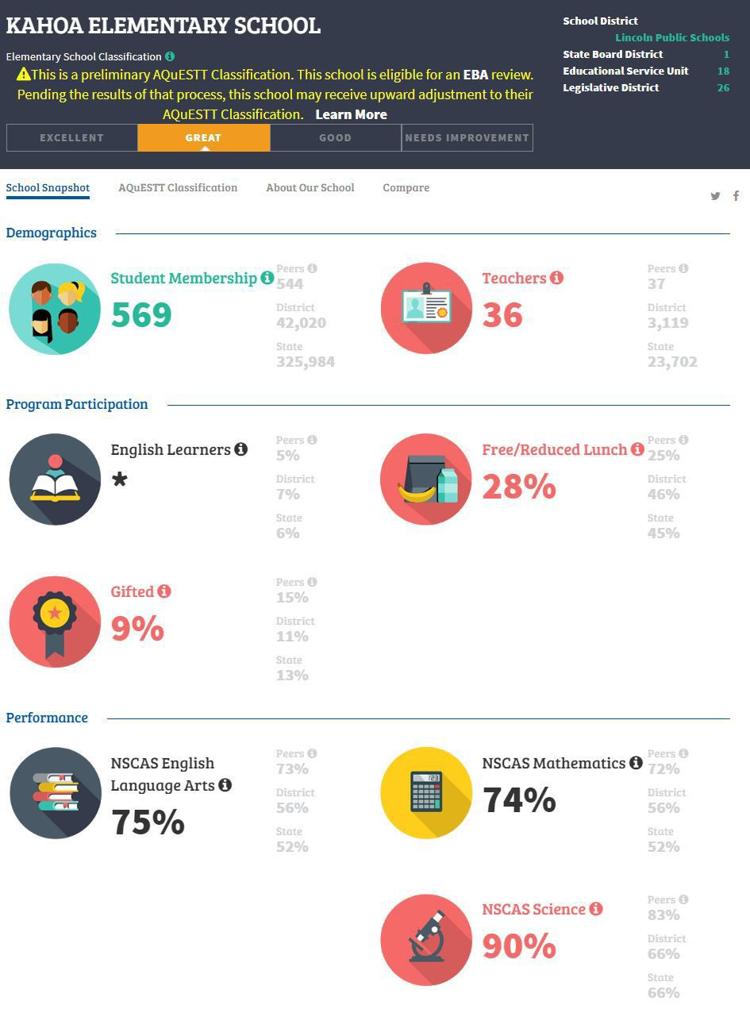 Kloefkorn Elementary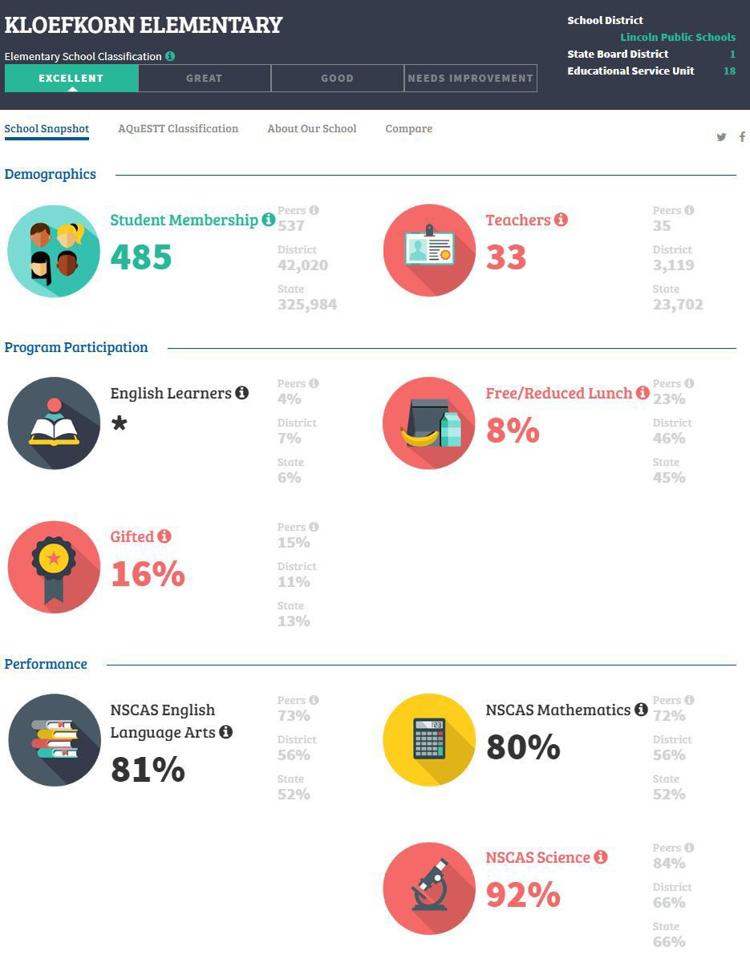 Kooser Elementary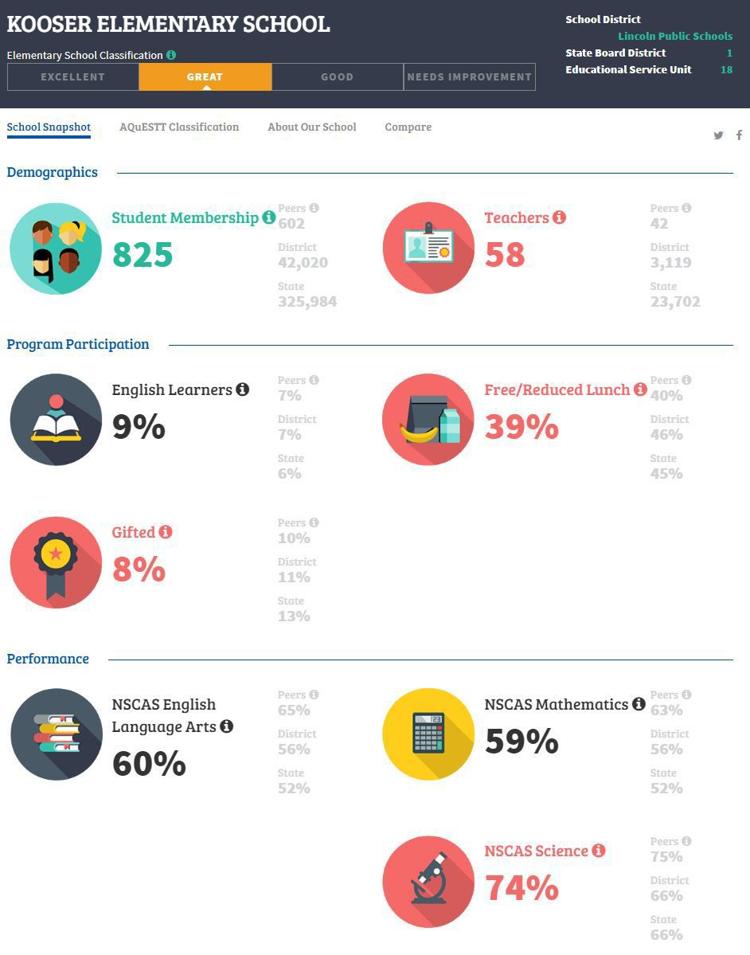 Lakeview Elementary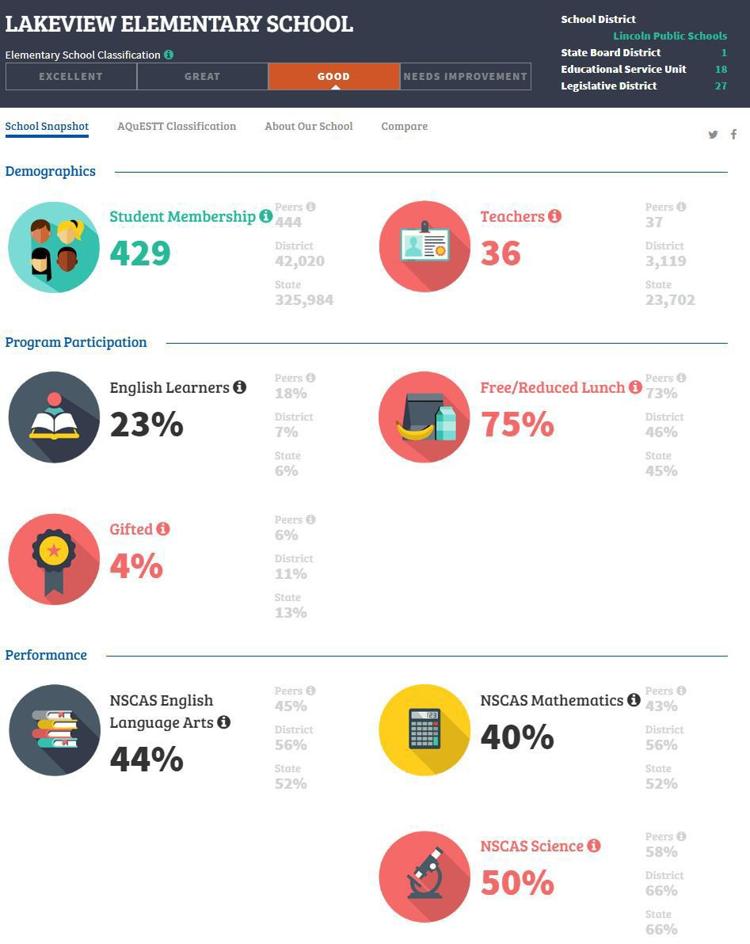 Maxey Elementary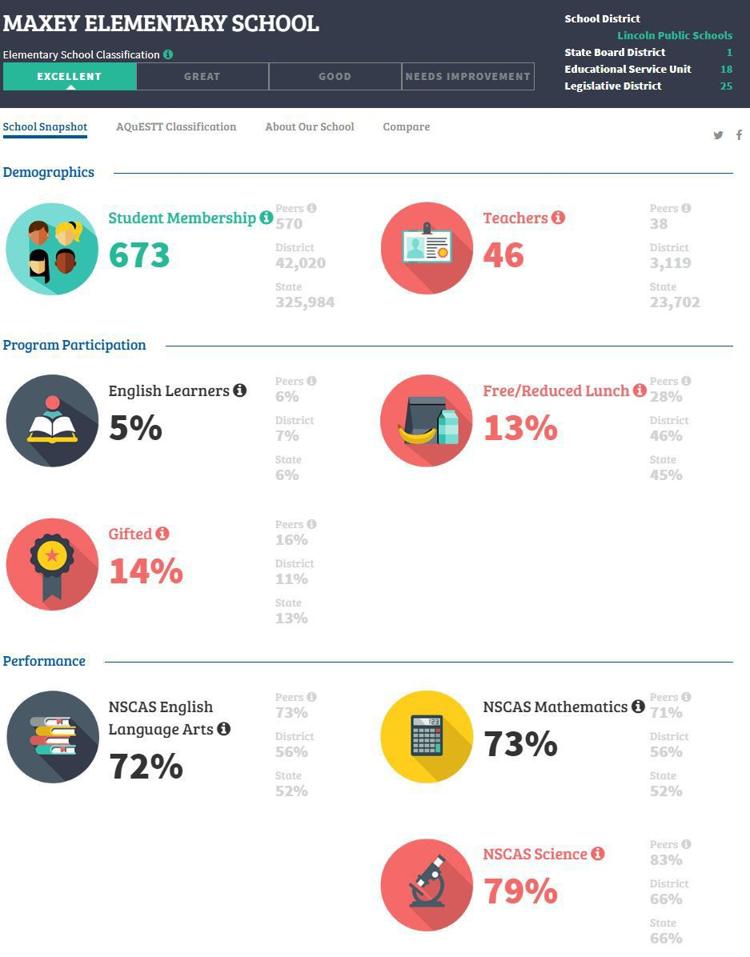 McPhee Elementary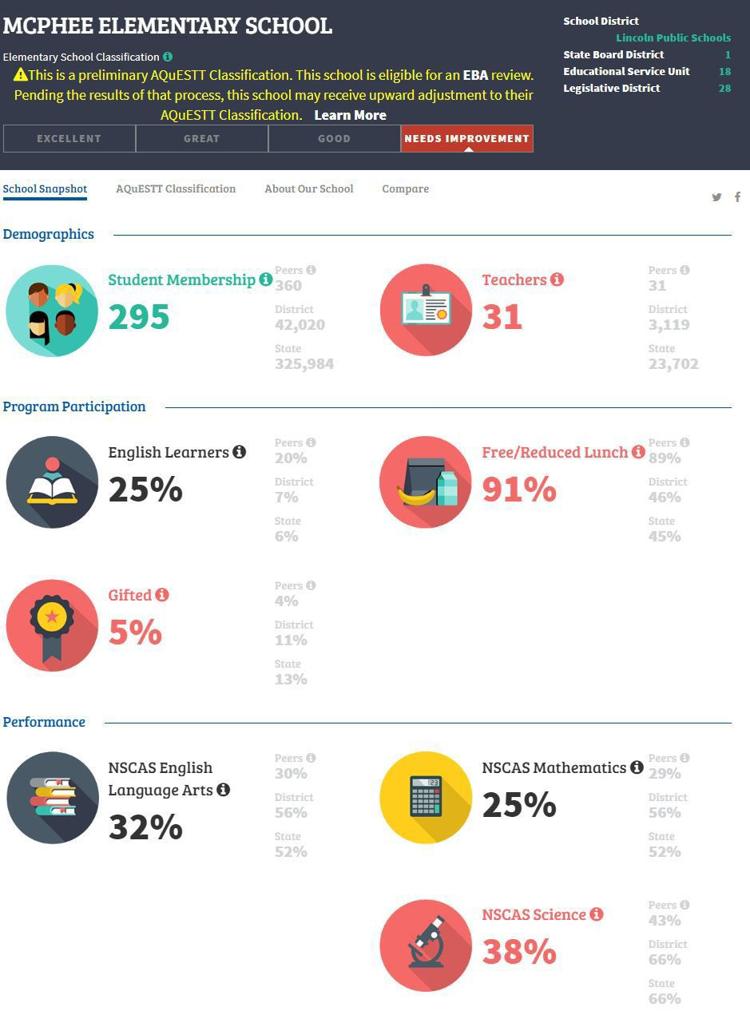 Meadow Lane Elementary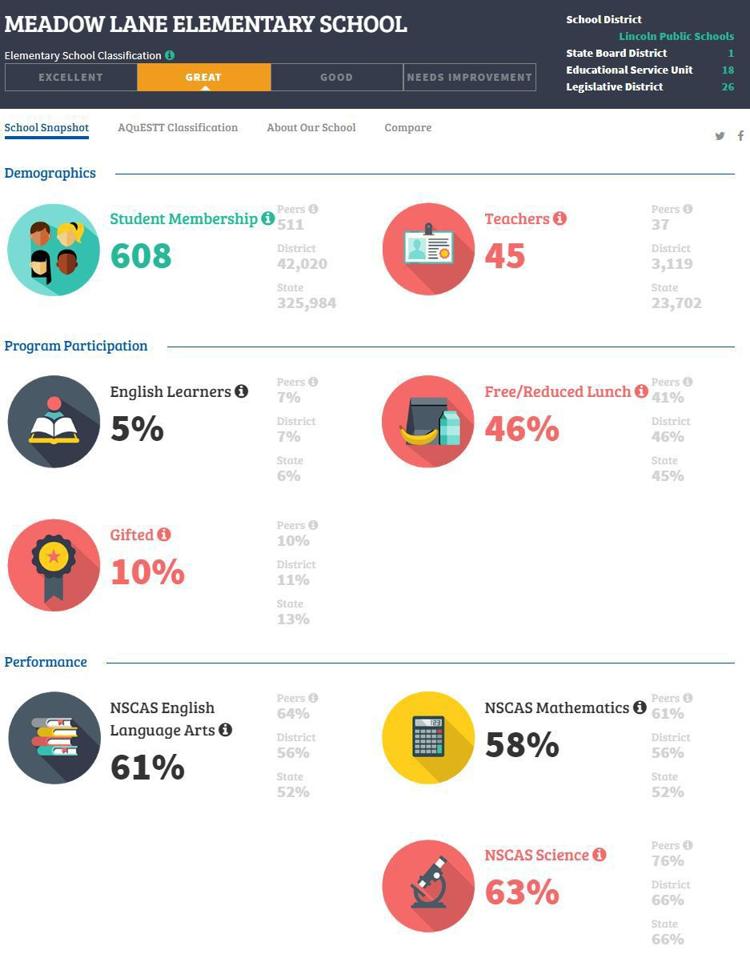 Morley Elementary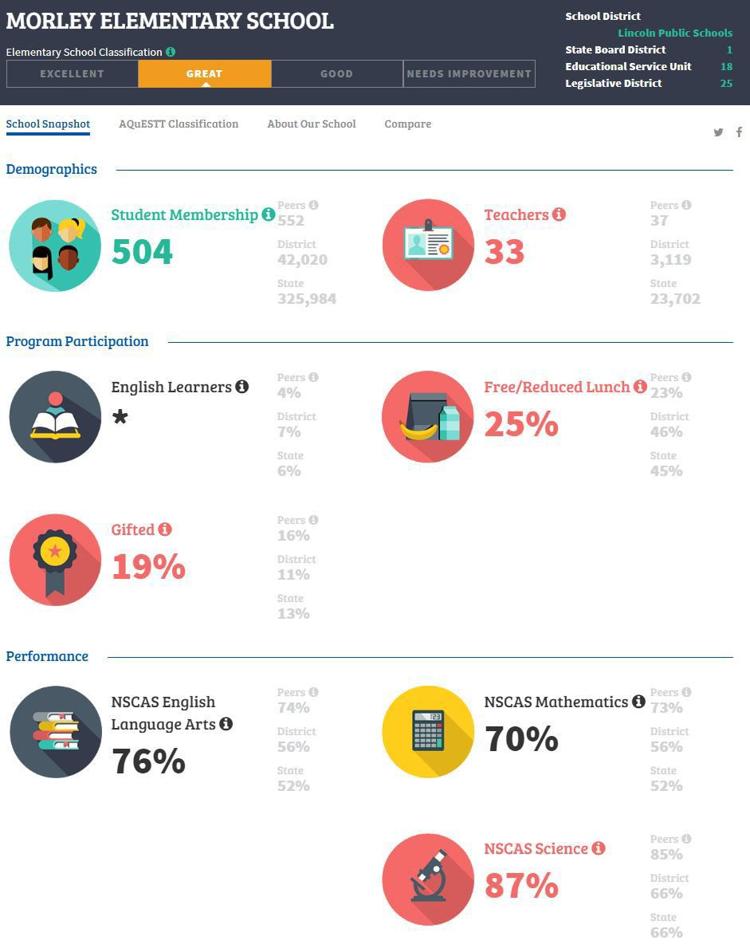 Norwood Park Elementary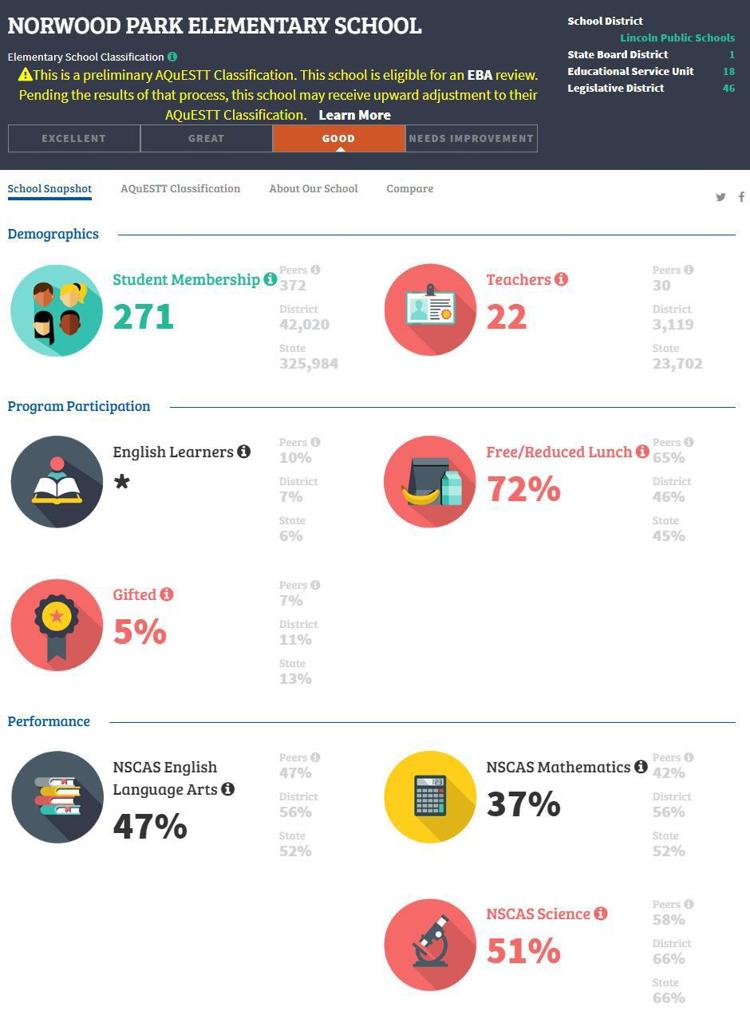 Pershing Elementary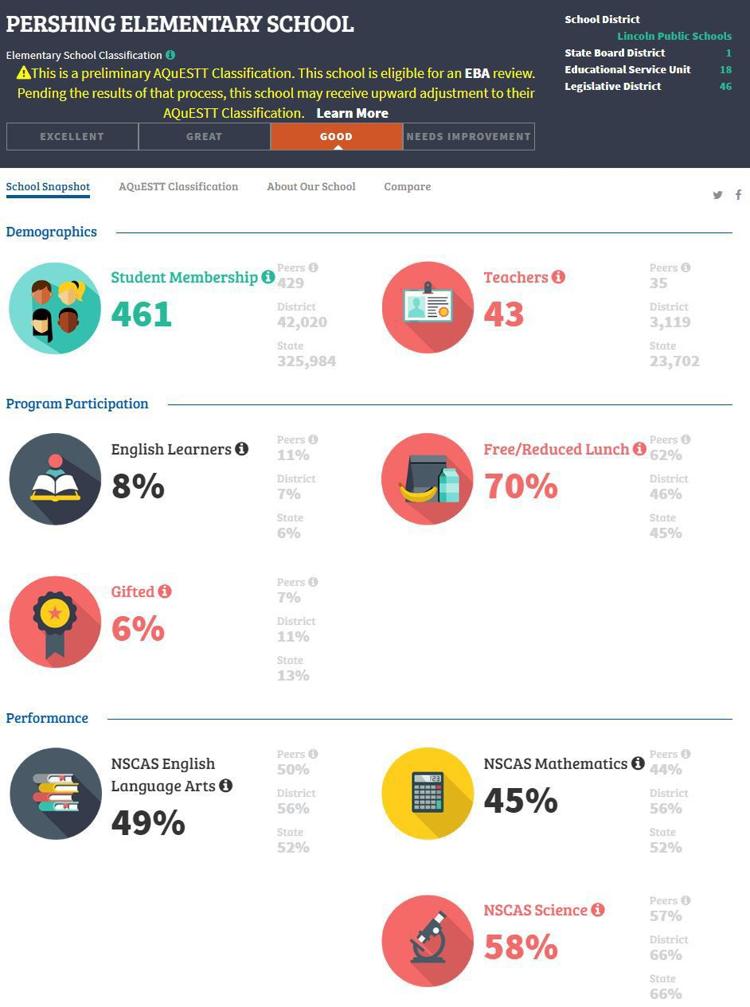 Prescott Elementary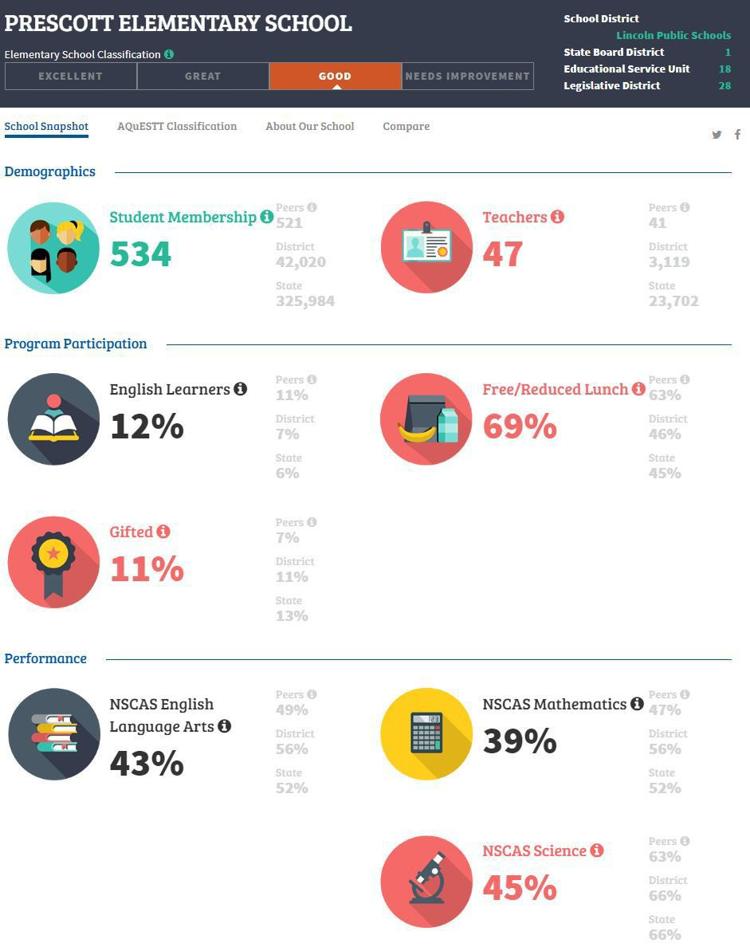 Pyrtle Elementary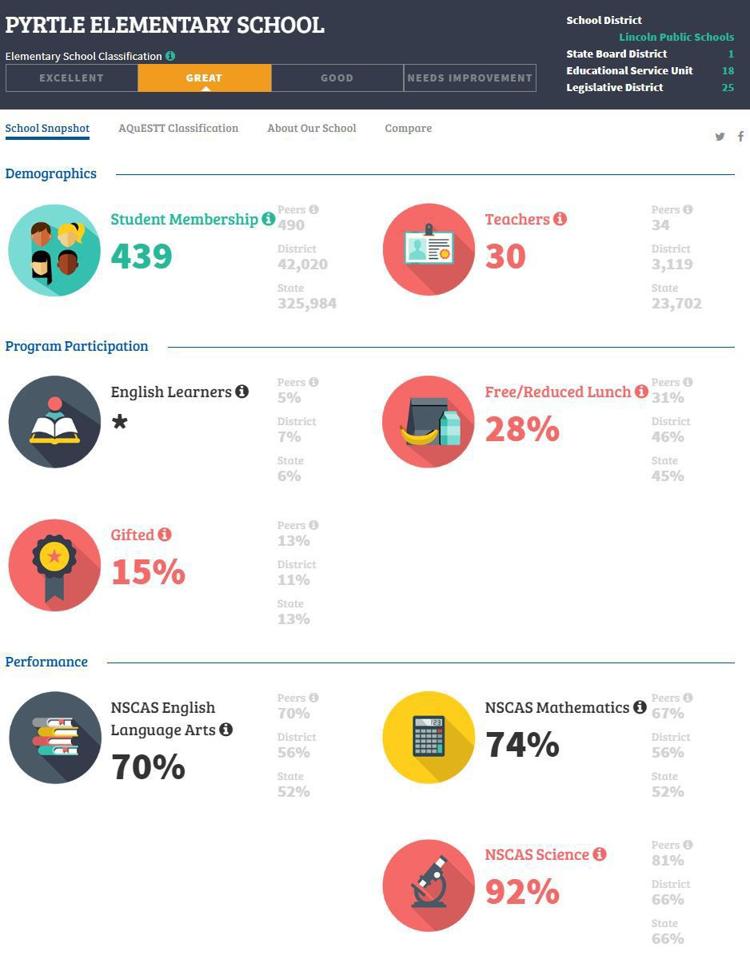 Randolph Elementary
Riley Elementary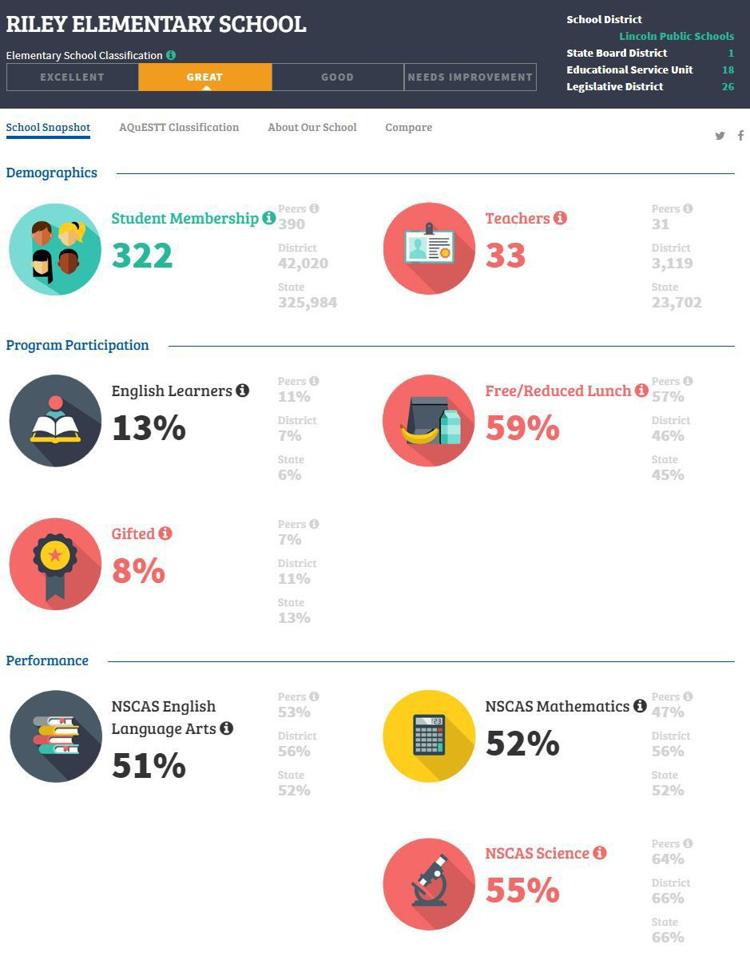 Roper Elementary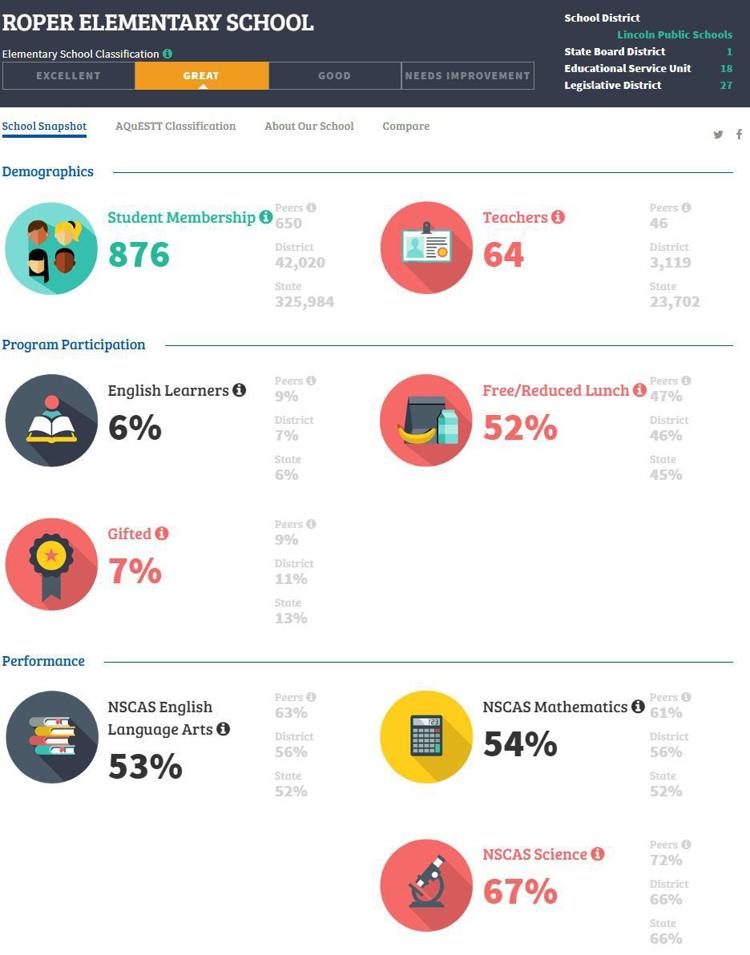 Rousseau Elementary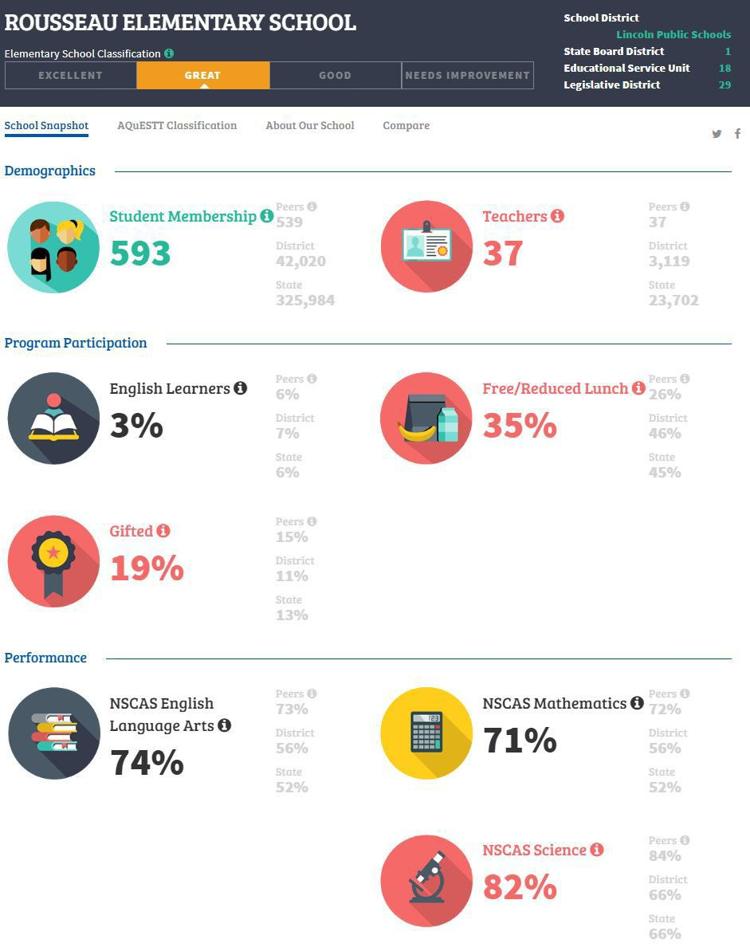 Saratoga Elementary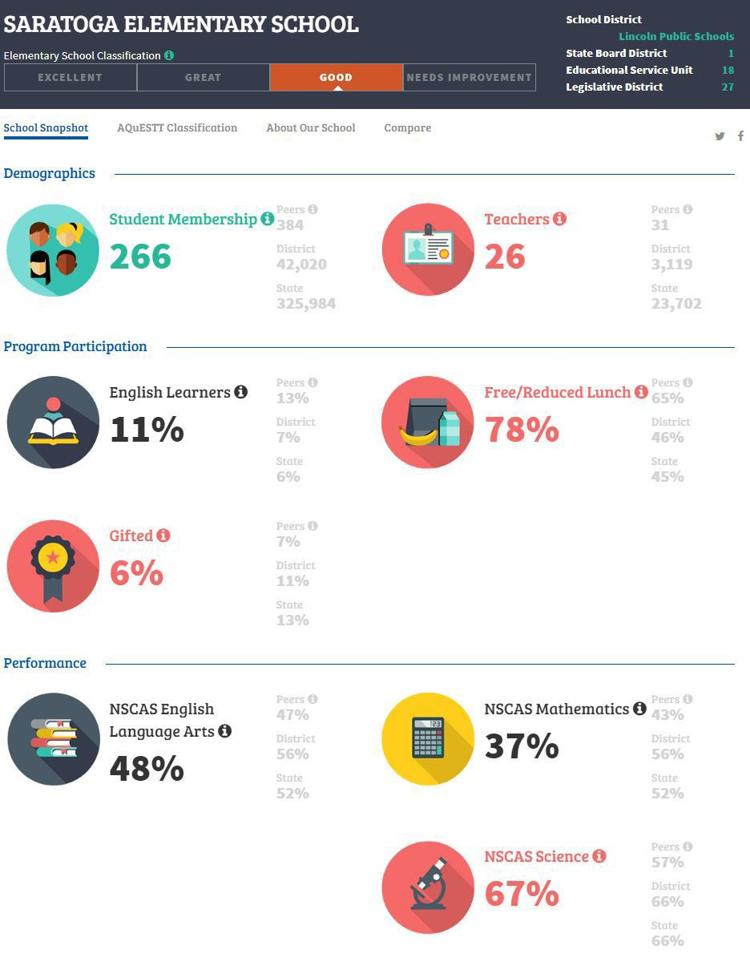 Sheridan Elementary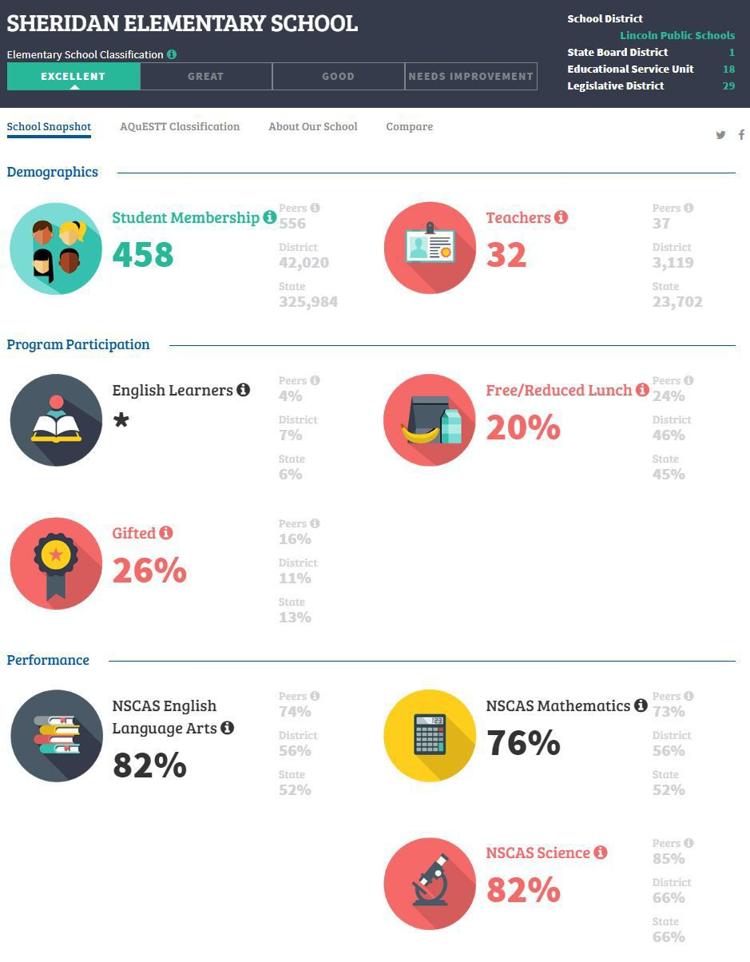 West Lincoln Elementary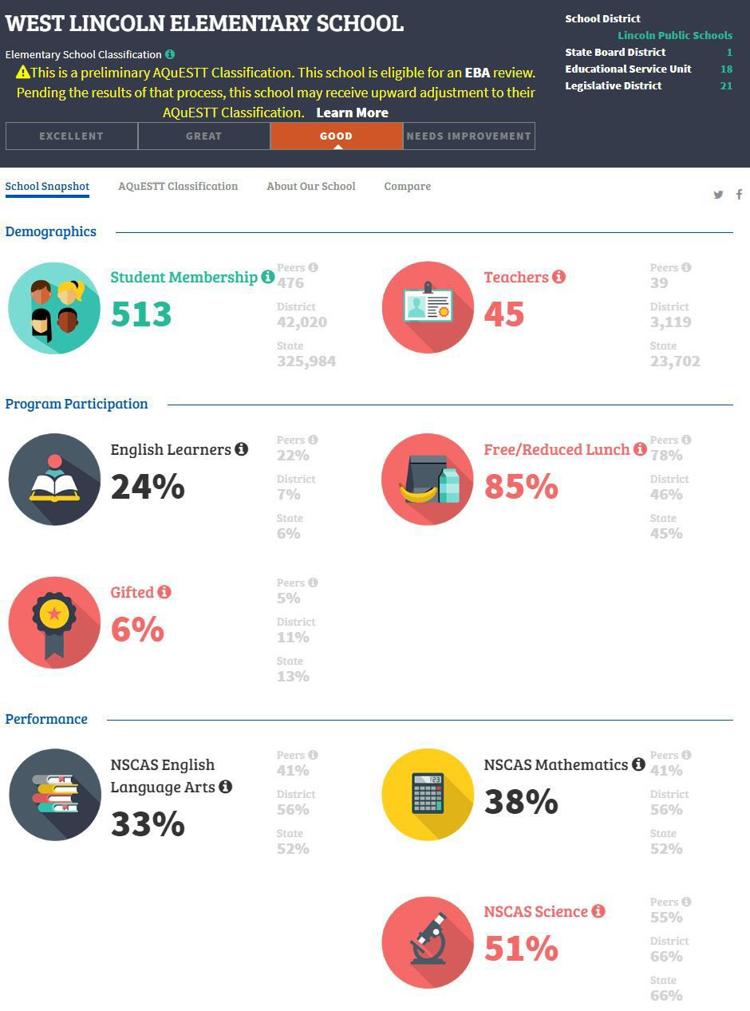 Wysong Elementary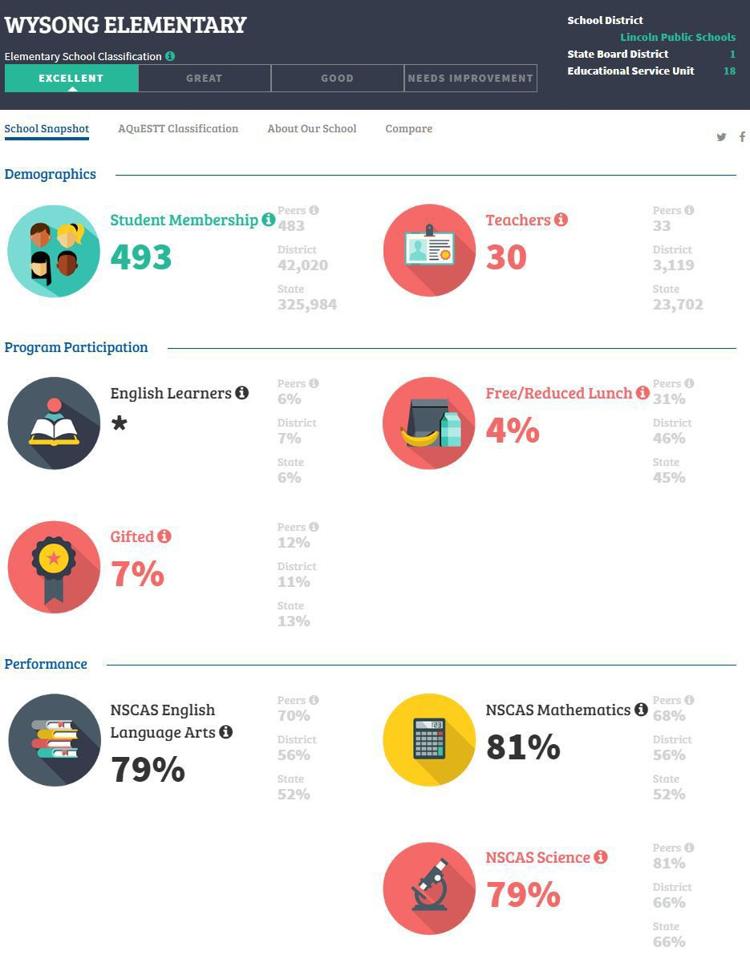 Zeman Elementary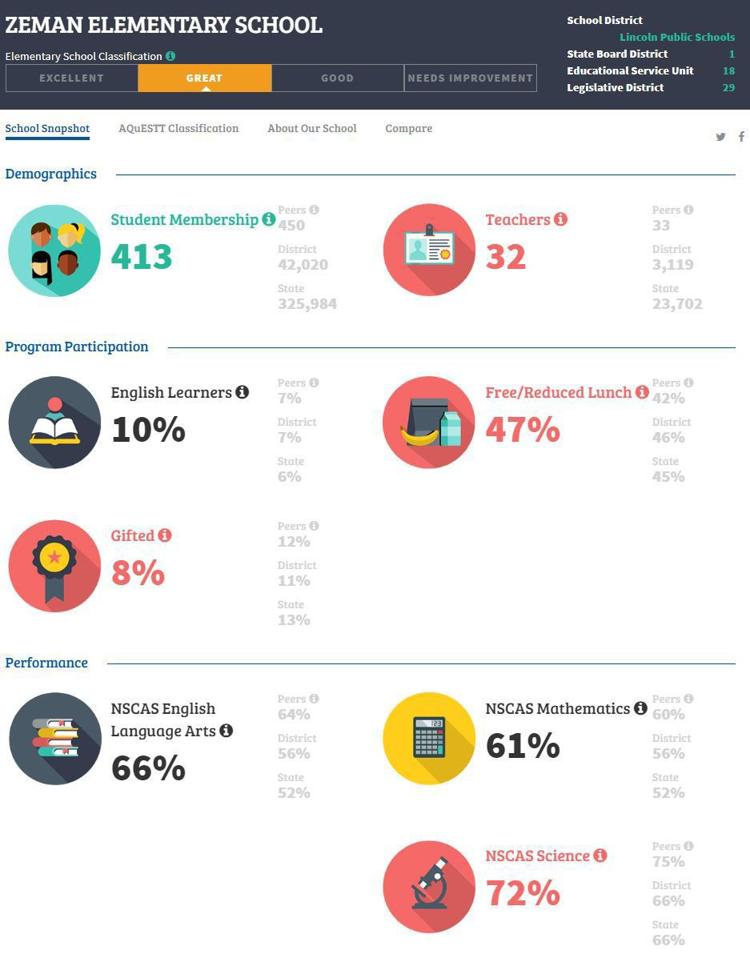 Culler Middle School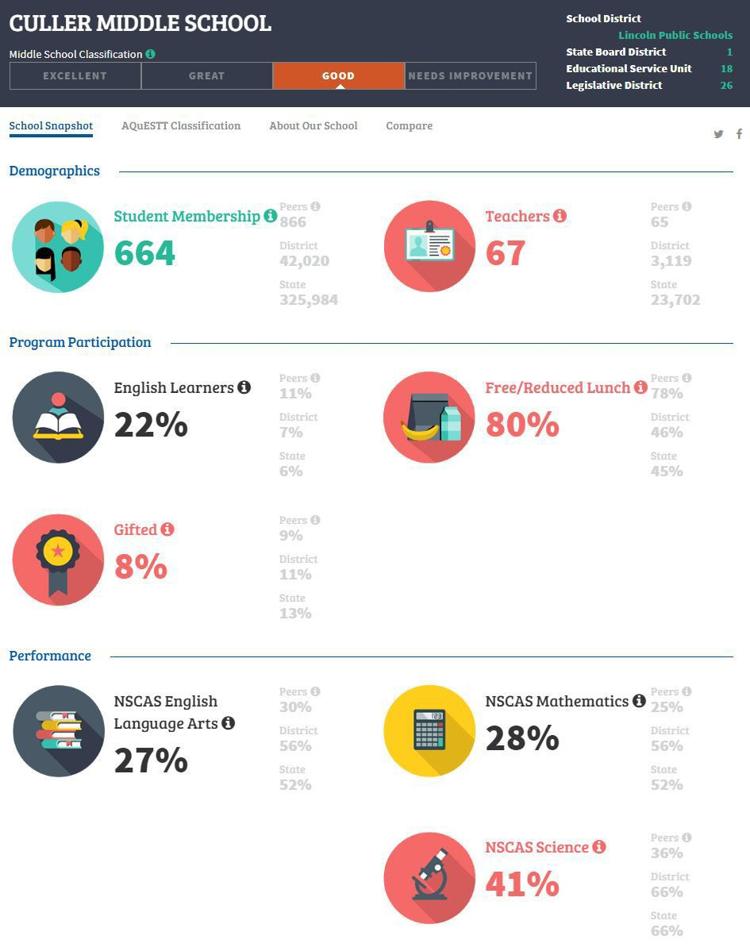 Dawes Middle School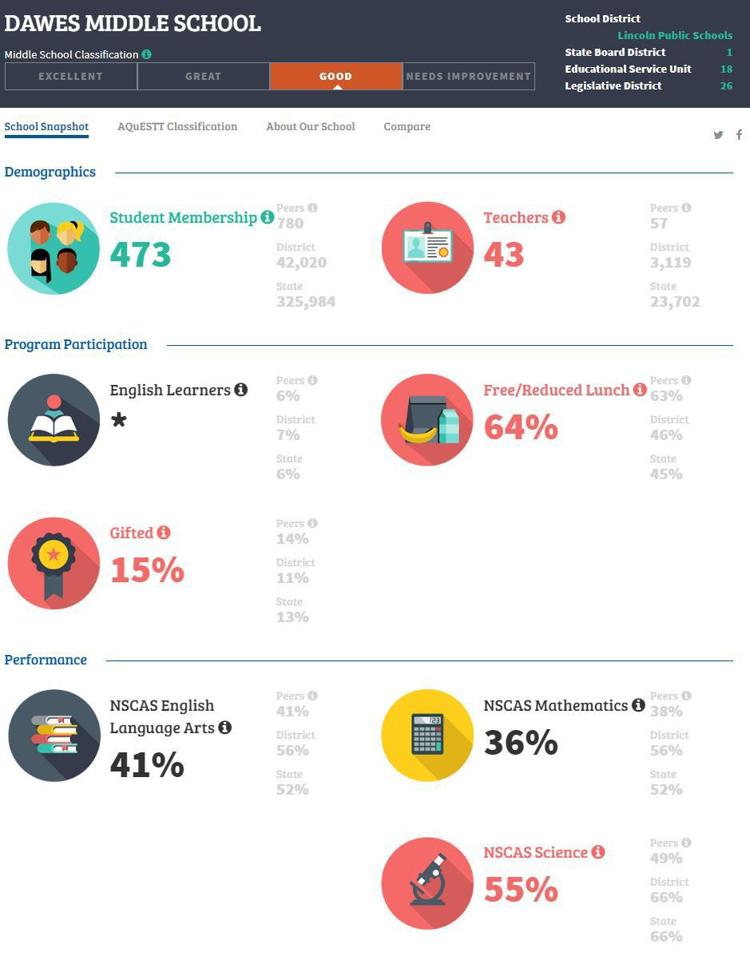 Goodrich Middle School
Irving Middle School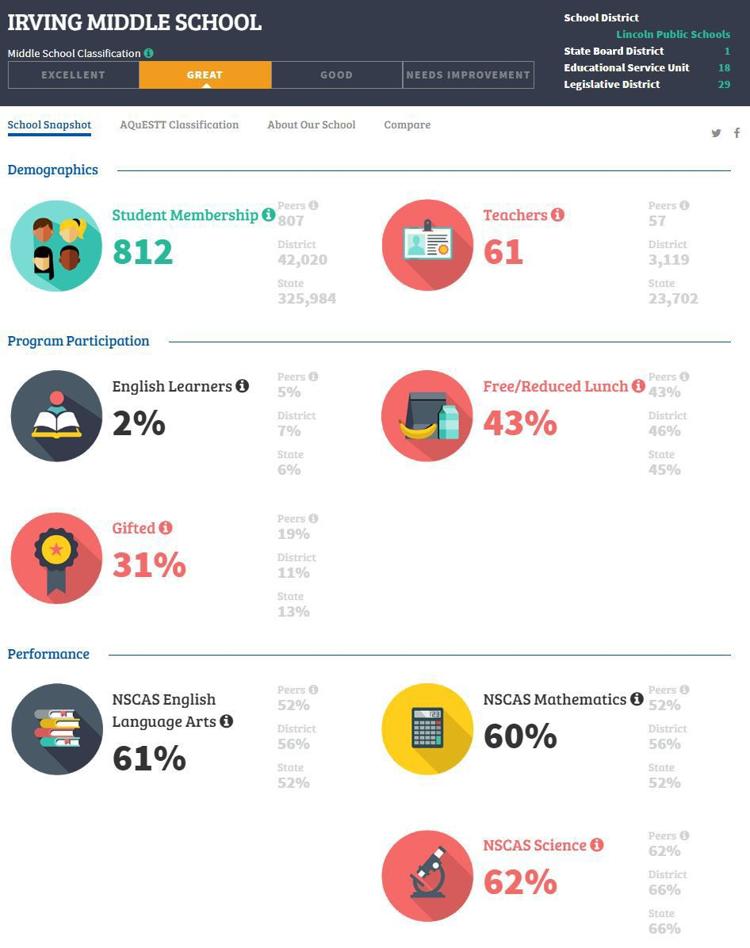 Lefler Middle School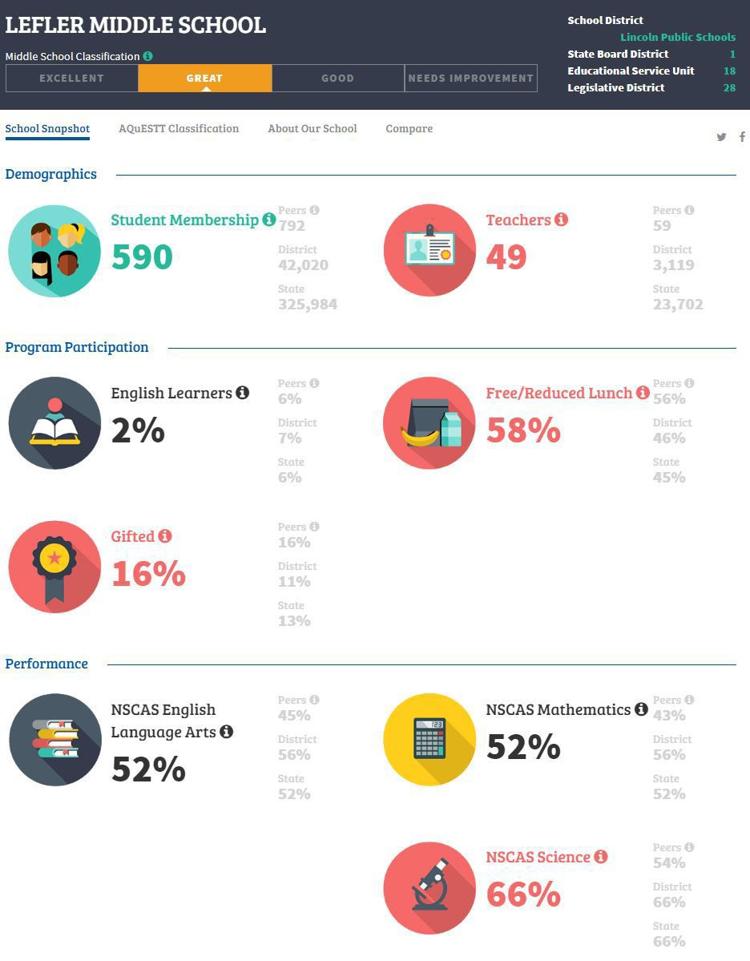 Lux Middle School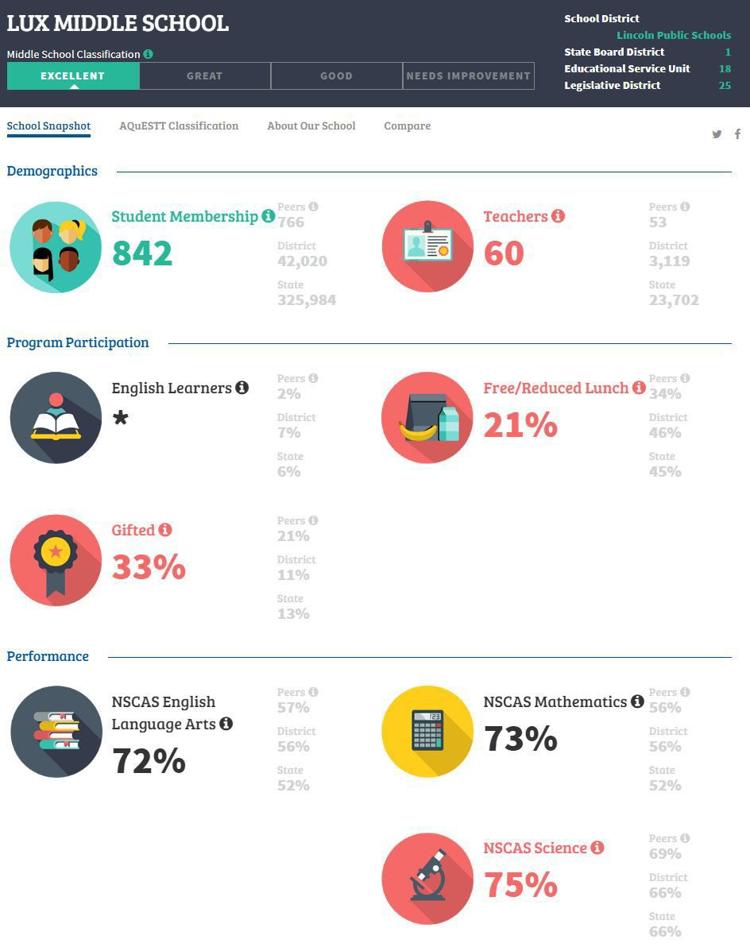 Mickle Middle School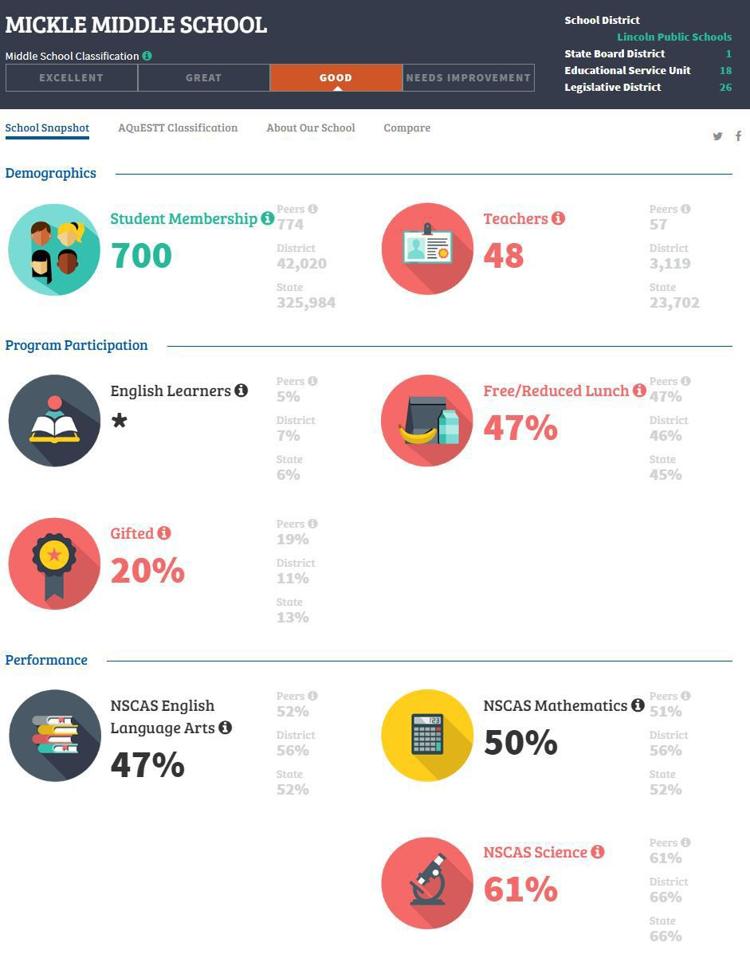 Moore Middle School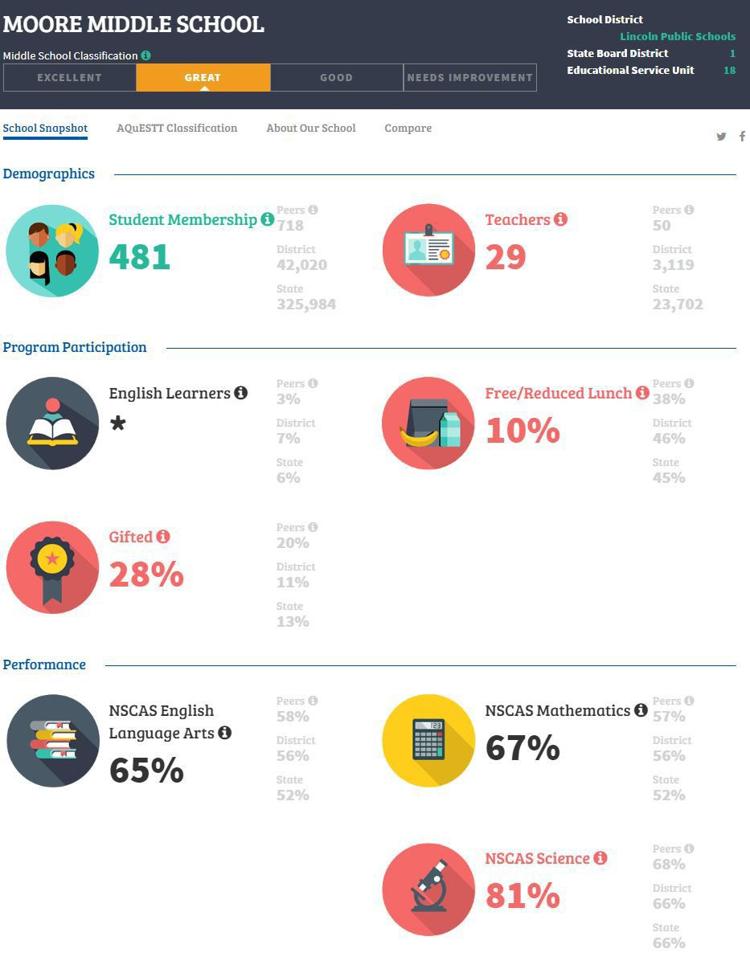 Park Middle School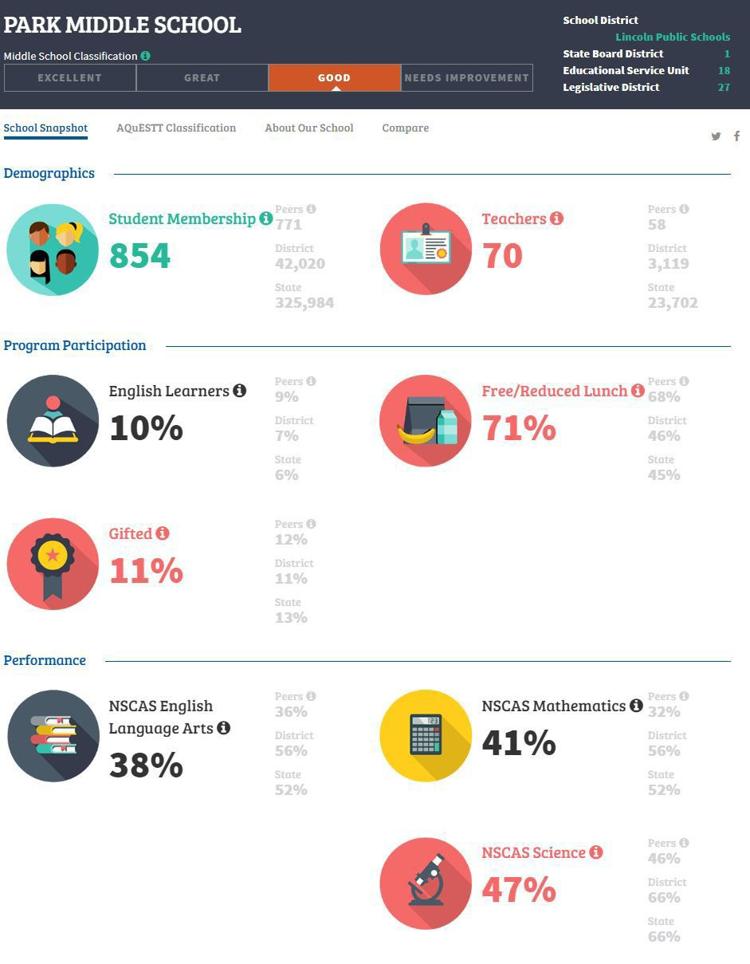 Pound Middle School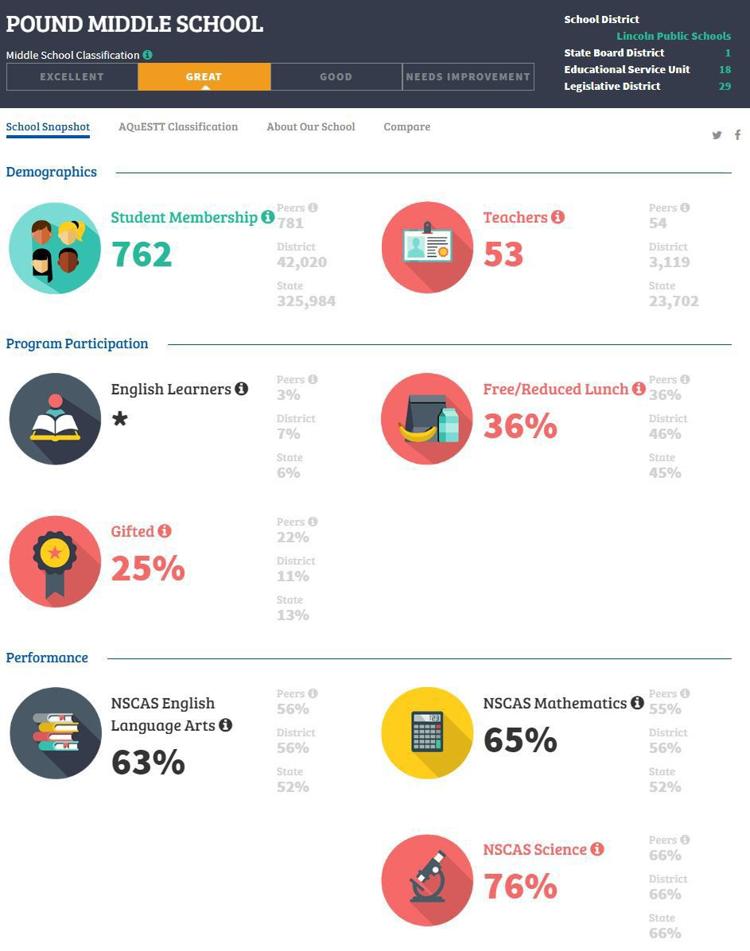 Schoo Middle School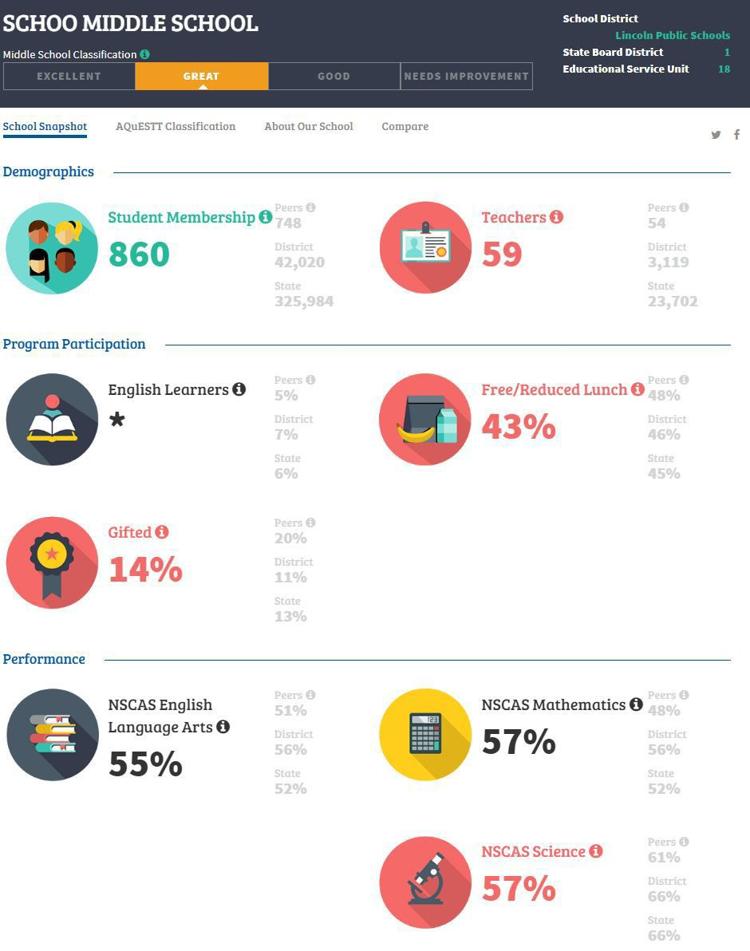 Scott Middle School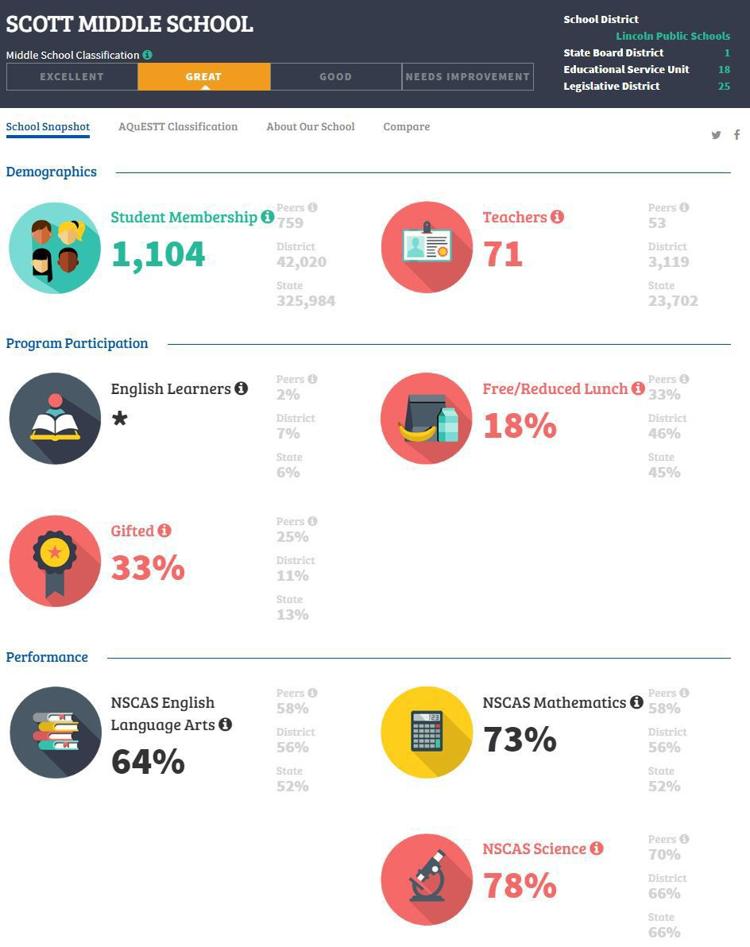 Lincoln East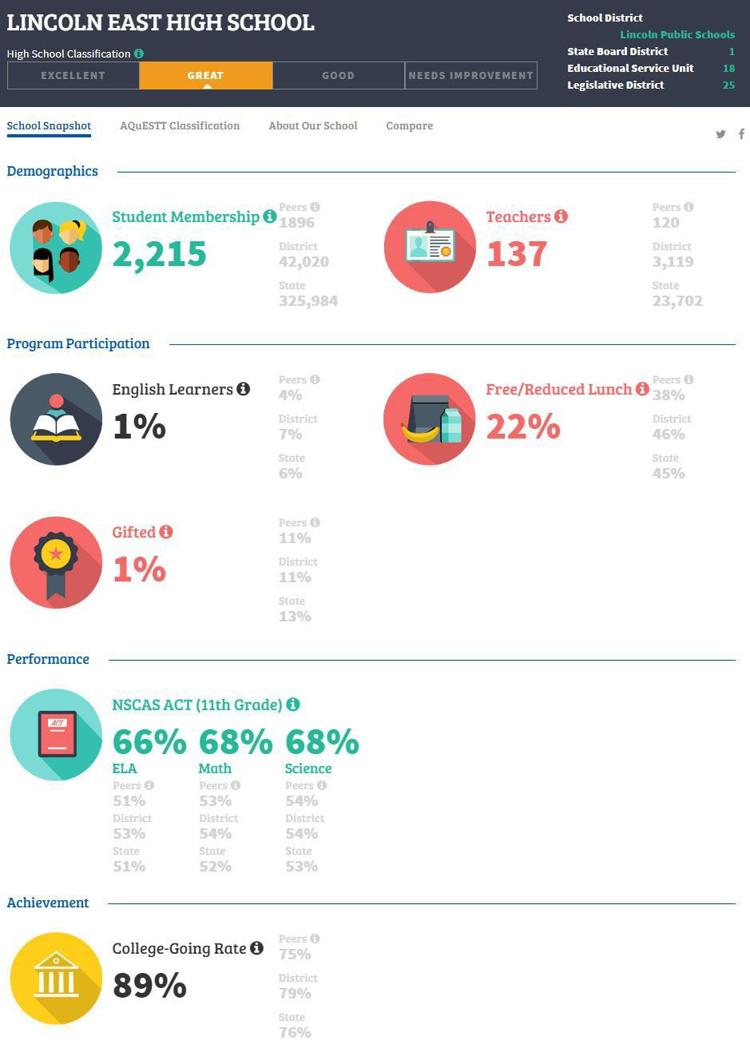 Lincoln High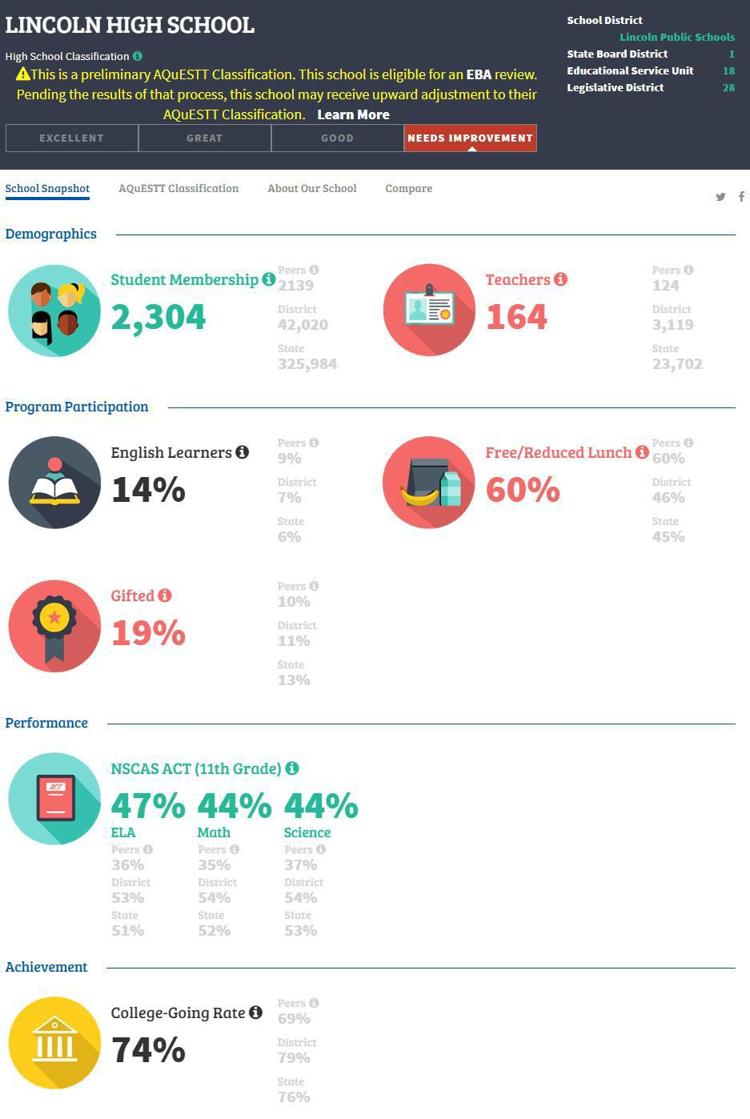 North Star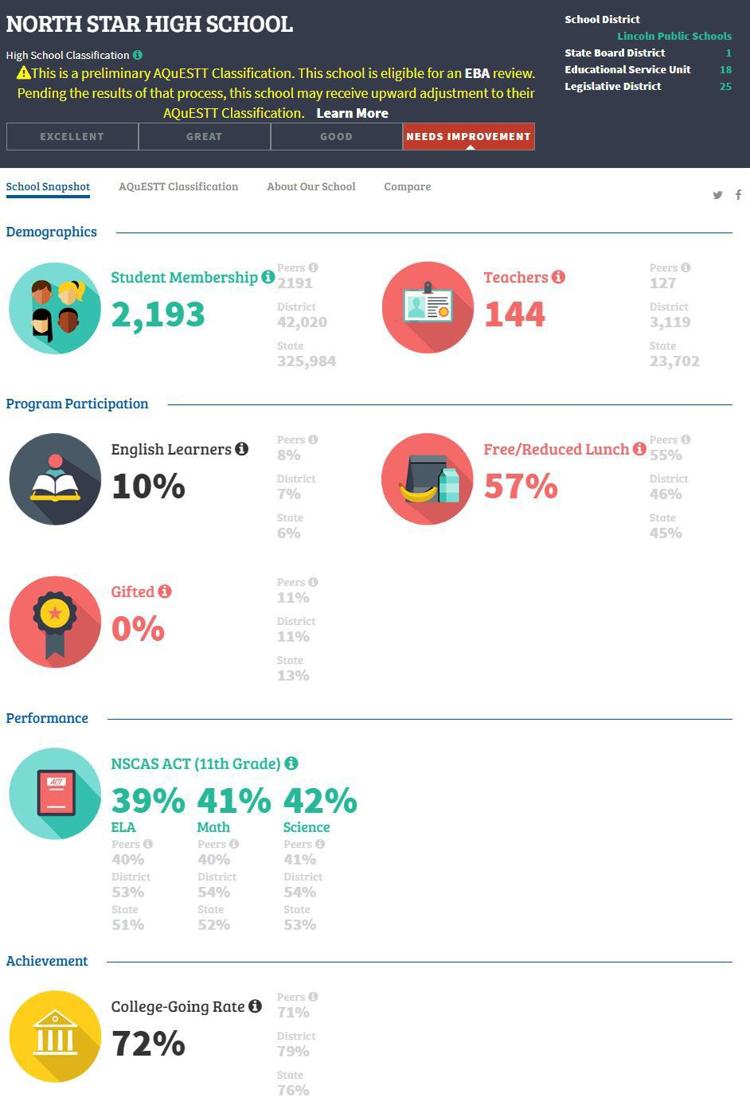 Northeast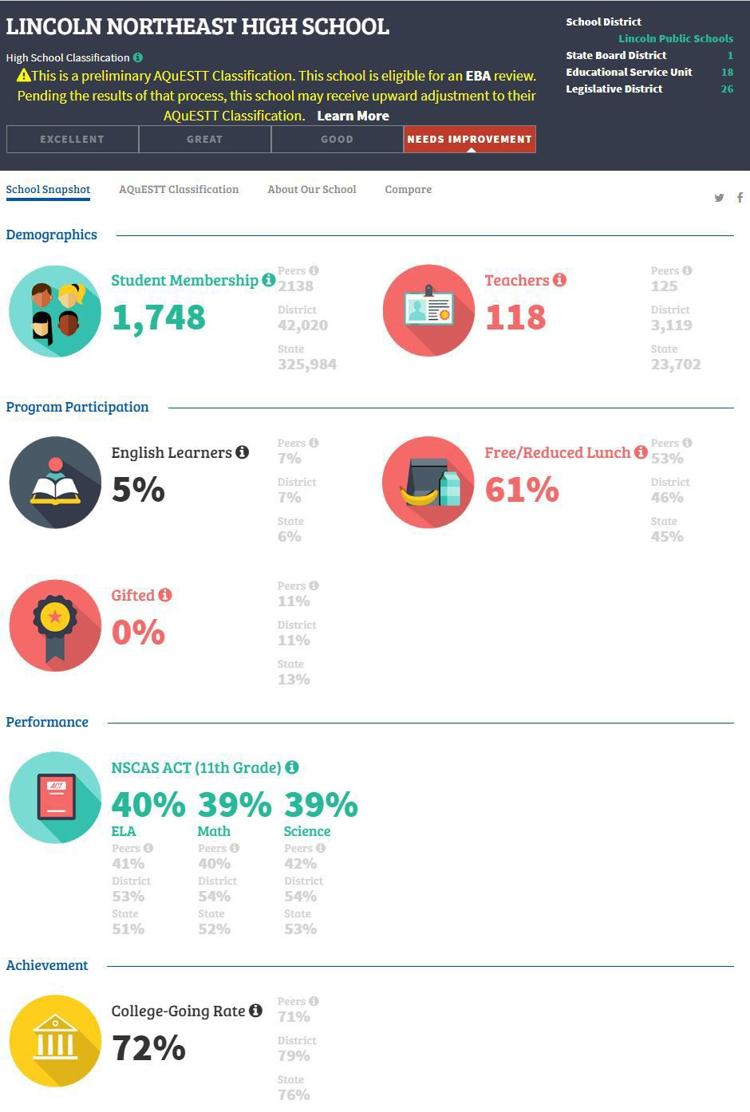 Southeast
Southwest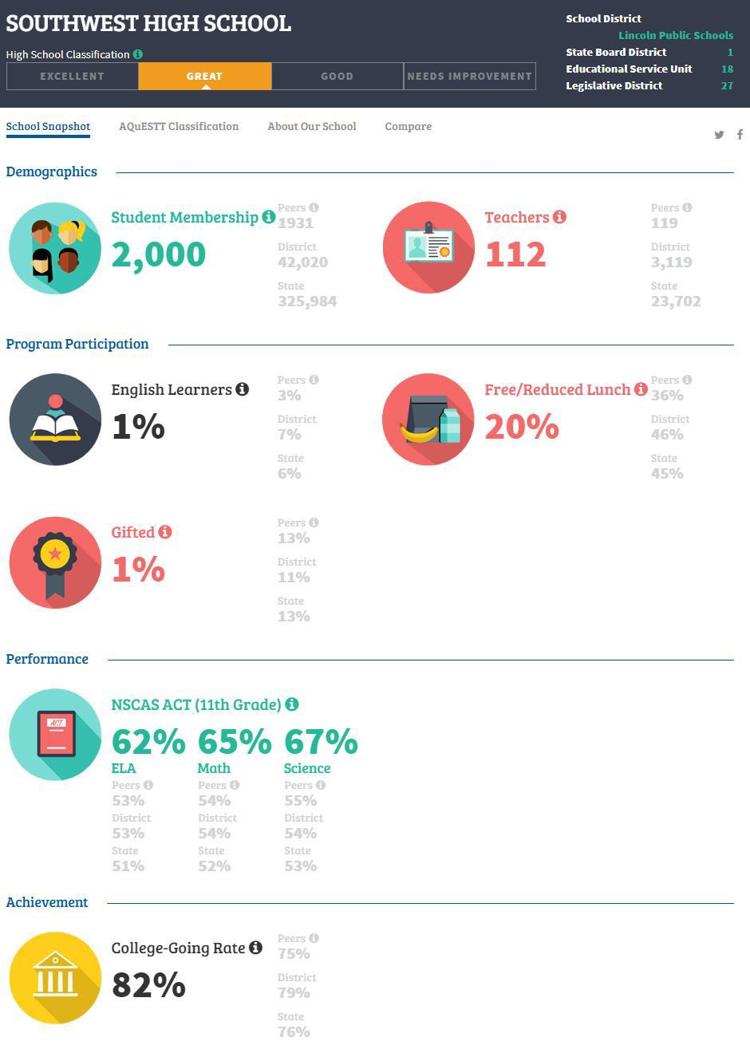 State of Nebraska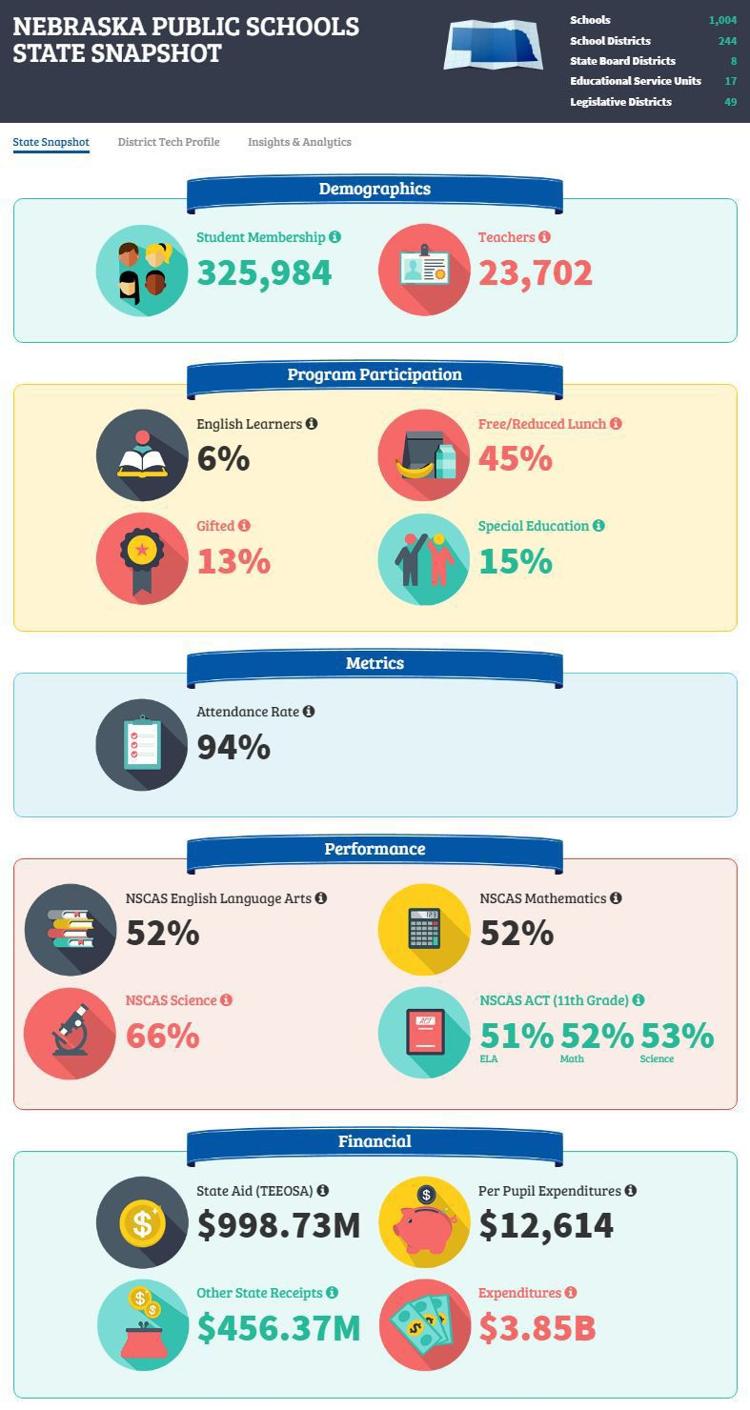 Be the first to know
Get local news delivered to your inbox!