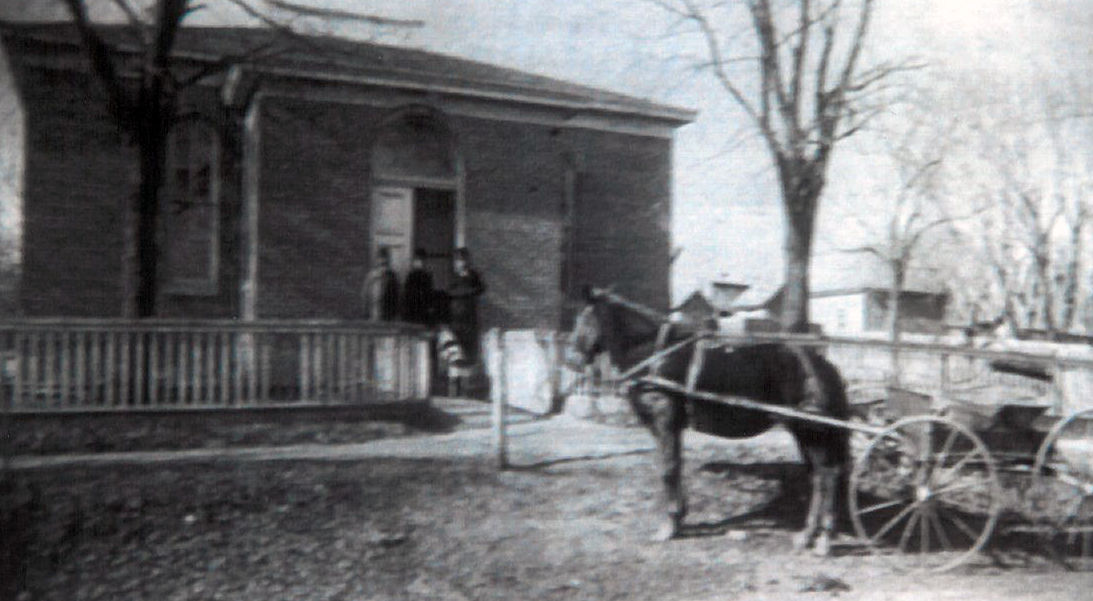 It's always a challenge to try and establish "firsts."
No matter how you try to be specific and nail the selection down you're almost guaranteed to be wrong. A 2015 book makes it simple by saying "Nebraska City opened the first high school in the state in 1865," but wait, Nebraska wasn't yet a state in 1865.
In the instance of Nebraska's first high school, you have to wonder if that means the state of Nebraska or the huge area of Nebraska Territory. Are we looking for the first high school building or high school classes? Does an eight-year high school count or should we consider only 12-year schools?
If we consider the area currently covered by Nebraska, the answer is easier.
Virtually the first of practically anything you can name, from a library to a brickyard or even bowling alley, was first at Fort Atkinson in Washington County. Fort Atkinson was established in 1819, well before the Nebraska territory was born in 1854. Although we can't be certain what the highest grade offered was, a soldier taught the first school there and was paid 15 cents per student per day.
At its height, Fort Atkinson's population was reported at about 1,000, making it the largest city in the area, but since it was the only city in the area, it was also the smallest.
In the mid-1840s a mission school was built "up the Platte Valley," apparently solely for the education of Native American children. Then in 1847 in Bellevue, a school building was started and completed the following year for children of "both sexes" from several tribes. It was noted as the "first school for white children" as well.
After the creation of the Nebraska Territory in 1854, Omaha built a one-room school on the southwest corner of Jefferson Square, which sat between 15th and 16th, Chicago and Cass streets. The first actual high school classes of record began in November 1859 and were held in the new territorial capitol building, which, interestingly, is the exact site of today's Omaha Central High School.
Four schools opened in Nemaha County in 1855, some or all of which may have hosted high school-level classes, but the exact composition of each is virtually impossible to define. Supposedly, the first of the four was held that summer on McKissick's Island, which, because of the meanderings of the Missouri River, may logistically be more associated with Iowa than Nebraska today.
In March, a school was started in Nebraska City by Margaret Martin in a cottonwood cabin near today's 10th Street and First Avenue. Martin received $1.50 per student per month which was called the "first school for white children south of the Platte River." That summer, a log school for 30 students was opened at London, a village 3 miles west of Brownville. The last school in Nemaha County that year held its first classes in the fall at Brownville with 20 students in a cottonwood building on Main Street between First and Second streets.
"A large and tasteful school house" on 19th Street between Hancock and Franklin opened in Bellevue in 1857. This was most probably just an elementary school as the newspaper noted "an institution of a higher grade (was) contemplated." The same year the first report to the legislature by the Superintendent of Public Institutions mentioned no high schools whatsoever and merely suggested "what should be done."
Although classes may have been held in Richard Brown's Brownville cabin in 1858, a tuition school was opened the following year that reportedly was the "first public high school in Nebraska." In 1865, a school apparently housed in the Congregational/Methodist Church opened, and in 1866 the Brownville Union High School building was completed.
In 1864 the "Lancaster Colony laid out (School) District No. 1" and with Lincoln's first plat in 1867, the state of Nebraska designated lots given for five common schools and one square block, later the site of Pershing Municipal Auditorium, specifically for a high school building.
Thus, no matter how you define it, Lincoln was not even in the running for the first high school or high school building, though a female seminary (high school) was planned and built but never opened at what today would be the northeast corner of Ninth and P streets despite a few elementary classes being held in a tuition school in the unfinished building.
Lincoln's first high school classes were probably not held for a couple of years after statehood, briefly in the barely completed Methodist Protestant Church basement. The 15th and M high school building was started in 1870, and Lincoln High School was born.
Historian Jim McKee, who still writes with a fountain pen, invites comments or questions. Write to him in care of the Journal Star or at jim@leebooksellers.com.