Irving community embraces its chimney swifts; why everybody should care about them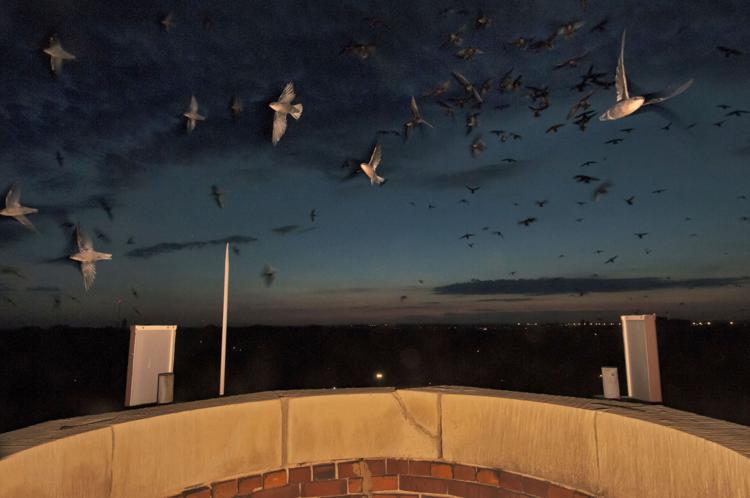 Here's what happens when you have a nationally known wildlife conservation photographer living in your neighborhood: You see things differently.
If you're Irving Middle School, you embrace the natural wonders playing out right above your head and start an after-school club in their honor.
Your students and their parents and siblings gather in the field by the school on family nights and spend part of it watching a swirling vortex of feathers, a little slice of ornithological heaven disappearing into your chimney.
If you're the rest of Lincoln, you may or may not know about chimney swifts — neo-tropical migrating birds that spend summers nesting in the central and eastern part of the United States (including in Irving's chimney) before heading to the upper Amazon basin for the winter.
Michael Forsberg — who's spent his career creating stunning photos of wildlife, and in the process become a conservationist — wants to change that, and has recently posted photos and videos of the swifts coming and going from their roost at the school in his neighborhood.
A few years ago, neither Forsberg nor those who come and go from Irving every day knew much about them. Until one evening when Forsberg was walking his dog.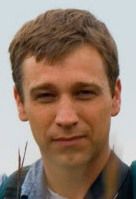 The photographer, who's lived near Irving for nearly 25 years, noticed kids playing soccer pause and point at the beautiful brick chimney.
"Look at all those bats," they said.
Forsberg initially thought they were bats, too. Then he noticed they were going into the chimney, not out. It was dusk, and bats are nocturnal. They'd be heading out for the night, not coming home.
He did some research and learned they were chimney swifts, "aerial insectivores" that eat bugs — like bats do. This, Forsberg points out, is a good thing.
"Swifts are sort of the day shift and bats are the night shift," he said. "They're sort of a volunteer, non-GMO, chemical-free pesticide."
Before America was settled by Europeans, the birds roosted in the hollows of old trees, but as those trees became lumber for bridges and buildings, the birds needed to find a substitute. They chose chimneys, often at industrial plants or atop churches and schools.
Fun fact about the swifts, which nest and raise their young in the chimneys: They can't perch, but instead cling to surfaces, build nests along the sides of chimneys and spend their days in the sky.
"When they leave the nest in the morning to go out, they're on the wing all day," Forsberg said. 
Although the swifts roost in other parts of Lincoln, too, Irving was Forsberg's neighborhood, so he talked to the principal, who let him mount both still and video cameras on the chimney to capture images of the birds.
Sixth-grade science and social studies teacher Deanna Hughes agreed to sponsor a Chimney Swift Club open to any students who cared about birds and other animals — and protecting the environments in which they live.
Now starting its fourth year, the club has fostered partnerships with others who care about birds and nature. Forsberg makes it a point to come to a meeting each year, and University of Nebraska-Lincoln ornithologist Mary Bomberger Brown comes to nearly all of them.
Members bring in speakers and do projects. Their most ambitious to date: creating brochures about the chimney swifts — complete with Forsberg's photos and a map showing their migratory patterns. They printed 100 of them last year and distributed them to neighbors.
That work led to a biologist who's come to club meetings to share information about Sandhill cranes, Hughes said.
The projects aren't always about birds — they've studied the monarch migration and a scientist has offered to bring in blanding turtles, which live in the Sandhills and are endangered in some parts of the country.
Interest in the club has spawned the beginnings of a new "green" club that will focus on recycling and similar issues, Hughes said.
"It definitely inspires me to know we've got this generation that cares so much about taking care of nature," she said. "If I left Irving, this is what I'd miss the most."
The videos Forsberg recently posted on his Facebook page from the Irving chimney have been available on the school's website for some time. But he wanted to share the photos with a wider audience.
This year's winner of the Ansel Adams Award for Conservation Photography from the Sierra Club, Forsberg wants his photographs to educate.
"The power of photography can help shine a light on the place that we call home," he said. "It can bear witness to changes on the land and help us to sort of stop and look and see and appreciate the beauty around us."
Homes are getting harder for the swifts to find, Forsberg said, because building owners put grates over their chimneys to keep birds out; old manufacturing plants are decommissioned; and heating and cooling systems are retrofitted.
Except at Irving, where a school full of students and staff will make sure their chimney is untouched. 
That's important, because the birds need this place as a part of their home, Forsberg said.
"They connect all of us. It's the nature among us — the things we can walk outside in our yard and hear it — look up and there they are."