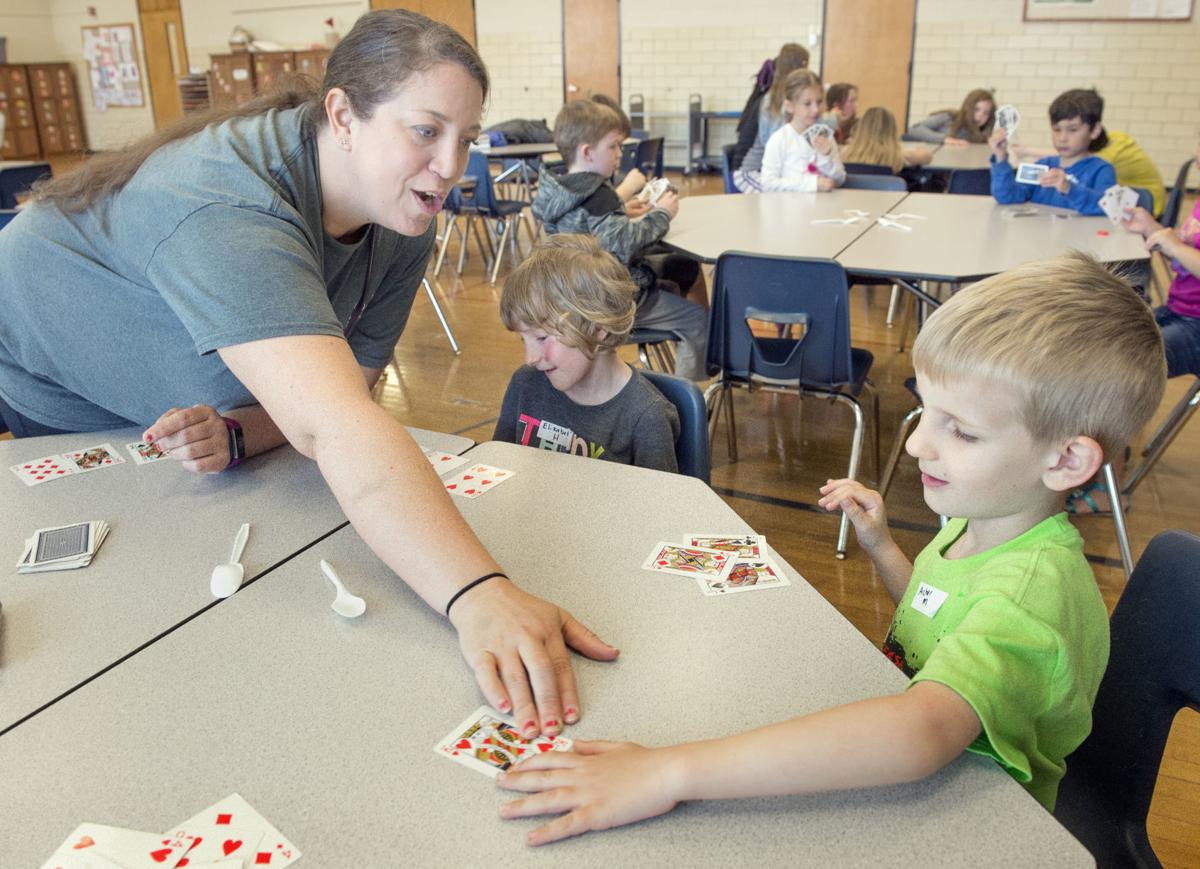 Last year during a gathering of parents and neighborhood residents organized by the Community Learning Centers at three north Lincoln schools, a group of moms discussed a challenge they face: finding a place to exercise.
They couldn't patronize local health clubs because the businesses cater to both men and women, which is problematic for their Muslim faith. So the CLC leaders came up with a solution.
The women, moms of students at Belmont and Campbell elementary schools and Goodrich Middle School, now meet weekly at the Belmont Recreation Center for fitness classes.
The classes are paid for with money from the interlocal agreement between the city and Lincoln Public Schools and is one of the ways the agreement is benefiting the CLCs, Director Nola Derby-Bennett told the interlocal board Thursday.
The city and LPS each contribute $1.09 million through the Safe and Successful Kids interlocal agreement, and the money is used in three areas: to help pay for school resource officers in middle schools (protective); to increase mental health resources at schools (preventative) and to support CLCs (proactive).
Twenty-nine schools now have CLCs, which offer before- and after-school programs tied closely to the school and neighborhood.
This year, the interlocal provided $669,760 to the CLCs, Derby-Bennett said, which represents 5% of the CLC budget. Other funding comes from LPS, the city, federal funds, local grants and the community agencies that run the programs.
Of the interlocal money, $428,860 is being used to create new clubs and programs in the CLCs and provide scholarships for students. Last year, the money paid for 59 new clubs, and it has helped start 26 so far this year. 
The remaining $240,900 pays for a new position — a family and neighborhood engagement specialist who works to increase connections with families and the neighborhoods. The money also is used for professional development, program evaluation and public information.
That included redesigning the CLC website and rebranding the community-based effort to better tell the story of its impact, Derby-Bennett said.
But one of the major focuses in the last year has been to strengthen ties between the schools, families and neighborhoods, she said.
The CLCs host "community cafes" for parents and neighborhood residents, where the group discusses a host of issues. The exercise challenges of the Muslim moms came up at a community cafe, Derby-Bennett said.
So did challenges low-income families face that often keep their students from participating in the annual science fair. Parents said they often didn't have the money to buy supplies and they struggled to help their students create a good science fair project.
The result: science fair "prep nights" that included buying supplies for parents with interlocal funds and providing time for teachers to help parents understand how to help their students.
The CLCs plan to hold 54 community cafes this year, led by the new family and neighborhood engagement specialist and a college graduate student. They also are training parents to be leaders.
CLC leaders also try to connect parents to existing support groups in the school and community, as well as to community events, she said. Every CLC has a school-neighborhood advisory committee.
Another new program: classes for parents on parenting issues that include a family meal and activities for students while parents talk.
They've begun holding parent coffees at several schools, an idea that arose when some parents said they wished they had a way to connect with other parents in their children's school.
Parent coffees are an informal way to help connect parents to the school, she said.
"Anytime the parent asks to be at the school, we will do that," Derby-Bennett said. "Anytime they want to feel connected to the school, that is a bonus, that is a benefit to the child, a message that schools are a safe and supportive place."