High school in a pandemic, defined: Weird.
That's the consensus of three Lincoln Southwest students on their first day back since March, and, by the way, they are all glad to be back, weirdness and all.
"It's kind of bizarre," said senior Jordan Lockert. "Half my classes are empty, and we're all spread out and it's not like I can talk to anyone. It will be even more different when people from Zoom are on."
He's not entirely sure how teachers will manage teaching students remotely and in person at the same time, but the three are sure of this: Masks aren't that big a deal, and it's good to be back in school, with real-life teachers teaching them from a classroom, at least half of their classmates back with them and remote learning in the rear-view mirror.
Friday marked the first day Jordan, senior Izzy Weber and junior Emerie Robinson were back at Southwest since before spring break, when Lincoln Public Schools closed its doors in an effort to slow the spread of the coronavirus.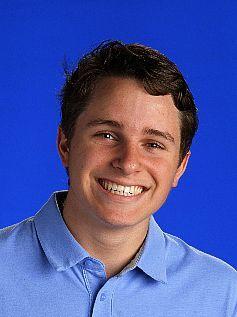 LPS officials, determined to open schools with the blessing of the Lincoln-Lancaster County Health Department and a remote-learning option, came up with 600 pages of protocols to make four basic safety precautions work: mandatory face coverings, frequent hand and surface sanitizing, pre-screening for symptoms and social distancing when possible.
They got a significant amount of opposition from parents and teachers who thought it unwise, but — minus about 8,000 remote learners — elementary students came back to school Wednesday along with sixth and ninth graders.
The district shifted to staggered schedules for high school students, which meant that just half the upperclassmen returned Thursday with the seventh and eighth graders.
The other half — which included Jordan, Izzy and Emerie — came back Friday not to the Class A school with more than 2,000 students walking its halls that they remembered, but one more like Class B, with fewer than 1,000 students.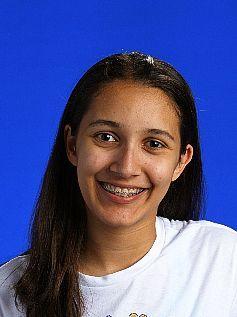 "Classes had, like, eight people in them, which is crazy to think about," Izzy said. "We're used to at least 30, so it's just, like, really weird."
Fewer students not only means classes are smaller and students can sit farther apart, but it also means the halls won't be as crowded, nor will the lunchroom.
Southwest administrators reduced the number of students at the hexagon-shaped lunch tables in the commons room from eight to six, they've added 15 tables in the hallway near the theater and have closer to 390 students than 700 eating lunch at one time, said Principal Mike Gillotti. 
They opened more doors in the large entryway, so students can spread out as they walk in in the morning, scanning their IDs at two tables to reduce the "clumps" of students waiting to get inside, he said.
Choirs are meeting in the auditorium (masks on), and the marching band is practicing outside.
Gillotti said, so far, things have gone smoothly, and the plans they've put in place are working. Teachers worked hard to get to this point, he said, and students are following the rules.
"We have seen real patience, kindness," he said. "Everyone wants to get back to ... the real normal."
Still, one day into school, a member of Southwest's freshman football team exhibited symptoms of COVID-19 and tested positive. School officials sent a letter home to the football players and all the school's families, though contact tracers determined the infected person had not had any high-risk close contact with anyone in the building.
They're still doing contact tracing on the freshman team members and don't know how many will be quarantined, Gillotti said.
Thursday's news didn't dampen his optimism.
An individual case, he noted, is different than an outbreak, which is what the processes in place are designed to avoid.
"In general, we learned the process we have laid out works," he said. "We've planned for this. We're going back to school in a global pandemic."
The three students said they weren't worried about coming back and were disappointed at first to learn they'd be going back with just half of their classmates, but ultimately think it's OK if it means they can be back in school.
It could have some positive benefits, such as finding new people to sit at lunch with, expanding well-established friend groups, Jordan said.
All three are involved in activities — Jordan in theater, Izzy in marching band and Emerie in cross country — and they worry some about how those will play out.
Both the marching band and cross country team have fewer members this year, and some people have dropped marching band because of all the uncertainty, Izzy said.
Emerie said they'd been running cross country this week, after practicing individually using Google classroom. They have to wear masks inside, but can run outside with their group with masks off, and she's glad to be back with her team.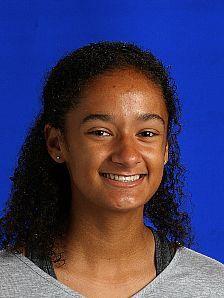 "I really like it so much better," she said.
Theater hasn't started yet, but the spring play Jordan was cast in never happened. Then officials rescheduled it, and it still didn't happen. Now, it will be the winter play.
And Jordan is in it, however it happens.
"It's going to be hard, but what are you gonna do? I'm loyal to theater," he said. "I'm not giving up now."
Same, Izzy and Emerie said, for them.
Walking into the building Friday, everything looked the same, Emerie said, so the small class sizes were weird.
But it was so much better than remote learning, where watching Advanced Placement calculus videos took a mind-numbingly long time and procrastination habits flourished, Jordan said.
"I'll follow any health restrictions as long as I can see my teacher," he said.