At a reception on his first day as University of Nebraska president, Hank Bounds said he wanted to help the university make the world a better place for the two people who matter most in his life.
His children, Will and Caroline.
After steering the university for nearly four years, which involved thousands of miles traveling the state and elsewhere to meet with students, alumni, faculty, policymakers and donors, Bounds announced Monday he would be stepping down in order to spend more time with his family.
"You wake up one day and your oldest is headed off to college, your daughter is a freshman, you're working 65, 70, 75 hours a week," Bounds said in a phone interview. "I just decided I needed to make a decision about how I wanted to spend my time."
Bounds told staff at Varner Hall of his decision Monday afternoon, and later sent an email to NU students, faculty and staff, where he called the decision to step away from the university system "difficult."
"While rewarding, this job has also been personally demanding," he wrote. "I have done everything I could to serve our students and the people of Nebraska effectively. Now, after more than 20 years in executive roles, it's time for me to recharge and reconnect with my family."
A native of Mississippi, Bounds said he will return to the South with his wife, Susie, and children later this year, to a place where he'll be within short driving distance of relatives.
For now, he plans to stay on at NU through mid-August, assisting the Board of Regents in the transition to the next system-wide leader, before beginning a new job as a consultant, likely in an academic space. Bounds said it was too early to provide more details about his next work.
Members of the Board of Regents said they were saddened to lose Bounds, whom they called a "tireless leader who always put the university's interests first."
"Hank was the right person, at the right time, for our university, and we will forever be indebted for his great work," said Regent Tim Clare of Lincoln, the board's chairman.
Regents extended Bounds' contract through the 2022-23 school year last June, but after learning of Bounds' intention to step down, Clare said the board discussed reworking the president's $540,000 annual compensation package to change his mind.
"That didn't matter to him," Clare said in a phone interview, "which I think speaks to who he is as a man."
Said Bounds: "Money doesn't buy time back with your family."
Regent Jim Pillen said he accepted Bounds' decision "with mixed emotions."
"I'm happy for him and his family, but his departure is a loss for our university and state," Pillen said.
Clare said the Board of Regents, which is scheduled to gather Friday for a regular meeting, will meet soon to determine a path forward for the university.
In his relatively short tenure, Bounds hired a new chancellor for the system's flagship Lincoln campus and made the decision to combine the chancellor role for the Omaha and University of Nebraska Medical Center campuses.
He also was instrumental in a transition in Husker athletics that led from Shawn Eichorst to Bill Moos as athletic director and Mike Riley to Scott Frost as football coach.
University of Nebraska-Lincoln Chancellor Ronnie Green said Bounds "has been a strong and dedicated leader for the University of Nebraska during some challenging times. I cannot thank him enough for his service."
University of Nebraska at Kearney Chancellor Doug Kristensen said he was "personally and professionally saddened" to learn of Bounds' decision.
In his time at NU, Bounds has been "a visionary and thoughtful leader" who has instilled "a culture of excellence and of unprecedented positive collaboration between campuses."
You have free articles remaining.
"I know it was a difficult decision and I respect it and applaud him for his choice," Kristensen said. "He's leaving the university and Nebraska stronger."
Gov. Pete Ricketts thanked Bounds for his service, noting the enrollment growth and expanded research opportunities the university has experienced under his tenure.
"Furthermore, his team has done outstanding work helping build new international relationships and innovative partnerships to grow Nebraska over the last four years," Ricketts said in a statement.
U.S. Sen. Ben Sasse called Bounds a good man, who "led by rolling up his sleeves and getting to work."
Bounds, 51, announced he would be stepping down as the university is in the thick of another challenging round of budget negotiations with state lawmakers.
Going before the Legislature's Appropriations Committee earlier this month, Bounds said NU was seeking a modest budget increase — roughly 2.6 percent in 2019-20, followed by 6 percent in 2020-21 — that fell short of meeting the university's needs.
"We are not as competitive as we could or should be," Bounds told the committee, adding NU should be aiming to attract the best and brightest students and faculty rather than discussing how much money it simply needed to get by.
Bounds, who oversaw three rounds of budget cuts in two years, noted earlier this year that the governor's budget proposal was the best starting point he experienced while at the helm at NU.
On Monday, Bounds said despite the ongoing fiscal challenges, he is proud to lead the university.
"It really doesn't matter what university you look at today, state universities are dealing with budget cuts," he said. "Obviously, it makes it harder when there are scarce resources, and when you need to be growing to meet the workforce needs of the state but you're making decisions about cutting instead.
"That's always a painful exercise," he added, "but those challenges exist everywhere."
Despite the challenges, Bounds said NU has never "hunkered down."
He said NU has remained affordable for students — NU has averaged 3.2 percent tuition increases annually over the last four years — helping lead to record enrollment in 2017, and has maintained the core of its academic enterprise by structuring budget cuts to impact areas away from the classroom.
NU has reported record-high graduation rates under Bounds' tenure, while broadening its academic transfer program. In 2016, he started the "Commit to Complete" initiative aimed at helping students graduate on time with little debt.
"We are more focused than we've ever been on student outcomes and graduation rates," he said.
Research expenditures have also hit an all-time high during Bounds' presidency. In 2017-18, NU reported $489 million in research, driven largely by efforts studying agriculture, national defense, cancer and infectious diseases.
A lifelong educator who started as a high school teacher, high school principal and district superintendent, Bounds was the state superintendent of education in Mississippi and commissioner of the Mississippi Institutions of Higher Learning before coming to Nebraska.
Embarking on his "Getting to Know Nebraska" tour nearly four years ago, Bounds said he wanted to unite the state behind the university's mission.
But building and sustaining that kind of momentum takes dedication and energy, one that fills up calendars with speaking engagements and receptions, athletic contests and meetings with donors, sometimes multiple events in an evening.
"You can't do it right and not be that busy," he said.
While it has taken a toll, Bounds said it's been worth it. Particularly at a university he said four years ago is positioned to be "a giant in higher education," one he once said could change the world.
"I hope, in some small way, I've made a difference for 52,000 students, and I hope I've made a difference for faculty and staff that serve the institution," he said.
NU budget hearing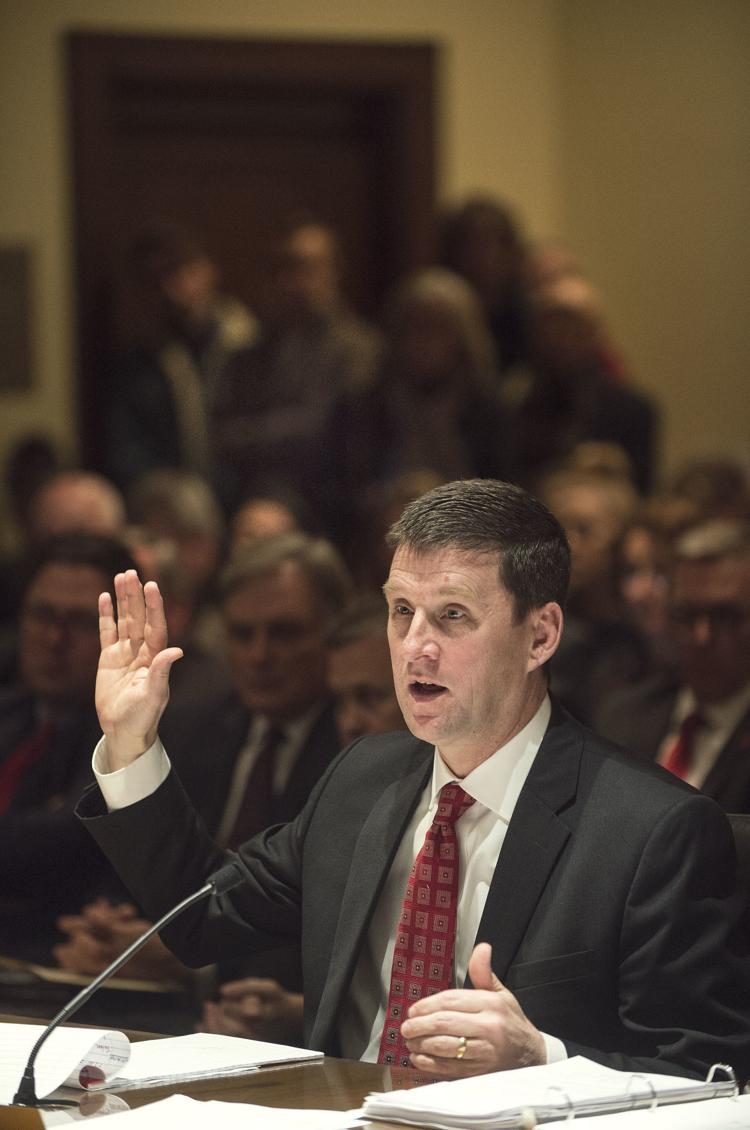 Nebraska vs. Purdue, 9/29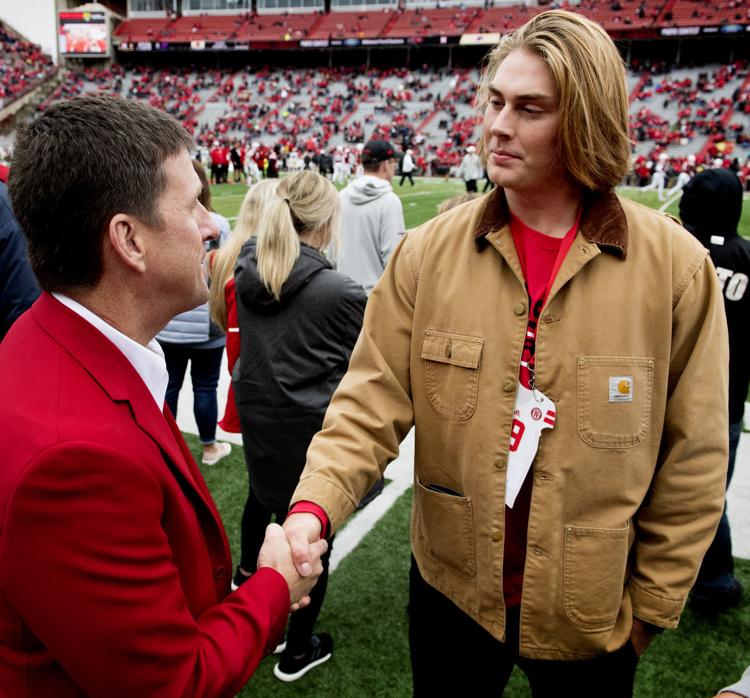 NCAA volleyball final, Nebraska vs. Florida, 12/16/17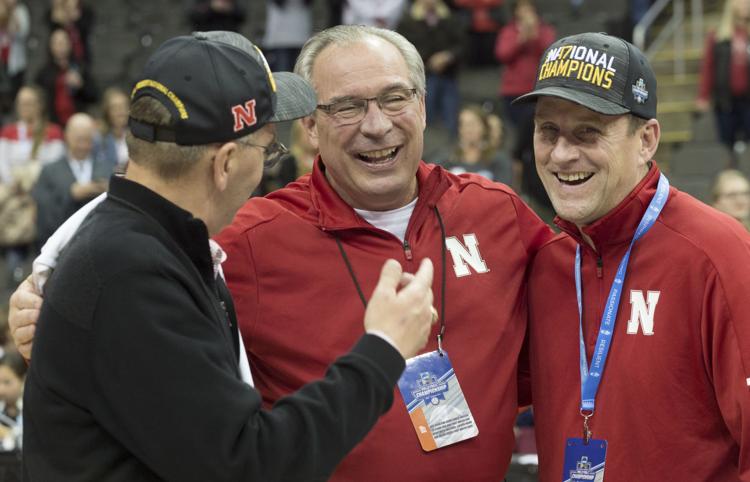 Scott Frost news conference, 12/3/17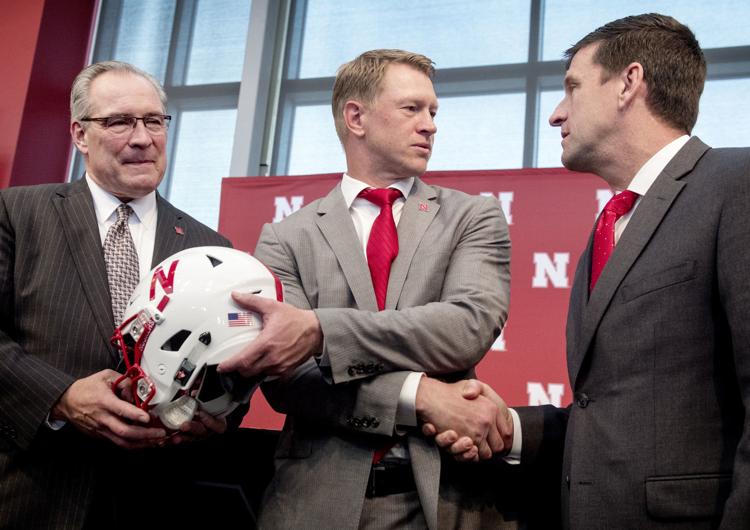 Rutgers vs. Nebraska, 9/23/17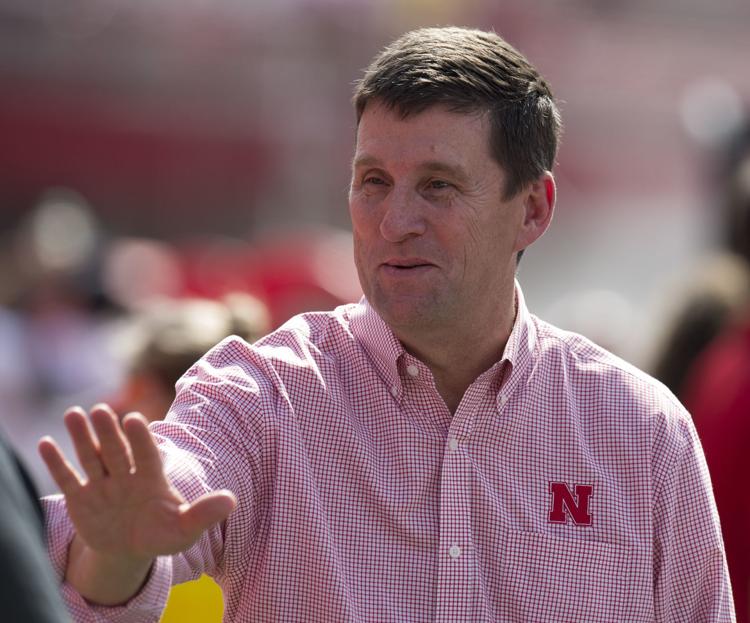 Rutgers vs. Nebraska, 9/23/17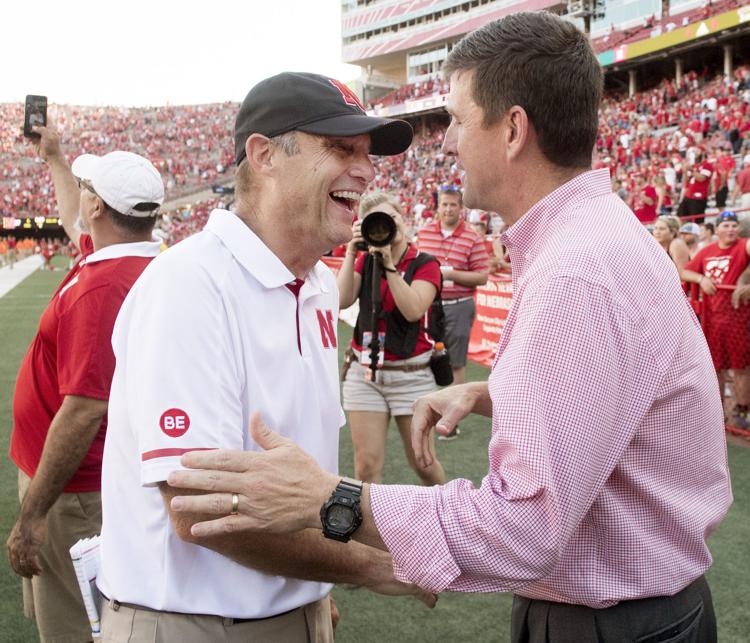 Green and Bounds news conference, 9/21/17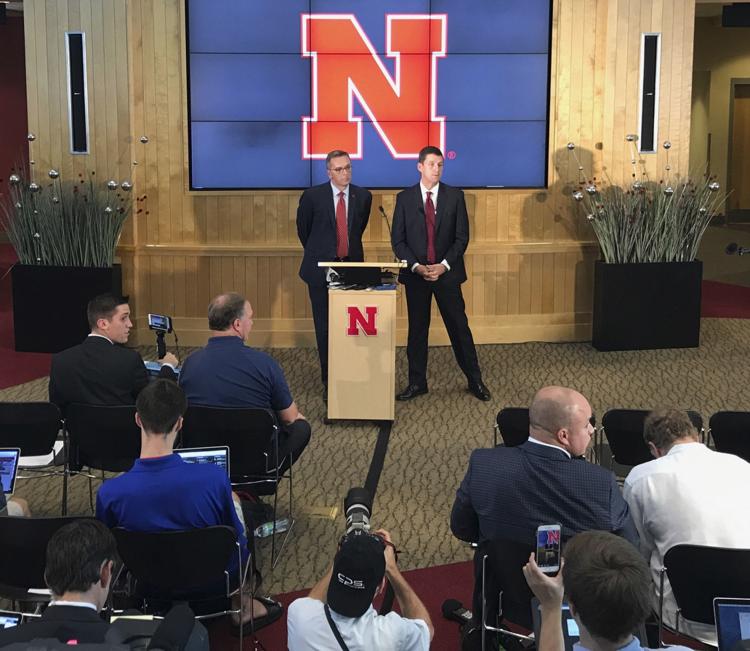 Ronnie Green installation
The Bounds family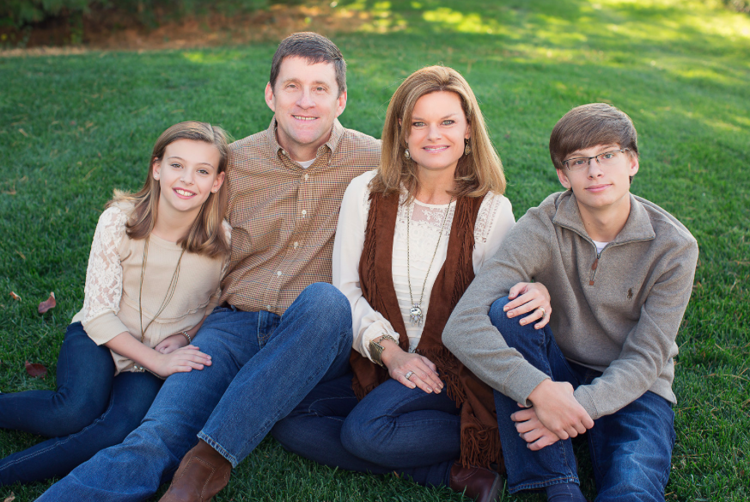 Hank Bounds investiture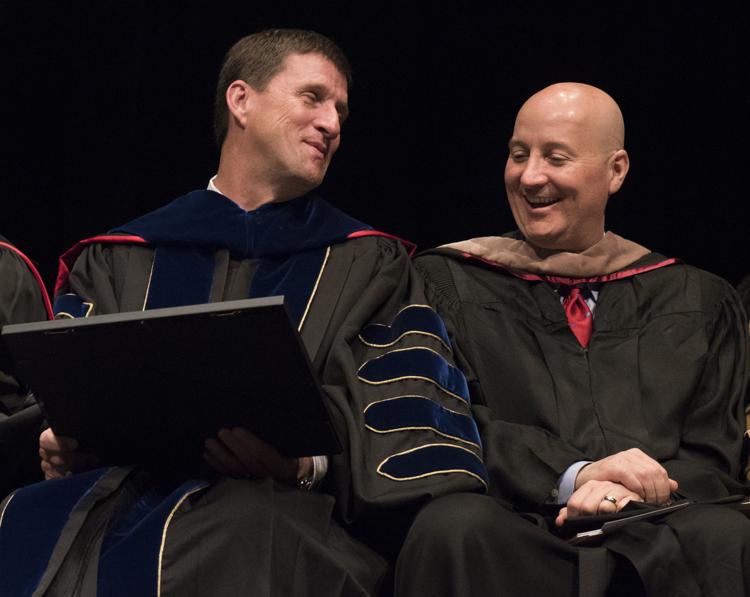 Hank Bounds investiture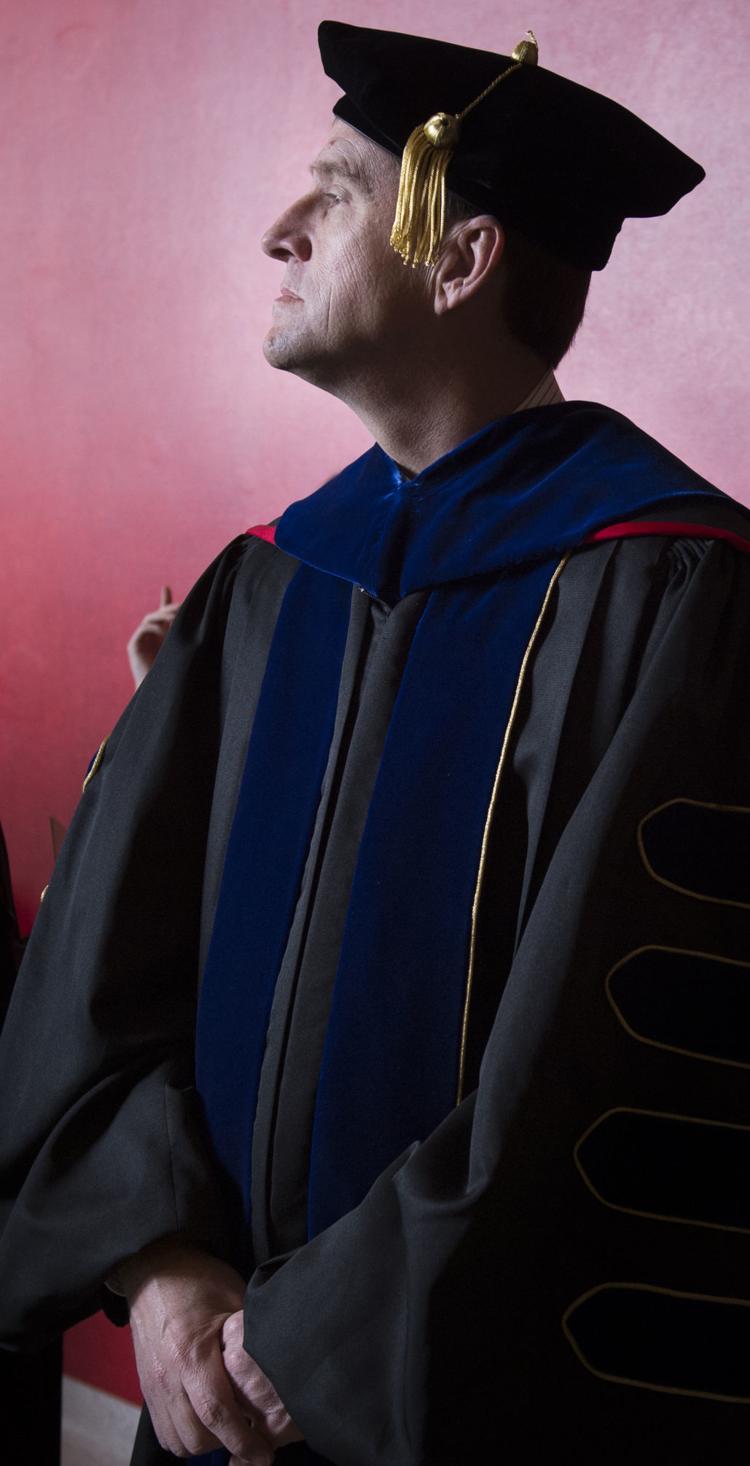 Johnny Carson Foundation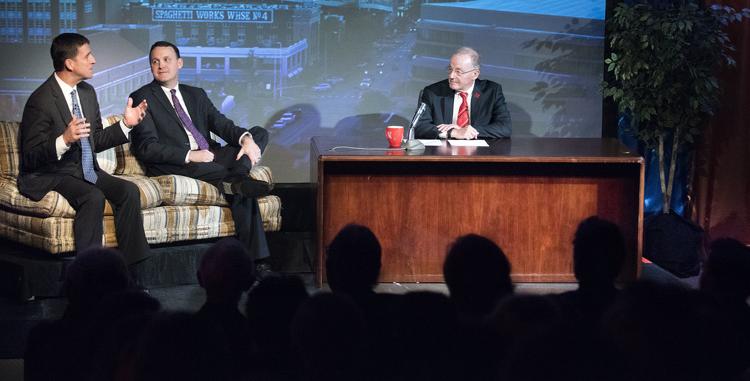 Hank Bounds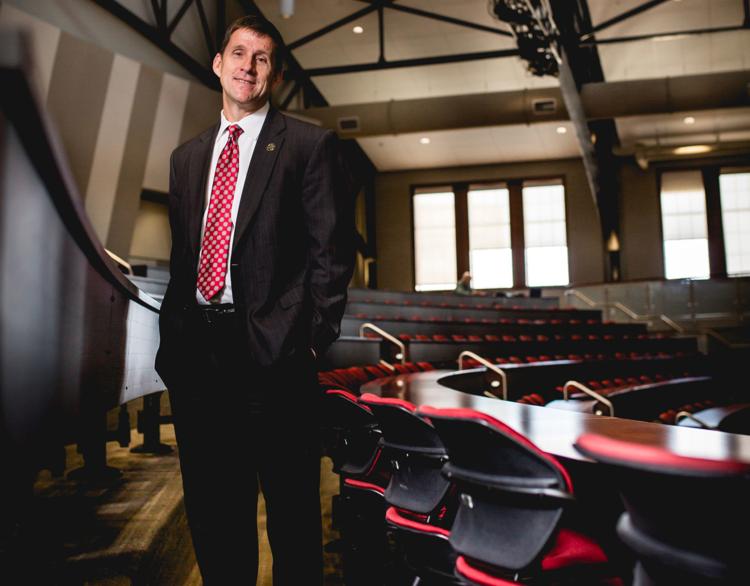 Hank Bounds visits Curtis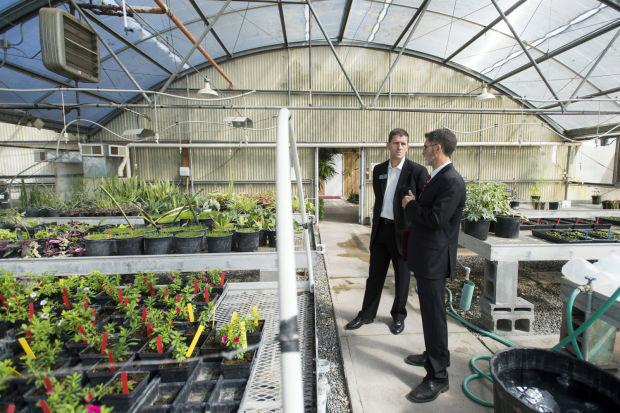 Hank Bounds jersey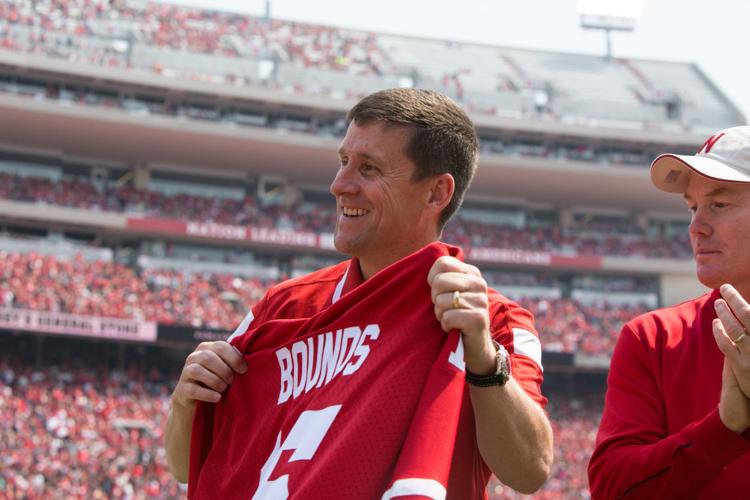 Red-White Spring Game, 4.11.15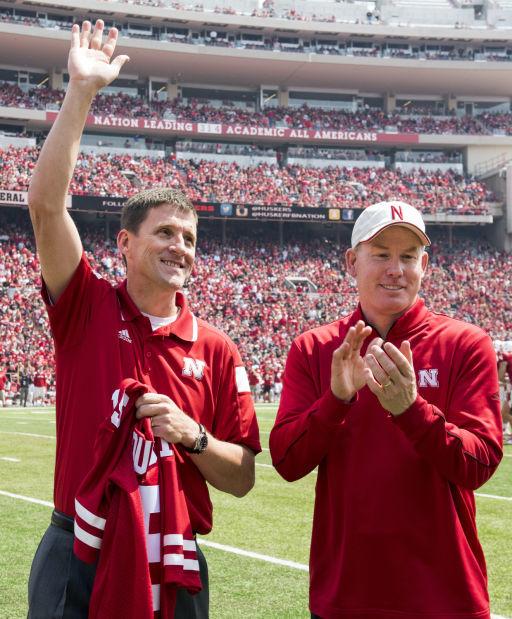 Hank Bounds walks with wife Susie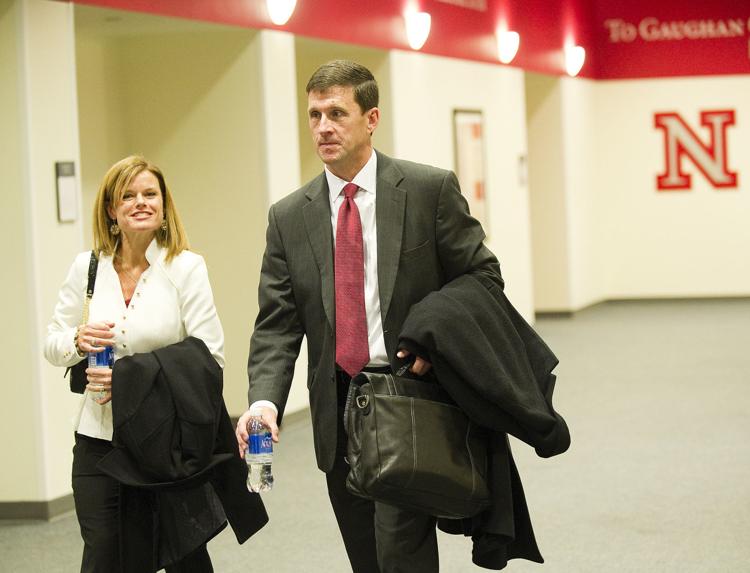 Hank Bounds