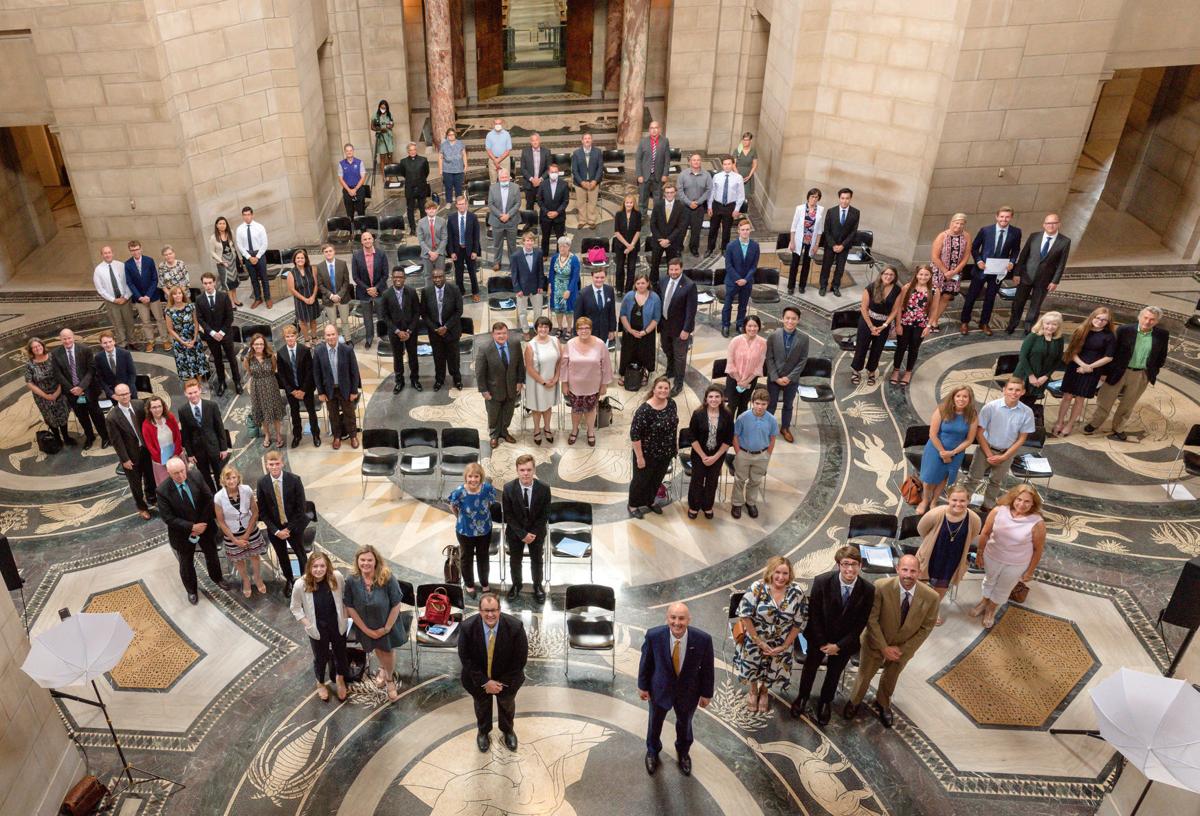 The governor's annual recognition of graduating seniors who achieved perfect ACT and SAT scores played out differently this year.
Students and two of their family members sat in groups of seats spaced 6 feet apart in the Rotunda of the state Capitol on Tuesday. Many wore masks. A photographer was on a balcony taking photos of the socially distanced group. There were no handshakes.
But nothing, in this pandemic, has been normal, and, for at least some of the graduating seniors heading to prestigious colleges and universities around the country, the pandemic is creating uncertainty about exactly how their freshman year will play out.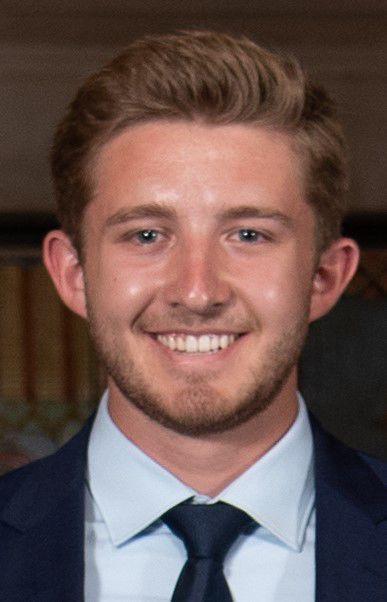 Luke Tomes, who graduated from Lincoln Pius X and is headed to Harvard to study neuroscience and economics, said classes will be held remotely, and he's waiting to hear whether he'll be able to live on campus.
If he can't, he'll consider a gap year, given the unknowns of remote learning at an expensive Ivy League school, especially if he could get a job doing research for a year, a way to further his plans to one day become a neurosurgeon.
Tomes — whose father is a neurosurgeon — said he's been inspired by his father's work, which he's been exposed to since he was a boy on his way to baseball and basketball practice, having to wait at the nursing station while his dad checked on patients.
Tomes is one of 44 graduating seniors in the state who earned perfect scores on the college admissions tests — 43 of whom got perfect scores on the ACT, one on the SAT.
That's the same as last year's record, an achievement accomplished by just 1/10th of 1% of students who take the test nationally.
In the past two years, the percentage of students with perfect scores in Nebraska is double the national rate, Gov. Pete Ricketts noted, as he congratulated students and made his annual appeal for them to settle in their home state.
"What I want all of you to remember, as you're going through your career making that decision about where you're finally going to establish yourself, where you're going to put down roots, we want you back here in Nebraska," he said. "We want you to help us to grow our state of Nebraska."
More than 2 million high school students take the ACT, including the more than 24,000 Nebraska graduating seniors. Since 2017, the state has administered the ACT to all juniors as part of the state assessments.
A perfect ACT score is 36 on a test that gauges performance in reading, English, math and science. The average composite score in Nebraska in 2019 was 20; nationally, it was 20.8.
A perfect SAT score is 1,600, with sections on math and evidence-based reading and writing.
Of the 44 graduating seniors who got perfect scores, 10 were from Lincoln: three from Pius X, three from Lincoln East, two from Southwest and one each from Lincoln High and Northeast.
State Education Commissioner Matt Blomstedt noted the unique challenges students faced this year.
"Perhaps no class has faced more challenges than the class of 2020," he said. "These students have risen to the occasion and exceeded all expectations."
Tuong Phung, who graduated from Southwest, will study math and computer science/engineering at the Massachusetts Institute of Technology, with the hope of one day going into research in the field of artificial intelligence.
"There's lots of applications that can improve the quality of life for everyone," he said. "You can find ways to help people through artificial intelligence."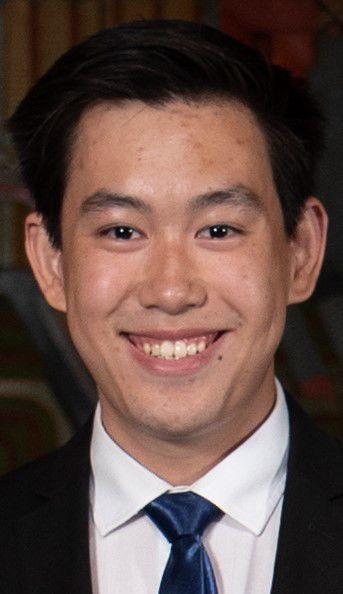 But first, he's also waiting to see how his first year of study will play out, whether he can live on campus, and which classes might be held in person.
Despite the uncertainty, Phung, Tomes and the others had already gotten their perfect scores before the pandemic hit.
Tomes took the test five times, spent a lot of time taking practice tests and got his perfect score as a junior. Retaking the test is well worth it, he said, because the tests ask certain questions, worded differently, so practice makes it easier to predict what's coming.
Phung took the test three times — the first time in seventh grade and the last time with the rest of the junior class, when he achieved his 36.
About half the students who achieved perfect scores attended the recognition Tuesday, though Nebraska Department of Education spokesman David Jespersen said people declined an invitation for a variety of reasons, not just concerns about the coronavirus.
One thing, though, that did not change this year for parents of students sitting in the Rotunda, a feeling summed up by Yen Tran, Phung's mother. 
"I'm very proud of him," she said.
Be the first to know
Get local news delivered to your inbox!