Thumbing through his Facebook feed, Ari Kohen came across the now widely shared photo of a defaced campaign sign for Rep. Jeff Fortenberry.
Shared on the social media platform by Seeing Red Nebraska, a progressive political blog, the photo depicts Fortenberry with a pair of oversized googly eyes, while a strip of tape turned the incumbent Republican's name into a sophomoric joke.
Kohen, an associate professor of political science at the University of Nebraska-Lincoln, clicked like on his cellphone screen.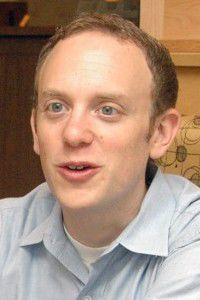 "I know this is not high comedy," said Kohen, who originally thought the photo was a Photoshop prank. "It was Sunday, I was bored and got a laugh out of it. I clicked like because I found it amusing."
But leaving a like on the photo was anything but amusing, according to the man whose face was on the sign.
While Lincoln Police began investigating, a Fortenberry campaign staffer in Lincoln sent a screenshot showing Kohen's like to the congressman's Washington, D.C., office, and the next day, Dr. William "Reyn" Archer III, his chief of staff, called Kohen to talk about it.
"It's against the law and uses the resources of the city, and (Kohen) thinks it's OK to like it," Archer said in a phone interview.
When Archer didn't hear back from Kohen immediately, he emailed the chair of the UNL political science department, copying the interim dean of the College of Arts and Sciences and Chancellor Ronnie Green on the message.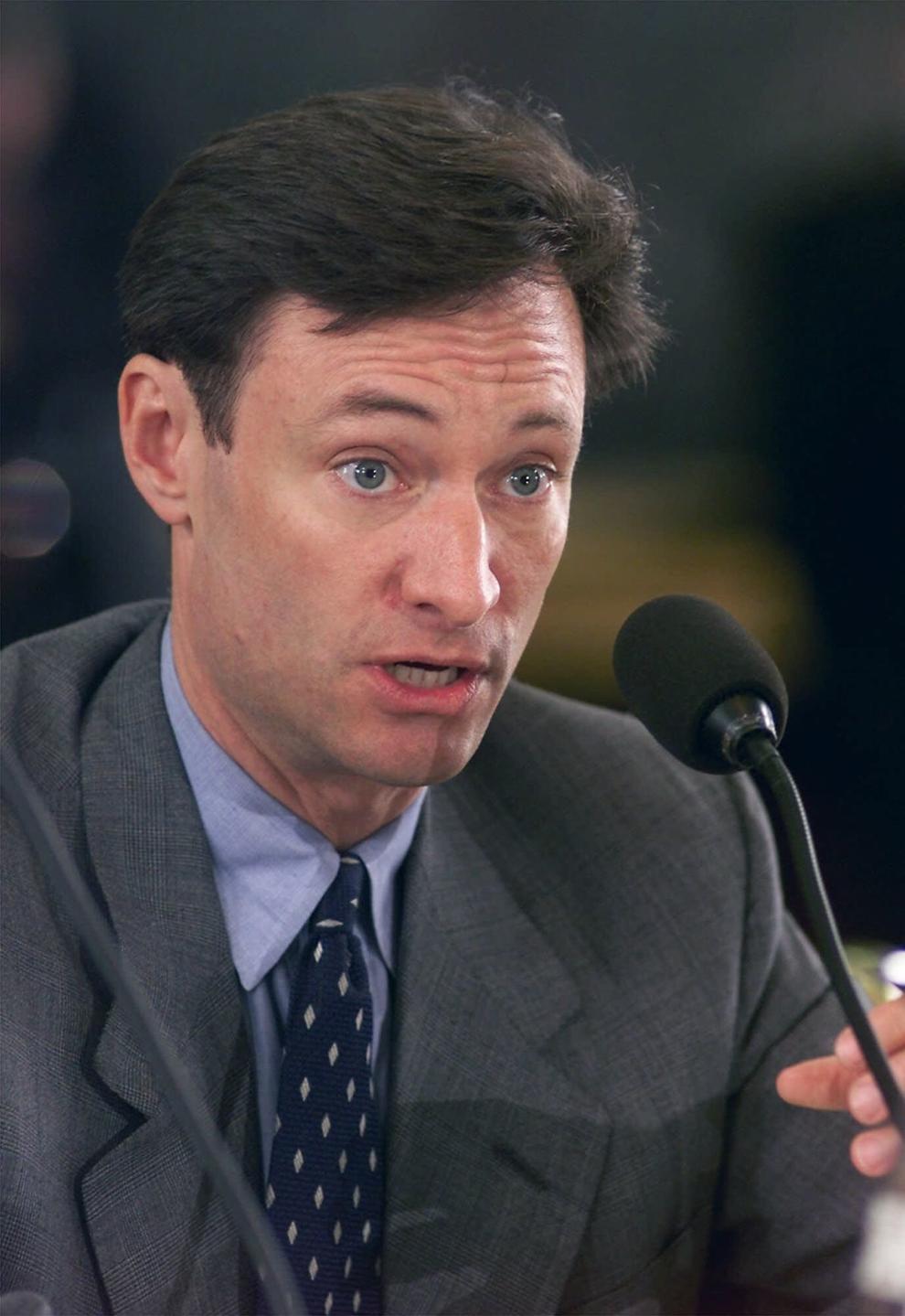 "As Chairman of the Department of Political Science at the University of Nebraska, I would like to find a time to speak to you about the support one of your faculty has shown for political vandalism," Archer wrote to Kevin Smith, Kohen's department chair, on Oct. 24, according to an email provided to the Journal Star through a public-records request.
"The question is what the position of the department and university is regarding vandalism or worse violence, which we have seen in this political season," he continued, concluding with a request to speak by phone.
Through a spokeswoman, UNL declined to comment on the exchange.
Kohen returned Archer's call late last week, and the two spoke for nearly an hour, with the professor explaining that a like was not supporting vandalism and the chief of staff asserting that it was.
"It wasn't clear at all what he wanted from me, if he wanted me to unlike it or retract it," Kohen said. "He told me they could put this out publicly that I liked vandalism, and essentially, that that would be bad for me."
Kohen said he took that as a threat, explaining he's witnessed other UNL faculty receive death threats for becoming embroiled in minor political disputes on campus that spread across conservative media circles.
After a week in which explosive devices were sent to Democratic politicians and media outlets, and in which 11 people attending services at a Pittsburgh synagogue were killed in an anti-Semitic attack, Kohen, who is Jewish, said he couldn't sit idle.
He filed a complaint against Archer with the House Ethics Committee on Monday, providing a recording of the conversation with his documentation.
"To have people in this position who are ready and willing to abuse their authority like this, to bully people and push people around and threaten to call down retribution over something that maybe hurt somebody's feelings," he said, "we're all poorer if that's what's happening in this country."
Archer denies threatening Kohen, saying the two had an "amicable" conversation that ended with Kohen inviting Fortenberry to speak to his UNL class, even though he said the two did not reach an agreement: "He saw it as humorous; we saw it as a slippery slope to liking vandalism."
He said liking the photo of the defaced campaign sign was "part of a confluence of problems" related to a lack of civil discourse in local, state and national politics, Archer added.
"If you leave this idea that vandalism doesn't matter and you condone that, you create the problem of escalating these problems that need to be downgraded," he said.
Archer added Kohen has a right to free speech and expression, but questioned whether or not the professor should be engaging in conduct that appears to support vandalism.
"When you are a teacher of political science, you have a higher requirement," Archer said. "You can't hide as a person who is a professor."
Courts have ruled on similar questions
Adam Steinbaugh, a senior program officer at the Foundation for Individual Rights in Education, best known as FIRE, said teachers and professors don't give up constitutional rights when they accept a faculty position.
The 8th Circuit Court observed in 1997 "the idea that a faculty member could be compelled to relinquish First Amendment rights in connection with employment at a public school was 'unequivocally rejected' by the Supreme Court," Steinbaugh wrote in a message.
And another circuit court held that liking a photo on social media platforms such as Facebook "constituted pure speech" under the First Amendment's guarantees to free expression, he added.
"Professors' First Amendment rights aren't limited by attenuated concerns about whether students will feel comfortable because a professor has political views," Steinbaugh said. "Liking a picture is not incitement to vandalism."
Plus, ascribing any one meaning to the like button on social media is impossible, said Josh Pasek, an associate professor of communication studies and faculty associate for the Center of Political Studies at the University of Michigan.
Facebook has only recently expanded the options for users to express different emotions in response to photos or posts, said Pasek, who has researched how users communicate and spread political information on the social media platform since 2006.
Before the expanded options, users could hit the like button for many different reasons, responding to good news shared by friends or to bad or upsetting news. Some used the like button to simply let friends know they had seen what had been posted.
"It's a multifaceted thing," Pasek said. "Liking a post shouldn't be taken as an endorsement. It does imply a feeling toward it, but what exactly that feeling is is not discernible from the action in and of itself."
Kohen denies condoning vandalism
Kohen said he was "as clear as I could possibly be" in his conversation with Archer that "there is absolutely no way I have ever or will ever have condoned vandalism."
He also said the attempt by Fortenberry's office to connect his position at UNL with "what I do on a Sunday on a private cellphone and personal Facebook account" amounted to a censorship attempt.
"There are certain politicians who are really invested in the idea that professors have some special obligation that limits our right to say what we want to say," Kohen said, "but that is clearly not the case."
Fortenberry, who responded to questions about the incident in a statement, has been the target of vandalism this year, as has Sen. Deb Fischer and the Nebraska GOP office in downtown Lincoln. Stickers with the logo of Betsy Riot, a neo-suffragette protest group, have been found at some of the alleged crime scenes.
"It is — at a minimum — disrespectful of civil discourse and free speech. When a university professor of political science gives his assent to such vandalism, it sends a seriously wrong message," Fortenberry said.
He added that the media has "a serious investigative reporting responsibility to dig deeper on who is causing this type of divisiveness in our city."
While the police investigation into the vandalism is ongoing and the House ethics complaint is pending, both the political science professor and the politician have found something of a common ground.
Kohen said his invitation to Fortenberry — as well as any elected official — to come speak to his UNL class still stands, despite the dispute that has played out at the intersection of politics and social media.
Said Fortenberry: "Perhaps that would be a more productive way to unpack the complexities of politics in our time."