Near the end of his freshman year, Alek Duncan stood in the doorway of his journalism teacher's room after school one day.
"I have something to tell you."
That something was a long time coming, one short sentence weighted down by the effort to get to it, a bumpy, uneven, difficult journey he decided to share with his teacher even before saying the words to his dad.
The 14-year-old freshman would come back to school the following year not as Izzy, but as Alek.
Brandi Benson, the journalism teacher who was among those at Southwest High School on whom Alek had come to depend, wasn't shocked, or dismissive, or worried.
She was what Alek had come to expect of her: supportive, accepting.
"OK," he recalls her saying. "I'm glad you figured it out."
Being transgender today means living something that's become a flashpoint in the culture wars, an intensely private journey playing out in legislative chambers and courtrooms and drawing impassioned crowds to school board meetings.
The debate often centers on the use of high school bathrooms and locker rooms.
The Obama administration pushed the issue with a directive in May that says Title IX protections include gender identity, which means public schools must allow transgender students to use bathrooms and locker rooms that match their gender expression.
The directive prompted numerous states, including Nebraska, to file lawsuits alleging federal overreach. Last month, a federal judge in Texas temporarily blocked the directive, prohibiting schools from enforcing it while the case proceeds.
Here, the Nebraska School Activities Association passed a controversial bylaw creating a path for transgender students to participate in high school sports based on their gender identity, but it stopped short of allowing transgender students to use locker rooms they choose.
While some districts, such as Bellevue Public Schools, have policies allowing students to use bathrooms according to their gender identity, others -- such as Lincoln Public Schools -- handle it on a case-by-case basis.
Earlier this month, Omaha Public Schools changed its discrimination policy to include gender expression, but it has yet to directly tackle the bathroom issue.
Even before the issue of bathrooms and locker rooms landed in the courts, LPS weathered months of controversy over using materials from LGBT advocacy groups for a teacher training session on working with transgender students.
Alek, now 16 and a junior at Southwest, says the attention makes it easier -- and harder -- to be a transgender student.
"People that sit through rallies and protest to fight for people's right to use the bathroom are the people who make this ... so much less painful for people like to me deal with, just because we know we have people on our side."
There's the other side, though, and angry voices that peddle fear, he said.
The bathroom issue is one of the difficulties of being transgender in high school, Alek said, but on the other end of the spectrum is the support he and his family have gotten from some teachers and school counselors.
It's been life-saving, really, he said, and something he'd like to see more of from others.
"That acceptance needs to be something more worldwide," said Alek. "Because it's already hard being trans, being gay, being anything that's not normal. The last thing people need is hateful people lashing out at them for being the way they are. They need support and just kindness like everyone else."
Because being transgender is about much more than bathrooms.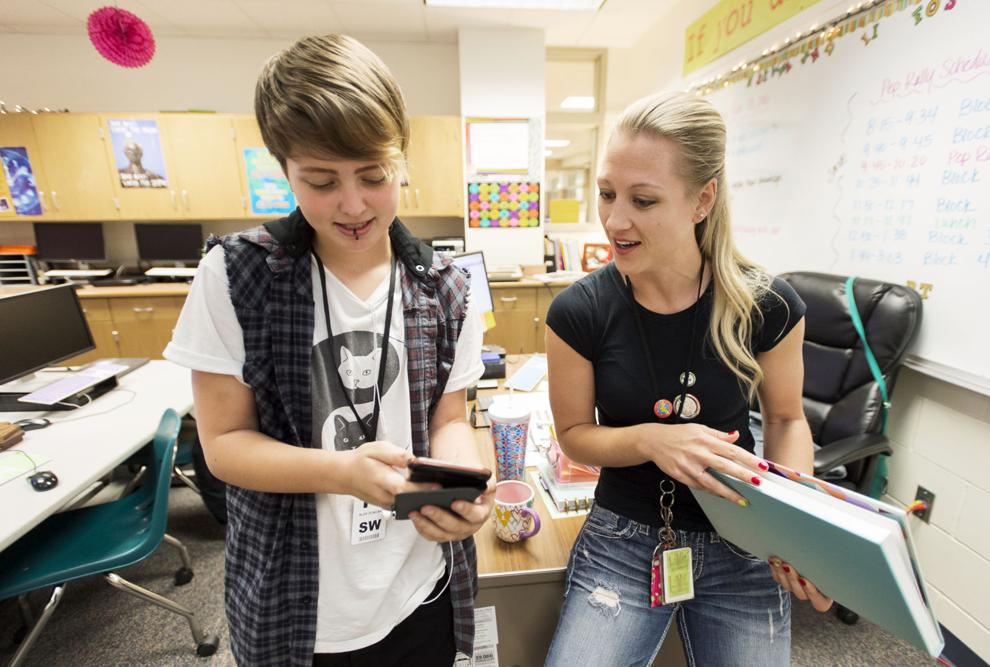 Alek grew up in Lincoln, a tomboy with two older brothers who all attended Catholic school for several years, something their parents felt would provide a good foundation for making their own decisions about religion as they got older.
It was never a good fit for Alek.
He began to think he was transgender in middle school, although he couldn't put a name to it at first. He told his mom, called himself Oliver one summer and ordered a chest binder to flatten his breasts. That ended when school started.
The only outward difference when he went back to class was his haircut. And the new, cropped look caused enough problems with his classmates.
"I figured if just having short hair, not even identifying as anything, was enough to cause issues, I bet if I came out as anything it would be a mess."
So he didn't, and decided to go to Southwest as a freshman.
"As soon as I went into my freshman year at Southwest it was like all these doors had been opened, I guess, just to more self-expression and opportunities I didn't necessarily have going to Catholic school."
From the beginning, he found administrators and teachers who supported him -- even before he told anyone he was transgender.
Still, his freshman year was tough, and he struggled with anxiety, depression, mood swings. He skipped class, fell behind.
Near the end of the school year, when he told his journalism teacher and then other staff members that he was transgender, they encouraged him to talk to his dad.
He'd already told his father he was gay, something he now feels was a cover for what he really felt.
"I would say it's more difficult having to be trans, just because of the physical transition and all of the things you have to go through to become who you are, I guess," Alek said. "I was a little scared of even thinking I was like that, just because I didn't want to have to deal with all the emotional baggage that it came with."
For Todd Duncan, chief Lancaster County sheriff's deputy, the news came at a tough time. He and his wife of 20 years had gotten divorced. He was changing jobs after 17 years, finishing his master's degree. He was worried about his youngest child, but had no idea he was transgender.
"Very few parents are ever expecting that," he said. "I felt I was a very involved parent. I never saw any of that. So it definitely came as a shock to me. But I love all my kids unconditionally. I hope they understand, I tell them that all the time."
Looking back, Alek's mom, Patty Duncan, could see the clues: a kid who painted his princess pink bike helmet black with bright orange flames, filled her first purse with Hot Wheels and walked directly to the boys' clothing section in the department store.
It's a big change, though, and support from Southwest was important.
"It's been life-changing as far as the support we've gotten," said Todd Duncan. "As a parent I can say I wouldn't have made it through some of the last couple years. It was just so hard. And were it not for the support I got as a parent from the school ... I really don't think I'd be where I'm at now."
Even before Alek came out as transgender, his counselor and certain teachers were there for him as he struggled with emotional and mental health issues.
When he went to inpatient treatment at Boys Town, his school counselor drove with him, and she and other staff threw a little party for him when he got back to school, he said.
"I literally don't even know if I'd be here, period, without the help I've received from those people at that school," Alek said. "Just because they were at my side every second that I was struggling."
His two months at Boys Town were hard, he said, because he had to stay in a girl's unit and go by his birth name -- just after he'd come out as transgender. They took anything that was masculine -- underwear, hair products -- until his mom complained.
While he was dealing with other issues, he said, feeling like he was living a lie was a big part of it.
"You know, you wake up every day and see a body you don't recognize as your own, which is difficult," Alek said. "It just wears you down over time, I guess."
Still, coming out as transgender was a huge step, and not just for his parents.
"Everything changed. Every single thing in my life was different, basically, than it was before that."
It made him wonder: Had he wasted the first part of his life living a lie?
"That's something that's very scary to think about," Alek said. "But then it hits me ... I'm still who I was, I'm just a little bit different."
Patty Duncan said there's a grieving process associated with learning one's child is transgender -- that her daughter was a son. She worried it would make things harder for him, but also knew it was important to be his advocate. 
"I just wanted him to be happy," she said. 
Todd Duncan struggled, too. He wanted to support and accept Alek, but he also wanted to move slowly, to make sure it was not a youthful decision that might change.
"There's been lots of stuff going on with Alek," he said. "I want to sort out what part of his journey is part of his struggles, and what part is gender identity."
Alek is sure. Hiding who he is was much of the problem, coming out a big part of the solution.
Now, he said, he wants to move forward, but being a minor makes it harder. 
He's started the process of legally changing his name, with his parents' blessing. The topic of hormone treatments is tougher, and although he'll see a doctor to discuss it soon, it's not settled.
"I would say that it's the most frustrating part of my transition," he said. "Being trans as a minor is just not really being able to completely make your own decisions. ... I would say that holds you back a lot."
With his parents' permission, Southwest officials changed Alek's student ID badge to match his gender identity at the beginning of his sophomore year. They sent emails to his teachers so they'd know he would be going by male pronouns and a different name.
Those steps are part of written guidelines LPS follows in working with transgender students and their families. Nebraska has no official policy regarding transgender students, and LPS relied on guidance from the federal Office of Civil Rights and U.S. Department of Education in developing its guidelines about three years ago.
Having an ID that matches his identity is helpful, Alek said, but it can lead to confusion when that name doesn't match the legal school record. For instance, the message about his name and pronoun preference doesn't always get delivered to substitute teachers.
"Every time I had a sub, (I) had to think, did my teacher remember to leave a note about my name? And if they didn't you're screwed."
One time, he said, a teacher forgot, and when another student pointed out that he went by Alek and not the name on the roster, the sub got upset and accused him of playing games. Alek ended up leaving class and going to the office.
Despite all the support, there have been hurdles. He joined a chorus group as a freshman -- before he came out as transgender -- but quit because he didn't want to wear the dress required for girls.
Recently someone wrote "There are only two genders" on a whiteboard in the commons area, an incident school officials are investigating. 
The other problem, he said, is the bathroom.
Like most transgender students, school officials asked him to use the nurse's bathroom, although this year he's using a different single-stall restroom in the building.
High schools are big places and using the nurse's bathroom is inconvenient, Alek and others said. And using it sets transgender students apart, which is what they try to avoid.
Many transgender students, said Alek and others, just stop using the bathroom at school -- waiting hours to relieve themselves.
P.E. is another issue. In Alek's case, LPS officials suggested he could earn credits helping special education students in P.E.
He hates P.E., he said, and such a solution would avoid the troublesome problems of locker rooms.
Pat Tetreault, director of the LGBTQA Resource Center and assistant director of student involvement at the University of Nebraska-Lincoln, said locker room use goes beyond transgender students and is a matter of providing a minimum amount of privacy for all students.
"Lots of high school students are uncomfortable changing in front of their peers," she said. "Providing people more privacy and teaching people what is appropriate and respectful behavior is what's really important."
At UNL, she said, there are inclusive locker rooms or private changing space at both the city and East Campus recreation centers.
Last year, the university started offering gender-inclusive housing options and had to set aside additional suites because of the number of requests, she said.
An online guide lists 21 publicly accessible inclusive bathrooms on City Campus and four on East Campus, which are typically one-stall restrooms that have been there for years, Tetreault said. Others -- like those in the new library commons -- have yet to be added to the list.
The plan, she said, is to incorporate inclusive bathrooms into new building designs and see if it's feasible to add them when spaces are remodeled.
Nobody wants to end gendered bathrooms, she said. But offering neutral spaces helps everyone, including parents who want to accompany young children of a different sex to the bathroom or caretakers who need to help people with disabilities.
Raising fears about predatory behavior is just a way to spark fear and backlash against progress for the LGBT community, she said. If there are real concerns about predatory behavior, she said, address that.
"My personal opinion is it's not about what sex or gender you are, it's what are your behavior and attitudes."
At LPS, officials say their concern is with the safety of transgender students.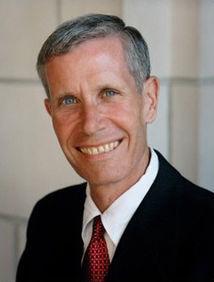 Pat Hunter-Pirtle, LPS director of secondary education, said district officials want to accommodate transgender students, but they're also concerned about their safety, especially in high schools where adults cannot be in every space.
"Maybe they should be able to use the bathroom they want, but we're charged with their safety, too," he said.
LPS approaches each situation individually, he said, and two students are now using bathrooms that match their gender expression.
Although district statistics on bullying aren't broken down in a way that shows how many transgender students are victims, LPS is aware of national statistics, said Student Services Director Russ Uhing.
National studies have shown transgender students -- and students in the larger LGBT community -- are at greater risk of bullying, assaults and suicide.
A biennial study in 2013 by the Gay Lesbian and Straight Education Network of 7,898 students -- about 15 percent of whom identified as transgender or gender fluid -- found 38 percent of students felt uncomfortable at school because of their gender expression, 55 percent were verbally harassed and 23 percent were physically assaulted. Over half often heard negative comments about their gender expression.
More than a third avoided gender-segregated spaces because they felt unsafe or uncomfortable.
And 45 percent of transgender people between 18 and 24 attempt suicide, according to a study conducted by the Williams Institute at the University of Southern California School of Law and the American Foundation for Suicide Prevention.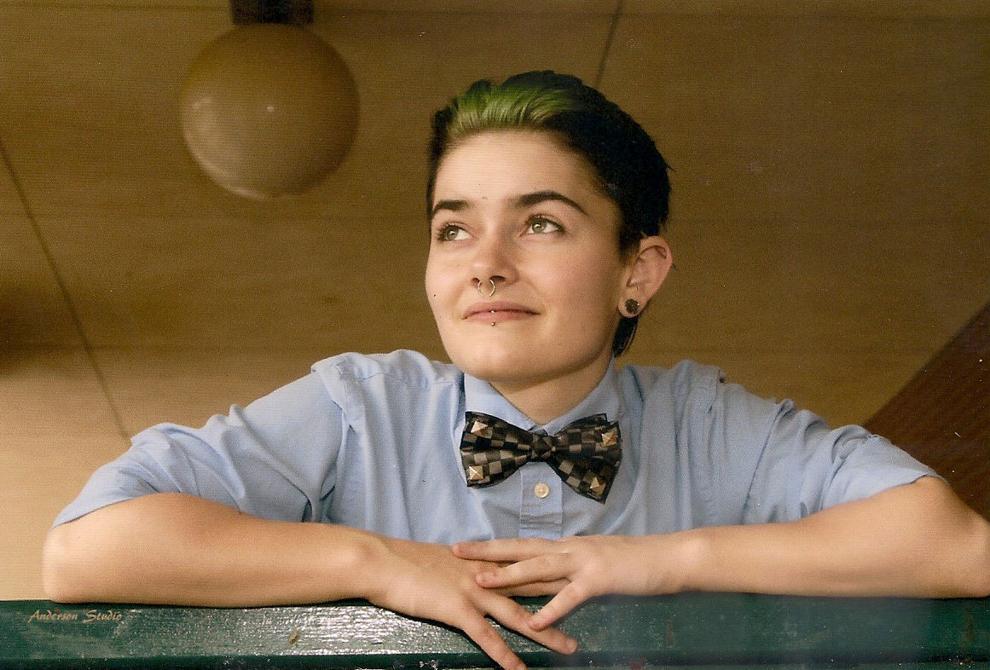 Robert Dyas, who graduated in May and came out as transgender while attending the Arts and Humanities Focus Program, said those statistics are the issues the community should be talking about -- not bathrooms.
"Honestly, all we want to do is pee," he said. "We're going to get out of there faster than you, especially with all the things going on."
Dyas felt supported at the focus program, but thinks LPS needs to advocate more than it does for transgender students.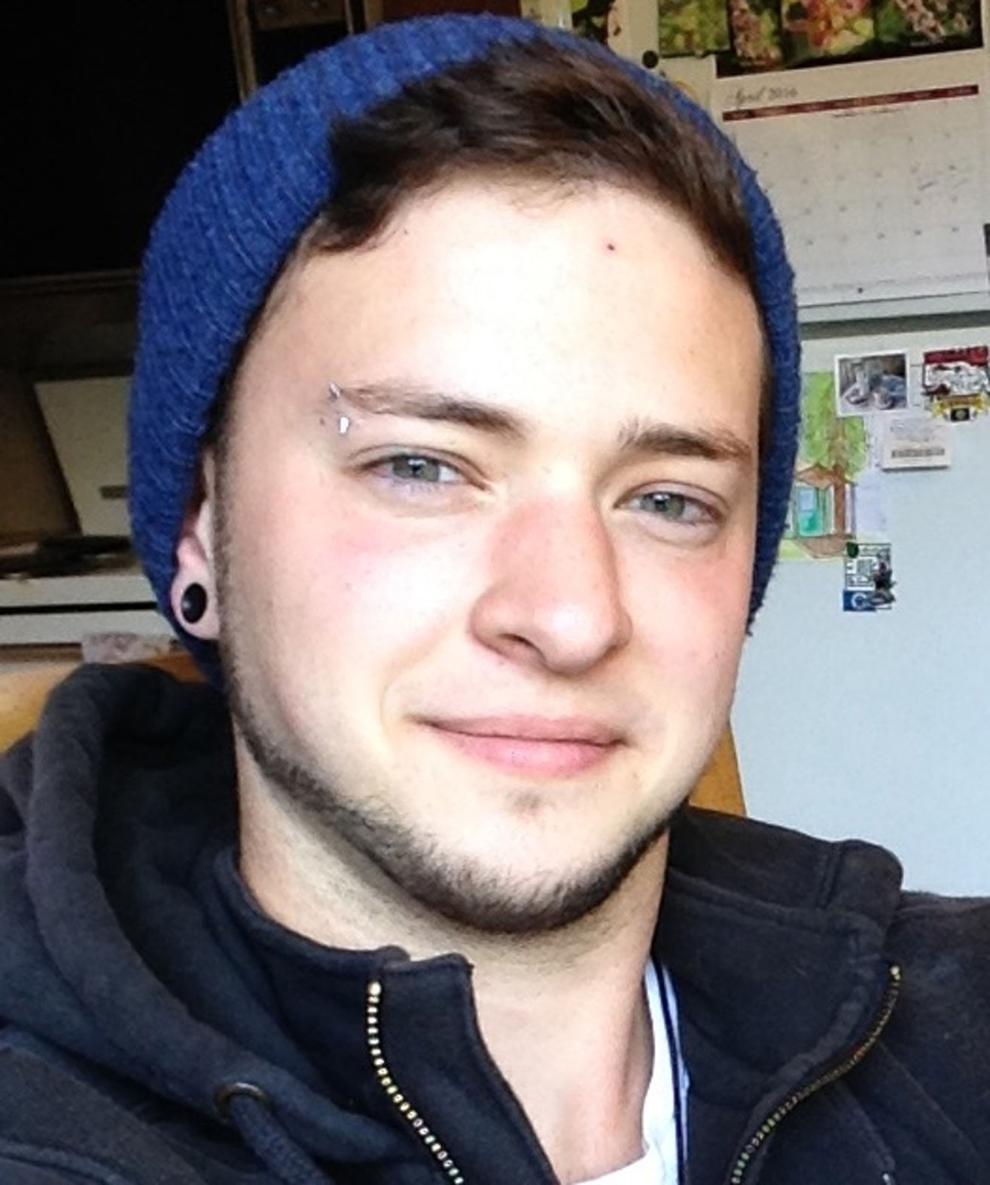 Six years ago, when Hunter-Pirtle was principal at Southeast, Thecla Schoenberger was one of the first students to go to school officials about being transgender. 
Like Alek, he confided in a teacher first, who encouraged him to go to administrators. He wasn't expecting their support but he got it.
"They were great. I was terrified," Thecla said. "I just expected it would be difficult. That's normally what the story is."
He also was asked to use the nurse's bathroom, and he did, although it was inconvenient and made him late to classes. Eventually, when he'd begun taking hormones, he started using the boys bathroom, but he didn't tell school officials.
The most important part of his experience at school, he said, was the support of administrators and the teacher in whom he confided. If there were ever problems with other students -- and there weren't many -- he knew they'd support him.
Already an extrovert, knowing someone had his back made him more open, more confident, he said.
Having their parents' support was also key for both Alek and Thecla, now 22 and a student at Oregon State University. Not everyone does, Alek said.
For some students whose parents don't support them, an after-school club called SOGI (Sexual Orientation Gender Identity Club) is the only place students can be themselves, he said.
"That's always a giant reality check for me, the fact that I'm not closeted, which is one of the biggest things I could have asked for, just because being closeted is so awful, it's just so bad."
Times are different now than they were six years ago, but Thecla and Alek both feel the weight of having to educate others.
Which is why Alek often finds himself heading to Benson's classroom after school, taking his spot in the soft blue chair next to her desk -- just a kid stopping in to say hi to his teacher.
"Some days I don't want to be the transgender kid at school," Alek said. "Some days I just want to be the kid at school."