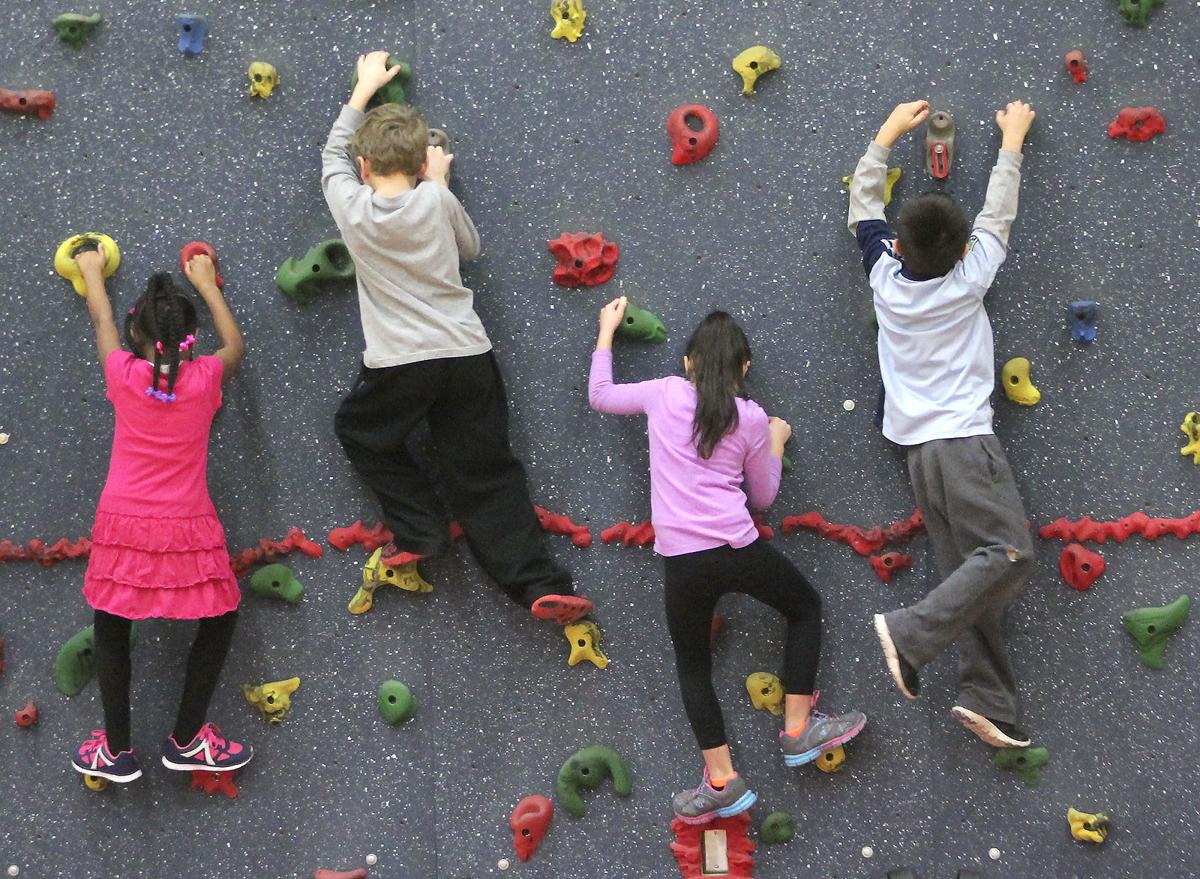 Fitness levels of Lincoln Public Schools students have dipped in the past two years, most significantly with Hispanic students, a trend a doctor who's tracked school fitness levels for years suspects could be related to fear caused by the immigration crackdown.
Bob Rauner, the newest member of the Lincoln Board of Education and president of Partnership for a Healthy Lincoln, said nationally, the rate of Hispanic people who are uninsured has increased significantly because of the immigration crackdown. And he thinks that's playing a part in the fitness numbers at LPS.
"I think fear is the reason, actually," he said after the Lincoln Board of Education meeting where officials summarized various measures of student wellness. "It's keeping (Hispanic families) from being at community events, from going out as much."
Partnership for a Healthy Lincoln has worked with LPS for years tracking fitness, obesity and student achievement rates.
The fitness rate of Hispanic students dipped from 73.3% two years ago to 67.4% last year. Fitness rates of other ethnic groups varied from 80% to 71.7% last year, and some increased, while others decreased over the two-year period.
Over the past two years, middle school fitness rates have dipped from 79.9% to 74.6%. Elementary school fitness rates stayed fairly steady between the 2016-17 school year and last year, and actually increased slightly from two years ago to 75.4%.
Rauner said he thinks, overall, the district has hit a statistical plateau. LPS made a number of changes to increase fitness levels, that happened and became the "new normal," so now the district has to find new ways to keep fitness levels going up, he said.
Matt Avey, the district's physical education curriculum specialist, said while he's watching the overall trend, it's more important to look at subgroups and at what individual schools are doing — and some, such as Park Middle School and West Lincoln Elementary, are making significant improvements.
At Park, he said, that's because of work being done by the P.E. teachers. At West Lincoln it's because it hired a second P.E. teacher, which allows students to spend more time in P.E.
Officials will try to figure out what's happening with the lower fitness rates for Hispanic students and find ways to address it, he said.
It's possible that at some schools P.E. teachers are focusing more on other areas of fitness,  such as building muscle endurance or flexibility, he said
Devices worn by students in P.E. that track exertion levels have helped students set individual fitness goals and allowed teachers to see how hard each student is working, said LPS Wellness Coordinator Michelle Welch. That's especially helpful for kids who may be less fit — and not run the fastest or jump the highest — but are working really hard, she said.
Teachers also can use the information to figure out what classes are most effective. All high schools and middle schools have the devices and 14 sets are shared by the elementary schools.
LPS teachers in other classes use a website that allows them to track activity or "brain breaks" they give students. Last year, teachers logged 6.6 million minutes of such breaks, which means for about 52 minutes each month students were taking a short — a few minutes each — activity break.
Fitness levels are just one measure of student wellness. LPS officials also consider nutrition, social and emotional health and physical health, said John Neal, assistant to the superintendent.
And many of those numbers are encouraging.
* The number of students eating breakfast at school has increased by more than 1,000 students in the past four years, to 8,052 students, or about 19%, Welch said.
Schools serve breakfast longer, and more of them have made special areas in the classroom where students can eat if they don't arrive early enough to eat in the cafeteria. At Lincoln High and Lefler Middle School, students can grab a breakfast at the door and eat in class, which has increased the number of students eating breakfast significantly at Lincoln High, said Nutrition Services Director Edith Zumwalt.
* The number of visits students make to the school nurse has decreased by 4% in recent years, by focusing on addressing the reasons some students found to go to the nurse's office. Schools also have first-aid kits in their rooms, so students don't need to make a trip to the nurse's office for a band-aid, Welch said.
* 98% of students have all their immunizations, which is higher than the national average.
The impact on students comes from all those areas and the collaboration between nurses, teachers, the nutrition department and psychologists who focus on social and emotional health, Welch said.
"It all just flows together so amazingly well at this point and it's all to the benefit of kids."
Be the first to know
Get local news delivered to your inbox!