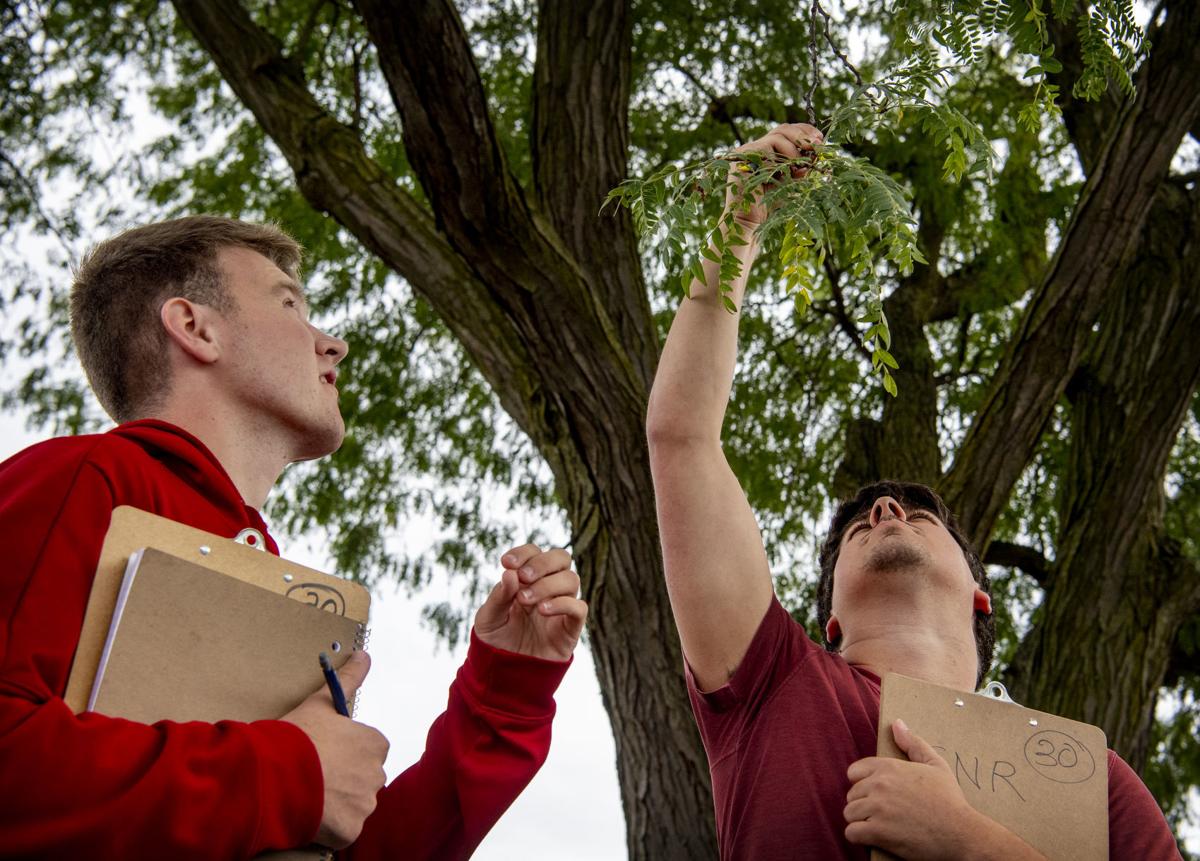 Editor's note: This is part of a regular series about the courses being taught at Nebraska's colleges and universities, as well as the instructors and students involved in them.
As far as dendrology classrooms go, it's tough to beat the University of Nebraska-Lincoln's East Campus.
There are nearly 150 different species of trees, shrubs and other woody plants -- some native to Nebraska, many transplanted from other areas -- spread across the campus.
Just outside Hardin Hall is an apple tree that flowers in the spring, while a pair of hawthorns with their red berries emerge from the foundation of an opposite corner. A short walk away stands a serviceberry, or juneberry tree.
All three are members of the Rosaceae family of trees that flower and produce fruit.
Then there are the Fabaceae family of trees, each with a variation of gray barks that produce pods or legumes, like the honey locust planted on an island in a parking lot, or the American yellowwood and eastern redbud towering over the center of campus.
By the end of the semester, students in Eric North's "Dendrology: The Study and Identification of Trees and Shrubs" will learn how to identify as many as 110 different species on East Campus.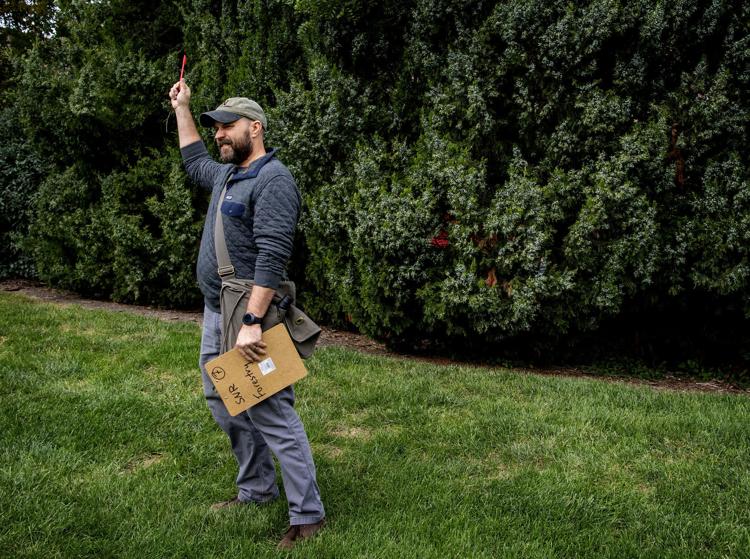 Combined with a weekly lecture where students learn how to identify trees not available at UNL, it can be a lot to learn.
But the class positions well with the students hailing from 10 different majors in the School of Natural Resources as they prepare for a variety of jobs after graduation.
"There are a number of jobs in landscaping, tree care, forestry and urban forestry," North said.
UNL has an urban forestry minor in place for students, and is expected to finalize a major later this year, North said.
While a traditional forester might need to be familiar with only 10 to 15 different species in their geographic area, urban foresters in cities like Lincoln may need to be able to identify 100 different species in parks, along trails and the public right of way.
It's a field that is expected to grow by 3% by 2028, which, according to the U.S. Bureau of Labor Statistics, is less than overall job growth in the country, but with a major caveat.
With the emerald ash borer spreading into Nebraska, causing millions in dollars in damage to trees across the state, North said graduates with a keen eye for identifying ash trees will be in high demand.
"It's going to take people who are highly qualified and knowledgeable to identify what kinds of trees they are looking at so they know which ones to treat and which ones not to treat," he said.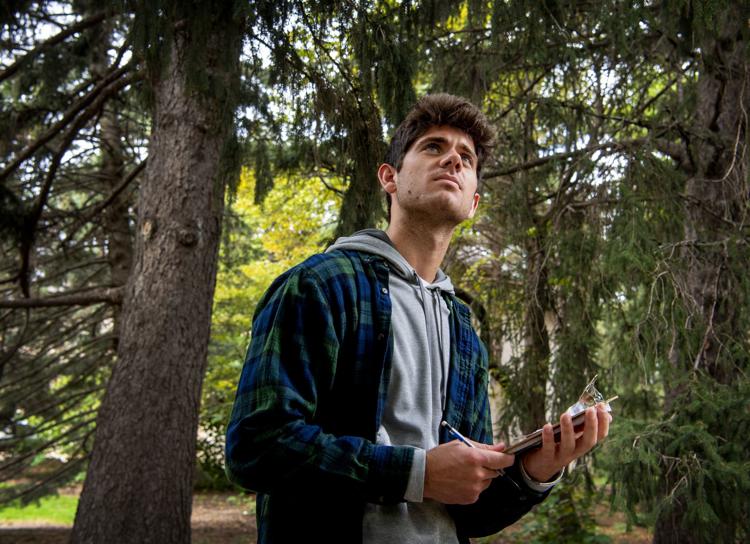 And experienced dendrologists will be sought out as cities like Lincoln seek to replace the removed ash trees with a diverse group of tree species.
Students in the class have other career goals, too.
Megan Timms, a senior fisheries and wildlife major from Adams, wants to work for the U.S. Fish and Wildlife Service, or for a game and parks department researching big game population management and how animals and humans interact.
"It will be important to know different species of trees and how the animal uses each tree," said Timms.
Jace Armstrong, a freshman from Papillion drawn to landscape architecture by the scale of the potential projects, has aspirations to work for state or national parks.
But for now, both Timms and Armstrong are focused on correctly identifying 10 species from the Rosaceae and Fabaceae families as part of a weekly quiz.
They and more than 20 other students -- half of the whole NRES 201 course -- follow North on a hike through campus. North points out the tree in question and students must identify the family, genus, species and common name correctly on an index card.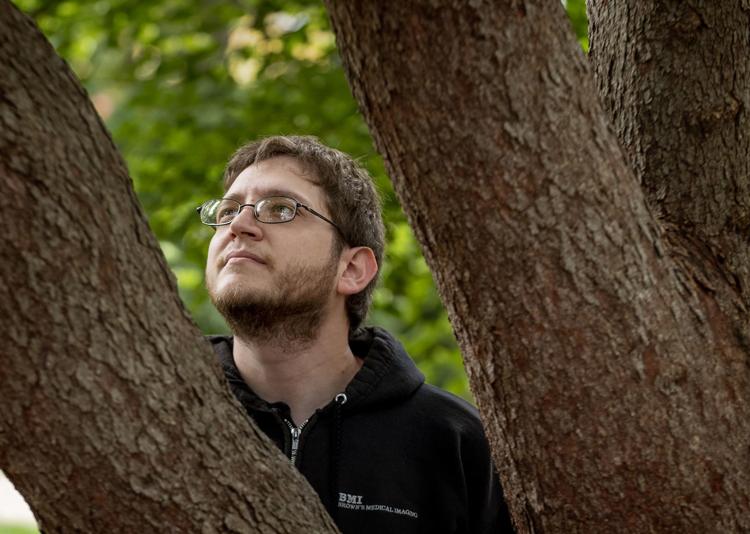 North, who began teaching dendrology before the advent of smartphones, "when people used to remember things like phone numbers and email addresses," said the class, in addition to teaching students the identifiable traits of trees, also forces students to improve their memorization and recall skills.
Timms and Armstrong provide a case study in two different approaches.
After a walk through campus to identify next week's quiz subjects, Timms said she makes flash cards. On one side she writes the common name, terminal bud, lateral bud, bark features and shape of the leaves, and on the other side writes the scientific name.
Armstrong frequently uses trees.unl.edu, an online catalog of each tree species on the campus with a breakdown and photo of the different features.
"I look at that to see if I can attach the tree to its name," he said. "Names are their own thing. Over the weekend, I'll get them all down, then I pair them with the tree."
The weekly outdoor labs and quizzes will continue even after the trees shed their leaves this fall, North said.
"Some trees, I've tried to convince them, are easier to identify without leaves," he said. "I don't think they believe me -- yet."
Be the first to know
Get local news delivered to your inbox!