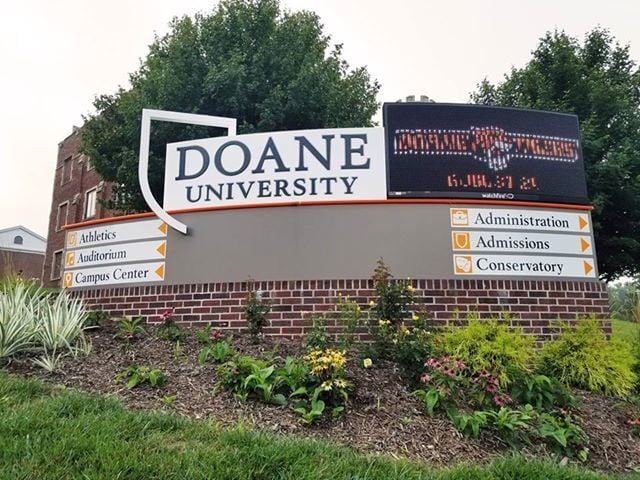 Doane University will honor its May graduates this weekend, months after commencement ceremonies were called off because of the coronavirus pandemic.
After postponing the May 9 ceremony, Doane will split its commencement into two ceremonies Sunday.
Both ceremonies — one for May graduates from Doane's Crete campus at 10 a.m. and another for nontraditional and graduate students at 1 p.m. — will take place at Al Papik Field.
Each graduate can have up to four family members as guests. Masks are required during the socially distanced event.
Doane expects about 45% of its May graduates will take part in the ceremony. The liberal arts college in Crete awarded degrees to 450 students in May.