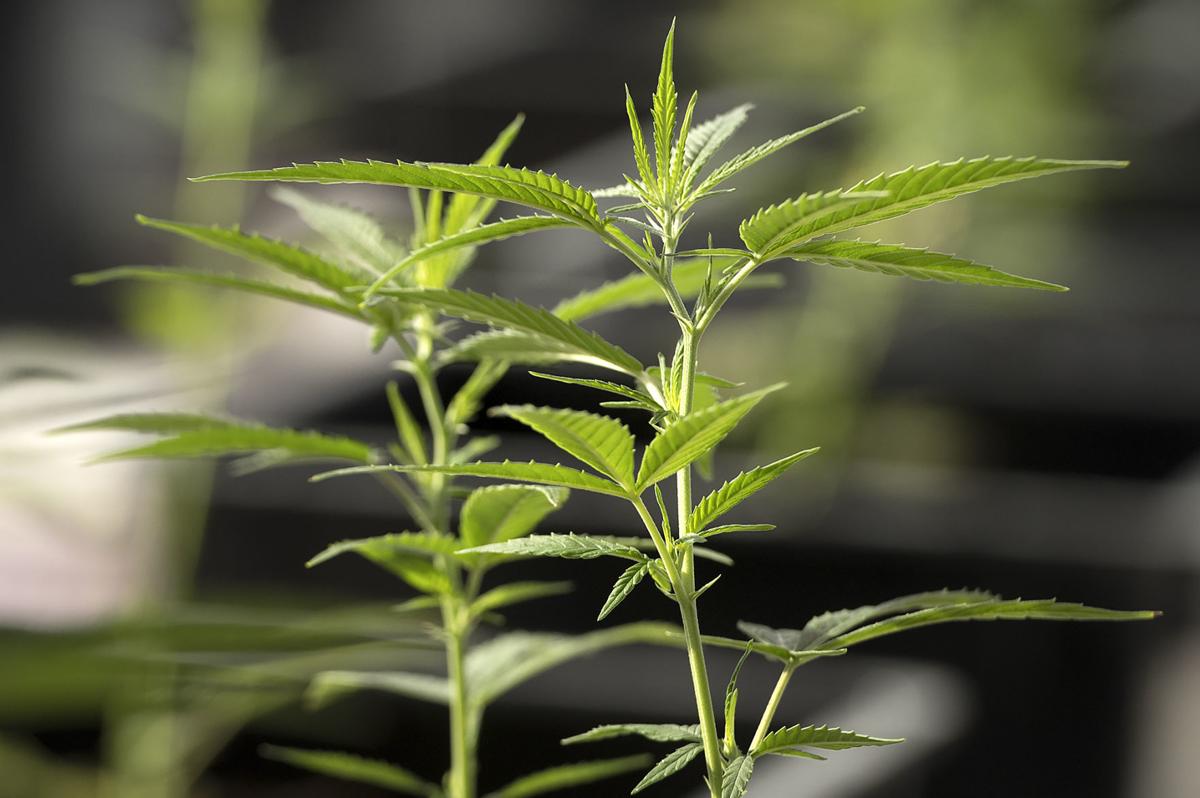 While only a handful of farmers were selected to grow hemp in Nebraska this year, the jobs on the periphery of the state's nascent hemp industry are already expanding.
In the near future, hemp companies will need trained biologists and chemists to develop new means to process the cannabis plants, as well as employees specializing in finance, marketing and administration.
Doane University is taking its first step to train the hemp industry's workforce through a series of three self-paced online courses it's calling "Cannabis Science and Industries: Seeds to Needs."
"We're at the brink of becoming a leader not only in academia but also in collaboration with industry, farmers and institutions interested in this research," said Andrea Holmes, a professor of chemistry who has been a driving force behind the new program.
Holmes "took a deep dive" into the cannabis industry during a sabbatical for the 2018-19 school year, working at a Colorado state-certified marijuana testing facility, where she learned about consumer products, production, testing and regulation of the marijuana industry.
She also co-founded Precision Plant Molecules, a company focused on the production and extraction of hemp plants with very little or no tetrahydrocannabinol, or THC, the psychoactive compound in cannabis plants such as marijuana, into products for pain management and other therapeutic uses.
The experience inspired Holmes to develop a course for Doane's curriculum. Administrators bought into the idea, signaling their willingness "to shape the future and bring in programs that are needed in this changing field of higher education," she said.
Doane's associate vice president for academic affairs, Andrea Butler, said creating a new program to support a growing hemp industry was "an incredible opportunity" after the 2018 Farm Bill authorized growing hemp and the Nebraska Legislature enacted new rules for farmers in the state.
"We are used to our faculty being entrepreneurial and innovative," said Butler, who is also the dean of Doane's School of Integrated Learning. "It just made sense that a university that has built its reputation on educating people that we would be a part of that and offer this education."
Holmes said the online courses will give students a comprehensive overview and in-depth understanding of topics such as seeds and genetics, tissue culture, hemp farming, harvesting, processing and refining, as well as regulations, compliance and the analytical methods for testing the efficacy of the plants.
Students in Doane's online cannabis science courses will also learn about the economic implications of the hemp industry and its place in the global market, as well as how they can find jobs in the cannabis industry, where the plant is used to make clothing, medications and other products.
At the end of the courses — the first is two weeks long and costs $149, the second is three weeks and costs $179, and the third is four weeks, costing $199 —  students will be able to note the Doane-signed certificate on their resumes as they seek jobs, Holmes said.
"Students with a credential like that will be knowledgeable in a lot of different areas," she said.
The class will be online only, at least to begin, but all the content will be owned by Doane. Holmes' organic chemistry students on the physical campus in Crete will have the option to take the course and receive the certificate this year, and Holmes said she hopes to expand the program into Doane's offerings in the future as it seeks to be a leader in the field.
There has been some push-back on creating a program dedicated to hemp at Doane, Holmes said, adding it's important for Nebraskans to realize the economic opportunities hemp provides.
"Hemp is not coming, hemp is here," she said. "I'm looking forward for Doane entering this exciting, fast-moving industry."
Be the first to know
Get local news delivered to your inbox!