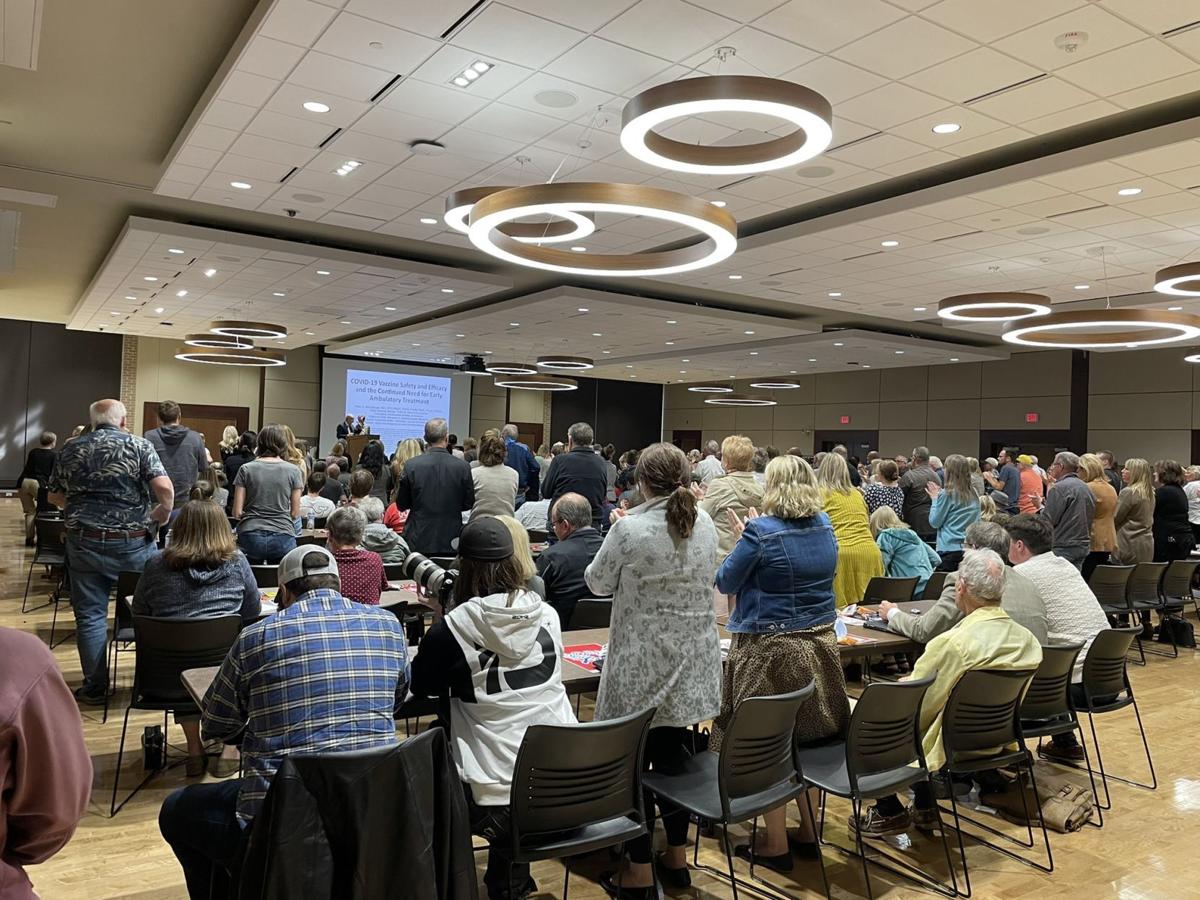 The University of Nebraska-Lincoln chapter of Turning Point USA held an event to spark conversations critical of the COVID-19 response at the East Campus Union on Wednesday.
The event drew about 200 people, most of whom were unmasked -- in defiance of both UNL and Lincoln-Lancaster County Health Department directives.
"I was thrilled with the turnout and so pleased with the attentiveness and attendance we had," said Kathleen Kauth, an organizer of the event.
A panel of three speakers took to the stage for nearly two hours to argue against masks and vaccines for religious exemptions. Among them was Dr. Peter McCullough, who has been a vocal opponent of mask mandates throughout the pandemic.
Other speakers included Stephen Petty of Engineering and Expert Services Inc., who criticized masks, and Martin A. Cannon of Thomas More Society, a proponent for looser religious exemptions to vaccination rules.
More broadly, the event focused primarily on ending mask mandates and fighting increasing COVID-19 vaccination requirements.
"Our freedom is at risk," McCullough said in his presentation.
The panel also answered questions from students, staff and community members that were submitted prior to the event.
"We really wanted to bring awareness that there are so many more ideas and views on this issue," Kauth said.
The event occurred just hours after the University of Nebraska at Kearney ended its mask mandate, effective 5 p.m. Friday.
This decision is based on the declining cases of COVID-19 in the state and on campus and increasing vaccination rates. As of Wednesday, there were six active COVID-19 cases on campus, and 68% of UNK students are vaccinated.