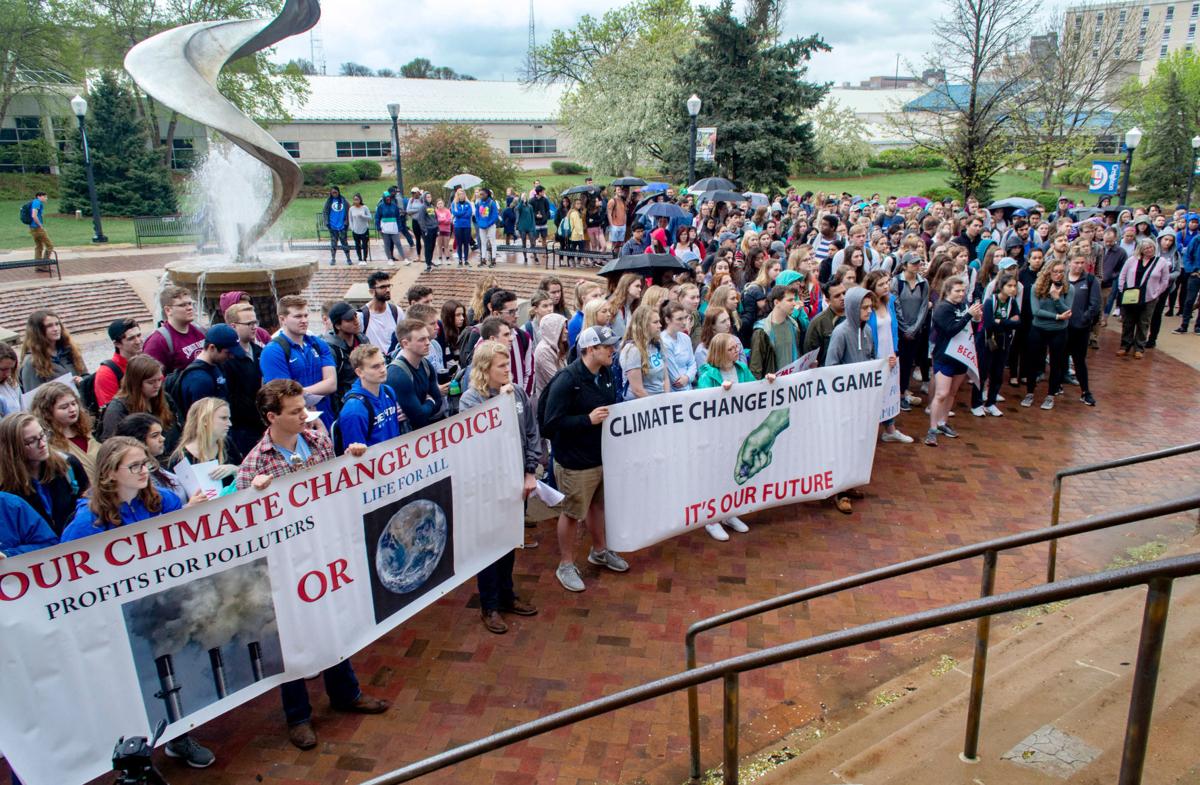 Following a pressure campaign by students that began in 2019, Creighton University said it will fully divest from fossil fuel companies over the next decade.
Creighton's Board of Trustees approved a change in its investment policy in September, aligning it with the Catholic university's Jesuit mission.
After initially balking at a call from students to divest, Creighton reversed course last February, announcing it would reduce its exposure to fossil fuel investments from 8.9% to 5.7% of its roughly $568 million portfolio.
Then in June, Creighton's Board of Trustees further reduced its investment in fossil fuel companies to 3.9% before approving a full divestment plan last September.
Creighton will withdraw ownership from public securities of fossil fuel companies within the next five years, and shed its public holdings over the next decade, while focusing investment efforts in renewable energy and energy efficiency.
"This modified policy signifies our strong commitment to sustainable investing — and sustainability in general across the university," President Daniel Hendrickson said. "And, according to our investment advisers, it can be accomplished without a negative impact on the strength and overall performance of our endowment."
The decision was announced in a Dec. 31 email to students, who celebrated the move as going beyond the target initially sought.
An 11-page referendum supported by 86% of students in the fall of 2019 argued Creighton should freeze new investments in fossil fuels and should divest 2% of its holdings in the top 200 highest carbon-emitting companies.
"The decision and the plan they've committed to is actually better than what we wrote in the student legislation and voted on," said Emily Burke, a senior sociology and justice and society double major from Milwaukee.
"We strategically set the bar low, and they exceeded it on their own, which is encouraging," she added.
Students hope to leverage the win into further action on climate issues on campus, Burke said, including a commitment to become carbon-neutral by 2050, and implementing a climate education requirement for all students.
Burke, who is president of GreenJays, a student sustainability group, said action has "revitalized" student activism in these areas, despite the coronavirus pandemic forcing many on-campus events to be canceled last fall.
"Creighton has made the decision to be on the right side of history," she said.
With its new policy, Creighton becomes the largest university in Nebraska to announce its intention to divest. Doane University in Crete previously announced its plans to shed all fossil fuel investments by 2030.
University of Nebraska President Ted Carter said the state's largest postsecondary institution will begin to look for opportunities to divest, while also offering more transparency about its investments.