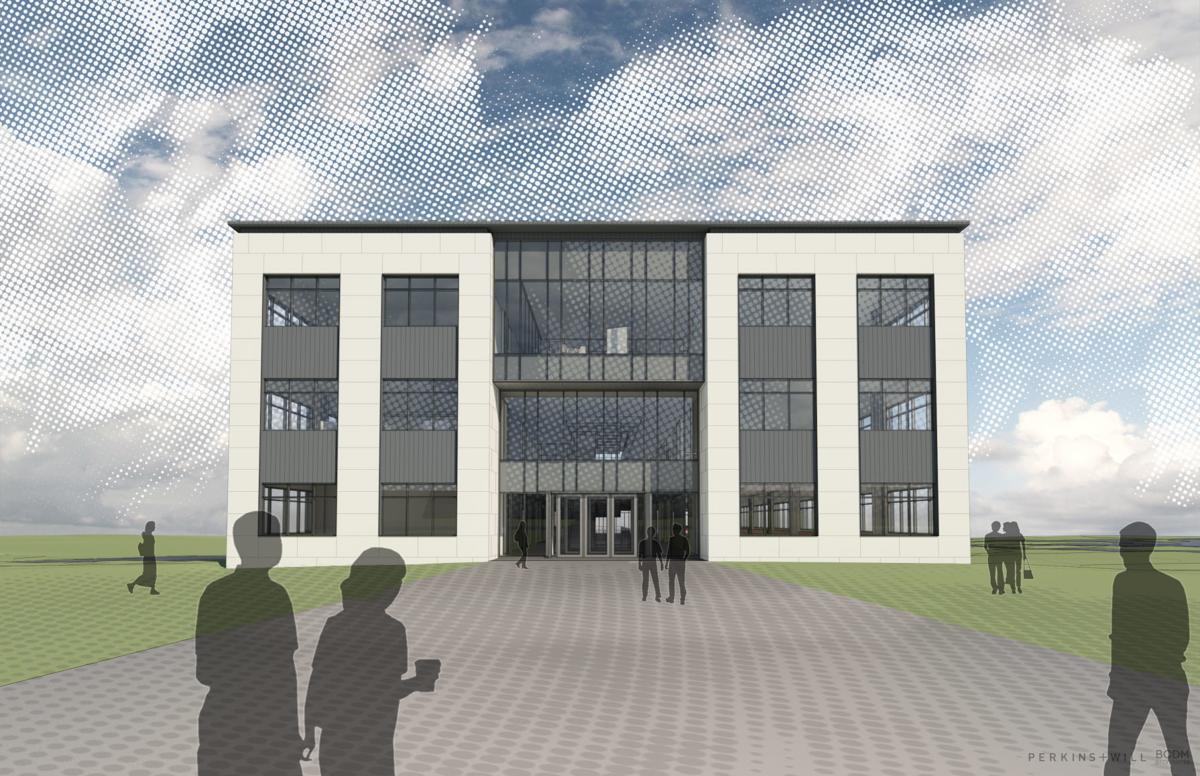 While the way Southeast Community College has taught aspiring health care professionals has changed dramatically over the last few decades, the learning spaces it uses have not.
The classrooms and labs where future nurses, respiratory therapists and surgical technicians learn have been largely the same since the 1970s, even as education has become more reliant upon technology.
SCC is hoping to breathe new life into its 16 health science programs with a $22.6 million building in the early construction stage at its east Lincoln campus.
It will be the first new standalone building erected on the campus near 84th and O streets, said SCC President Paul Illich, and one of three projects planned for the college's three campuses.
Originally part of a $369 million bond issue defeated by voters in 2016, the health science complex in Lincoln, a classroom building in Beatrice and a diesel technology building in Milford will be built within the college's existing tax levy authority, Illich added.
"With the bond not passing, we're starting with a much smaller set of projects," he said. "We're still going to be able to do some significant things. The needs haven't changed at all."
When the new Lincoln building opens in late 2020 or early 2021, SCC will be able to bolster the nearly 800 health sciences students it has enrolled, said Jill Sand, dean of the college's health sciences division.
Even though SCC graduates about 300 students with associate's degrees or certificates in health fields each year, a backlog of students waiting to get into those programs has persisted, Sand said.
"Lab sizes are probably one of the biggest drivers preventing us from maximizing our enrollment," Sand said.
The future building will be stocked with new technology and resources, allowing for students at SCC's campuses or its six learning centers dotting its 15-county service area to pursue distance education opportunities.
It's also being designed to foster interdisciplinary learning, imitating the type of setting graduates will find themselves in when they land their first job.
SCC will also follow a trend in other health science education facilities by significantly incorporating simulation.
Sand said expanding the college's cohorts will help in meeting Nebraskans' health care needs, both in the near future as well as the long term.
A majority of SCC's graduates in fields like radiology, polysomnography and medical lab technology -- 96 percent -- stay in Nebraska, she said.
Illich said growth in SCC's high-demand programs also stands to bolster the state's economy.
According to online job postings collected by the Nebraska Department of Labor, there were more than 6,100 openings for health care practitioners and technical occupations in November 2018.
The average wage of those job postings was $59,188.
Sand said SCC will use its "future-focused" building to keep up with the evolving needs of Nebraska's health care workforce.
"There are professions in health care that haven't even been created yet that will be 10 to 15 years from now," Sand said. "We want to provide qualified and high-quality workers to fill those roles."