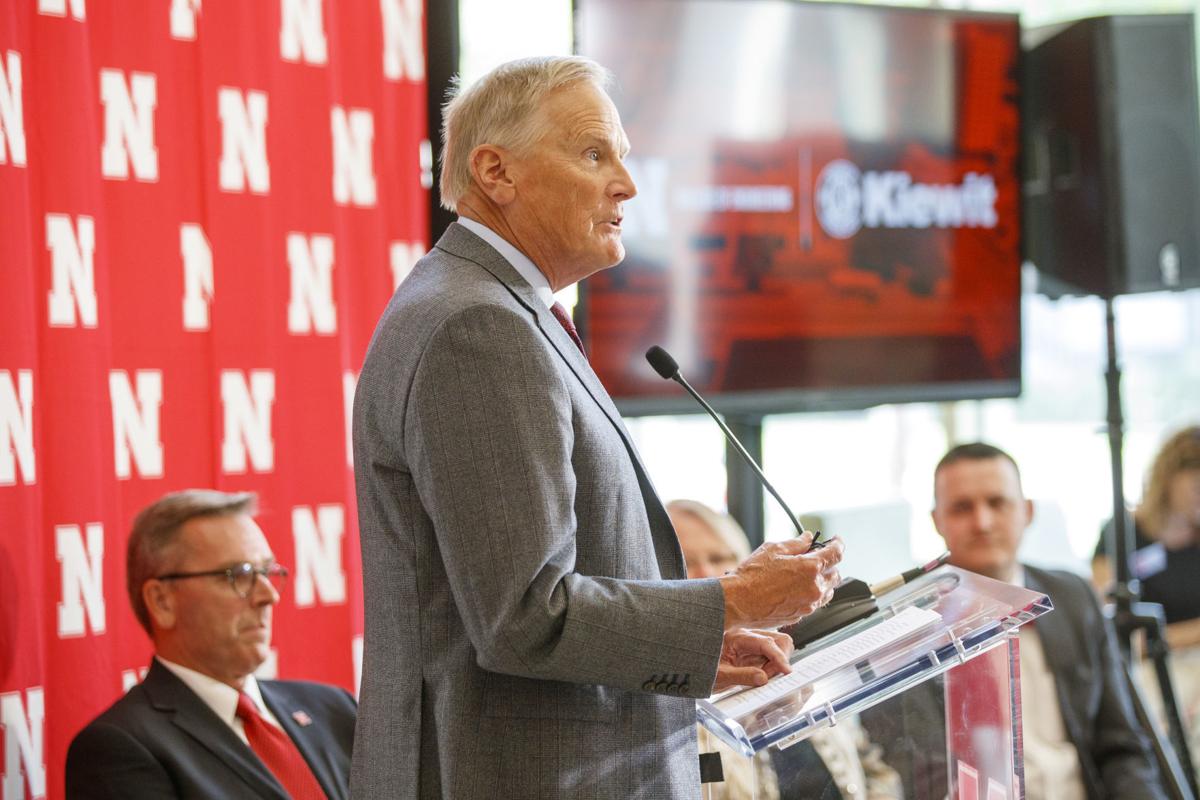 Later this fall, the University of Nebraska-Lincoln will begin tearing down the Link, a space connecting Nebraska Hall and the Scott Engineering Center, to make way for $75 million in improvements to College of Engineering facilities.
Monday, UNL announced a $20 million gift from Kiewit Corp. and a new parcel of land donated by Jim and Mary Abel that will prime construction of an $85 million building at the northeast corner of 17th and Vine streets by 2023.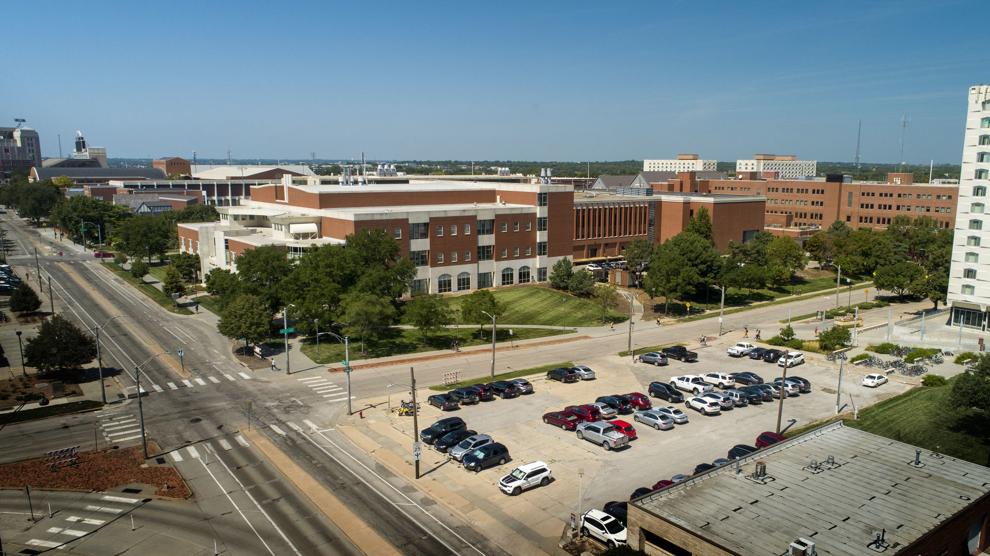 Kiewit Hall, as the new building will be called, will help transform UNL's College of Engineering to better compete with other engineering programs in the region and across the Big Ten Conference, university leaders said.
It will also be key in boosting enrollment in the college from roughly 3,200 this year to 5,000 within the next decade, said Dean Lance Pérez, aiding UNL in meeting an estimated 15,000 engineering job openings by 2026.
When UNL announced plans in 2012 for a new College of Business building — what became the privately-funded $84 million Hawks Hall — Pérez said enrollment growth at that college immediately jumped double digits.
The announcement of nearly $150 million in upgrades and new facilities, and the prioritization of engineering education will help drive recruitment over the next few years, Pérez added.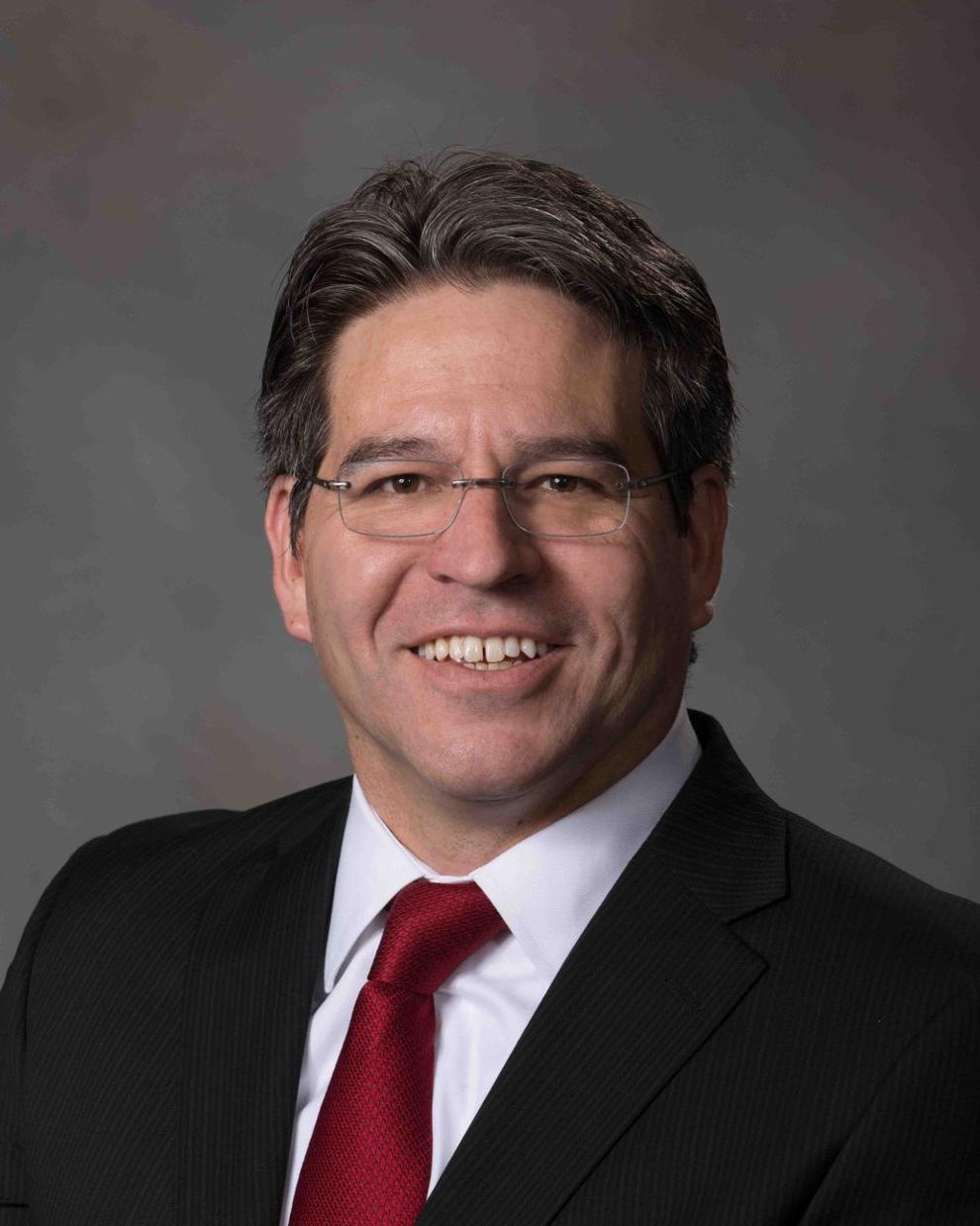 "Kiewit Hall's focus on education and engagement will enable us to meet the engineering and construction workforce's needs and stimulate broader economic development within the state of Nebraska," he said.
Bruce Grewcock, chairman and CEO of the Omaha-based construction and design engineering firm, said the need for more engineers is real and dire. Kiewit alone will hire 1,000 engineers this year in the U.S. and Canada.
The $20 million gift, while it will go to a brick-and-mortar facility, is designed to be a seed investment in the education and training of future engineers that will be hired by Kiewit and other companies in Nebraska and beyond, Grewcock said.
"The facilities here are kind of old and tired," he said. "I think having a modern facility and new classrooms for the student experience will help grow enrollment. It's a little bit of a 'Field of Dreams.'"
With the announcement of the phase 2 plan Monday, UNL has committed more than $150 million into improving and expanding its engineering facilities in the last two years.
In August 2018, the NU Board of Regents approved the phase 1 plans to tear down the Link, a 37,000-square-foot facility opened in 1984, and build a new 91,000-square-foot facility in its place, as well as renovate spaces in both connecting buildings.
That project will be paid for through $70 million in state and university funds, as well as just more than $5 million in private donations.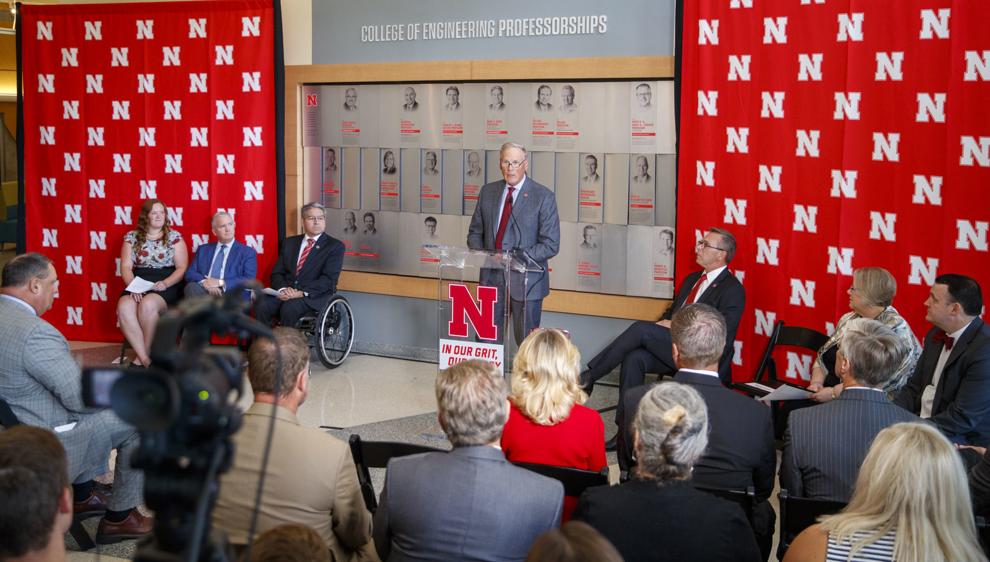 The $85 million needed to complete Kiewit Hall is expected to be raised within the year, UNL Chancellor Ronnie Green said. Other major donors to the project named Monday include Robert and Joell Brightfelt, Hausmann Construction, Rick and Carol McNeel, Dan and Angie Muhleisen, Olsson, Union Pacific Foundation, and Don Voelte and Nancy Keegan.
The next phase of improvements would target the College of Engineering's facilities at the Peter Kiewit Institute on the University of Nebraska at Omaha campus, officials said.
Pérez said in addition to the UNL campus, the College of Engineering's ambitious goals for growth and transformation have gained the support of the NU regents, system administrators and other campus chancellors, who recognize its potential for meeting the state's workforce needs.
"This represents a great example of the power of 'One Nebraska,'" Pérez said. "And I know this broad partnership is the envy of colleges of engineering in the Big Ten and across the country."
The new Kiewit Hall would be built on the site of a former campus gas station and convenience store, across the street from the College of Engineering complex of Othmer Hall, the Scott Engineering Center and Nebraska Hall.
Construction to upgrade those buildings and replace the Link is to be completed in 2022.
Delaney Bachman, a senior chemical engineering and Spanish major from Fargo, North Dakota, said she came to Lincoln because of UNL's engineering offerings "and because it felt like it would be home."
"Many engineering students, including myself, spend countless hours in these buildings, sometimes until the wee hours of the night on group projects and assignments," Bachman said. "I'm sure the new facilities will offer an even greater sense of family and community for engineering."
Keeping future graduates such as Bachman in the state requires an investment in new engineering research labs and classrooms, which would draw high-quality faculty to the college, and with them, more research funding, Pérez said.
"What we're trying to do in the long run is build the College of Engineering this state needs and deserves."