When Morrill High School coach April Ott broke the news to Katrina Kohel that she was the only one left on the cheer squad, she promised her that even if she couldn't compete at the state championships, they could still enjoy the whole experience.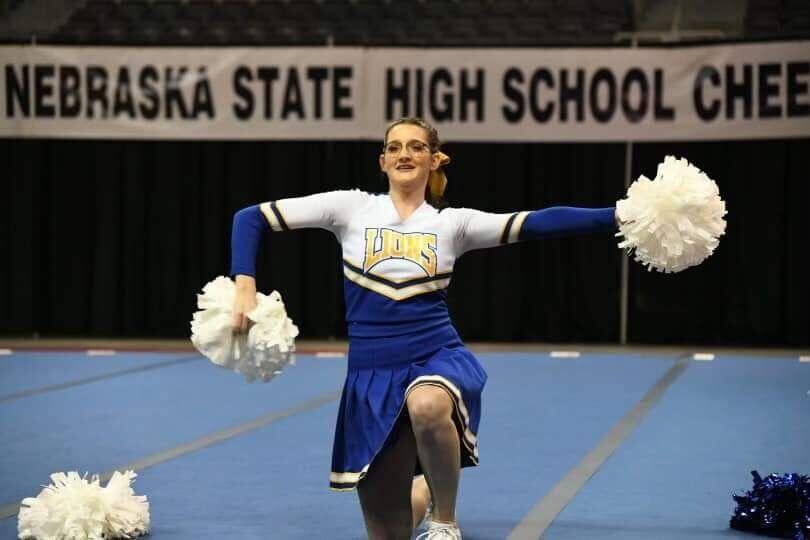 But Kohel, the lone senior on what had been a squad of four, had other ideas. After talking it over with her mom, Della, she decided she had nothing to lose.
"I want to go to state, and I will cheer by myself," she told her coach.
One-and-a-half weeks before state, after three freshmen quit for personal reasons, Ott and Kohel reworked the Lions' routine into a one-girl show.
Then Kohel stood in the Heartland Events Center all by herself on Feb. 17 and performed solo in the Game Day Class D competition.
That's when something remarkable happened.
Kohel had expected to have a few fans during her routine — her grandparents represented the family while everyone else traveled to Omaha to watch her twin brother, Daniel, compete in the state wrestling tournament.
Instead, her section was full of competitors and fans from other teams. In fact, the whole arena became part of Team Kohel.
"I probably had the loudest crowd involvement there," Kohel said. "Everybody was cheering with me, and it was an amazing feeling."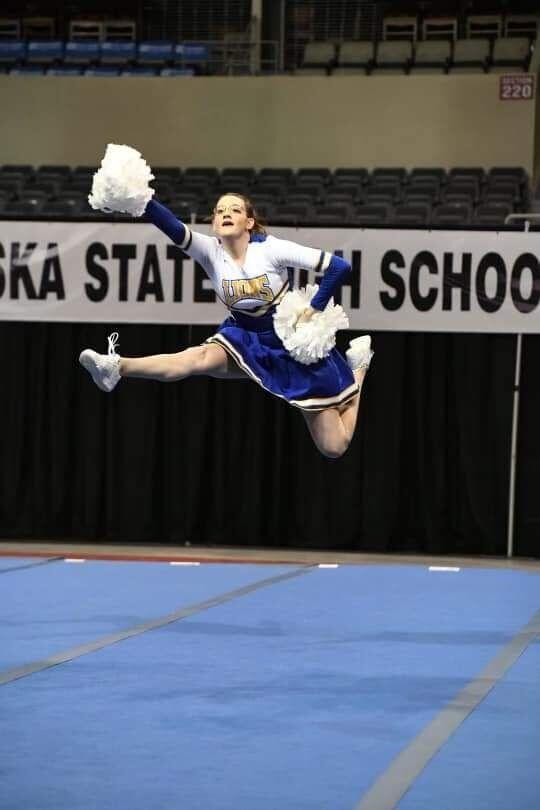 Darin Boysen, executive director of the Nebraska Coaches Association, said it was the first time that a cheerleader had competed by herself at state. The rest of the 115 teams in the cheer competition varied in size from four to 20 or more.
Judges weren't able to give her the same scoring opportunities as a complete team would have had, but he said they wanted to give her the chance she so desperately wanted.
"I'm glad she was able to finish her season," he said. "What was very encouraging — as the word spread — was a lot of teams got behind her and supported her from the sidelines. So I think that was really special."
Kohel said she'd been getting texts before state from other teams in western Nebraska, telling her how cool they thought her decision was to compete alone. But when she got to Grand Island, she found the whole solo experience nerve-wracking.
Her mind went blank as she started competing, she said, and she had to rely on muscle memory to carry her through her routine. Somehow, the cheers of the crowd helped calm her down.
"They are going to support me and cheer me on," she remembers thinking. "Even if I mess this whole thing up, I will be OK. I'm doing this by myself and no matter what, it's going to be OK."
Kohel ended up eighth out of the 12 squads in her division. It was the highest the Lions had placed in the past three years.
Ott said it was an amazing and wonderful experience. Kohel, usually more a follower than a leader, had stepped up this year and taught the newcomers the ropes. She was a good teammate and a positive role model.
"She's in there 100%," Ott said. "You never hear any complaints or excuses."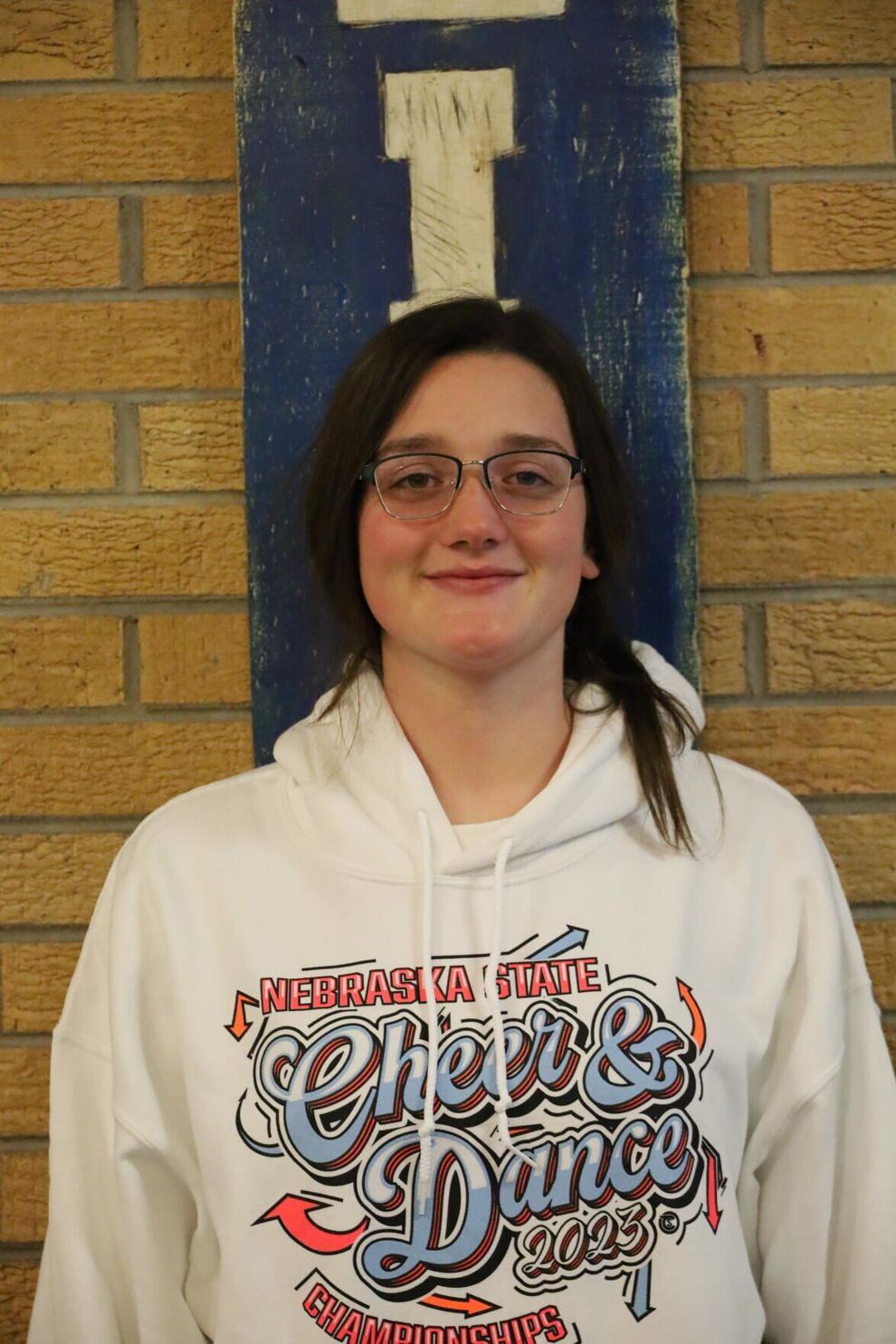 Track and field is next for Kohel, who competes in the high jump and 400 meters. She also played volleyball and basketball. Next year, she'll go to the University of Nebraska at Kearney to study nursing. She then plans to join the U.S. Air Force.
Instead of a disappointing ending to her lifelong cheerleading dreams, Kohel said she has a memory she'll cherish forever.
"I feel really proud of myself for knowing I can do it and not giving up," she said. "Just getting it done."