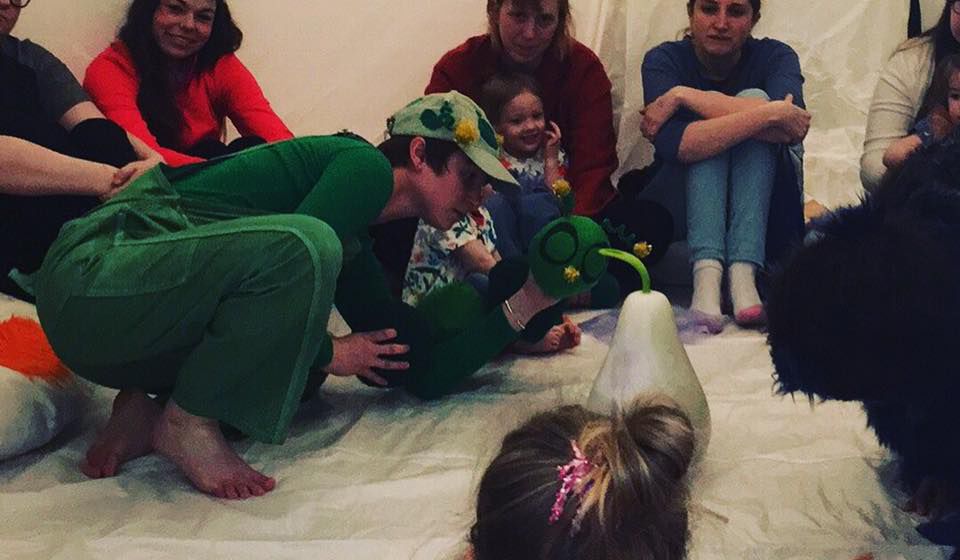 Think a 2-year-old can't enjoy a play?
Kerfuffle, an Omaha-based theater program, spent last week entertaining 2- to 5-year-olds at Belmont Elementary and Educare, the preschool attached to the north Lincoln grade school that partners with the Buffett Foundation, Lincoln Public Schools and the University of Nebraska-Lincoln.
The company, in partnership with the Lied Center for Performing Arts, presented "The Caterpillar's Footprint," a play specifically designed for children ages 2-5.
They spent the week entertaining the students and the weekend entertaining any other pint-sized theater enthusiasts who showed up.
You have free articles remaining.
Erin Poor, education and community engagement director for the Lied, said she met Kerfuffle artistic director Ashley Laverty by chance at an Omaha concert, learned what she did and thought it would be a perfect fit for the Lied's part in the early childhood education portion of Lincoln's community initiative Prosper Lincoln.
Michelle Suarez, who heads up Prosper Lincoln's early childhood education work, told Poor that was the sort of high-quality early childhood experiences they wanted to promote.
A Lincoln Community Foundation grant paid for a weeklong residency at Educare. In addition to the performances, teaching artists visited kindergarten and preschool classrooms during the week.
The play is interactive — actors playing Bird and Bear lead children into the Fantasy Forest, where they can catch bubbles, play on a drum, smell flowers.
From there, the kids and their parents go into a yurt dome (provided by Kerfuffle) where they can sit on mushroom pillows and play with the characters in the play — Bird, Bear, Caterpillar, Fox and Dinosaur — and help Caterpillar turn into a butterfly.
At the end, artists from the Lux Center for the Arts helped students create their own art in the spirit of the play.
"Everyone could make their own bug out of air-dry clay, pipe cleaners and beads," Poor said. "Then kids took them home."