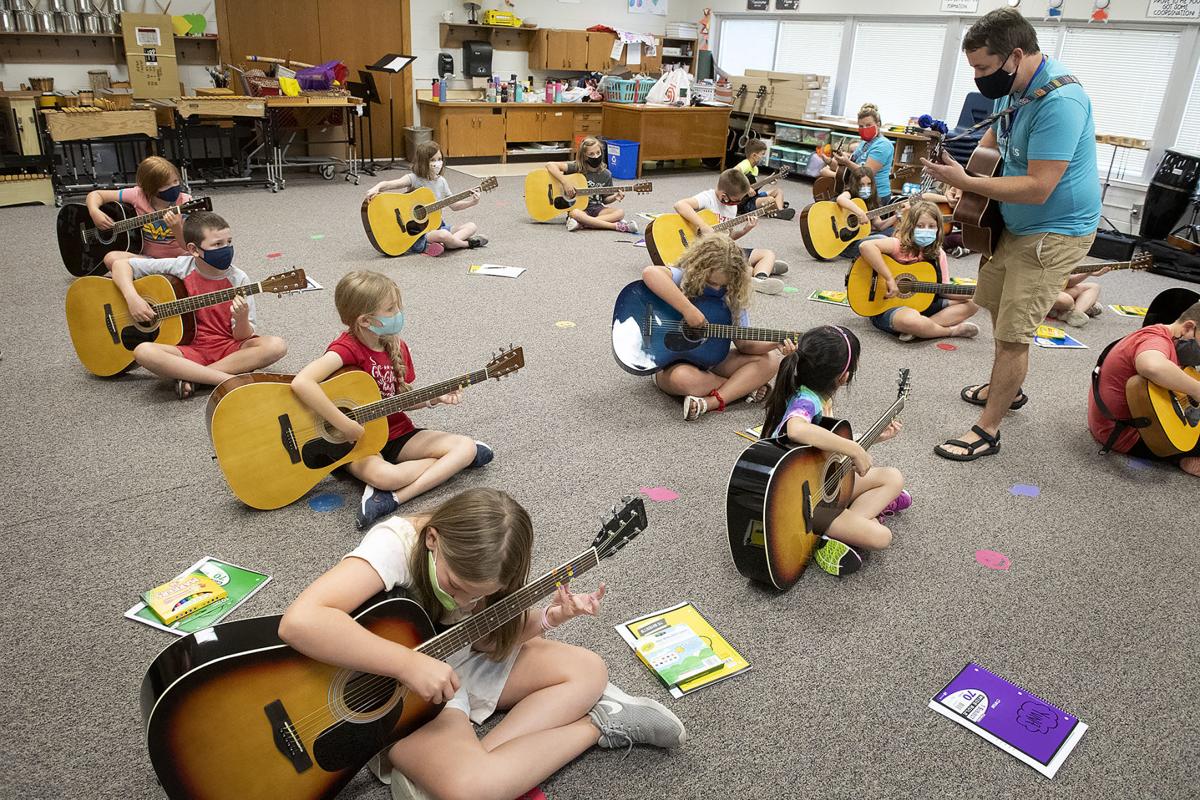 From robots and cooking to "Harry Potter" and "Frozen," Bright Lights Lincoln has been on a decades-long mission to offer educational summer camps for every kid's interest.
For five weeks each summer, the nonprofit organization offers morning and afternoon camp sessions for Lincoln students between kindergarten and eighth grade.
During this year's camps, which wrapped up on Friday, 1,500 campers took part in over a hundred different camps.
Each week, the organization's schedule was filled with camps focused on topics such as music, art, food, science and technology. Each camp is designed to engage students in learning through a topic they're interested in, executive director Lori Paulsen said.
"I had a student come up to me the other day and he said, 'I think I did a lot of learning, but it was disguised as fun,'' she said.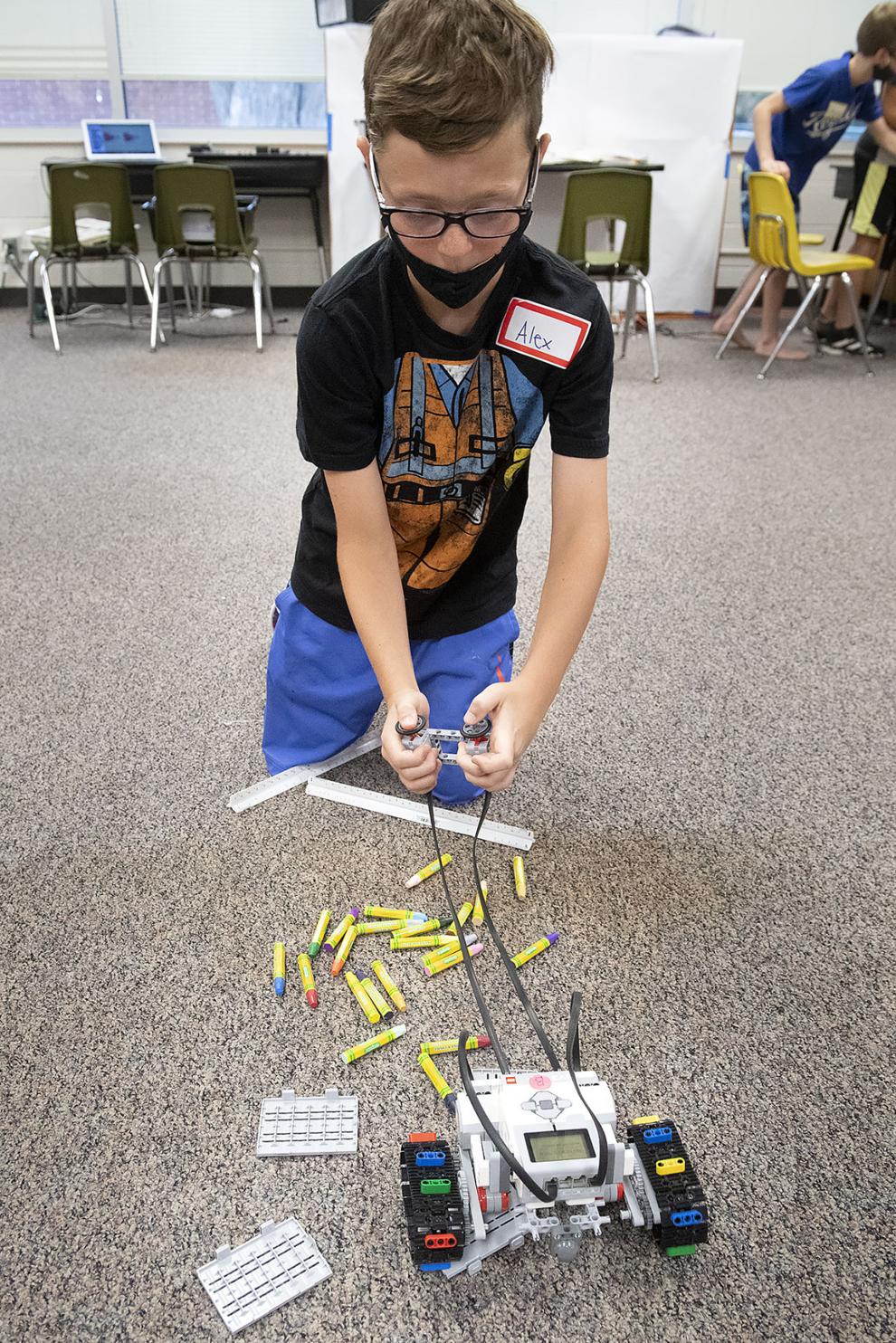 On the Thursday of the last week of camp, one student steered his robot over an obstacle course of crayons and rulers in Adam Janda's Lego Mindstorms robotics camp.
In Megan Pelatz's edible science camp down the hall, students counted how many smarties they could add to their aluminum foil boats before they sank, some managing to fit in more than 300.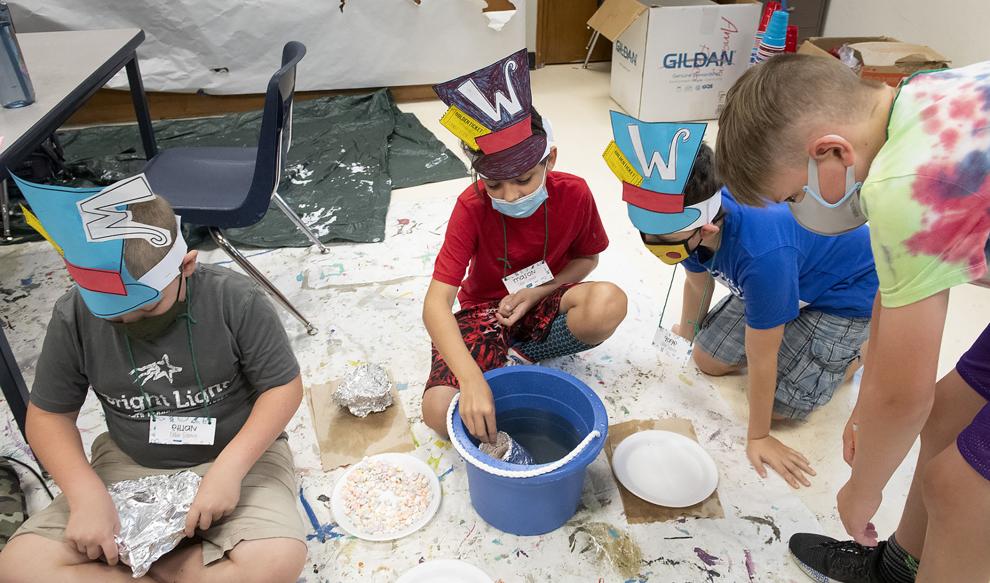 In Justin and Jenna Brookens' Groovin' with the Guitar camp, second through fourth graders practiced basic chords on the guitar, while in Sheila Ziems' timely Go for the Gold camp, students replicated different Olympic countries' flags out of tissue paper.
Last year, Bright Lights didn't hold any in-person camps due to the pandemic, but did offer free online sessions for campers to join in from home, Paulsen said. Online camp didn't offer the same interactive experience, she said, which meant coming back this year was even more exciting.
"We have been thrilled," she said. "Campers were really ready, families were ready, we were so excited and it's been a really great five weeks of camp."
As kids' interests change, so do the Bright Lights camps, Paulsen said.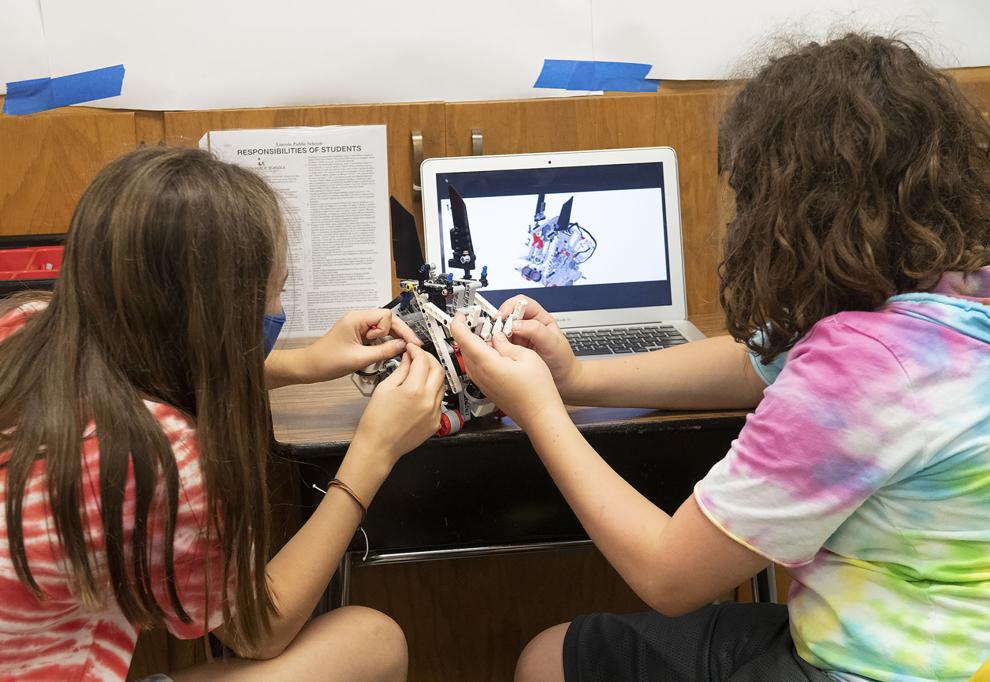 The Harry Potter-themed Hogwarts camp has been a hit for a while, Paulsen said, and so has a cupcake decorating camp corresponding with the popular Cupcake Wars series. High-tech camp options have also been on the rise in recent years, she said, with Lego robotics camps and coding camps for students as young as kindergarten. Other popular newer option include an "Aim for the Target" camp focused on target sports such as archery, a graphic novel camp and a Laura Ingalls Wilder camp.
"They evolve based on the tastes and interests of our students, and also kind of try and take advantage of what's popular and interesting in modern culture," she said.
Many of the camp's teachers are full-time teachers in Lincoln or other area districts, who design each camp's curriculum tailored to the specific age group, Paulsen said.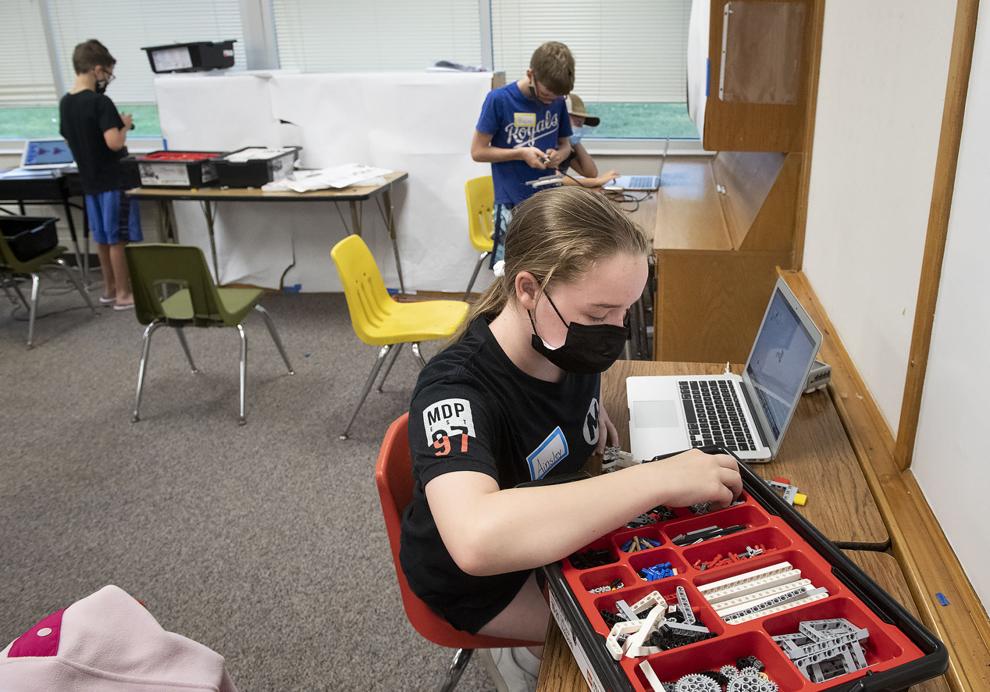 "The teachers as well are really passionate about the curriculum," she said. "And because of that, it doesn't feel like school, because it's not meant to. It's really meant to hopefully spark some excitement about learning a specific topic with our campers."
Bright Lights also focuses on integrating STEAM: science, technology, engineering, art and math in its camps, Paulsen said. The camps also help kids keep learning over the summer, she said.
"We really want to avoid that kind of summer loss of information that kids can sometimes have," she said. "But most importantly, if we can spark an excitement for a topic, that will oftentimes carry them over into really getting excited about school during the school year."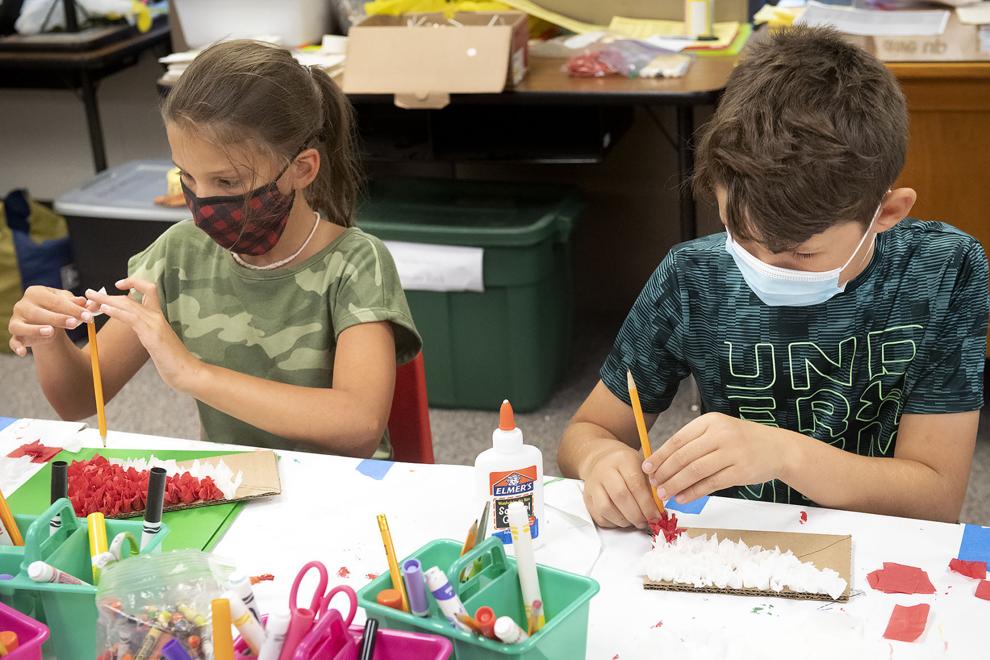 It's also important to Bright Lights that students are having fun and getting to interact with other students their age, especially after a year when a lot of kids were stuck at home, Paulsen said.
"A lot of them haven't had to flex those social skills muscles, and this gave them a chance to kind of get back into that," she said. "Hopefully that will help them transition into a great school year come August."
For each camp session, families pay a rate that covers about 54% of the program's actual cost, thanks to sponsors who help Bright Lights cover the rest, Paulsen said. The organization also offers scholarships as well as pricing options for families who want to contribute more to help keep the program running.
"We are so fortunate, this last year, that lots of local businesses and foundations and individuals have supported us," she said. "We would not have made it through the year without them."
Though camp has wrapped up for the summer, Bright Lights will be back with a movie night fundraiser on July 23 at the Lincoln Airport with a showing of "The Wizard of Oz," Paulsen said.
In January, the camps for the upcoming summer will be announced on the Bright Lights website and registration will open in late February.
"We take input from students and families very seriously," Paulsen said. "There are no two years where we offer exactly the same camps."