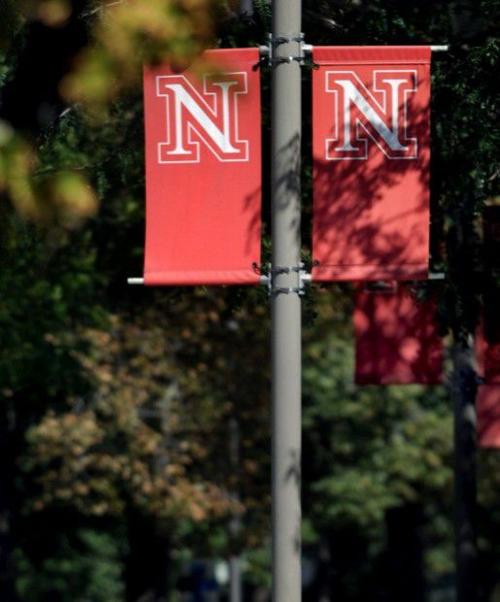 The University of Nebraska-Lincoln, after 102 years' membership in the Association of American Universities, has been given the boot by the association of 63 top research universities.
The AAU members voted this month to end UNL's membership based on its inability to meet certain requirements, Chancellor Harvey Perlman said in an email to faculty and staff Friday.
"I think it's unfortunate after 102 years of membership that our membership is discontinued," said University of Nebraska President James B. Milliken.
Perlman said he was notified Tuesday that a two-thirds majority of the group's members had voted to end UNL's membership. The AAU's other members began voting on UNL's membership on April 11, he said.
"We have known we were at risk of this for 10 years and successfully fought off a similar threat in 2000," he said. "I had hoped our extraordinary accomplishments and steep trajectory would have made us less vulnerable, but the AAU's approach to the review made this result inevitable."
Perlman said this marks the first time in the AAU's 111-year history that it has ended an institution's membership, although the organization has succeeded in encouraging some members to withdraw. He said there is no way for UNL to appeal the AAU's decision.
UNL has been listed at the bottom of the organization's members for more than a decade, based on criteria that rank all research universities, Perlman said. Rank is based on research expenditures, the number of faculty belonging to the National Academies of sciences and engineering and the Institute of Medicine, specified faculty awards and citations.
Membership criteria are weighted based on the number of tenure-track faculty. Based on that measurement, a number of non-AAU institutions ranked higher than 15 AAU institutions, including UNL, Perlman said.
He said the AAU's four criteria were unfair disadvantages for UNL because the NU system is organized with separate flagship (UNL) and medical campuses (the University of Nebraska Medical Center). Most AAU institutions have medical schools, which tend to get large amounts of research dollars, Perlman said.
"With UNMC's research included, we would have had research expenditures above many other AAU institutions," he said.
A study conducted last year by The Chronicle of Higher Education showed Nebraska's system as a whole outpaces those of at least 11 AAU members.
Another disadvantage UNL faced, Perlman said, was the AAU policy of not allowing member universities to include research funded by the U.S. Department of Agriculture, a major source of funding for UNL. However, the association does count agricultural faculty when weighting rankings, Perlman said.
"Because of our strong commitment as a land-grant institution to serving the state of Nebraska, we are seriously disadvantaged within the AAU ranking system," Perlman said in his email.
He said AAU membership policies also provide consideration for an institution's trajectory, something Perlman believed should have convinced the group's members to allow UNL to remain. Among AAU institutions, UNL has the seventh-largest percentage growth in research expenditures in the past decade, he said. In addition, the university is a leader and partner in research with all of the highest-ranked AAU institutions, he said.
In an interview Friday, Perlman said he didn't think the AAU's decision would affect the university's efforts to attract research dollars or top faculty. He said it also likely wouldn't affect UNL's entry into the Big Ten Conference, a transition that officially takes place July 1.
However, Perlman acknowledged that the university's membership in the AAU was likely a factor in the Big Ten's decision to invite UNL to join last year.
"I would assume it might have been (a factor) just because they're all AAU institutions," he said.
The Big Ten is the only Division I conference that has all of its members affiliated with the AAU. Considering AAU universities receive about 57 percent of all federally funded research provided to universities annually, the Big Ten has become known as a home for the best research universities in the country.
By comparison, the Big 12 has seven AAU members.
When the Big Ten's academic arm, the Committee on Institutional Cooperation, approved UNL's entry last summer, committee Chairman Rodney Erickson recognized UNL's membership in the AAU.
Perlman said most of the 11 other Big Ten universities supported UNL's efforts to remain in the AAU, as did all of the Big 12 universities in the AAU.
"I honestly don't think it's going to change anything," he said. "I suppose it will be, in the short-term, an embarrassment."
Prem Paul, UNL vice chancellor for research and economic development, said he doesn't believe the AAU's decision will affect the university's efforts to build Innovation Campus, a public and private research campus that will occupy the former State Fair Park.
"Frankly, the country needs the type of research we're doing," he said. "The state needs the research we're doing. We're doing big things."
He said he also doesn't believe the AAU decision will affect efforts to win research grants, because those grants don't take into account whether an applicant is an AAU university. Grant applications focus more on the quality of an idea and how supportive a university is toward research as well as the quality of that institution's faculty, Paul said.
"We have faculty members that compete every day amongst the very best in the country and will continue to do that," he said. "I'm very proud of my faculty colleagues."