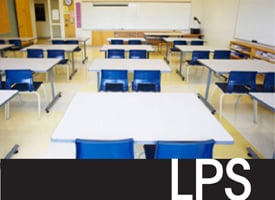 The search for a new Lincoln Public Schools superintendent will look much like it did six years ago - at least at the outset.
The Lincoln Board of Education agreed Tuesday to send out requests for proposals for firms to do a national search for candidates.
Using a search firm will likely widen the pool of applicants, find better matches and do extensive background checks, board members said.
"This is really an important task, and there are firms that work in the area and we want their expertise," board member Ed Zimmer said.
When the board hired Susan Gourley six years ago, it considered 12 firms and hired Denver-based Jim Huge and Associates.
Gourley has announced she will retire at the end of the 2009-10 school year. Her last official day will be June 30.
The board also agreed Tuesday that it wanted to create community committees made up of parents, LPS staff members and community members to aid in the search. As they did last time, those committees will tell the board the attributes they'd like to see in a superintendent, then interview the finalists.
The extent of the committees' involvement will depend somewhat on the firm hired to help with the search, said board member Kathy Danek.
The board also decided it wanted to hold a series of six public forums as it did six years earlier. There was some discussion Tuesday about whether fewer forums should be held.
"It's better to have some with low attendance than not to have it and have people wish we had," said board President Don Mayhew.
The board will send requests for proposals within the next week.
Board members will recommend nominations to the committees, which likely will be created within the next month. The forums will be held in September or October.
In other business Tuesday, Mark Shepard, associate superintendent of business affairs, told the board the district got a better-than-anticipated interest rate on $20 million in non-voter-approved bonds it issued recently.
The bonds, which must be used to pay for specific improvements, don't need voter approval. A total of $38 million in such bonds will ultimately help pay for 11 construction projects, which are are the second phase of a ten-year facility plan. The first phase included 28 projects paid for in part with a $250 million bond issue approved by voters.
The district was anticipating a 3.2 percent rate on the bonds it just issued, but a high bond rating and a good reputation allowed the district to secure a 3.01 percent rate, said Scott Keene, managing director of Ameritas Investment Corp.
Get local news delivered to your inbox!
Subscribe to our Daily Headlines newsletter.