Jessi Wiltshire took it as a sign.
She had stumbled on an article in the newspaper about financial aid and going to college. None of her siblings had ever gone to a four-year university.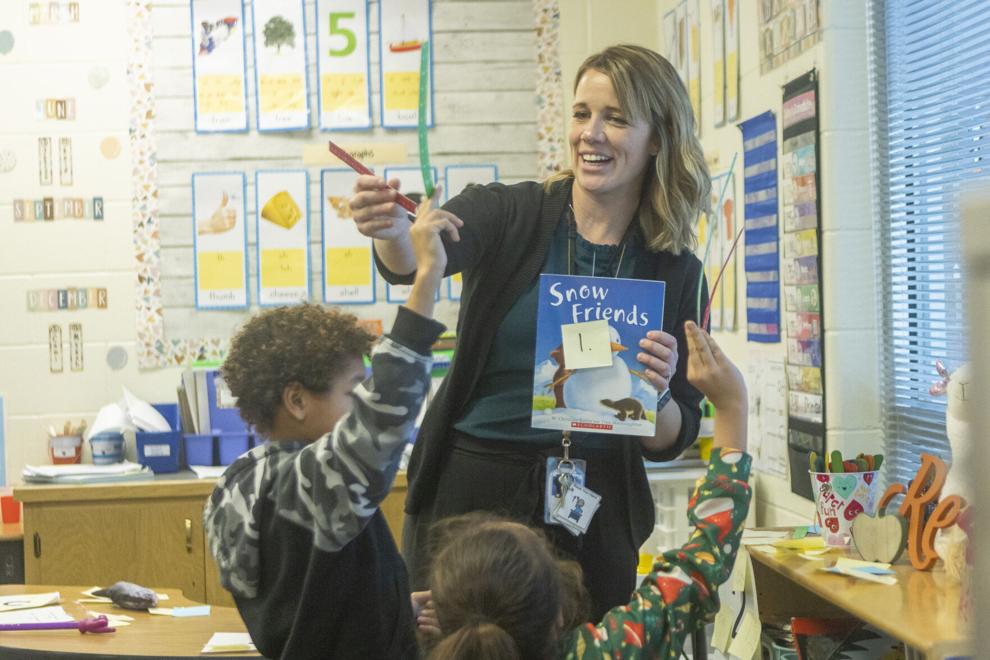 Wiltshire, then a paraeducator at Kooser Elementary School in Lincoln, always had an interest in getting her bachelor's degree and teaching. But at 21, Wiltshire had gotten married and soon had children to take care of at home. When they entered school, she took the part-time job at Kooser.
Then a few years ago, while visiting her in-laws, she read the story about going to college and saw it as a sign that it was time to become an educator, even though she was well into her 30s.
"There is no greater profession, in my opinion, because the reward is so great," said Wiltshire, 41, who graduated last May from the University of Nebraska-Lincoln and got her first job teaching second grade at Arnold Elementary School. "I think anyone considering teaching understands that. You don't have to explain that to them."
Wiltshire, who took a nontraditional path to the classroom, is one of 16 new teachers this year at Arnold, which like other schools during the pandemic has experienced a turnover in educators, whether due to retirements or teachers leaving the profession.
It's part of a larger demographic shift across Lincoln Public Schools during the pandemic years.

The Journal Star analyzed data provided on nearly 3,900 teachers in Lincoln Public Schools this year and found the percentage of teachers new to the district — whether straight out of college or from another school system — has ticked up since 2019. Meanwhile, the percentage of the district's teachers who have been with LPS for more than 20 years has declined.
While the districtwide shift to a presumably younger teaching corps isn't extreme — teachers in their first year at LPS grew by 2% over recent years, while the number of veteran staff dropped by 1% — the pattern plays out more starkly across a number of buildings.
At Arnold, for example, just 11.5% of teachers were in their first year with LPS in 2019, compared with nearly 30% this year. Nearly 60% of Arnold teachers are in their first five years, while the average years of experience dropped from about 10 to 7½ over the pandemic.
Other LPS schools, like Irving Middle School, and Hartley and Maxey elementary schools, have seen similar shifts in experience. They're among more than a third of the district's schools that have experienced some decline in their average years of service.
At Irving, the average years of experience among teachers declined from more than 11 to just less than eight in the span of three years. Meanwhile, other schools — like Brownell and Eastridge elementary schools and Dawes Middle School — have seen years of service among teachers tick up.
About 9% of teachers are in their first year with LPS this school year, up from 7.1% three years ago. Teachers in their first five years make up 35% of staff, which is down from 37.5% in 2019. Meanwhile, 17.2% of teachers have at least 20 years under their belt in Lincoln, down from 18.4% before the pandemic.
The turnover is not overly concerning to district officials, who pointed to a variety of reasons for the data swings, from routine teacher movement within the district each year to teachers taking jobs as administrators or leaving for another district.
Many teachers of the same age will decide to retire with their friends and co-workers at the same time or to follow a principal they've worked with to another building, said Matt Larson, LPS associate superintendent of instruction.
"Turnover comes in waves," he said.
Some educators, however, have opted to get out of teaching altogether amid the pressures of the past three years.
"I think the pandemic in and of itself changed us all," said Vann Price, LPS interim associate superintendent of human resources. "It did provide an opportunity for staff members who have been thinking of retirement to actually say, 'Yeah, it's time,' with the changes, the masking and the various protocols. But it wasn't a drastic shift. It wasn't like 50% of our staff said, 'We want to retire.'"
Some, like Wiltshire, who discovered teaching as a second career, jumped into the fray despite the changing educational landscape.
"It was scary. I'm not going to say it wasn't. It had me question things," she said. "I just had to be mindful and intentional of what I was going to let in and what I was going to put out into the world."
'Profession looks pretty different'
Eric Holt enjoyed his job teaching English at Lincoln Southeast High School.
He loved working with "really cool students," especially those kids who were not necessarily expected to succeed in the classroom. He liked the creative liberty his job afforded: Holt, for example, created and led a course on horror literature.
Then, in 2020, his job changed.
Suddenly, a lot more was expected, from juggling students in the classroom and those participating on Zoom, to making sure they stayed safe.
"We had a year in which we're responsible for spraying the desks," he said. "I can't count the number of times I told students to pull the mask above their nose."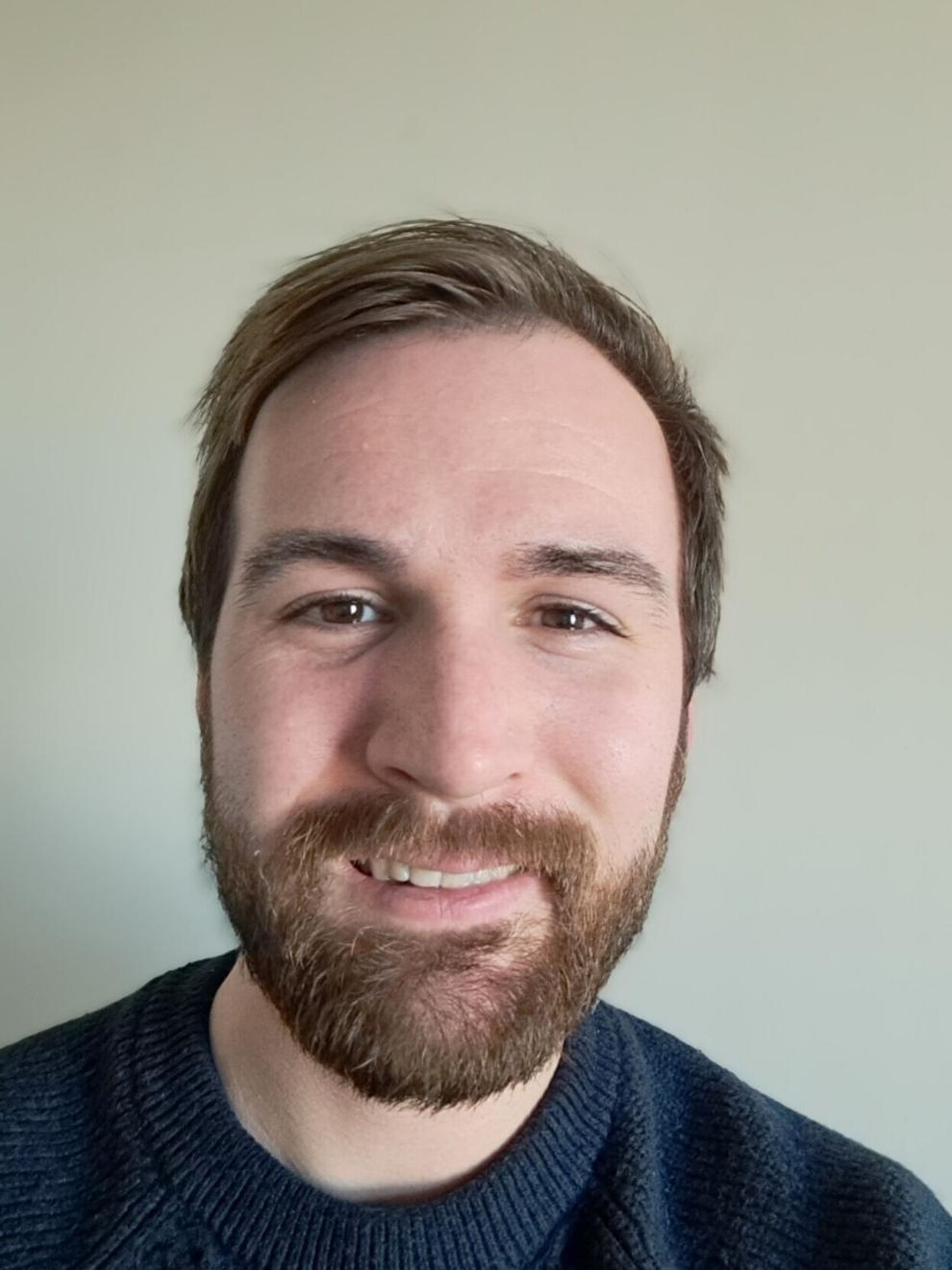 So last spring, Holt, 30, decided to get out — and take his six years of teaching experience with him. He's now an academic adviser for humanities majors at UNL, a job that still allows him to interact with students, but on a more individual level.
"I would say I got out before I was utterly burned out," Holt said. "The profession looks pretty different than it did, and it's no big surprise that there are a lot of people leaving."
LPS has fared far better than other districts — like Omaha Public Schools, which experienced a mass exodus of staff during the COVID-19 years — but it hasn't been immune to staffing challenges.
As the 2021-22 school year ended, LPS saw 330 certificated staff members leave, which includes teachers and other staff, such as school nurses, up from 233 in 2020-21.
The number of teachers coming in to replace those who left, however, has stayed relatively steady despite the ongoing national teacher shortage, according to Kim Ruud, a continuous improvement coordinator who leads the district's new teacher program.
"I would say the last two years, we've been sitting around 400 (new teachers)," Ruud said. "The year before that, it was more like 375."
Many new teachers come fresh out of college or, like Wiltshire, later in life, but many also come to LPS from other districts, meaning the shift at schools like Arnold and Irving doesn't necessarily mean those schools lost teaching experience.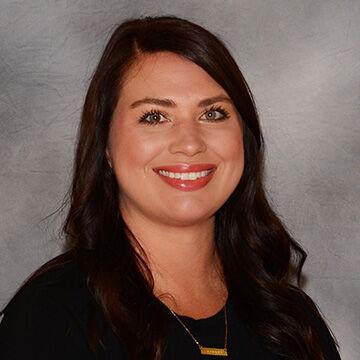 The data provided by LPS only reflects the years of experience within the district for each teacher.
"I have observed actually more teachers that are new to our district that come with a wealth of experience," Ruud said.
For Holt, who comes from a family of teachers, strategies to "protect teachers' time" would go a long way to helping retain staff. Addressing student and staff mental health needs is important, too, Holt said.
"Teaching during the pandemic was extremely stressful in many ways," he added. "I wouldn't say I was burned out, but I did kind of see that on the horizon."
An evolving culture
When you talk to teachers at Arnold, there's a certain pride they have in their school.
Many of them live outside the city, driving 20-30 minutes to teach at the school in Air Park, said Principal Jodi Frager.
"This is who we are," she said.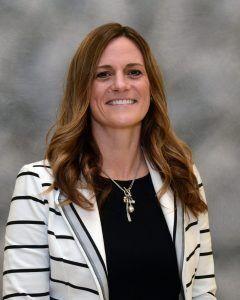 But like any school, staff members eventually move on and with them the institutional knowledge they bring to the classroom.
There are a lot of extenuating circumstances that explain the staffing shift at Arnold, one of the city's largest Title I elementary schools with more than 700 students and more than 100 staff, according to Frager.
Those include retirements and teachers who moved to different districts. Others switched buildings within LPS. Two teachers moved to administrator positions.
"It's a variety of different reasons," she said.
The departure of experienced staff and the influx of new teachers can impact the climate or culture of a building, allowing new staffers to make their mark early.
"Part of that was exciting for me, to be like, 'OK, we can start from the ground up,'" Wiltshire said. "(Arnold) did an amazing job of trying to create a cohesiveness among new staff with veteran teachers. ... It's been a real positive experience."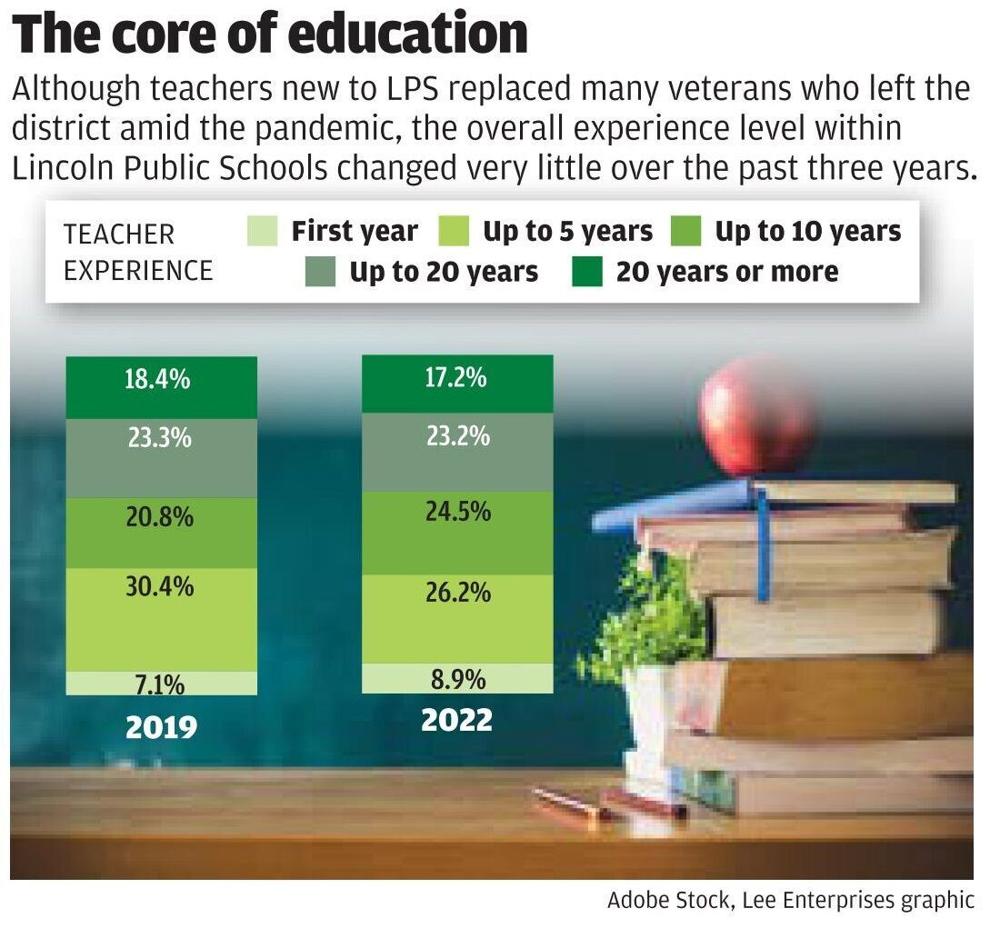 While Arnold does have a higher number of new staff members, its corps of veteran teachers has remained above the district average.
Compared with 2019, the percentage of Arnold teachers with 20 years or more of experience (20%) dipped only by about 1%.
New teachers can often also bring fresh ideas to exchange with more experienced staff members, said Assistant Principal Theresa Haack.
"It's just different ways of looking at things, whether it's behavior or best practices," Haack said. "We want everyone to have a voice, even if you're a new teacher."
Like other schools, Arnold has an instructional coach that meets with new staff twice a month, helping with instructional design and delivery and classroom procedures and management.
New teachers across LPS are also required to take monthly tenure courses with a curriculum specialist and other district leaders in their first three years on the job.
Before the school year starts, LPS holds a new educator week for teachers joining the district, where they can learn about instructional strategies, protocols and other topics.
The newer — and younger — staff members are more likely to have experience with a wide variety of technology, having grown up as "digital natives," Larson said.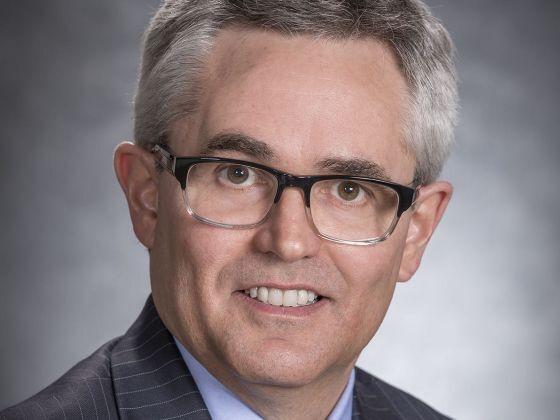 "I think Lincoln Public Schools does a great job of onboarding staff," he added.
To Frager, it's important to honor the traditions and identity of Arnold, while also capitalizing on what new faces can bring.
"We don't want to be stagnant."
'Stretching our antenna' 
The nationwide teacher shortage has forced LPS to think outside the box when it comes to its hiring and recruiting practices.
Gone are the days when the district could sit back and simply wait for candidates to come to it because the options were so plentiful, Price said.
"We are being more proactive ... stretching our antenna a whole lot farther," Price said.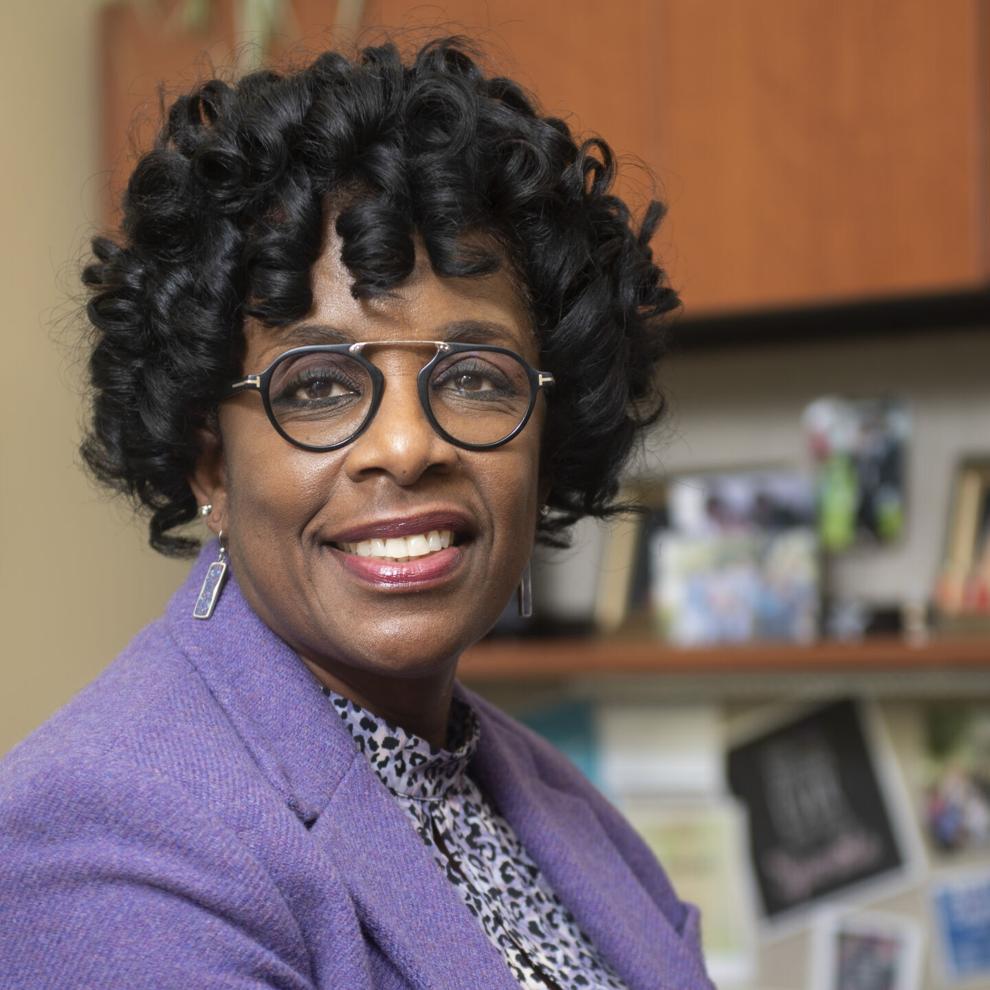 Statewide, the number of positions that were either left vacant or filled by someone other than a fully qualified teacher rose from 482 to 768, according to a recent Nebraska Department of Education survey of more than 400 public and private school districts and Educational Service Units.
While LPS was largely able to fill its openings before this school year started, the district has begun hiring earlier and looking for prospective staff members in places they might not have in the past.
The district's push to attract an increasingly diverse staff more representative of the student population — one of the prongs of its "All Means All" equity action plan — also means the district is thinking differently about those who it is appealing to.
"We will continue to go out and recruit in different places, besides Lincoln, besides Nebraska," Price said.
Among the strategies is the district's "grow our own" initiative that encourages high school students in Lincoln to consider a career in education at LPS.
The district has recently allowed high school seniors to work as paraeducators — a field hit hard by labor shortages — in order to shore up staffing and attract those students to the profession.
Administrators — from building principals to superintendents — have also increasingly opted to resign or retire in recent years.  The state's largest school districts — Lincoln, Omaha, Millard, Grand Island — either have or will soon have new superintendents, and the state Department of Education is searching for a new commissioner.
LPS named 10 new principals last year following a wave of retirements — including the district directors of student services and secondary education — that led to a staffing shuffle. Larson said the administrator turnover is natural when a superintendent retires — as Steve Joel did last June.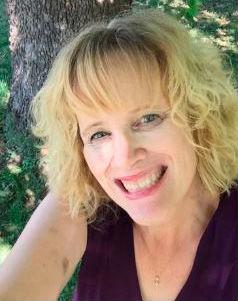 Deb Rasmussen, president of the Lincoln Education Association, said the pressures of the pandemic have made leadership positions less appealing.
"Administrators are leaving just like teachers are," said Rasmussen, who added that sometimes a new building leader can cause turnover in classroom staffing. "I'm just more concerned with people leaving the profession. I just wish we had more teachers."
'I love teaching'
Wiltshire loves her job so much she's pursuing her master's degree at UNL as part of a new program that pairs teachers with art educators to develop hands-on curriculum and grants free college credits.
The pandemic has forced all teachers to rethink how they interact with students.
Teachers, Wiltshire said, need to bring more "humanness" to the classroom with a focus on social emotional development, the process of helping students gain crucial interpersonal skills — one of Wiltshire's focuses as a second grade teacher.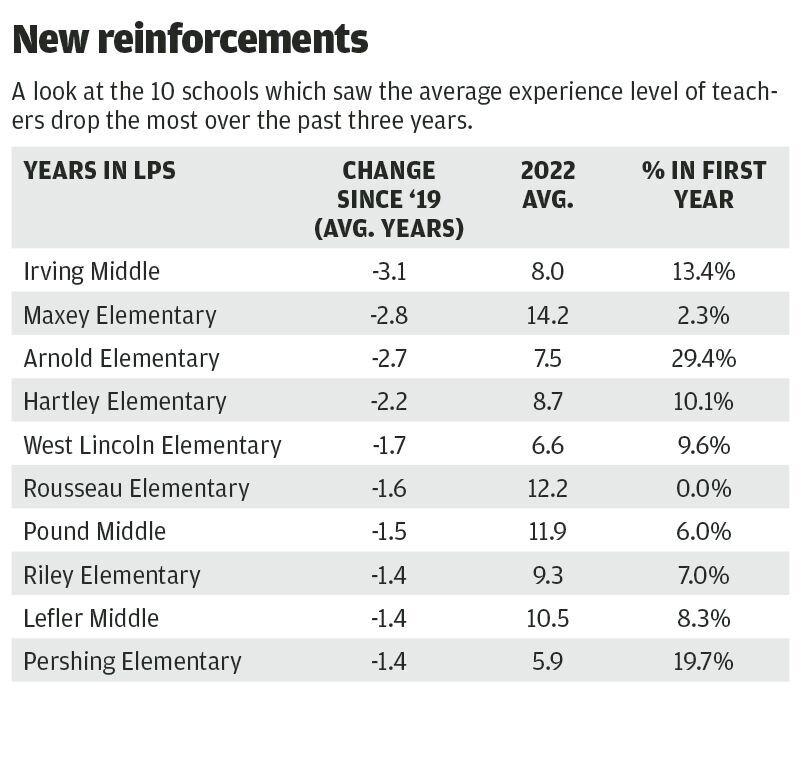 "I've seen social media posts about how hard teaching is and people would say to me, 'Wow, you're going to be a teacher? Why would you do that?'" she said. "I really had to drown that out."
Rasmussen has continued to point to the need of the district to listen to explore additional ways to support teachers. Last year, LPS considered using federal pandemic relief money to dole out stipends to staff, but the plan was ultimately nixed by state officials.
LPS has paid bonuses to teachers who take part in professional development and after-school tutoring. The district has also increased pay for teachers who cover their colleagues' classes, a major need with the lack of available subs.
Budget cuts over the years have forced schools to do more with less. According to the years-of-service data provided by LPS, the number of full-time-equivalent teachers has dropped at nearly every building and by 2% across the entire district.
Despite the challenges teachers face today, their mission remains the same, drawing people like Wiltshire to the profession.
"I love teaching, because I love building relationships with the students," Wiltshire said. "I want them to feel love and that someone in the world loves and cares about them."
Zach Hammack's memorable stories from 2022
A "crisis" in mental health care. A new superintendent. A crash that shattered a city. Here are K-12 education reporter Zach Hammack's most memorable stories from 2022.