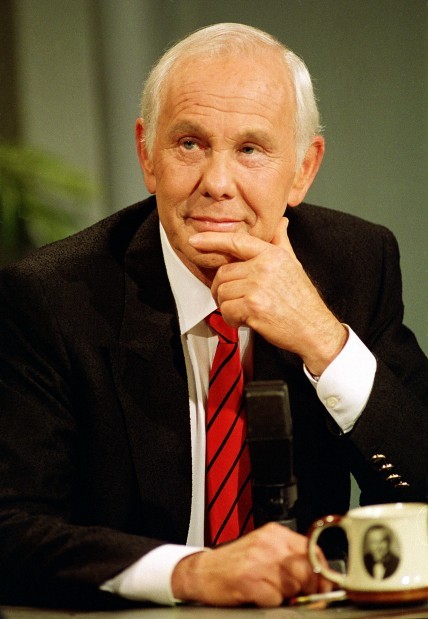 The John W. Carson Foundation has given $1 million to the University of Nebraska Foundation to establish the Johnny Carson Opportunity Scholarship Fund.
The permanently endowed fund will benefit Hixson-Lied College of Fine and Performing Arts students who are Nebraska high school graduates, with preference to students in the Johnny Carson School of Theatre and Film.
University of Nebraska-Lincoln Chancellor Harvey Perlman said the gift demonstrates Carson's continued support of his home state of Nebraska. To date, his foundation has donated more than $12 million to the University of Nebraska system, including a $5.3 million gift in 2004 to support the Hixson-Lied college and renovate and expand the Temple Building, the theater program's home.
Carson died Jan. 23, 2005.
"Once again, Johnny Carson's legacy lives on at the University of Nebraska," Perlman said in a news release. "He has demonstrated time and time again his love for his home state, and we are grateful to the Carson Foundation Board for this generous gift to help our students with much-needed scholarship support."
The gift was announced Friday following a lecture by "Mr. Baseball" Bob Uecker. Two members of the three-member John W. Carson Foundation Board -- Jeff Sotzing, president of Carson Entertainment Group and nephew of Johnny Carson; and Larry Witzer, president of a business management firm in Beverly Hills, Calif. -- were present for the announcement in the Temple Building.
"The generosity of Johnny Carson forever changed the future of the theater and film programs," said Terry Fairfield, vice chairman of the NU Foundation.