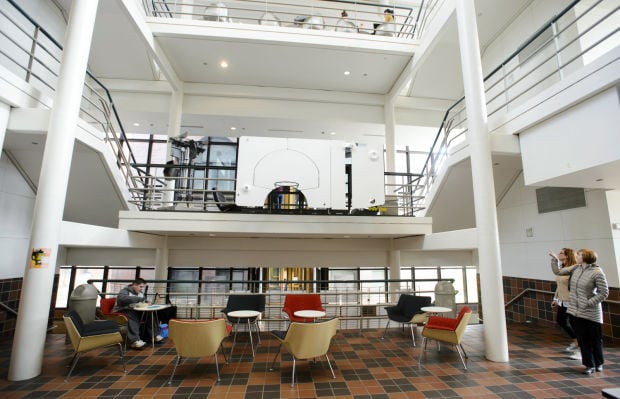 Architects from Lincoln and Omaha spoke against a plan to merge the University of Nebraska-Lincoln College of Architecture into the Hixson-Lied College of Fine and Performing Arts during the public comment portion of Friday's Board of Regents meeting.
Proposed by Chancellor Harvey Perlman last year, the merger would create a School of Architecture -- led by a director rather than a dean -- within the renamed Hixson-Lied College of the Arts and Architecture.
UNL administrators planned to carry out the merger later this year, but regents said they were not ready to make a decision on the future of the college, citing a need for more information.
Several architects stood in opposition to the proposal Friday, saying it would negatively affect the quality of education provided at the college and UNL's ability to produce graduates capable of getting jobs with top Nebraska firms.
Patrick McDermott, a 1968 UNL graduate, said it's important that regents approach a potential merger with caution. Four decades ago, he said, the Board of Regents turned down a proposed merger between the College of Architecture and the College of Engineering.
Specifically, McDermott said the cost savings of no longer having a dean of architecture would be far outweighed by a future in which less-skilled architecture graduates are entering the workforce.
"This decision may also traumatically impact the quality of student the university is able to attract in the future, as well as the quality of faculty that the university is able to retain," he said. "Nothing happens at a university without strong faculty."
Striving for an independent college that continues to produce highly sought graduates should be UNL's goal, McDermott added. Now, UNL graduates collectively rank ninth among architecture graduates nationwide on licensing exam scores.
Dan Spiry, senior principal at BVH Architects, said his initial reaction to the proposed merger was disappointment -- not in joining the fine and performing arts college -- but in the perception that architecture is not a discipline distinct from other arts.
"I get it when I put on my management hat, I understand the need to establish priorities and use resources wisely," Spiry said. "I think architecture is a unique profession and for that reason I think it's best they stand alone and make themselves relevant and distinguish themselves among the community of the university."
Merle Bachman, retired past president of HDR Architecture and a member of the College of Architecture's professional advisory council, called the merger a bad idea.
"While both deal with aesthetics, there is no connection after that," he said. "Architecture will lose a dean to a lesser position of a director who will be less experienced and less connected to the profession. ... that's getting relegated to second tier."
Regents did not indicate when they might consider the proposal as a full board. Perlman has pitched the proposal to both the Academic Affairs and Business Affairs committees.