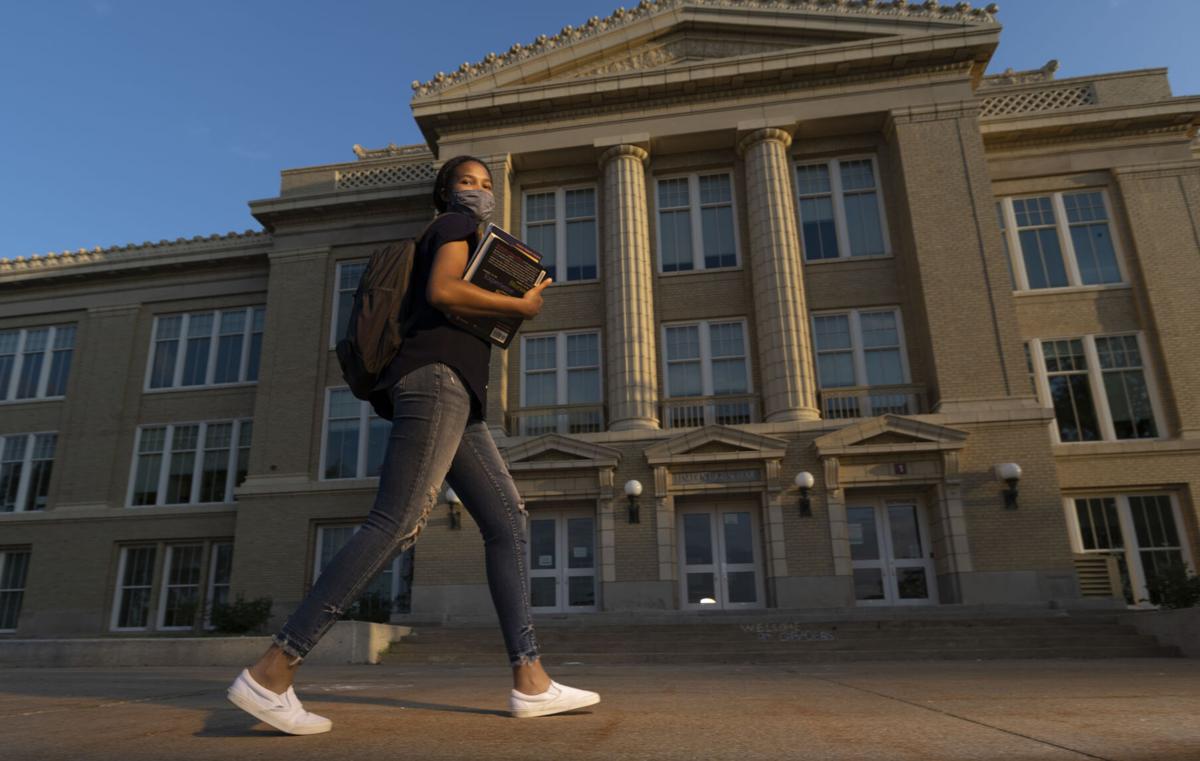 When Lincoln High School reopened for in-person classes in August 2020 for the first time since March, Marlana Saalfeld wasn't among the students to return.
Saalfeld, a three-sport athlete and student council member, opted to learn remotely full-time from her central Lincoln home, where she lives with her mother, Stephanie.
Her grandparents live in Lincoln, too, and Saalfeld — who enjoys visiting them — worried about their health as the coronavirus spread.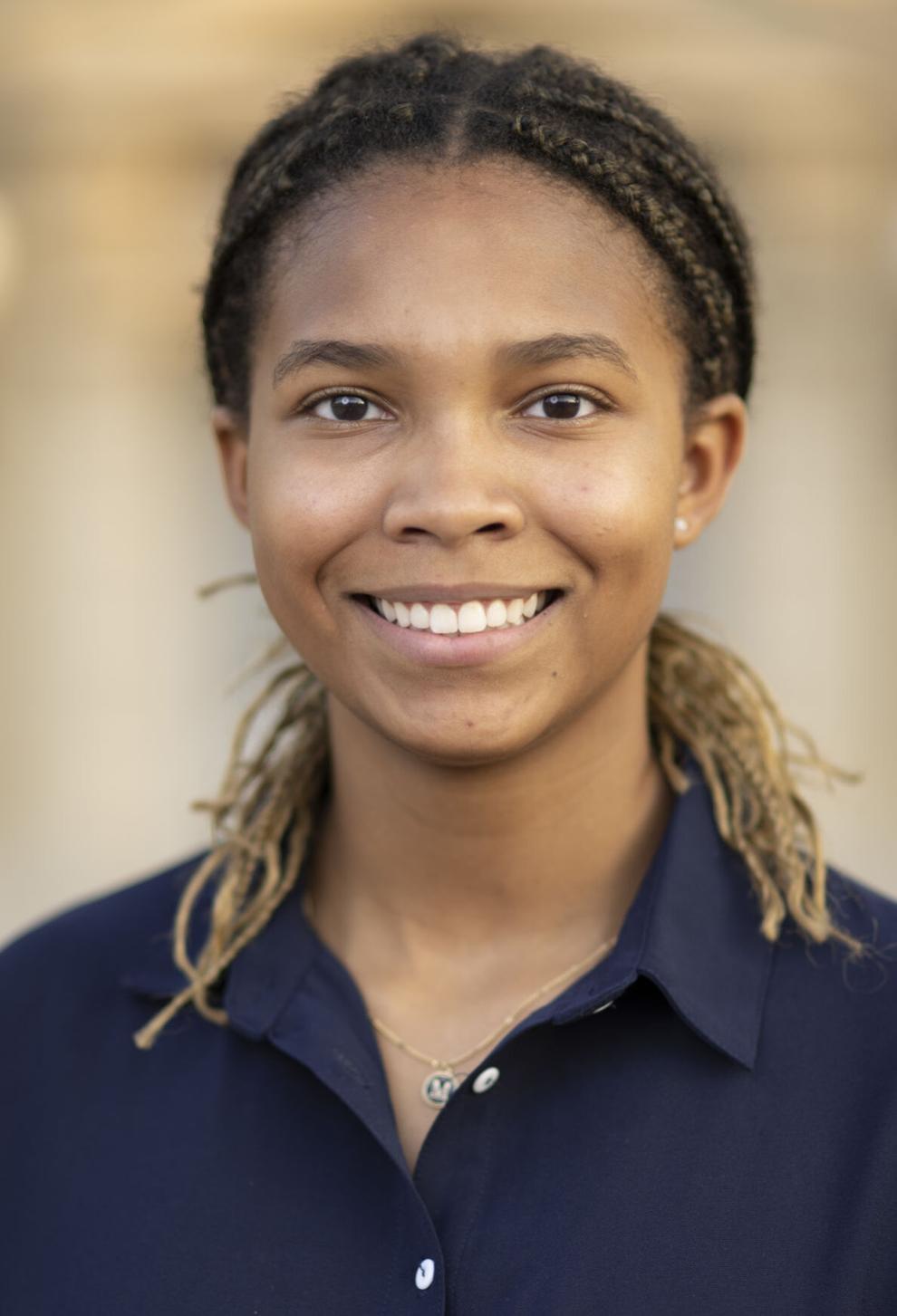 "They play a really important role in our life, so just with them being in the higher-risk (category), I thought that it was important that I stay home to not put them at risk," Saalfeld, 16, said from her home Thursday.
But much has changed since last August. Saalfeld, like many of her peers, is fully vaccinated. And so last Tuesday, her first day as a high school junior, she joined hundreds of other students across Lincoln in making the long-awaited return to a physical classroom.
"I've actually loved it, just being able to have connections with people, seeing friends I haven't seen in a long time, and just connecting with teachers," she said. "I was just craving social interaction with people."
As a sophomore, Saalfeld would still go to Lincoln High for sports practice — she competes in volleyball, basketball and track — and for student council meetings, where she now serves as vice president. 
But, since March 2020, Saalfeld hadn't been there to actually learn. And she wasn't able to see her friends or teachers outside of those extracurricular activities.
Seeing those familiar faces, Lincoln High Principal Mark Larson says, has been a great experience this past week, the first week of school for the more than 42,000 students at LPS.
"Having students like Marlana back in our building makes my job and the adults' jobs in our building easier because those are students who are great role models and help build the culture of our school," he said. "She really cares about her school."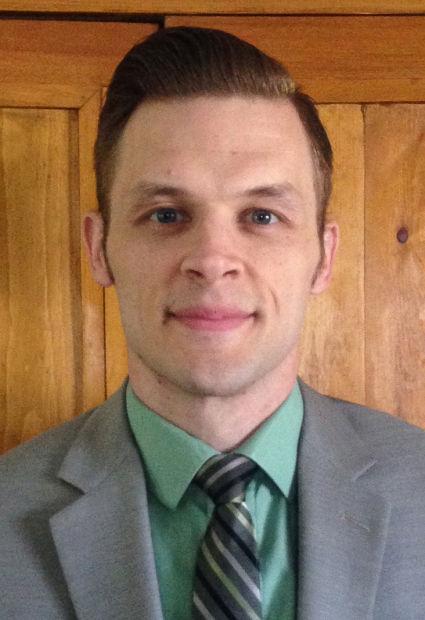 At Lincoln High, there are 341 students who learned remotely for at least 40 weeks last year who are back in person, Larson said. Across the district, there were 2,100 K-8 students and more than 2,700 high schoolers who finished last year remotely who are now back.
That has made the past week an "interesting" transition for many, Larson said.
"We have students who have been Lincoln High students who are new to our building," he said. "I had an 11th grader asking me how to get to a room. I was like, 'Wait a minute, you're a junior, you should know how to navigate the building.' This student hasn't had the opportunity or an experience to be here as much as a student in a normal circumstance." 
The transition has been tough at times for Saalfeld as well. Remote learning, believe it or not, does have its perks.
"I would wake up 10 minutes before class started, eat breakfast really quick and then log onto Zoom," Saalfeld said. "That was actually probably one of my favorite parts, being able to sleep in a little bit later."
Now, in her first week back as a student since March 2020, Saalfeld says her days feel longer. She's more tired. She feels rushed at lunch (her mom, who works from home, would fix her meals).
But remote learning also had its drawbacks. With teachers handling both in-person and remote learners, Saalfeld said her questions would sometimes get overlooked, or technical difficulties — like a teacher muted on Zoom or poor audio — would get in the way.
She said classes such as math and science were harder to keep up with, but overall, her grades didn't slip.
"She's very much a self-directed learner, very independent, so I think she did well," Stephanie Saalfeld said. "Some people are built for it — they're fine doing that virtual, self-directed-type learning, which I think she was really good at — but it's definitely not a fit for everyone."
Marlana Saalfeld said she planned on returning to in-person classes even if a remote option was available. Currently, LPS' remote learning program, a devoted virtual school rolled out this year, is only offered to elementary and middle school students.
Like many, she says she doesn't think remote learning will play as big of a role going forward as it did last year, but sees it as an option schools can use on snow days or when students are absent.
"I think we learned that remote learning is possible, but it is not preferred," Larson added.
Saalfeld, who wears a mask to school, does have concerns about going back. The fact that Lincoln's COVID-19 risk dial is in the orange category is a worry. She's mostly concerned about unvaccinated students who don't wear a mask and "just kind of shrug it off."
Masks are not required for high school students at LPS but are strongly recommended for the unvaccinated.
Larson said the school is doing a number of things to accommodate students such as Saalfeld. The school will have an open house next week to give students a chance to reconnect with their fellow classmates and their families and get them "plugged back into (the) school community."
In the classroom, teachers are also encouraged to use what Larson calls "connection circles," an activity to allow students and teachers to connect over questions — like "What's your favorite TV show?" or, more serious ones, such as, "What was the hardest part about living through a pandemic?"
Administrators and counselors are keeping tabs on those students who learned remotely last year to make sure the transition is going well.
When she graduates, Saalfeld has no plans on leaving the classroom — she wants to become a teacher, perhaps in history (her favorite class so far this year is AP U.S. History).
A fitting aspiration for someone that Larson sees as a role model for others at Lincoln High. 
"Marlana is just a great leader and has a positive impact on our building culture," Larson said. "Having someone like her back is awesome."
Photos: First day of school 2021 for Lincoln-area students
First day for Damon and Danalyn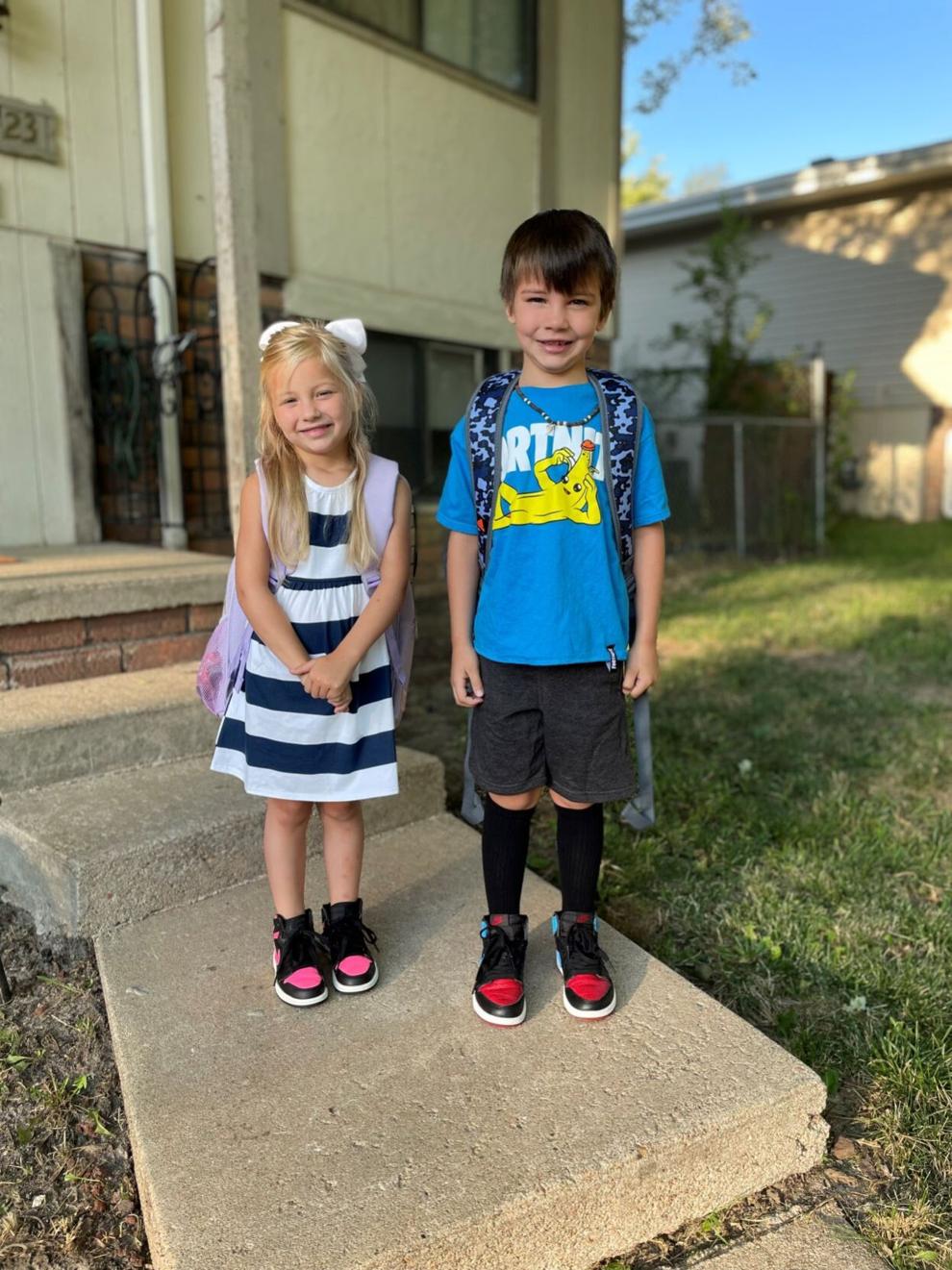 Bellia York's first day of her junior year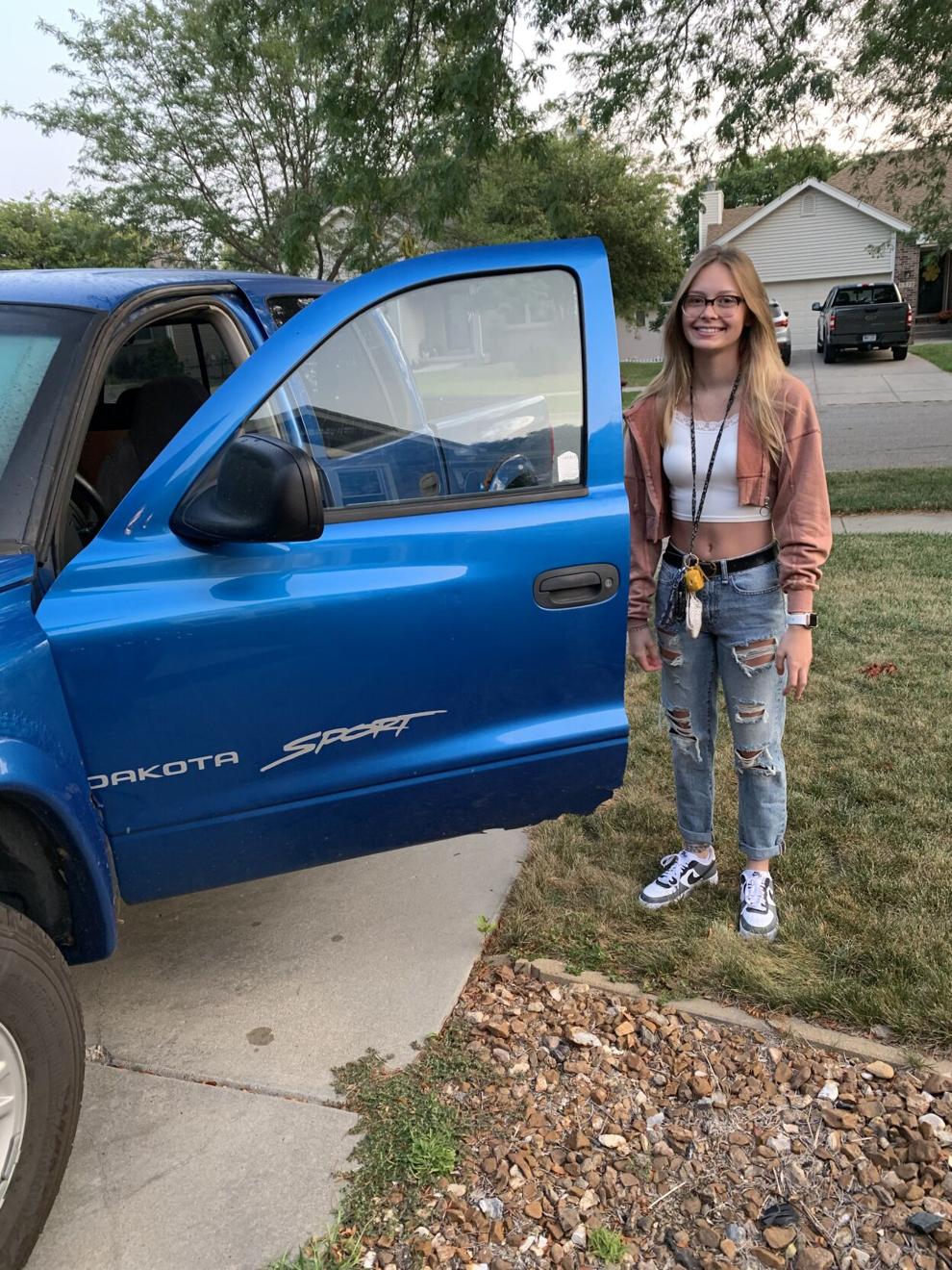 Hattan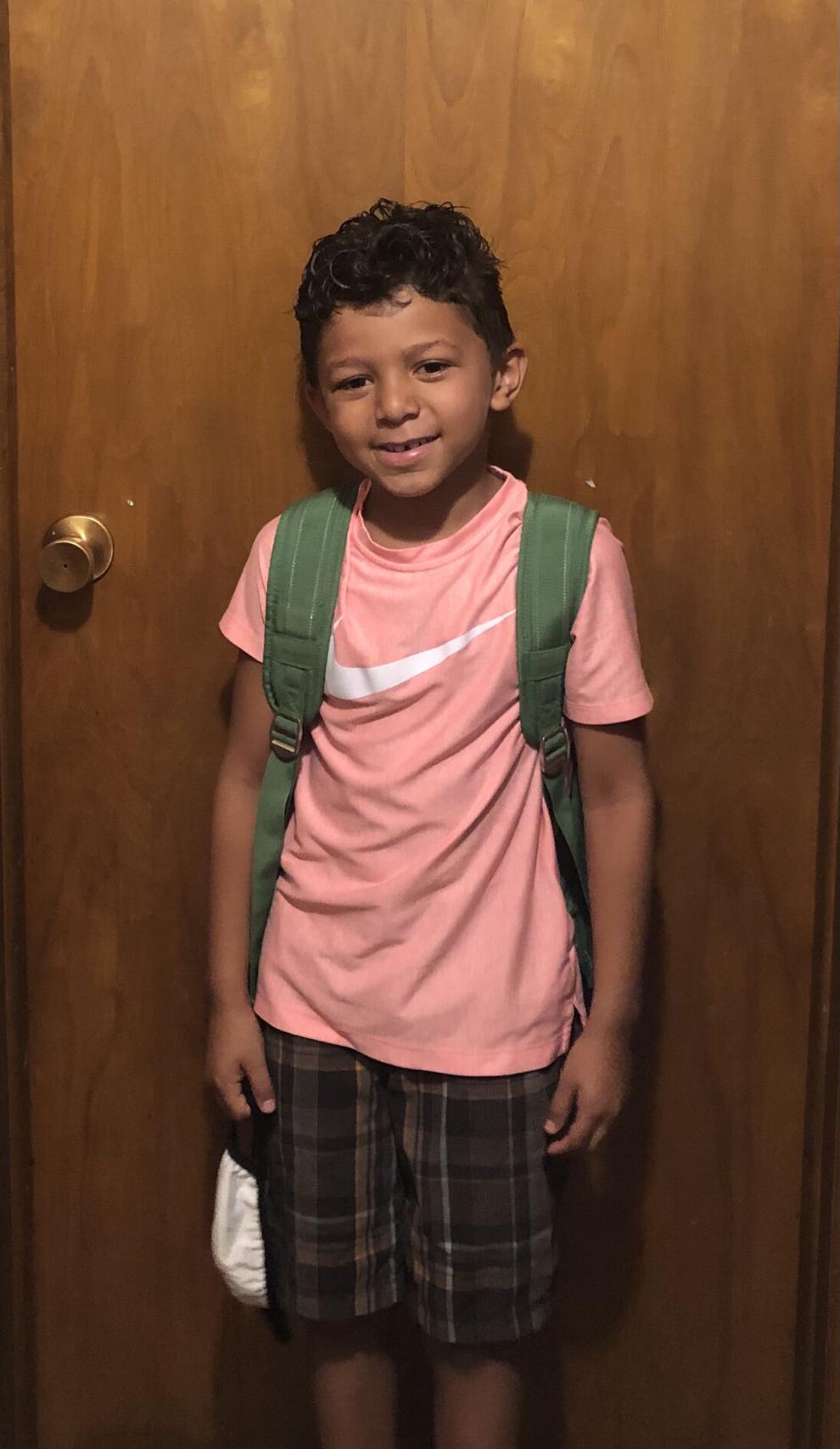 Gianna Stinker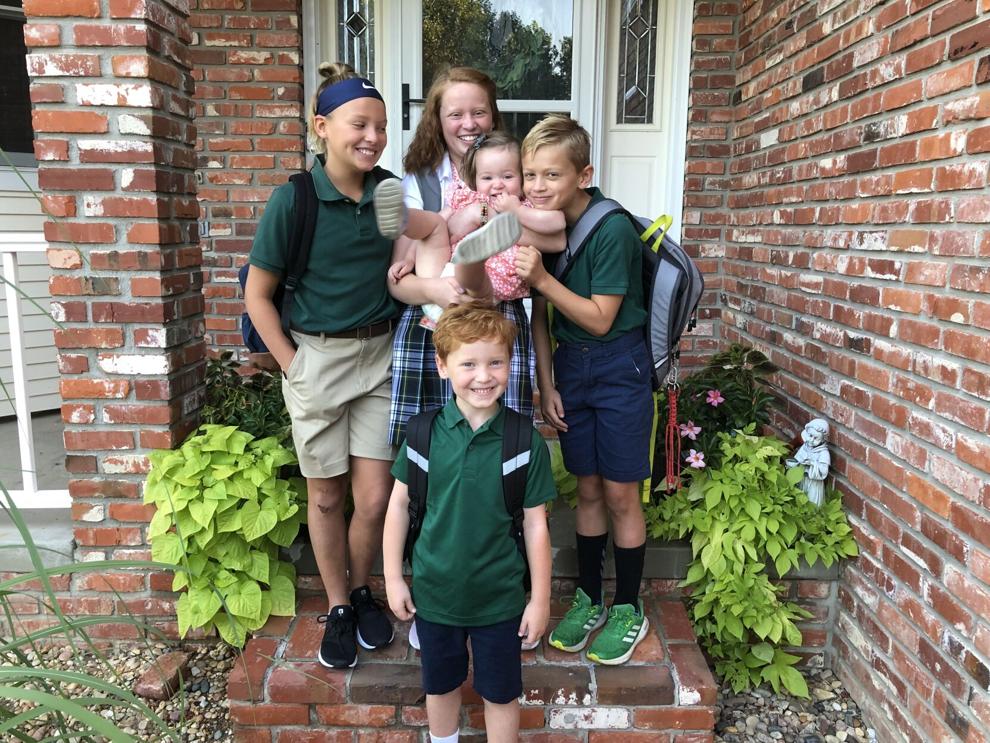 Ekelers to Cathedral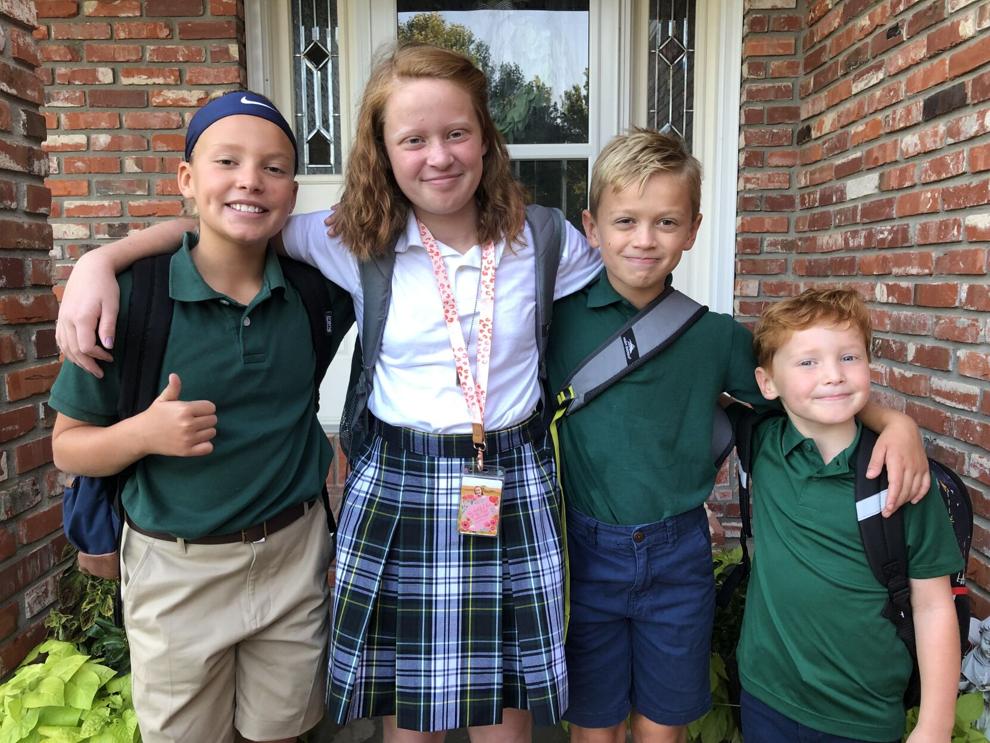 Prunty kids are ready for school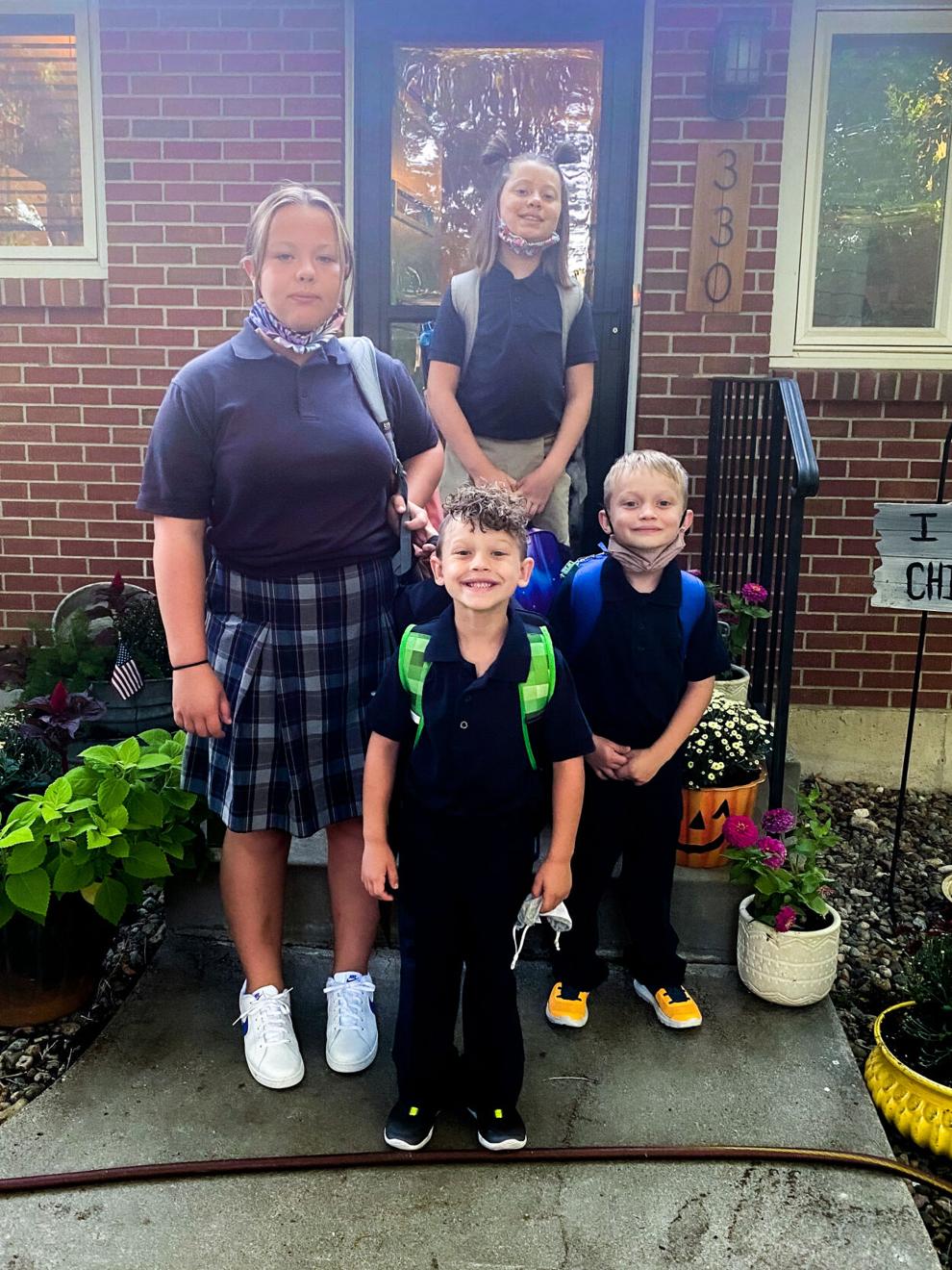 Scout's first day of 1st grade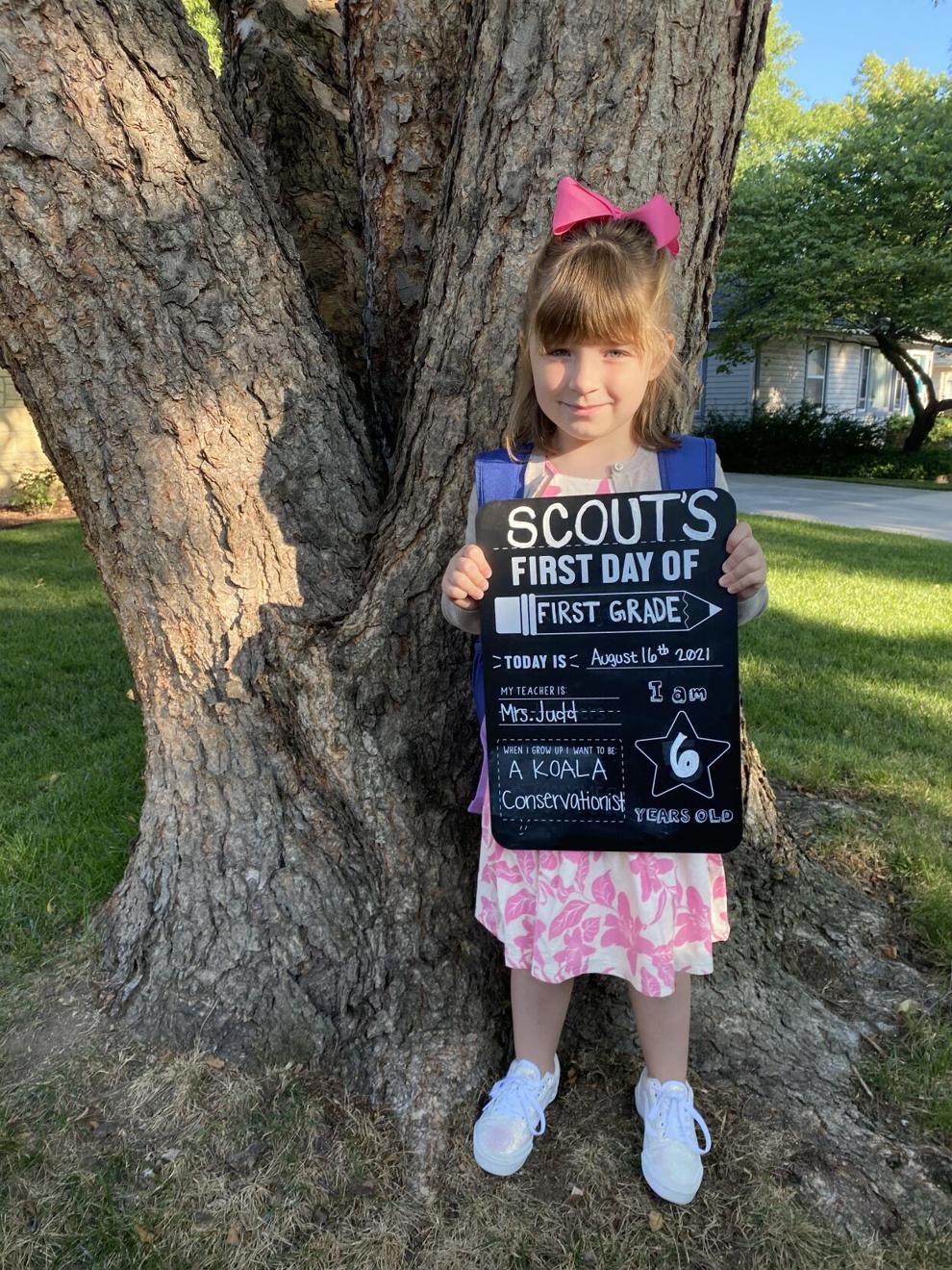 First day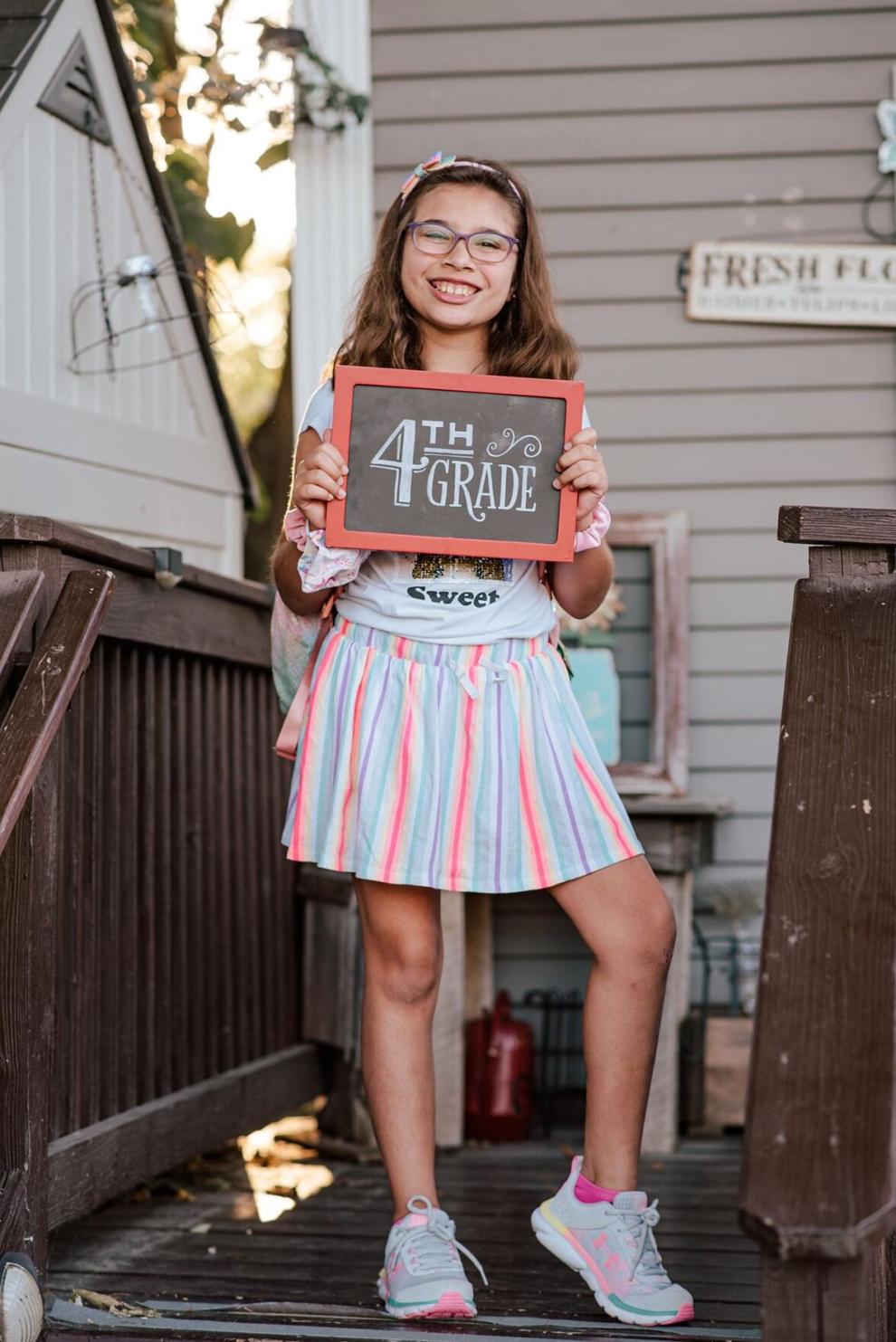 1st day of 2nd grade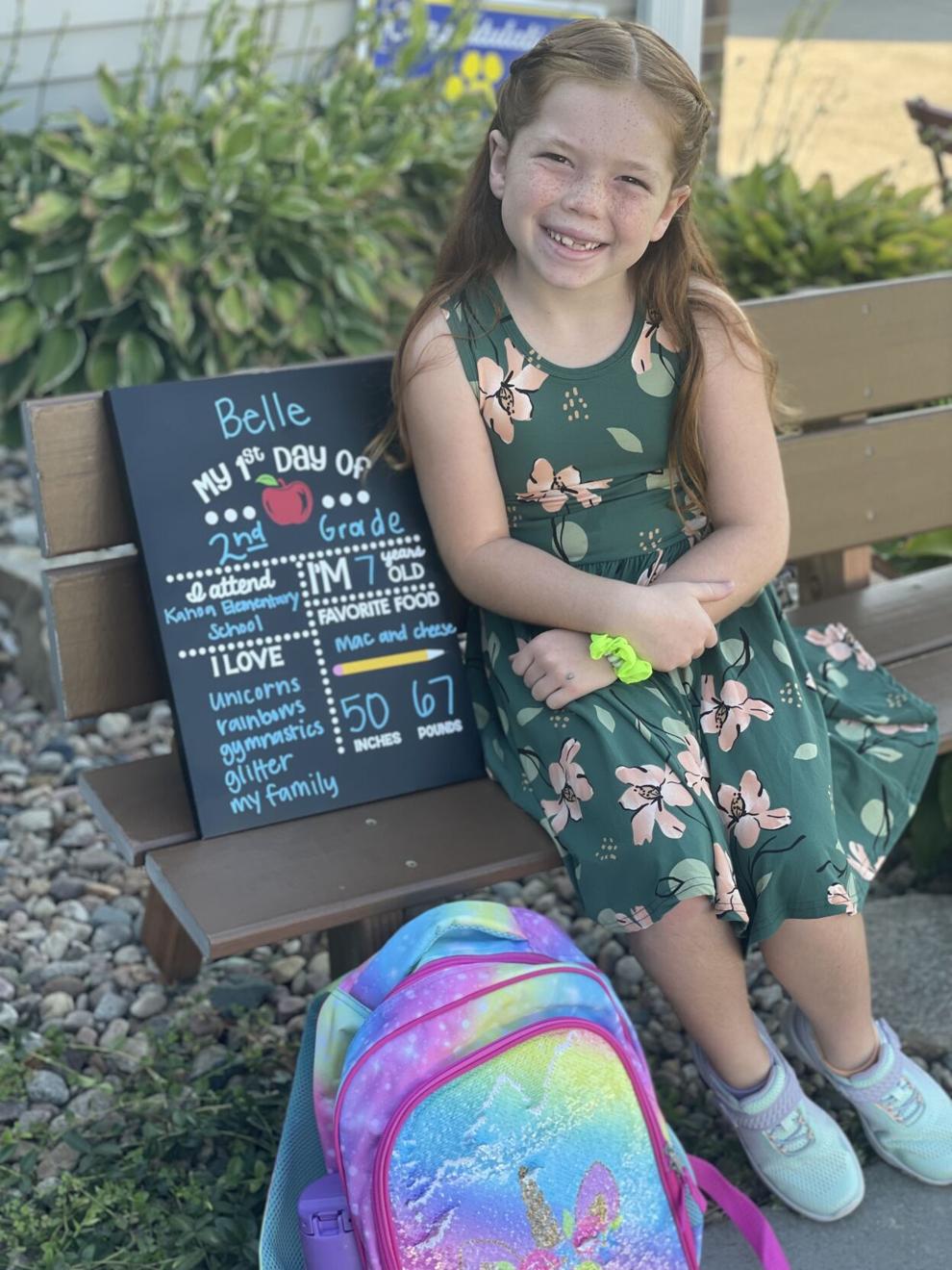 Cruz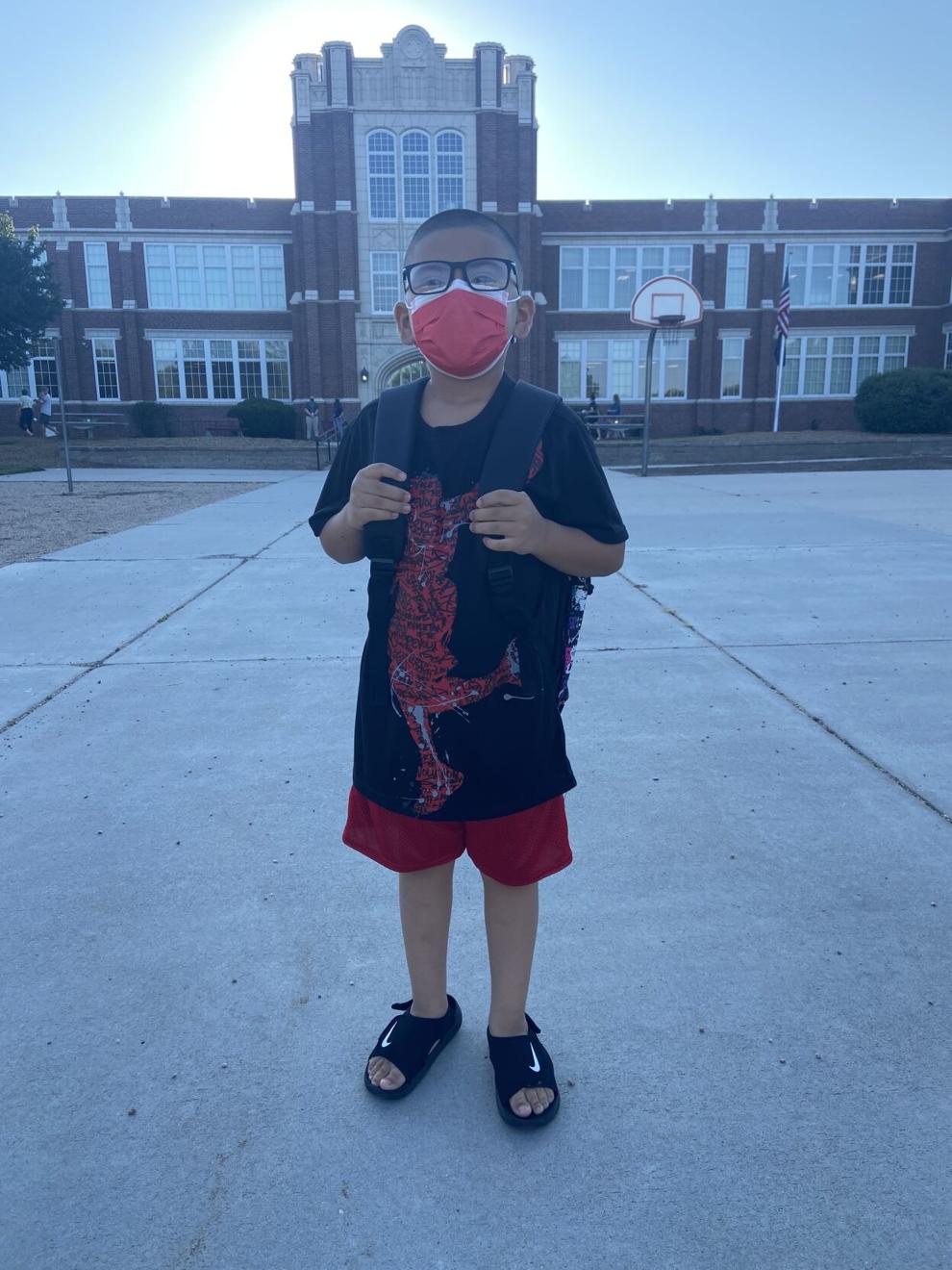 Future zookeeper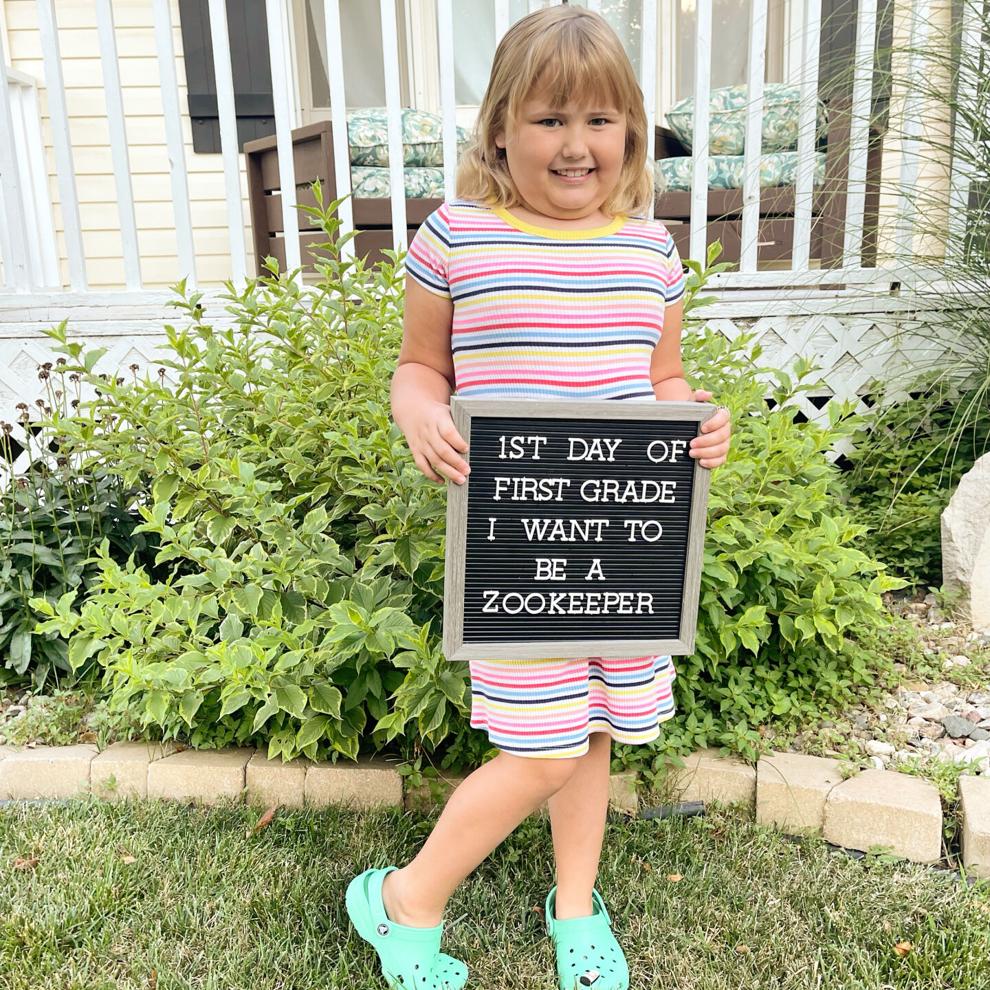 Belmont fifth-grader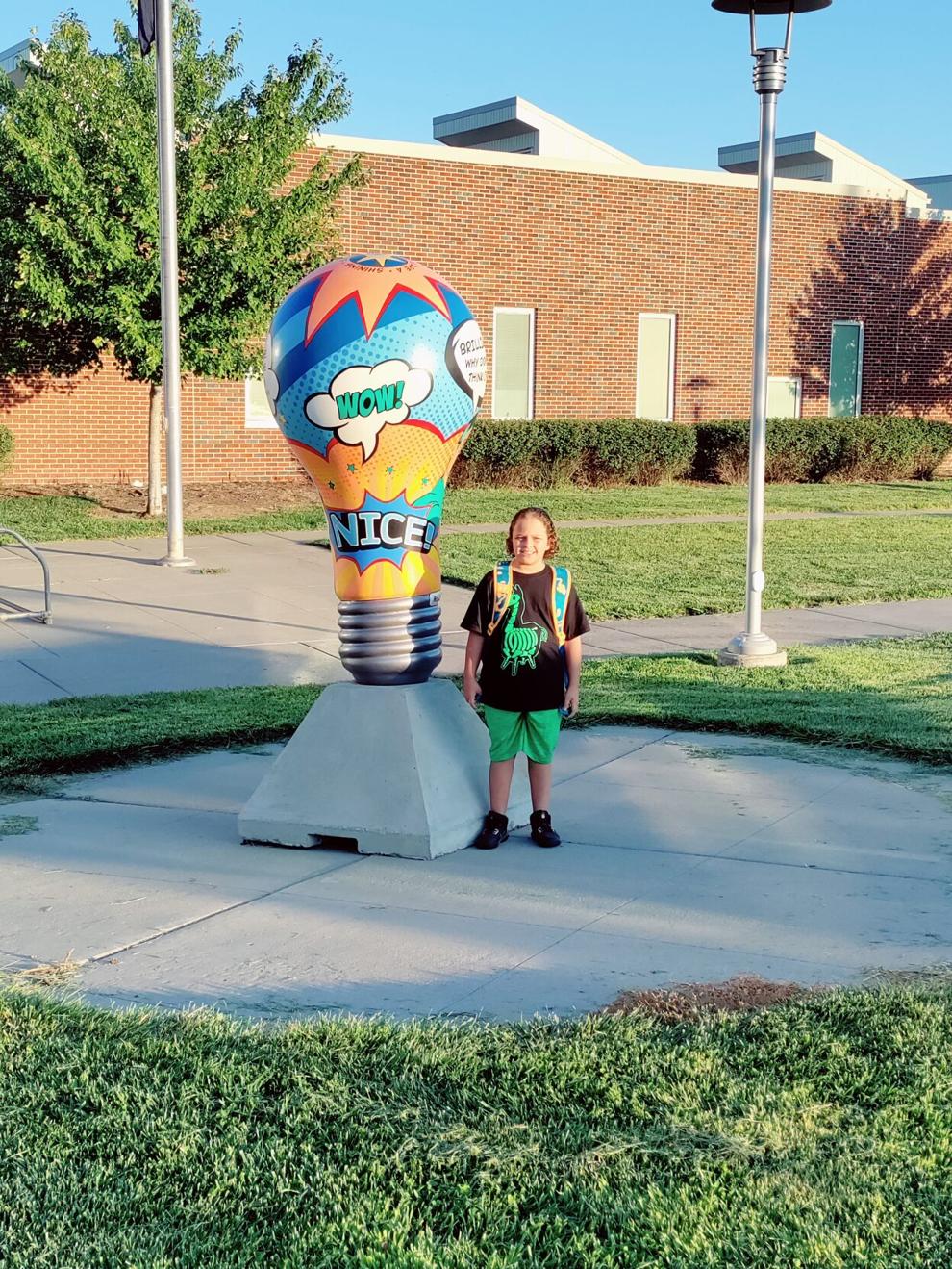 First day