Additional money is available to all eligible undergraduate students who are enrolled full-time at Chadron, Peru and Wayne State Colleges for …
Colleges across the United States are weighing how far they should go in urging students to get COVID-19 vaccines and whether it should be a r…
LPS officials have asked department heads to cut 1.8% in their budget requests, which would total about $8 million in cuts districtwide.
Author Melissa Homestead, who like Lewis attended Smith College, always believed there was more to the relationship when she began her quest a…
Clinton will receive a cash award to be applied to an upcoming project of their choice.
A policy change, unanimously approved by the University of Nebraska Board of Regents on Friday, will allow the university to consider a compan…
Students who will be some of the high school's first students voted. Of the student votes, 36.1% chose Lincoln Northwest, 33% went for Air Par…
Capt. Nancy Crist said the driver of the SUV initially was trapped in the vehicle and then was taken to the hospital, as were three students o…
Learn about the candidates' positions on the issues before voting in the May 4 general election. 
The proposal would allow the University of Nebraska to seek long-term financing to repair, renovate and replace hundreds of buildings it maint…
The website opened Thursday and will remain open until 5 p.m. Sunday. The announcement comes as Lancaster County appears to be pivoting to vac…
Many colleges and universities in the state are encouraging students and faculty to get a COVID-19 vaccine when it becomes available, saying i…
Lincoln Sen. Eliot Bostar is backing a bill that would install commercial-grade air filters in 150 Nebraska classrooms to study the impact on …
Kathy Danek, who has represented District 1 in northeast Lincoln since 2001, won 41% of the vote, followed by Christina Campbell, a licensed i…
Ada Robinson, who taught at Clinton for more than 30 years, garnered more than 90 nominations from community members. Letters from former stud…
At its April 9 meeting, the Board of Regents will consider adding an "environmental, social and governance criteria" policy for investing the …
This is the first districtwide review of attendance area boundaries in 15 years, changes that could affect students in 15 elementary and middl…
The training is knowing as "Question. Persuade. Refer." or QPR training and teaches individuals to recognize and respond to suicidal behavior.
Committees have narrowed down a list of nearly 2,500 suggestions from community members to several finalists for each new school building. The…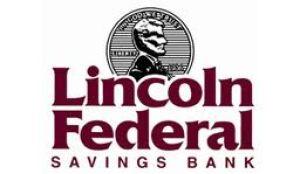 Lincoln Federal Savings Bank

Tabitha Health Care Services
Nearly 80 people testified -- many in opposition -- to a draft of state health education standards that include concepts of gender identity, g…
Omaha Public Schools has announced the proposed names for the district's two new high schools (Westview, Buena Vista) and two new elementaries…
The senators sent an open letter to the Nebraska State Board of Education, which is expected to consider the proposal on Friday. 
Laura Runge will be principal of the Yankee Hill program for high school students, taking over from Eric Witt, who will move to human resources.
Joanne Li was named Wednesday as the University of Nebraska at Omaha's priority candidate for chancellor. She would become the first woman of …
Smith died at a hospital in his home state of Indiana. Though he was from out of state, his impact on Nebraska and the state's university syst…
In its first year, more than 7,000 students qualified for the Nebraska Promise, which was an 18% increase over the number of students who qual…