Bear, a 155-pound therapy dog at Morley Elementary School, returned to school after surgery.
A Lincoln East High School student who was flown to a hospital in Kearney after falling off a stage during a theater competition at North Plat…
Two Nebraska football players who were suspended in August from the team now face a 2½-year suspension from the university because they allege…
Leaders at UNMC and Nebraska Medicine say the proposed facility would replace older facilities and become a new hub for medical education, res…
See photos of new University of Nebraska President Ted Carter during his time at the Naval Academy and his introduction at the University of N…
At the end of a nationwide search, dozens of closed-door meetings and public listening sessions, as well as a 30-day vetting period required b…
A growing need for doctors, nurses and specialists trained and prepared to care for an aging population in Nebraska has helped spur tens of mi…
A wide majority of faculty at the University of Nebraska-Lincoln say they support the priority candidate to become the next leader of the univ…
A need surfaces, a solution is proposed, and the Foundation for Lincoln Public Schools swoops in to save the day.
Brandon and Tiffany Verzal, whose daughter Alexis was the victim of abusive head trauma at age 14 months, will share their family's story Wedn…
About five times a day, Rahma Abuzaho and other Muslim students at the University of Nebraska-Lincoln congregate together to pray according to…
The LGBTQA+ Resource Center was an important piece of JD McCown's college experience. Without it, the now assistant director of the resource c…
Three faculty at the University of Nebraska-Lincoln were named fellows of the American Association for the Advancement of Science this year, t…
Cranes fill the Beattie Elementary School art room, colorful origami birds strung together in memory of a young girl who died long before any …
It's a testament to faith in the future of Lincoln that Lincoln Public Schools plans to purchase two parcels of land for two new high schools,…
For the first time since the state created a performance classification system for schools in 2015, no schools in Lincoln Public Schools are r…
The cost of living and dining on campus at the University of Nebraska-Lincoln could rise 3% annually over the next three years.
The University of Nebraska Board of Regents spent much of the summer and fall signaling it intended to make the next system president one of t…
The Lincoln Board of Education on Tuesday took the first formal step toward a Feb. 11 special election on a $290 million bond issue to build t…
Three years after the University of Nebraska launched a public awareness campaign aimed at encouraging students to work hard to complete a col…


Tabitha Health Care Services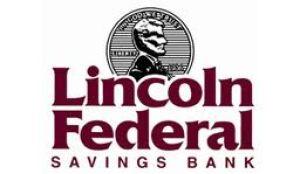 Lincoln Federal Savings Bank
When the geography department at the University of Nebraska-Lincoln was among two academic programs administrators offered to cut as part of a…
Sponsored by Sunrise Optimists and Neighborhood Extra
Imagine what it's like to flee your home country to escape persecution. Imagine living in a refugee camp and learning that you've been selecte…
After detailed testimony outlined how fingerprints are processed and analyzed, the answer of whether a Lincoln political activist and universi…
Beatrice School District administrators emailed parents of middle school students Friday after rumors of a student's hit list surfaced the pre…
Employees at the University of Nebraska will see a little more cash in their paychecks just in time for the holidays.
Lincoln Public Schools has a deal to buy two large plots of land in the northwest and southeast parts of the city for proposed high schools — …