Lincoln school district has spent more than $243 million over two decades to add geothermal systems and make other renovations to bring its sc…
Seven-year totals for the holiday lights recycling effort are 64,000 pounds collected, yielding $22,000.
Urban schools lined up in opposition to the proposal at Wednesday's committee hearing.
The Southeast Community College Board of Governors on Tuesday appointed Tim Cerveny to fill an at-large seat left vacant by the death of a boa…
Add two more high schools and something has to give, which is why, LPS officials say, a proposed $290 million bond issue includes about $10 mi…
More than 155,000 ballots are on their way to registered voters for the Feb. 11 special election on a $290 million bond issue for Lincoln Publ…
The longest-serving current member of the University of Nebraska Board of Regents announced Monday he would not seek a fourth term.
Planner Azcia Fleming pointed out the work that still needs to be done to make education equitable for all students, to ensure everyone feels …
On the surface, the gray, drab American coot is an unassuming bird similar to a duck. But its chicks are another story.
Think of it like ROTC for corrections workers, said Corrections Director Scott Frakes.
The 25th Martin Luther King Youth Rally and March scheduled for Monday will have a different format than past years.
The two high schools that LPS plans to build will accommodate half as many students as the existing high schools but will be built so they can…
Lincoln East High School is the 2020 winner of We the People: The Citizen and the Constitution, a high school program sponsored by the Nebrask…
Lincoln Literacy is seeking tutors for English Language Learners and native speakers of English working on increasing their literacy skills. 
Initial reports put snowfall at the Lincoln Airport at 1.8 inches.
The podcast, which has more than 500,000 listens since it started, focuses on climate change.
"By making these meals freely available to all public schoolchildren, regardless of income, we can eliminate needless bureaucracy, better prep…
The application to the National Register of Historic Places is unique, with a lidar (light detection and ranging) scan of the cave that result…
A bill that would allow teachers and other school personnel to physically intervene with students to protect themselves or other students ran …
"I was immediately impressed with its hands-on approach to education and openness to new ideas. This is an exciting time for the college as it…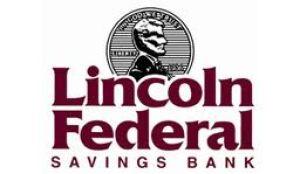 Lincoln Federal Savings Bank

Tabitha Health Care Services
LPS has determined that there's a need for more focus programs, but they should be embedded in existing high schools, not free-standing.
Like millions of other young people around the world, students from Prairie Hill Learning Center have regularly stood vigil at the place where…
Lincoln Public Schools is accepting kindergarten registrations for the 2020-21 school year through March 31.
About 100 supporters turned out Thursday evening for a rally promoting the Lincoln Public Schools $290 million bond issue, which voters will b…
Send photos of your child at pioneer school in the past or present to yourpics@journalstar.com or in a Facebook message; your photo may be in …
The group organized in support of a proposed Lincoln Public Schools $290 million bond issue will hold a rally Thursday at the Lincoln Children…
A medical-device company spun off from research done at the University of Nebraska announced it had received $20 million in a second round of …