LPS says Everett early childhood closures are not because of school spread; new CDC guidelines prompt officials to require kids wear masks at recess
Dan Hanson started as president of Peru State before the 2009-10 school year and has shaken the hands of 4,450 graduates during his tenure.
Incoming freshmen and transfer students could receive at least $8,000 in scholarships, as long as those students pursue high-demand careers an…
A total of 21,194 students grades 4-12 also elected Kate Bolz to the U.S. House, Ben Sasse to the Senate and approved a casino gambling initiative.
if teachers aren't comfortable, the union will help push for change. One recent situation: Alliance Public Schools, which has not required mas…
LPS students would leave early some days and get extra days off under a proposal to give teachers time to plan for both in-person and remote l…
Schools were turned upside down in the spring because of COVID-19, and so were families. 
The seven bids are for work on two high schools being built as part of the $290 million bond issue approved by voters in February. 
Speakers criticized LPS for a lack of transparency, while others said they were pleased with LPS's decision to keep schools open and urged off…
LPS identified the first instances of potential school spread of the COVID-19 virus at a high school, elementary school and a district support…
The Cavett PTO planned a fundraiser to help raise money for the Langans' medical bills, giving families and staff a chance dress up, drive by …
Friends hosted a drive-by costume fundraiser for Karen Langan and her husband, Pat, at Horizons Church on Thursday. Karen, who was a teacher a…
The Lincoln Education Association is warning Lincoln Public Schools staff not to participate in a "sick-out" on Monday, as rumors that the ide…
Chancellor Jeff Gold will leave his role at UNO a year early, but continue as chancellor at UNMC, while also becoming the NU system's next exe…
The union says a "not insignificant" number of parents and staff made decisions about returning to school based on the assurances schools woul…
The federal lawsuit alleges that the school knew of the boy's violent history and threats he'd made to rape female students and a pregnant tea…
Parent Maggie Thompson said not formally communicating the change to families and staff was abhorrent. "If you're going to make a change that …
A comparison of standardized test scores shows that LPS third through eighth graders lost few to no reading skills during the rapid shift to r…
A former Nebraska Department of Education employee has been sentenced to two years of probation for using a student group's credit card and st…
UNL recently received a testing trailer from the state to use for administering tests at its randomized mitigation testing site on the East St…

Tabitha Health Care Services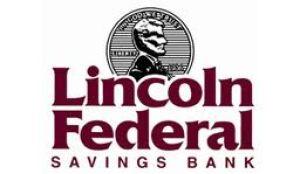 Lincoln Federal Savings Bank
According to a survey sent to more than 3,000 first-year and transfer students at UNL in September, 19% of respondents said they had not yet f…
Although it reported broad support that drove fundraising to $320 million last year, the University of Nebraska Foundation reported a net loss…
The Department of Textiles, Merchandising, and Fashion Design enrolls students in an interdisciplinary, industry-focused curriculum that inclu…
LPS officials proposed giving teachers more time for planning, letting students out of school early a second time each month and another day off.
LPS has long eyed land in west Lincoln for a future elementary school, but the exchange would mean LPS and the YMCA would have to find alterna…
Grading work will begin soon on the site for the high school near 70th and Saltillo Road. The same work is already done on site in northwest L…
A total of 53,335 individuals and organizations made donations in the 2019-20 fiscal year, the foundation said Monday, helping the charity rai…