Jean and Bill Kechely retired this spring, along with 86 other Lincoln Public Schools teachers with a combined total of more than 2,300 years …
Amid uncertainty surrounding the coronavirus pandemic, applications to the NY system from Nebraska students are up 6.4% from a year ago.
Lincoln Public Schools district offices on O Street were destroyed by fire on May 30, 2011. See photos from the scene.
The University of Nebraska-Lincoln will start the fall semester one week earlier and where it ended the spring semester — online — before conv…
Ron Withem, former state senator from Papillion and speaker of the Legislature from 1993 to 1996, was saluted Thursday by University of Nebras…
Students will start classes Aug. 17 and remain on campus until Thanksgiving before completing the semester online in mid-December.
LPS officials asked all district departments to trim their budgets by 3%.
The Lincoln Board of Education unanimously elected longtime board member Kathy Danek as its newest president Tuesday.
The Lincoln Board of Education on Tuesday approved a $1.1 million bid to K2 Construction of Lincoln to dig well fields for a major overhaul of…
The more than 10,000 undergraduate and graduate students at the college system's campuses in Peru, Wayne and Chadron will start Aug. 17 and co…
Early enrollment for summer classes this year is up more than 10% over last year.
Jenny Michener was feted by a drive-thru party celebrating her graduation from Lincoln Southeast on a day devoted to grads.
Nearly half of this year's Class Acts honorees -- 169 graduates -- indicated plans to attend the University of Nebraska-Lincoln.
UNL professor Ken Dewey has traveled the state and region documenting all kinds of extreme weather, from tornadoes to snowstorms, droughts to deluges.
Meet the top graduates, in alphabetical order by school, through Lincoln Northeast.
Meet the top graduates, in alphabetical order by school, from Lincoln Pius X through York.
Meet the top graduates from Lincoln and area high schools.
Brenna MazourLincoln Pius X
Lauren TaubenheimLincoln Pius X
Braden Patrick SmithAquinas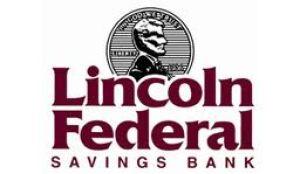 Lincoln Federal Savings Bank

Tabitha Health Care Services
Trey ComstockAshland-Greenwood
Bryce KitrellAshland-Greenwood
Blake KobsAshland-Greenwood
Renae J. BusenitzAshland-Greenwood
Micah Levi JuddsAshland-Greenwood