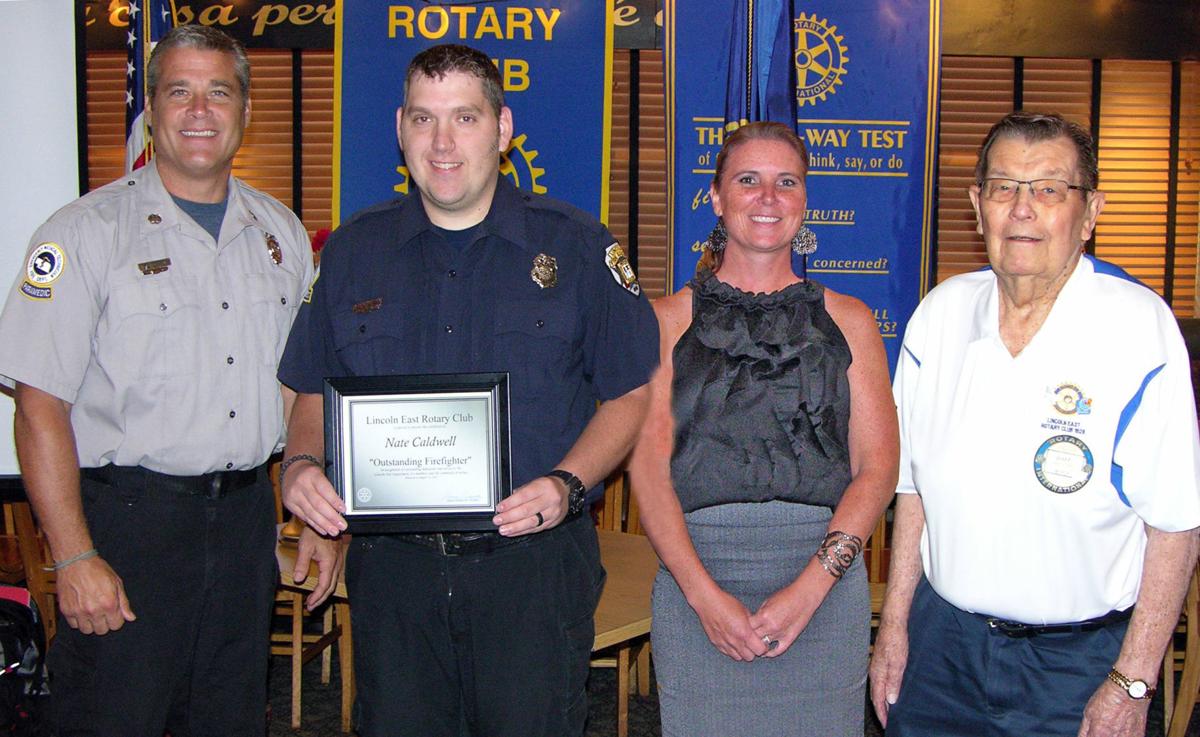 Lincoln East Rotary Club recently honored Nate Caldwell of Lincoln Fire and Rescue as Outstanding Firefighter of the Year.
Caldwell has been with Lincoln Fire and Rescue (LFR) for the past six years. He is currently a firefighter/paramedic with Engine 4 A-shift, where he serves the citizens of south Lincoln.
He is active both on- and off-duty. He serves as a paramedic preceptor, which requires him to intensely supervise newly employed paramedic interns through an arduous system certification process.
"Our EMS system is among the best in the nation, due in no small part to the everyday provider whose nose is to the grindstone working to ensure the future success of new paramedics," said LFR Batallion Chief Tim Linke. "Nate has always sought and received challenging assignments at busy stations."
You have free articles remaining.
In addition to his on-duty work, Caldwell is actively involved with administrative activities that benefit both LFR and the public. He recently took on the responsibility of serving as the department CPR coordinator.
"This is a challenging position, as he will be responsible for ensuring that all LFR and LPD personnel are certified by the American Heart Association in CPR," said Linke. "He will also be responsible for coordinating CPR training provided to outside agencies and businesses."
Caldwell was crucial in developing an active shooter training program and willingly sought a temporary reassignment to ensure the department was trained in the proper procedures for handling these incidents.
Charitably, Caldwell coordinates meals for the less fortunate during the holidays and also ensures that LFR's presence during Boo at the Zoo is staffed.
He is an active member of LFR's awards and recruitment committees. He works diligently to make sure that food is catered and the venue is set up for LFR's annual awards ceremony. He works actively to assist the recruitment committee with new candidate agility testing.
"Nate is not one to seek the limelight," Linke said. "He is always looking to improve himself, share with others and save lives."