Paige Duncan got the idea to turn the brick wall on the west side of Saro Cider into a community mural after spotting a post on Instagram late last month from a shop in Lincoln Park in Chicago.
Alice & Wonder, a clothing store, was inviting people to sign the wall at Heritage Bicycles.
Right Way Signs had painted "We're in this together" on the side of the bike/coffee shop, with a Chicago flag in the middle, and left the rest of the wall blank for people to write their own message. They tagged it #BYOM (bring your own marker).
"I thought it was a great message," Duncan said, adding that she thinks it's one that connects with a lot of people right now.
So last week, on a day with beautiful weather, she and her husband, Jonathan Henning (who own the cidery and tasting room on the east edge of downtown with three others) and their two kids power-washed the wall, painted it white and added black words in the middle: "We are in this together."
On April 1, Saro Cider shared a photo of it on Instagram, saying, "Add to our wall."
Empyrean Brewing Company was the first to contribute, attaching its tin logo. Then, Cosmic Eye added a sticker.
As word started spreading, bumblebees, hearts and flowers and messages started popping up, like "This too shall pass" and "Be Brave."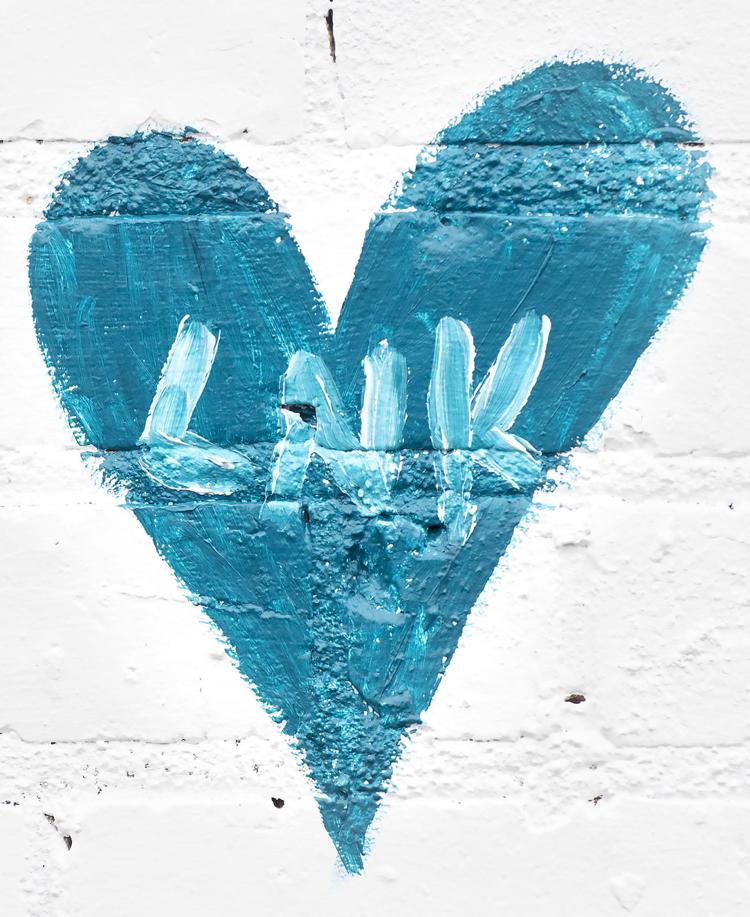 "We're very fortunate to have some amazing customers, and they've put it on their social media. We've reached out to some other businesses to add something when they have time," Duncan said.
Last Saturday afternoon, Lincoln artists Katie Nieland and Joe Horacek took ladders and spent four hours sketching out, then painting. Nieland, a large, blue bison with a floral print. And Horacek, the outline of Nebraska covered in a blue sky and cornfield landscape. 
Nieland said she loves Saro Cider, so when she saw the post, she wanted to add something to the wall. She decided to go with a bison, a design she'd been working on.
"I thought it was a good representation of both Nebraska and strength and being part of a herd," she said Thursday.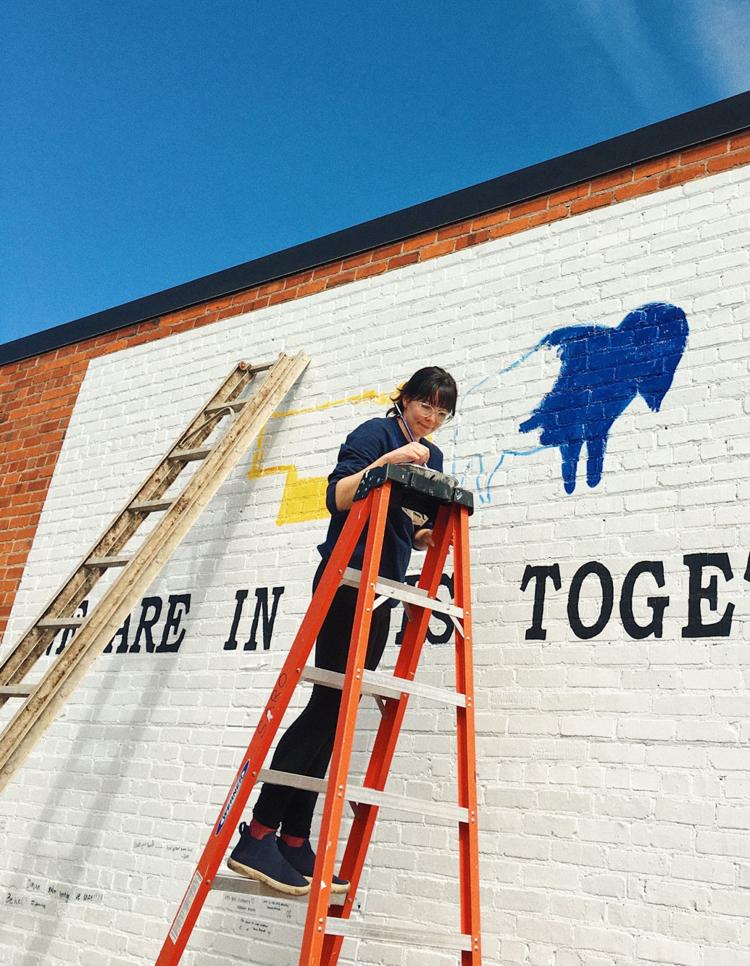 Nieland said a family showed up as they painted and left messages on the wall, too. The ladders made social distancing easy. 
"I was really glad that Saro was able to give artists a chance to connect while we're physically separated," she said.
Nieland encouraged others to continue to add to the wall and try to express themselves and what they're feeling.
"I hope people see the paintings and think about contributing and get some warm fuzzies about our community," she said.
Duncan said since they didn't sandblast the wall, they don't anticipate it will last long-term. So, someday, when all this social distancing isn't relevant anymore, they'll change it.
She said, like other breweries and bars, Saro has had to rely on online sales and deliveries and people stopping in to pick up crowlers of their ciders and cider cocktails. She's been pleasantly surprised at how supportive the community is. 
"I really think we live in a great place. People really want to help each other," Duncan said. 
Concerned about COVID-19?
Sign up now to get the most recent coronavirus headlines and other important local and national news sent to your email inbox daily.