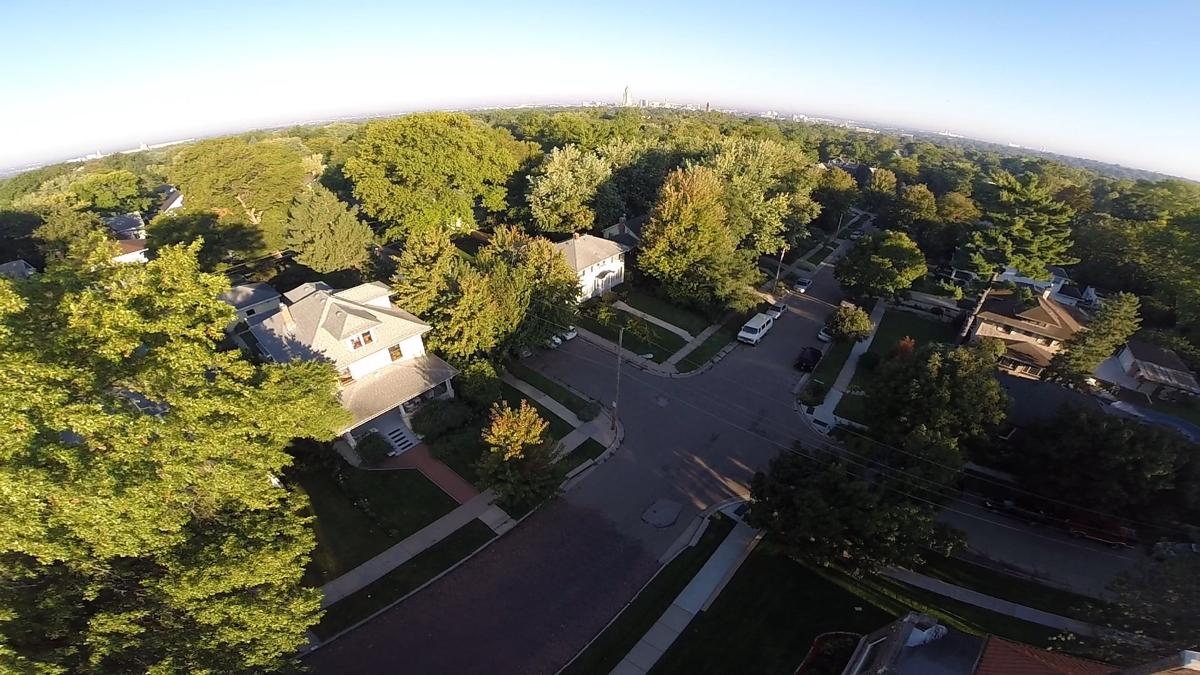 Before it turned too cold, Jose Lemus spent the late fall and early winter knocking on door after door in north Lincoln.
He wasn't campaigning. He wasn't selling. He was listening.
"The conversations are straightforward," he said. "What do you like about your neighborhood? What don't you like? And then we go deeper."
Lemus and others canvassing the community are compiling the first tangible results of Collective Impact Lincoln, a $1.175 million grant-funded effort to empower residents of the city's lowest-income neighborhoods.
The project was launched last year by a coalition of nonprofits — Civic Nebraska, Nebraska Appleseed and the South of Downtown Community Development Organization — with the goal of identifying, and addressing, problems people face in a half-dozen of Lincoln's oldest neighborhoods.
The grant from Woods Charitable Fund allowed the coalition to hire three door-knocking community organizers, a program manager and a policy analyst. The program manager will help train neighborhood leaders to help themselves, and the analyst will help turn neighborhood needs into change.
But first, they need to know what those needs are. And that's why Lemus and others spent late last year trying to talk to strangers, and why they're getting ready to head back out, with a goal of knocking on 10,000 doors in a year.
So far, they've covered about 1,500, and have had detailed conversations with more than 330 residents.
"That's one of the things I really appreciate from the job," said Lemus, a community organizer with Civic Nebraska. "When they realize you're not trying to sell anything or shove anything political down their throat, they like talking about their neighborhoods."
To Lemus, who's covering the Hartley and University Place neighborhoods, they talk about how much they value the history and diversity of where they live.
They talk generally, about transportation, jobs, affordable quality housing — about wanting the growth that Lincoln is known for to spread inward, to improve its oldest neighborhoods. They talk specifically, about wanting brighter streetlights and a cleaner UPCO Park.
And they talk about feeling isolated from their neighbors, something that surprised him.
"People can be somewhat disconnected but still have the same concerns and desires for their neighborhoods."
Collective Impact Lincoln has sorted the initial results and will share them Monday at an open house at the Malone Center. Generally, residents cite safety and deficient public services as concerns, and quality of life as a neighborhood positive.
But those first few hundred responses are only a start. "This is certainly not comprehensive nor is it the final understanding of community issues," said Amanda Barker, deputy executive director of Civic Nebraska.
And what they learned during the first round of door-knocking will help shape the second, which should begin early next month. For example, so many residents talked about the need for green space — something organizers hadn't expected. They'll now include that in their surveys.
They plan to continue sharing what they learn with agencies that serve people who live in the neighborhoods, starting with the open house.
"So everybody has this baseline understanding of what people are saying in these particular neighborhoods," Barker said. "These are pretty wicked problems that plague communities and we know we're not the only ones who will be working to solve them."
The coalition has also launched the other parts of its plan. It started its policy analysis, beginning with trying to understand the city's systems. It's also identified a few issues it might tackle, though Barker said it was too early to disclose those.
And it's making progress in its leadership training: On a snowy Saturday in February, 30 people showed up for a community builder workshop, where they learned skills needed to launch neighborhood initiatives and projects. A second workshop is scheduled for next month.