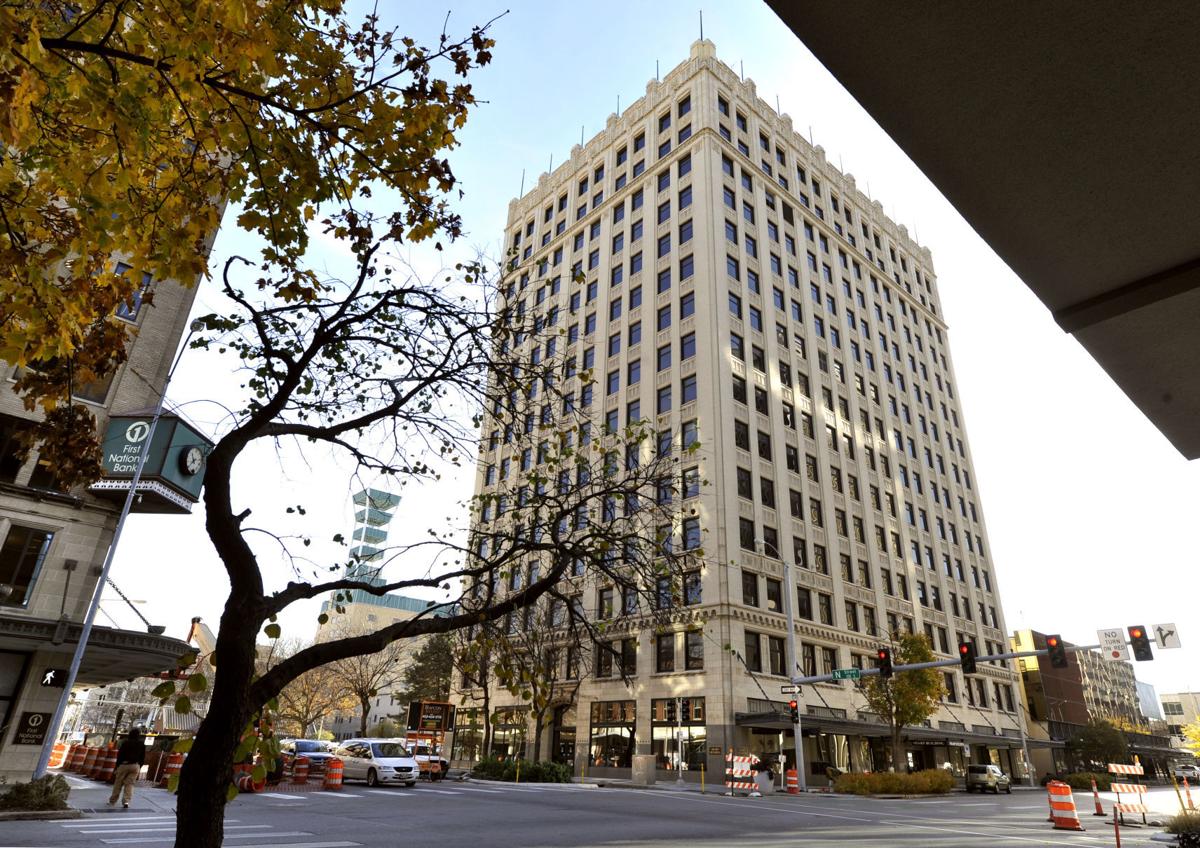 Lincoln developers are wasting no time in taking advantage of a new law that gives them more time to pay back tax incentives.
On Wednesday, the Lincoln-Lancaster County Planning Commission voted to recommend amending the Block 65 Redevelopment Project to give the owners of the Sharp Building at 13th and M streets 20 years to pay back potential tax-increment financing instead of 15.
The commission also recommended approval of a redevelopment at 25th and Vine that will bring 36 apartments to the area, including six designated as affordable housing. The project also proposes paying off its tax-increment financing over 20 years instead of 15.
Those are two of three projects on which city officials are likely to approve a 20-year TIF payback period. On Monday, the Lincoln City Council held a public hearing on a 20-year TIF schedule for the redevelopment of the Gold's Building at 10th and O streets, and it's scheduled to vote on the project next week. The council will vote on the other two projects in a few weeks.
Tax-increment financing allows developers of projects in designated blight areas to use the increased future property taxes the project generates to pay for certain upfront costs, such as site acquisition, demolition costs and streetscape improvements.
Developers either get a loan or sell a bond and then divert the additional property taxes to pay it off.
Nebraska voters in November approved a constitutional amendment to extend the TIF payback period from 15 to 20 years in areas that have been declared "extremely blighted."
Supporters of the amendment, which passed with 65% of the vote, said it will boost redevelopment interest in economically depressed neighborhoods.
The ability to declare areas extremely blighted was granted to cities by the Legislature in 2019. An already-blighted area can qualify if it has a poverty rate of at least 20% and an unemployment rate that's at least twice the state's rate.
Lincoln last year approved extreme blight designations for several areas of the city that qualify, which allows projects to take advantage of the 20-year TIF payback.
The redevelopment of the Sharp Building is one component of a larger project on the block bounded by 13th, 14th, M and N streets.
On Monday, the City Council had a public hearing on a $71 million project to build a 15-story apartment building at 14th and N streets. Chicago-based Argent Group has proposed 202 apartments, parking for 150 vehicles and high-quality amenities including a coffee bar, fitness center and expansive lobby with a door attendant.
The project, which the City Council is expected to approve Monday, would use $14.1 million in TIF, but Argent plans to pay back the money in 15 years and did not ask for a 20-year payback period.
The Sharp Building project, which includes renovation and rehabilitation of the 16-story building at 13th and N streets and the possible conversion of some of the upper floors to apartments, would occur as part of a second phase, after the new apartment building is built. A potential third phase includes construction of a city parking garage with more than 700 spaces.
According to documents submitted to the Planning Department, the 20-year TIF payback period for the Sharp Building project "would contribute to the financial viability and overall feasibility" of the plan because it will occur over several years, which limits the TIF funds that would be available in the early years of the project.
The 25th and Vine project would include 36 apartments in two buildings, six of which will be designated as affordable. The estimated cost of the project is a little over $4.1 million, with about $900,000 of that coming from TIF.
Urban Development Director Dan Marvin said that with a 15-year payback on TIF, the city only would have asked for four of the apartments to be affordable units, but it was able to negotiate two more in exchange for supporting the 20-year payback period.
Marvin said he doesn't expect that the 20-year TIF payback period will be asked for nor granted on every project proposed in areas where it's available, but he said it's a useful tool for the right projects.
Before the vote on extending the TIF payback period to 20 years even came up, Lincoln went through the process of declaring areas extremely blighted because it allows developers doing affordable housing projects to get more access to grants and loans.
"We drafted these districts following the state rules long before we knew there was going to be a vote on 20-year TIF," he said.