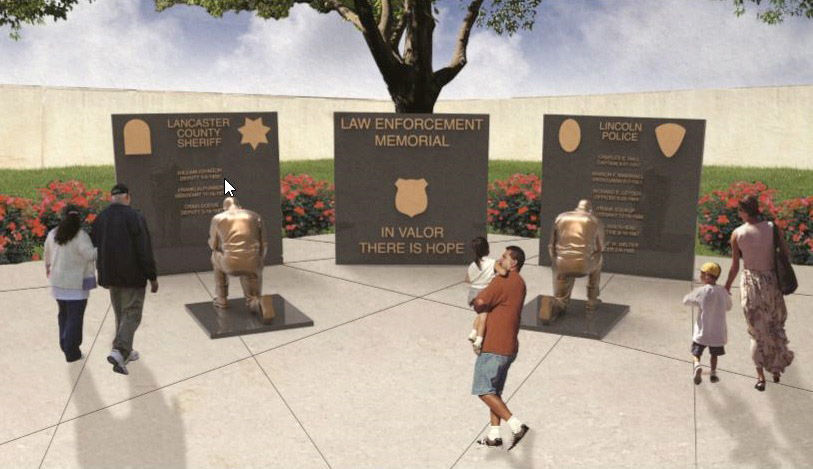 Two years after plans for a Hall of Justice memorial to fallen law enforcement officers first developed, the project is inching closer to fruition.
But the memorial that was largely put on hold by the pandemic now faces another obstacle: None of the roughly 700 vendors who received the bid the city put out in May opted to pursue a contract, Lincoln/Lancaster County Purchasing Agent Robert Walla said.
Walla said it's a matter of when, not if, the city lines up a contractor, but the initial no-bid outcome represents the latest setback in a project now years in the making. 
"Fundraising during a pandemic was a challenge that offset some of our big events that we had planned," said Lincoln Police Capt. Max Hubka, who serves as treasurer for the memorial fund committee. "But I think we — as a committee — would look at this as just one more thing that we need to address and overcome." 
The committee has raised $150,000 for the memorial to honor seven Lincoln Police officers and three Lancaster County Sheriff's deputies who died or were killed in the line of duty. The police union and sheriff's association each donated $15,000 to the effort. 
The memorial's design features life-size statues of officers kneeling before walls that bear the names of those who died or were killed, including Lincoln Police Investigator Mario Herrera, who was shot while serving a warrant in August of last year.
Walla said the timing of the contract could have contributed to the lack of bids. Of the hundreds of vendors sent proposals, he said only around 10 viewed the plan, in part because there tend to be an influx of contracts available at the start of the summer.
Kerin Peterson, the Public Building Commission's administrator, said contractors reported labor shortages and a backlog of pandemic-postponed projects when she asked why they hadn't bid on the memorial.
The commission will review any bids submitted, but Peterson said she had "no idea" when a suitable bid might come through.
As the city attempts to find a contractor, the memorial committee is remaining focused on the end result, Hubka said. In a year when law enforcement agencies and their funding have been scrutinized, he added, it was nice to see community members support the memorial for fallen officers. 
Sheriff Terry Wagner said that despite the delays, it has been a worthwhile effort.
"I'm really excited about it," Wagner said. 
Top Journal Star photos for June
Top Journal Star photos for June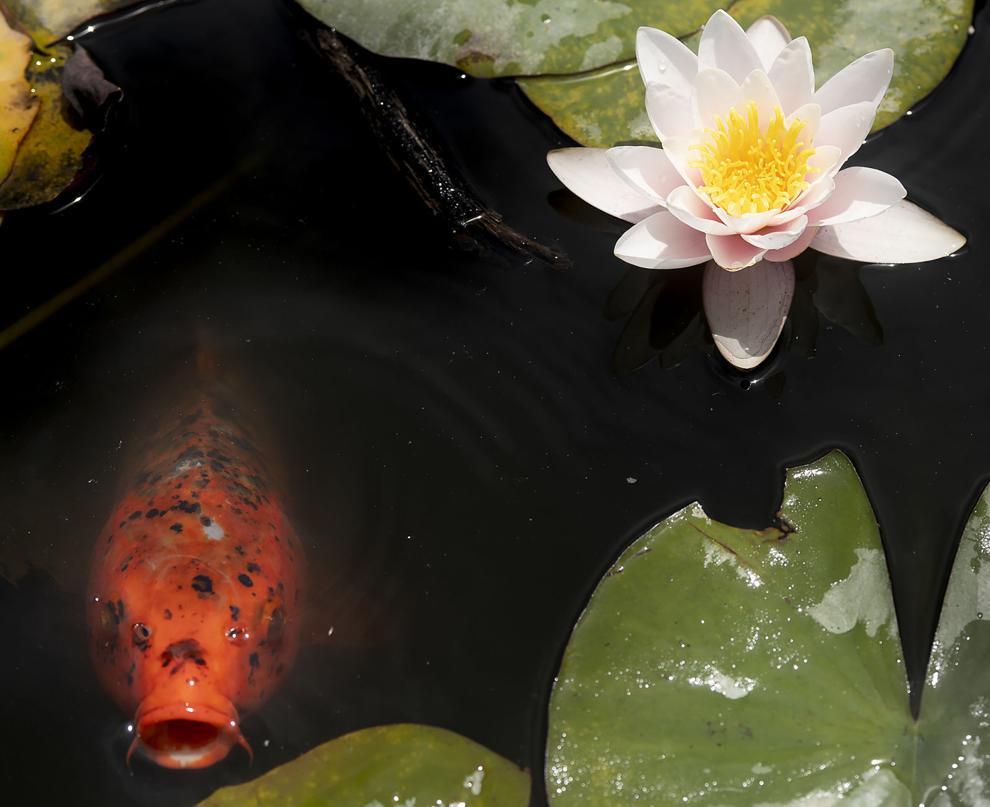 Top Journal Star photos for June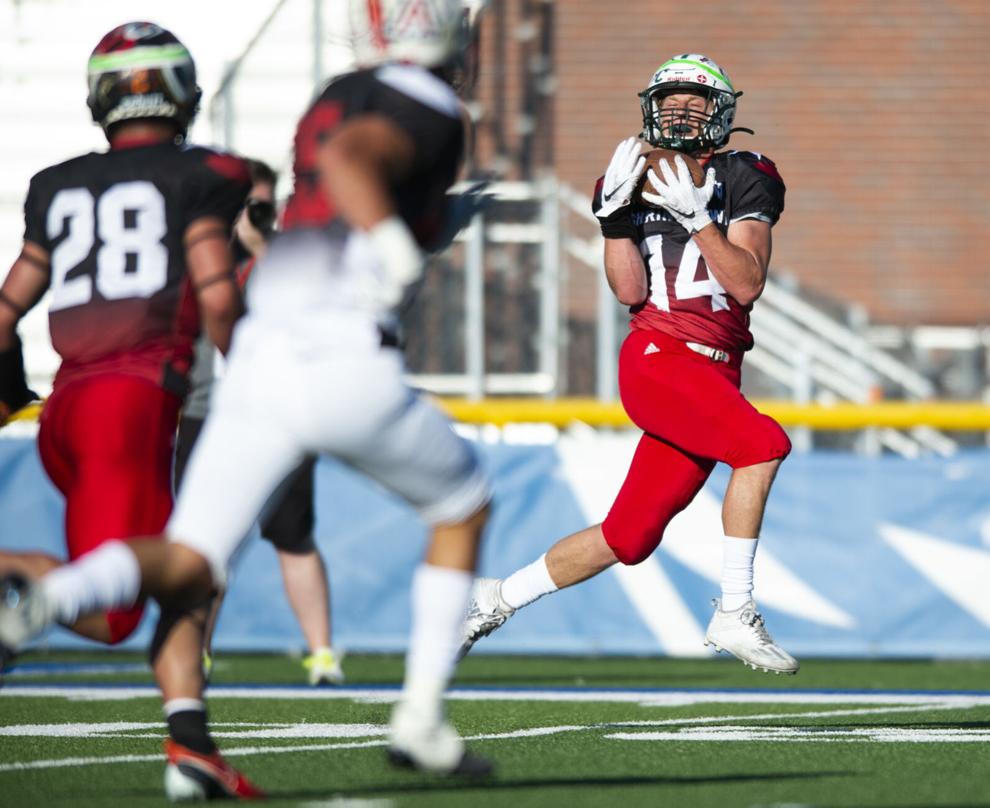 Top Journal Star photos for June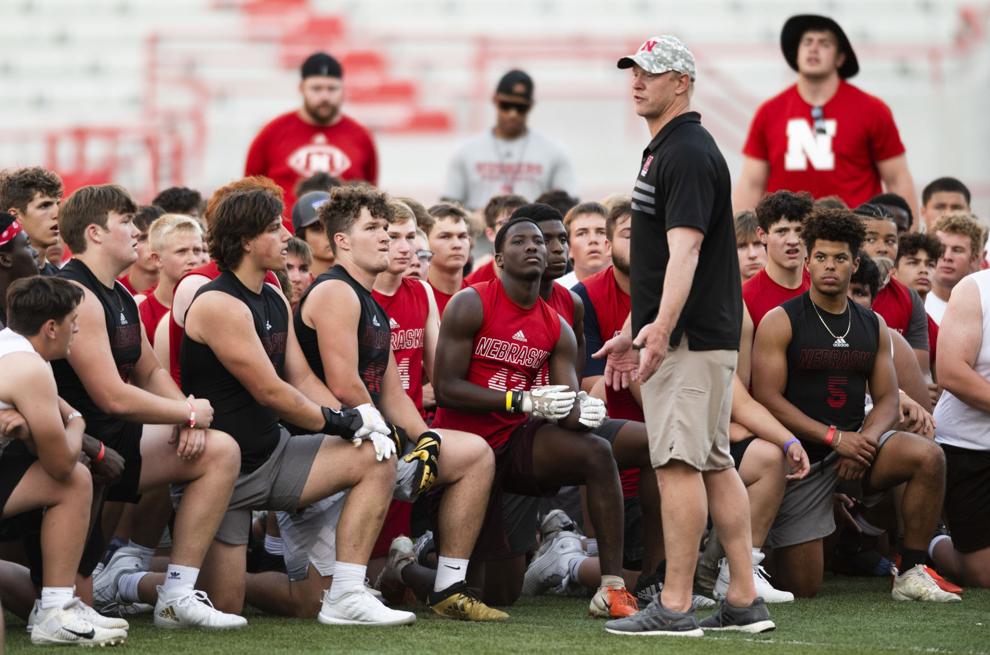 Top Journal Star photos for June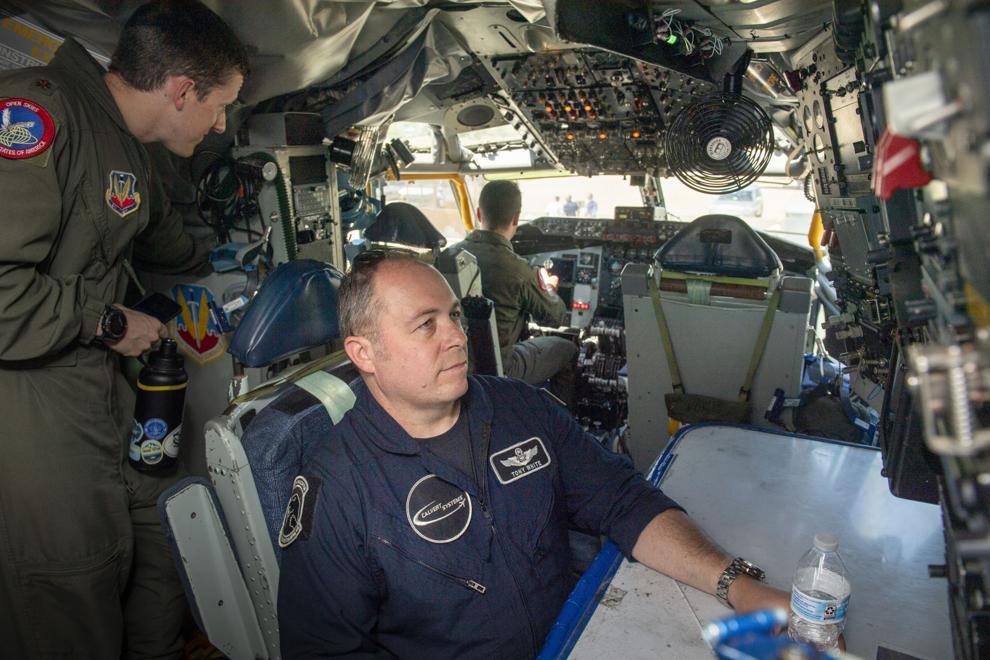 Top Journal Star photos for June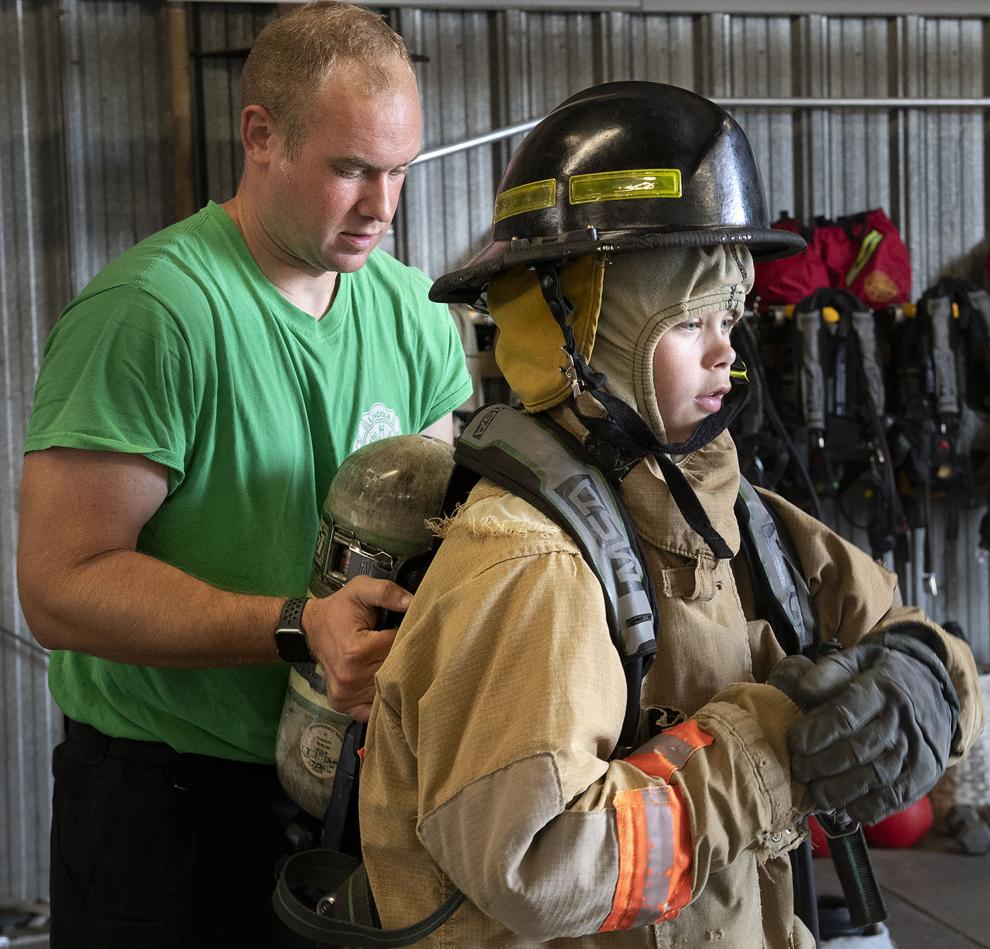 Top Journal Star photos for June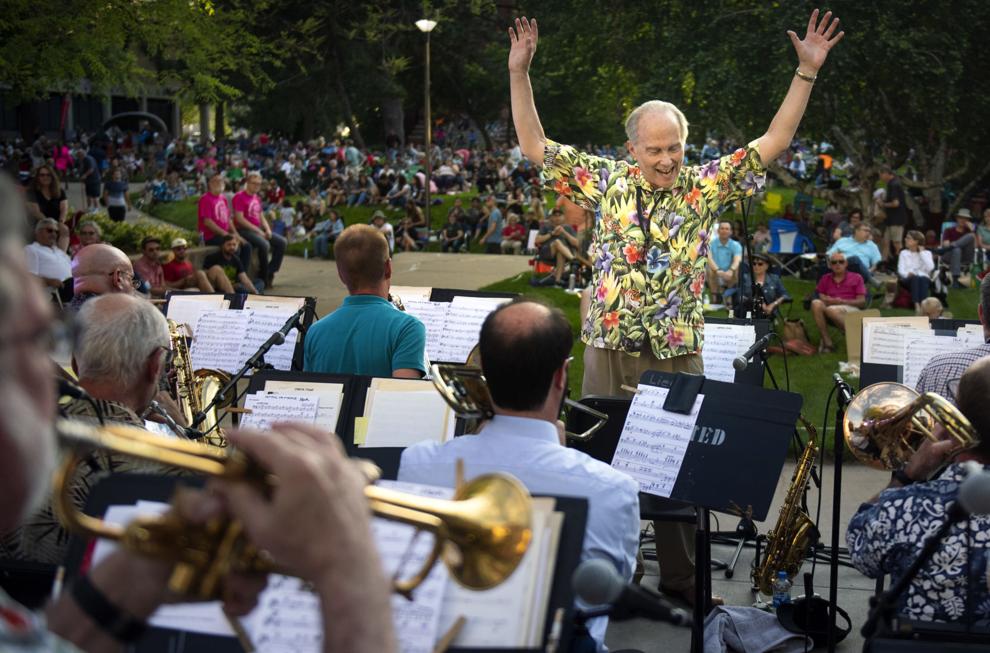 Top Journal Star photos for June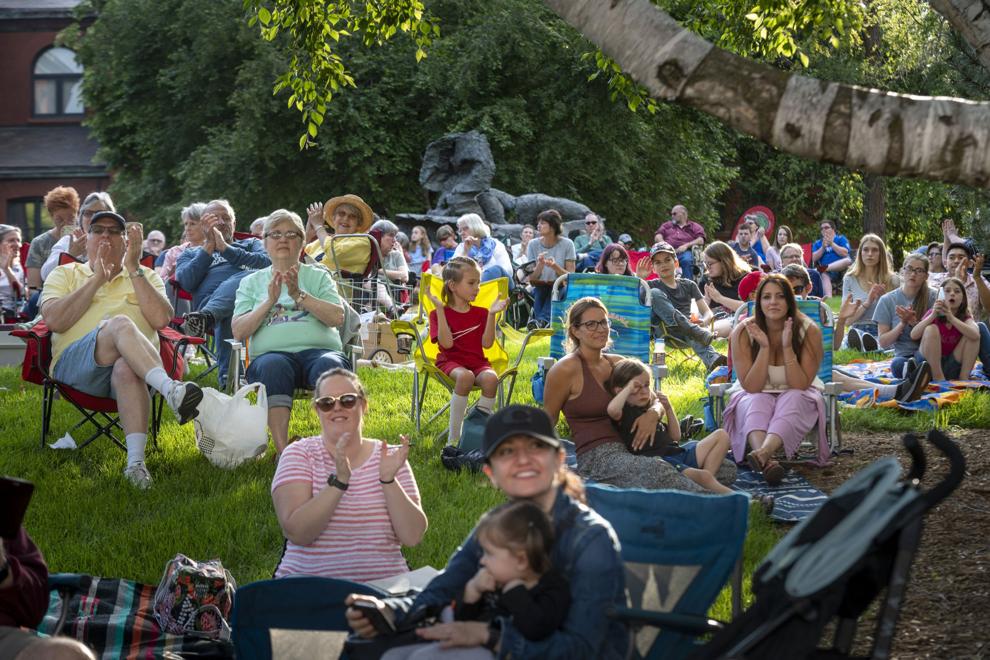 Top Journal Star photos for June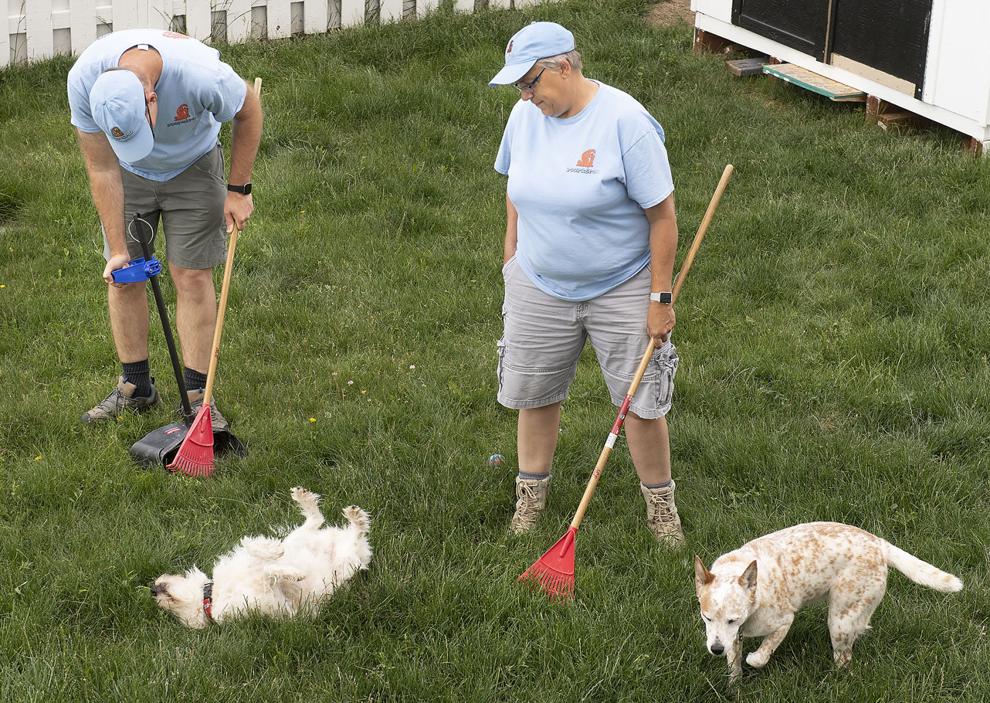 Top Journal Star photos for June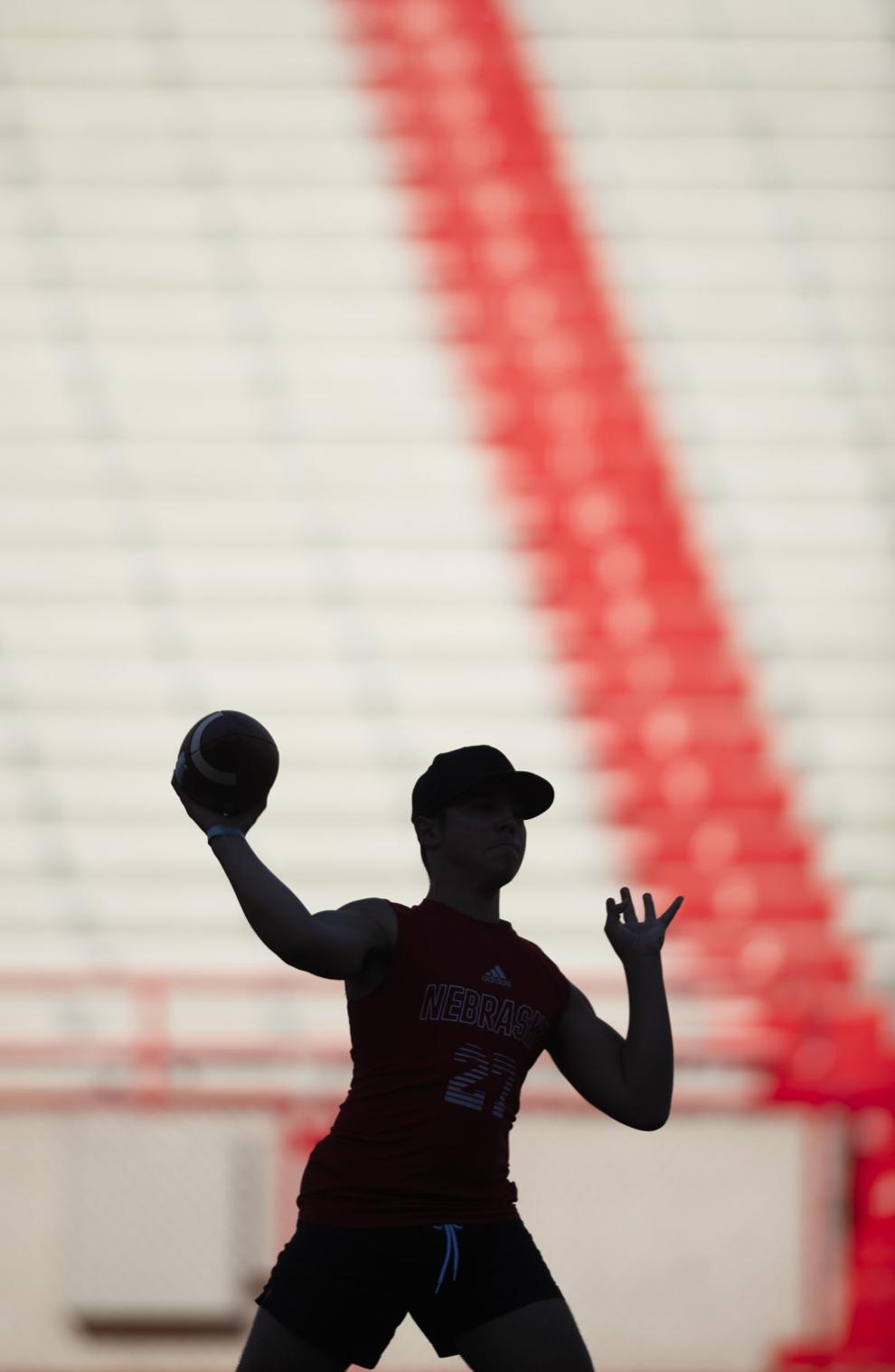 Top Journal Star photos for June