It happens in a split second.
A Lincoln police officer in a bulletproof vest zooms in her camera's long lens, looking southeast from the brightly lit second floor of the Hall of Justice toward the darkened scene below of hundreds of protesters gathered on Lincoln Mall.
Then, the plate-glass window to her left shatters. She reacts to the sound and sees the spider-webbed window. Her ponytail whips around as she spins away.
Investigators say it was a .223 bullet, one of six rounds fired from a high-powered rifle toward the government building as law enforcement officers stood guard during protests May 30 over George Floyd's killing by a police officer in Minneapolis.
The Lincoln officer was backlit and easily visible from outside at 11:27 p.m. on the second night of local protests. Police believe the shot was directed at her.
"From her perspective, that was just a very terrifying experience," Officer Erin Spilker said.
"The odds of it being that close to someone standing there when there's all these other windows, I think that's a pretty telling sign."
The officer, who agreed to the release of the video that captured the moment, declined to be interviewed.
No one has been arrested for shooting at the officer, the most serious crime related to two nights of protests that devolved into violence and vandalism investigated by Lincoln police and Lancaster County Sheriff's deputies over the past six months.
Dozens of people have been identified, ticketed and charged for other crimes that night —  criminal mischief for smashed glass, arson for fires set in buildings along the mall and assaults on officers for fireworks and bottles thrown at them.
* On Oct. 30, prosecutors charged a 17-year-old Lincoln girl in juvenile court in connection to three arsons for starting toilet paper on fire and throwing it into broken windows at 1128, 1220 and 1233 Lincoln Mall.
* Another teen, 17 at the time but 18 now, was charged in juvenile court for criminal mischief at the offices of Farmers Mutual of Nebraska, Lincoln Chamber of Commerce and Nebraska Association of County Officials and for throwing fireworks at or near a person or building. At a hearing last month, he got nine months' probation.
* Trever Kurtz, 27, has been accused of second-degree assault after hitting a pedestrian crossing O Street near 25th with a group of protesters early May 30. Police largely see the incident as the spark that led to looting and a fire across the street at EZ-Go.
* Tyler Maple, 28, has been charged with first-degree arson for allegedly lighting a trash can on fire at the convenience store after others had broken in early that morning. Police said there were reports of more than 100 people inside at 2:40 a.m., but only a couple remained by 3:06, when Maple allegedly walked in, set the fire and walked out 1 minute later. The fire burned for 5 minutes before someone used a water bottle to put it out.
Prosecutors charged more than a dozen people, mostly teens, with things such as destruction of private property, theft and criminal mischief, in addition to the wave of people arrested for curfew violations.
The mayor's office, which earlier indicated it would consider pardons for those who violated curfew, said no one has applied for a pardon.
But police still are working to solve more of the crimes caught on video and shared with law enforcement.
Search warrants filed in Lancaster County District Court provide a glimpse into work that has continued in the six months since.
One filed last month involved a man dressed in a Deadpool costume early May 31 caught on video smashing 26 window panes with a hammer along the mall, causing nearly $17,000 damage. A warrant went out for Christopher Gray's arrest on a felony criminal mischief charge Nov. 19.
Another filed this summer involved a sheriff's investigation into a Craigslist ad by someone claiming to be antifa and offering to pay up to 1,000 people $25 per hour to go to protests in Lincoln and Omaha and "cause as much chaos and destruction as possible." It tracked back to a 33-year-old Lincoln man, a registered Republican, who wasn't charged.
In the first search warrant, about the broken windows, Lincoln Police Sgt. Chris Vigil distilled it this way: "Beginning on the evening of May 29, 2020, pockets of civil unrest erupted in parts of Lincoln, Nebraska. This civil unrest continued into the evening of May 30, 2020, wherein 100s of people gathered in the 1000 block of Lincoln Mall to protest around the Lancaster County Courthouse. ... As the night progressed, dozens of protesters committed criminal acts including those that caused property damage along and around Lincoln Mall between 10th Street and 14th Street. This damage was ultimately estimated to total millions of dollars."
Arrests were made for crimes caught on video by fellow protesters, the media or even suspects' own social media posts, mostly with the help of Crime Stoppers and tips.
In the aftermath, police collected all the video footage they could from that night — from businesses in the area, the public, social media sites and some media outlets — and began the tedious process of inspecting hundreds of hours for evidence of crimes. They shared photos on Crime Stoppers in a 24-part series titled "The Daily Riot."
Chief Deputy Lancaster County Sheriff Ben Houchin said in late October that his office's role in the investigation focused on damage to the Hall of Justice building and grounds, including the shots fired, and vandalism to the Abraham Lincoln statue out front.
He said investigators believe they have ID'd the girl who spray-painted the statute with help from a Crime Stoppers post with her photo.
Houchin said on the night of May 30, people threw bricks and bottles, even a carpenter's knife taped open, at officers lined up in front of the government building. One person used a baseball bat to hit rocks toward officers.
He said officers smelled fuel when bottles broke. Then the fireworks started.
"If you throw an accelerant on people and you're shooting fireworks, nothing good can come from that," Houchin said.
While that could qualify as felony assault on an officer, Houchin said, he knows they're never going to be able to identify everyone responsible. Partly due to the darkness and chaotic conditions.
Houchin said it's clear a small group of people had bad intentions and hid behind peaceful protesters.
"There were some bad people doing some bad things," he said.
He takes issue with people who say they went to a peaceful rally and got gassed by law enforcement, though he acknowledges not everyone in the crowd had criminal intentions. But peaceful protesters had every chance to see what was happening and leave, Houchin said.
He pointed out the dynamics of a mob mentality when a situation spirals out of control, causing people to do things they normally wouldn't do. Sometimes it leaves the person shocked later at what they did.
As for the shooting, Houchin is asking anyone who knows anything about it to "please speak up."
Six shots were fired at the second and third floors of the Hall of Justice, which houses the county and district courts. A window in a recruit classroom on the first floor was broken, too, though likely by something thrown.
Houchin believes the shooter was somewhere along Lincoln Mall, or close to it, between the Capitol and the Hall of Justice.
Spilker said investigators don't think it was someone standing in the middle of the crowd.
"Were they in a parking garage? Were they on the street? Were they hiding?" she asked. "Maybe someone on that peripheral saw something and didn't think to call in or think anything of it at the time."
Houchin said if it had been quieter, before people started shooting fireworks at officers and throwing bottles, they would've heard the shots.
He was on the line pushing back the crowd and said it was chaotic. But he expects the rounds would've been loud, echoing off the buildings south of downtown.
"Somebody heard it. Somebody knows. And, of course, whoever did it knows. But this was life-threatening actions," he said. "Even if they thought they were shooting above everybody and it was funny or whatever."
"How scary to think someone would think that was a worthy response to what's going on," Spilker said.
Officers still hope someone saw something that night and could help them determine the shooter.
"Whoever did this needs to be found and brought to justice, because they created a very bad situation, and it could've been worse," Houchin said.
The shots raised the stakes for officers, who are people with kids and spouses at home, he said. After 27 years as a law enforcement officer in Lincoln, it was disappointing, he said.
"I hope for the rest of my career nothing like this ever happens again. That's our goal, and I hope that's everybody's goal in the community," he said.
PROTESTS: A LOOK BACK AFTER 6 MONTHS
Protests: A look back after 6 months
George Floyd Protest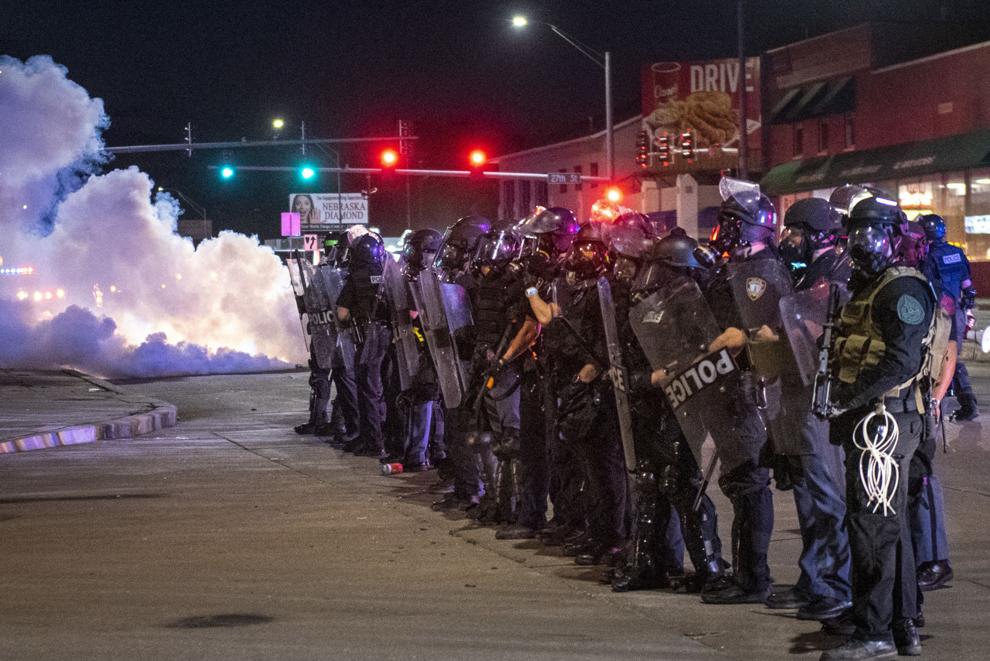 George Floyd Protest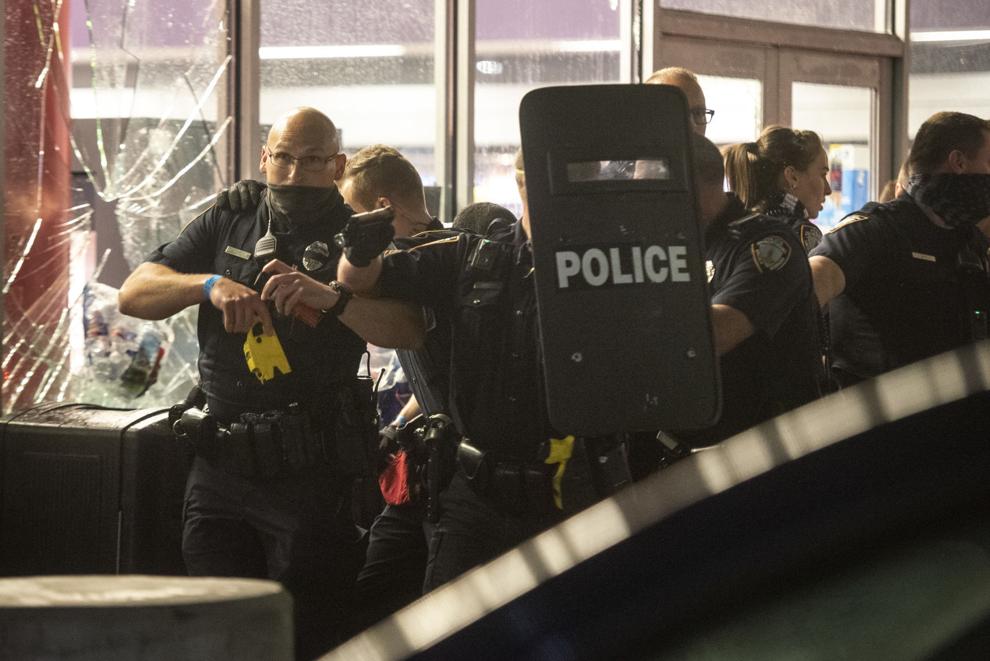 George Floyd Protest
George Floyd Protest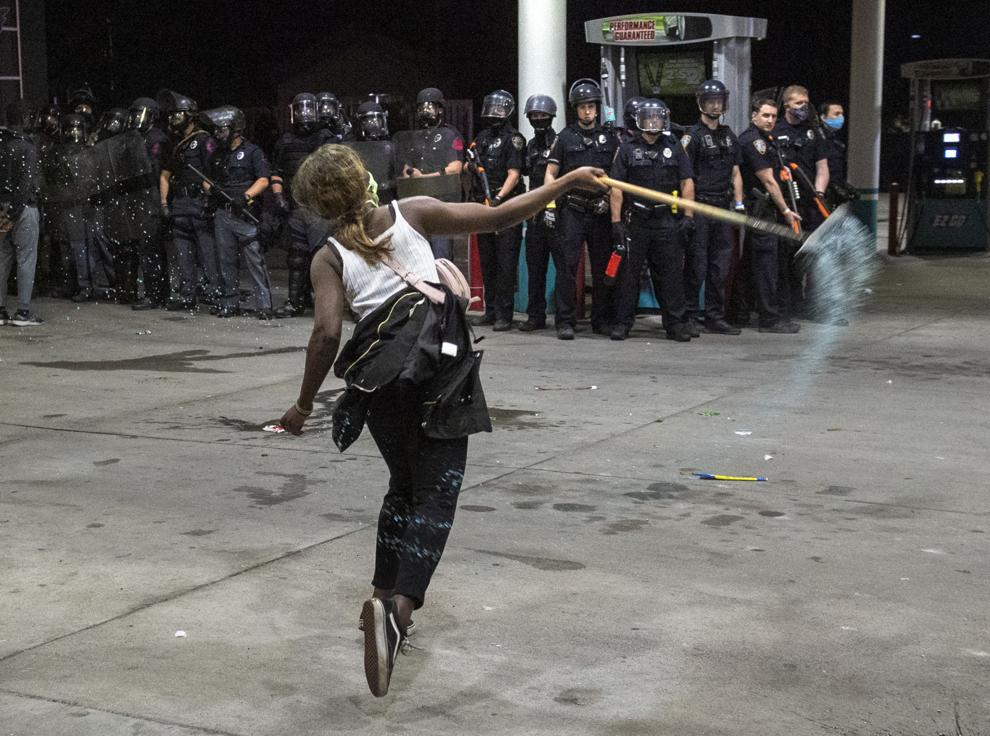 George Floyd Protest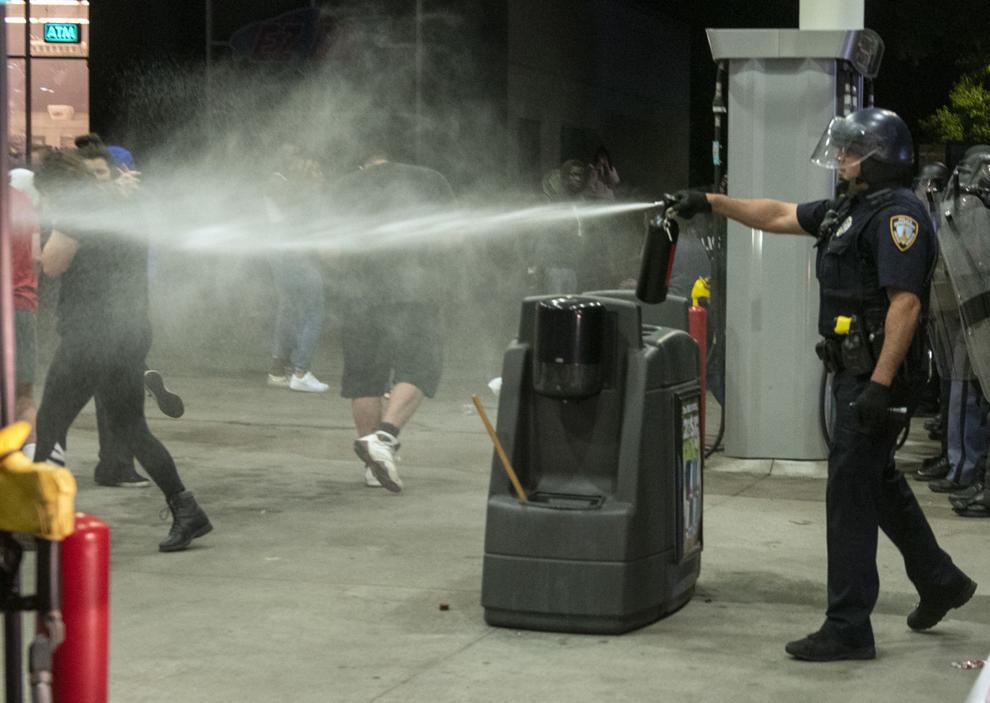 George Floyd Protest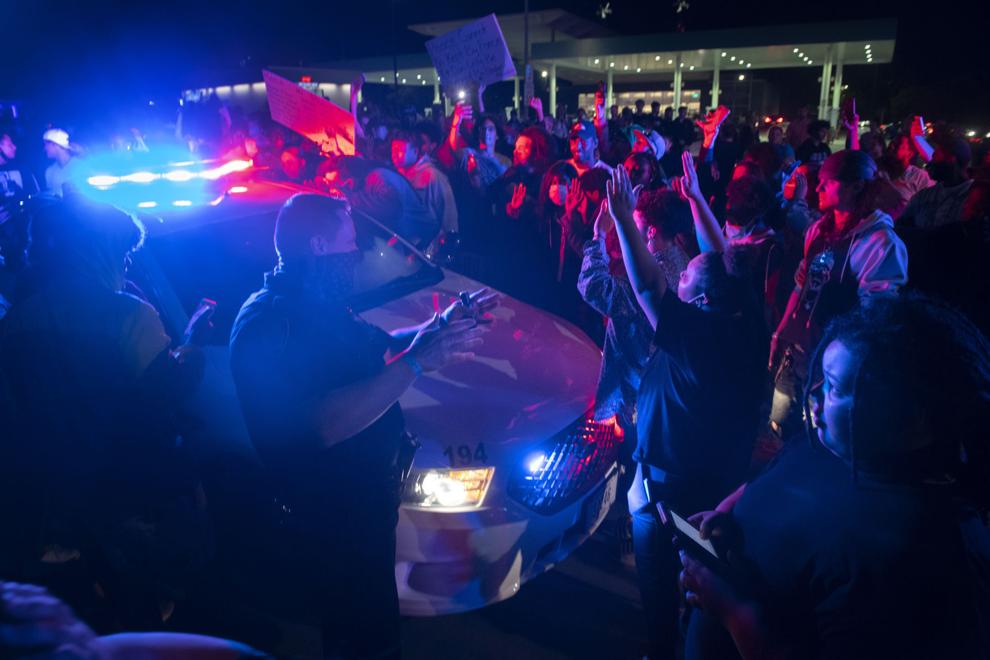 George Floyd Protest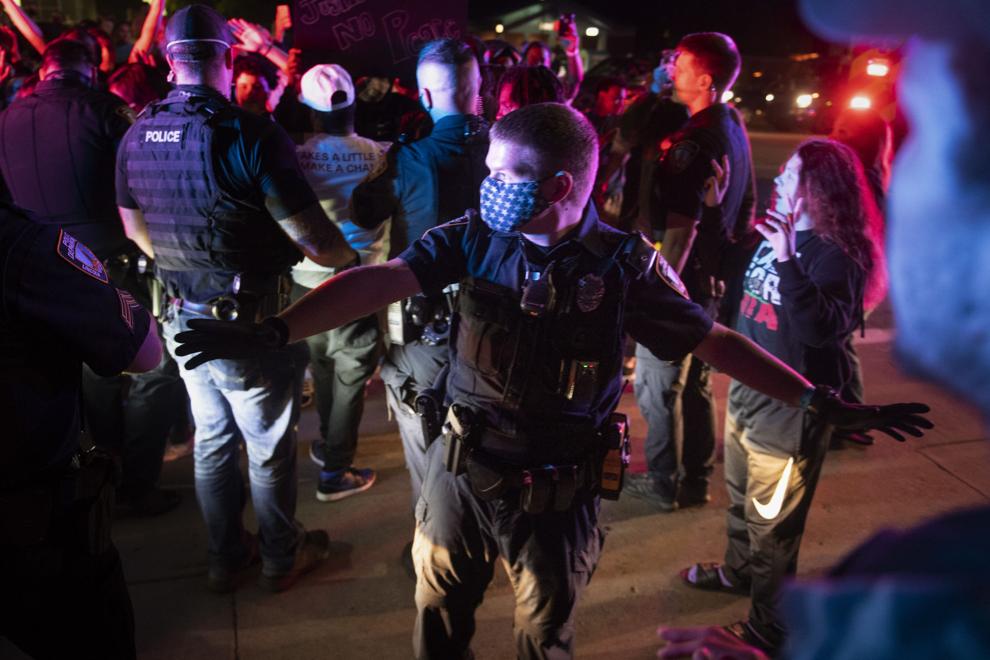 George Floyd Protest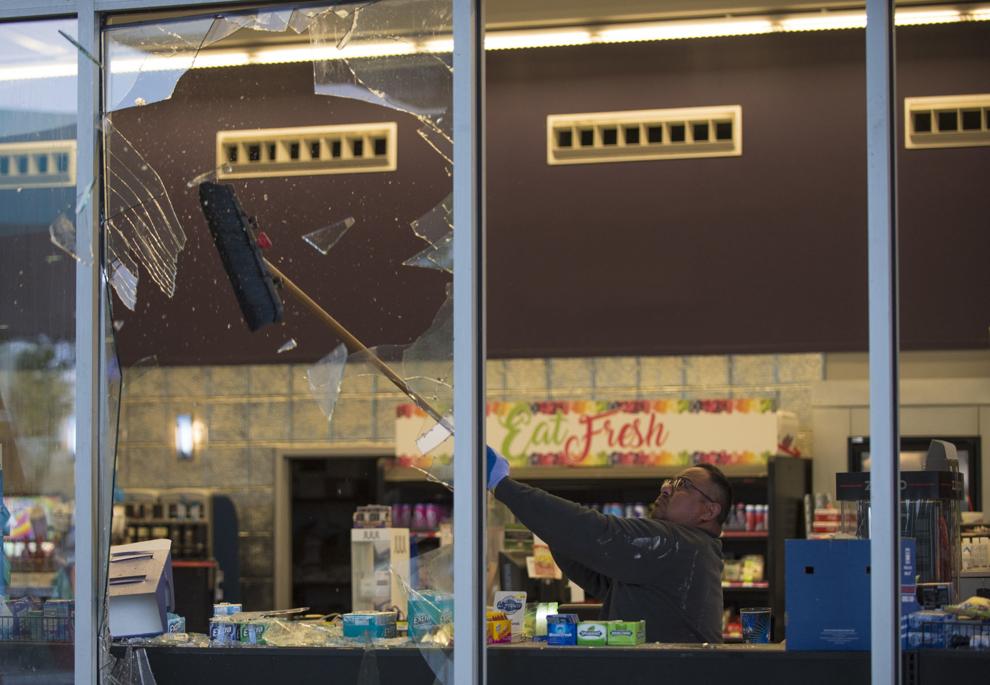 George Floyd Protest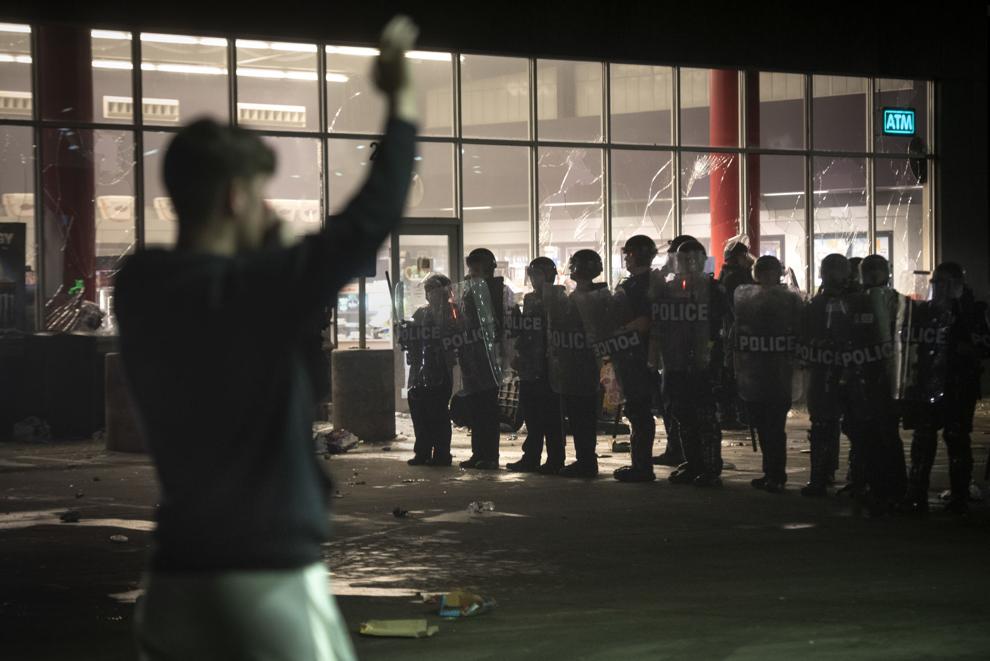 George Floyd Protest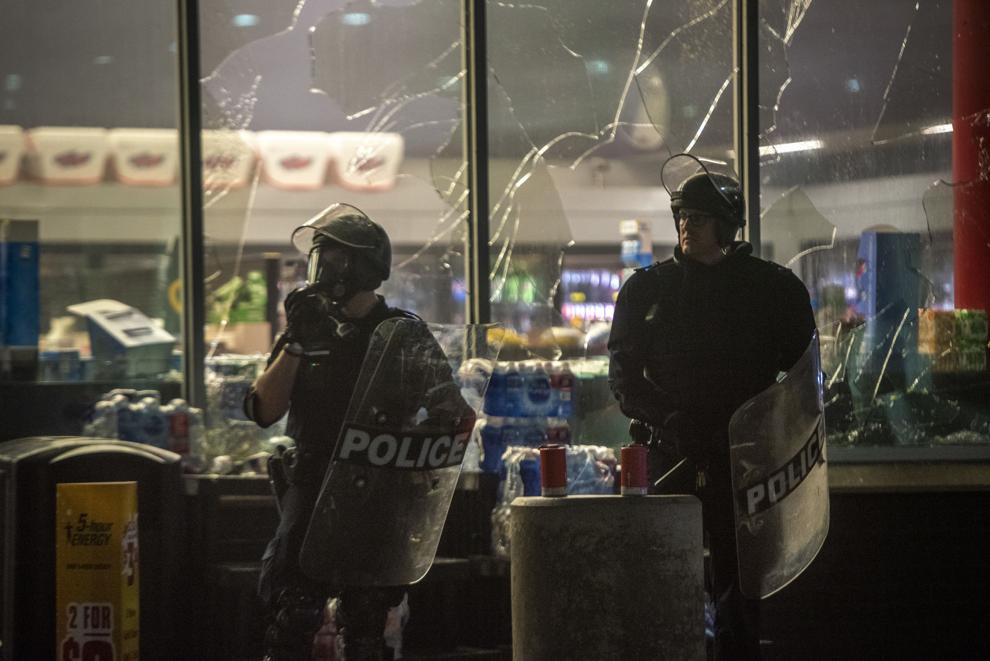 George Floyd Protest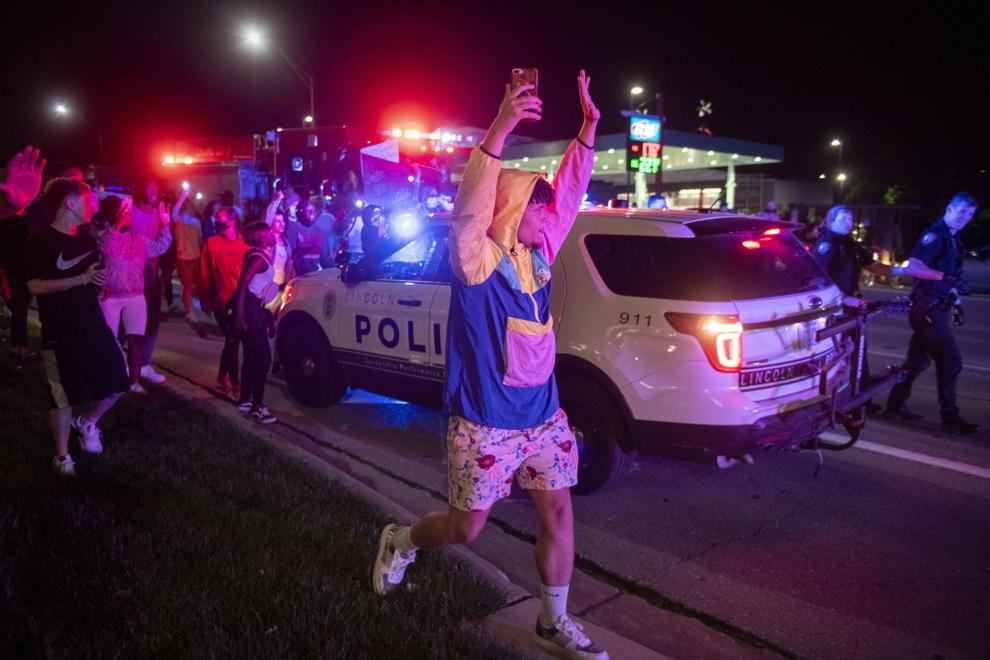 George Floyd Protest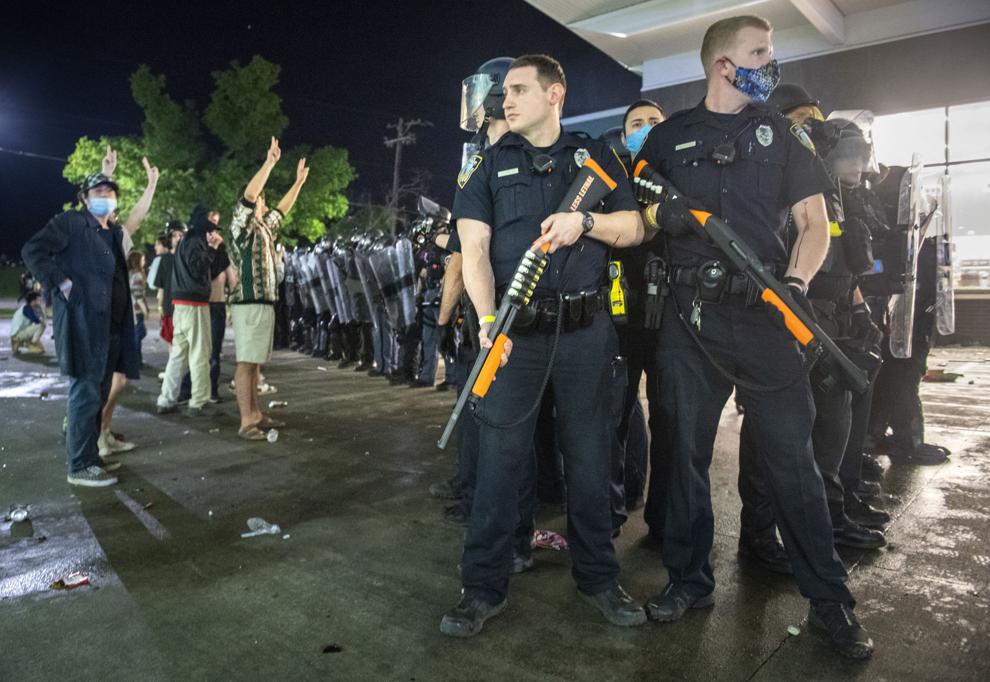 Early Morning Protest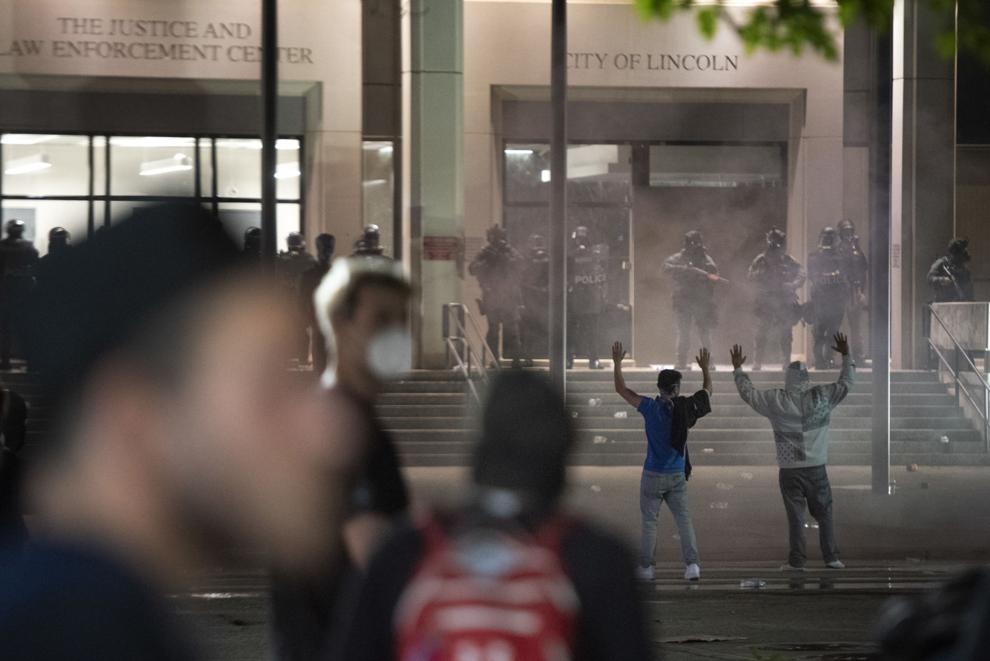 Early Morning Protest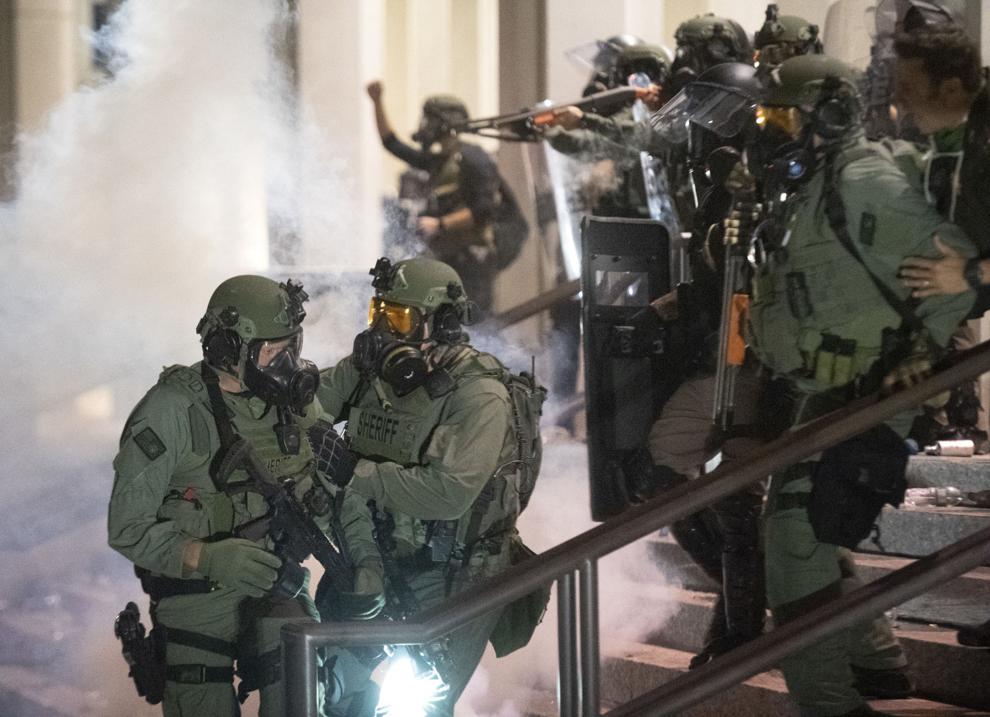 Early Morning Protest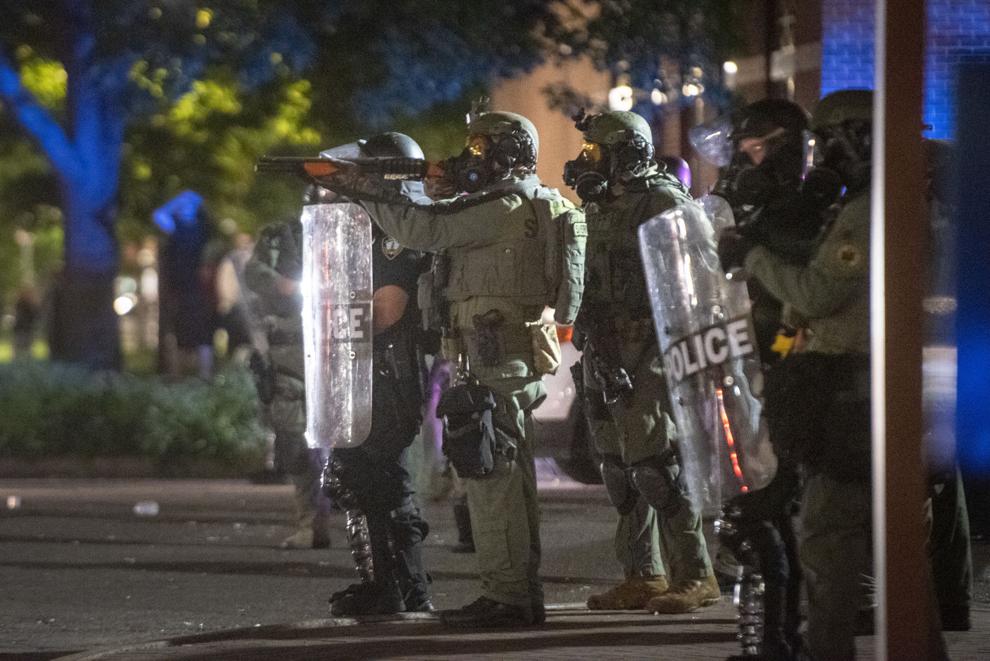 Early Morning Protest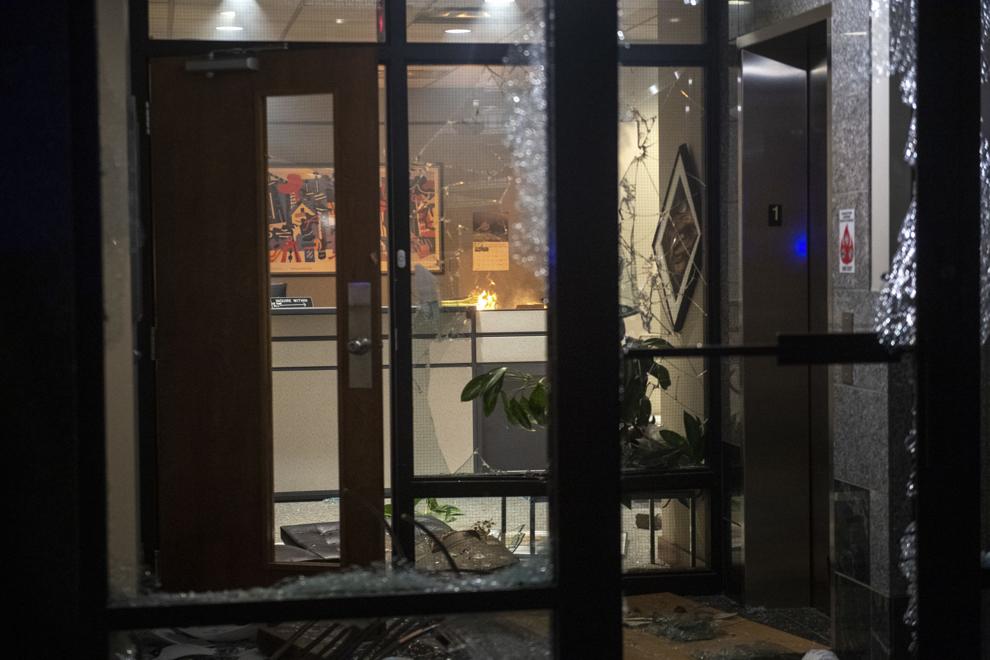 Early Morning Protest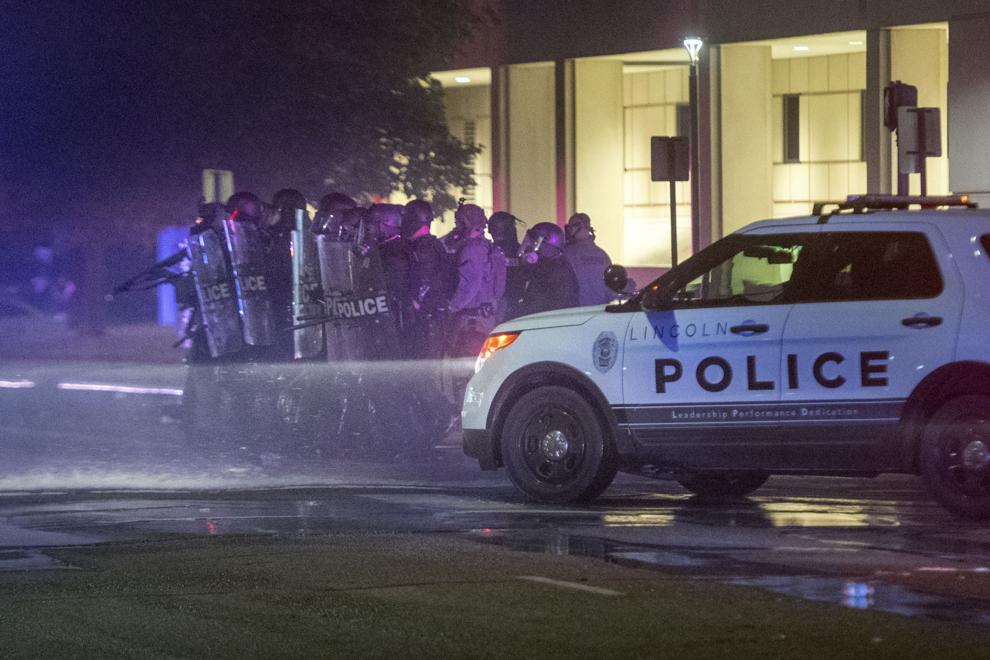 Early Morning Protest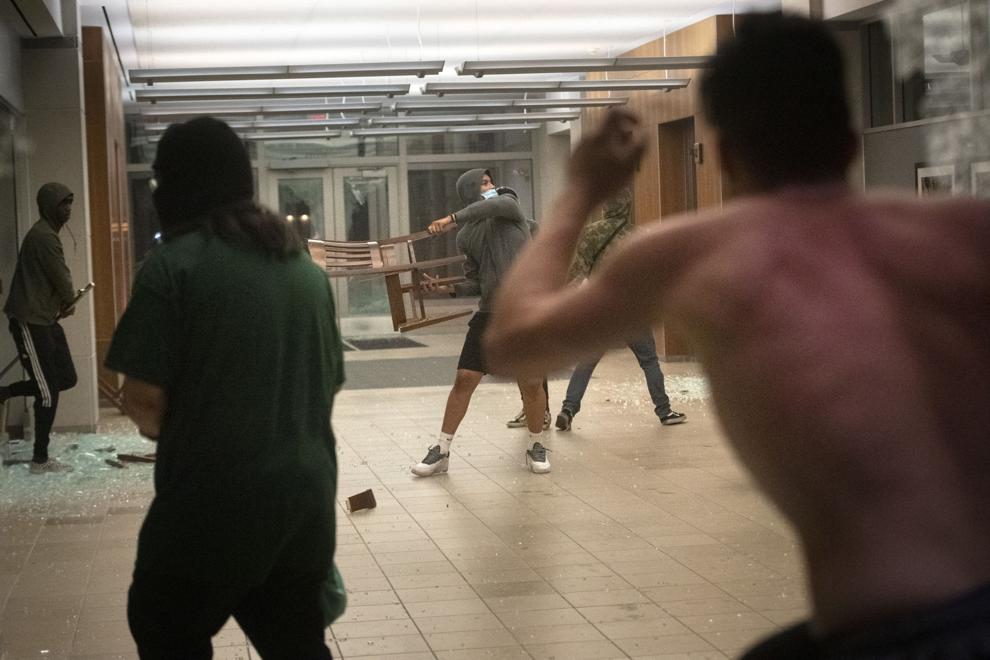 Early Morning Protest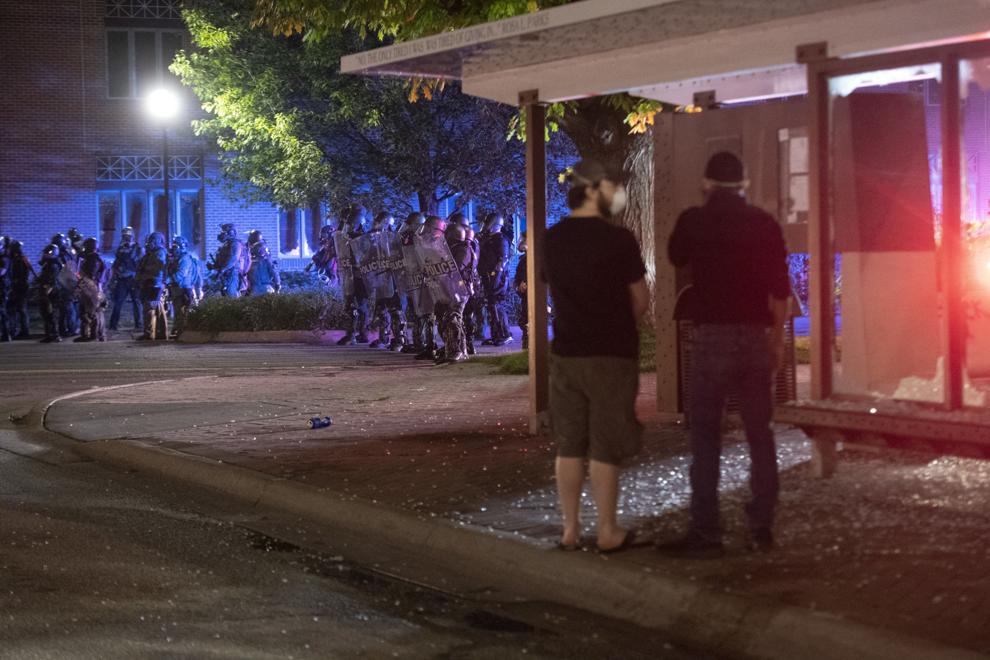 Early Morning Protest
Early Morning Protest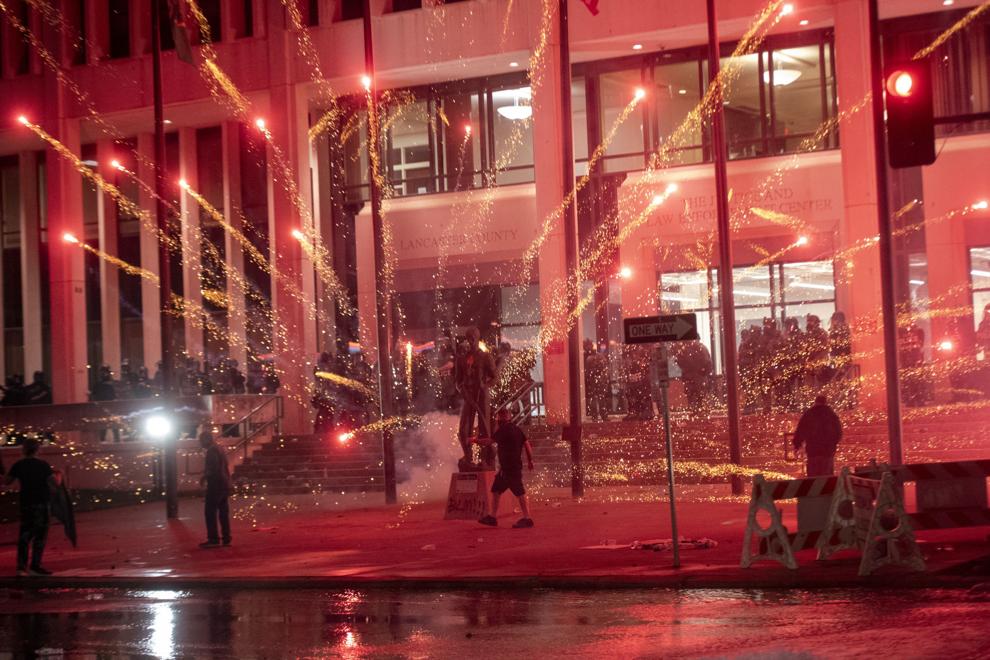 Early Morning Protest
Early Morning Protest
George Floyd Protest
Protest and Cleanup, 5.31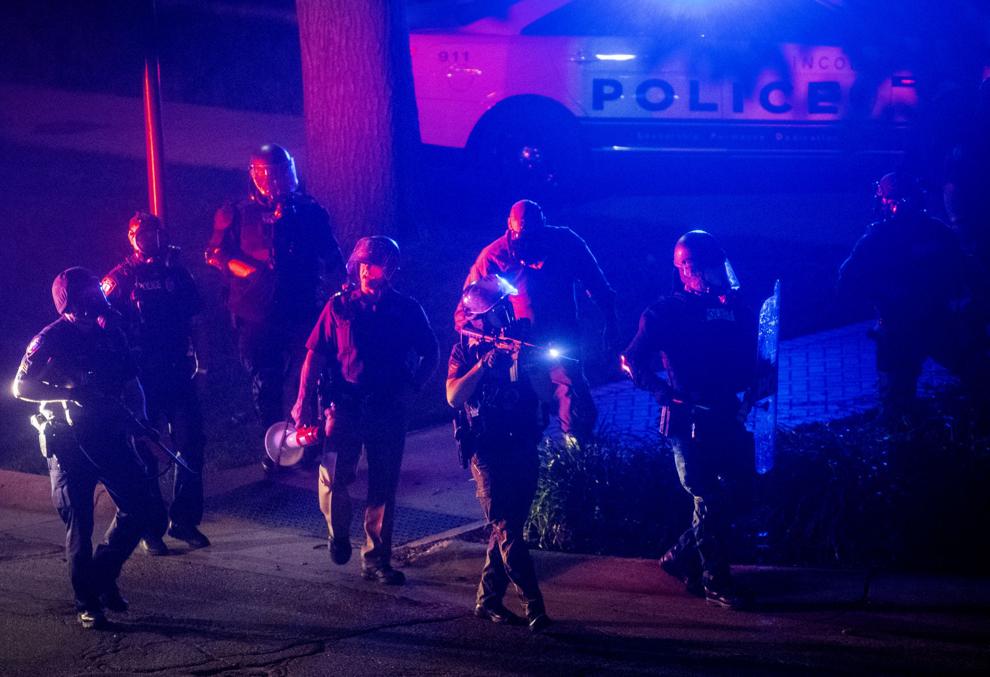 Protest and Cleanup, 5.31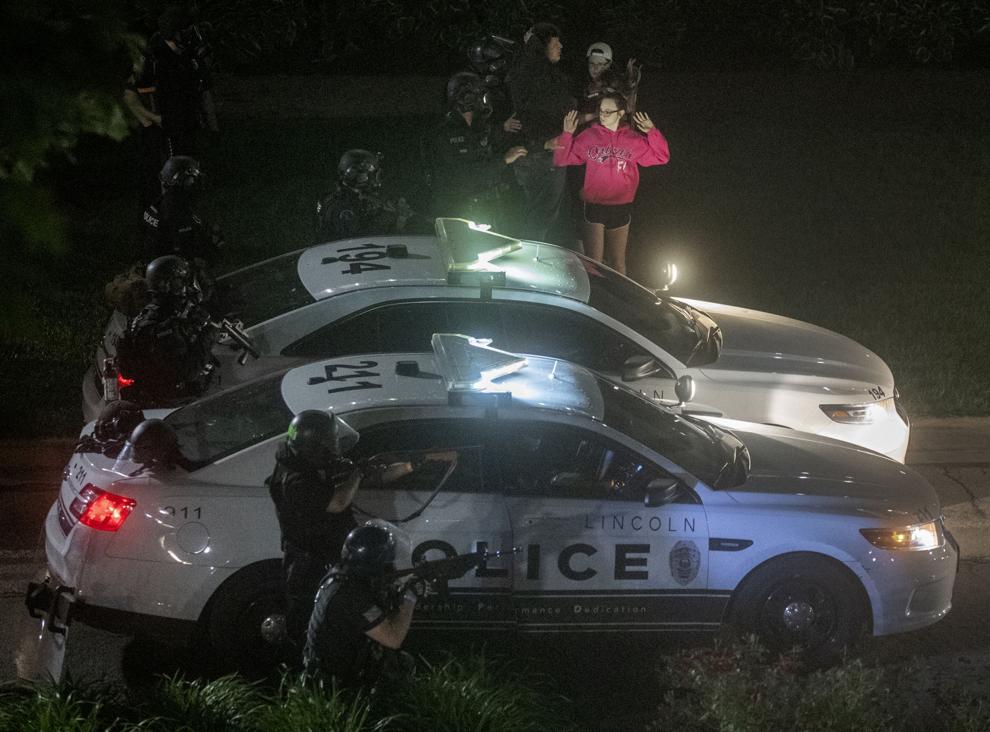 Sunday protest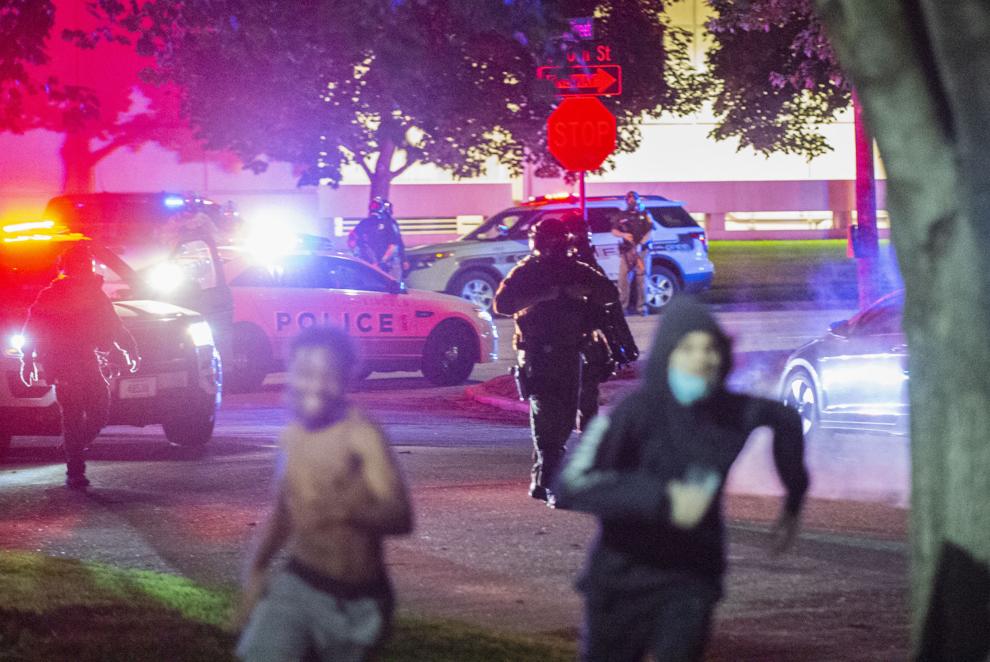 Sunday protest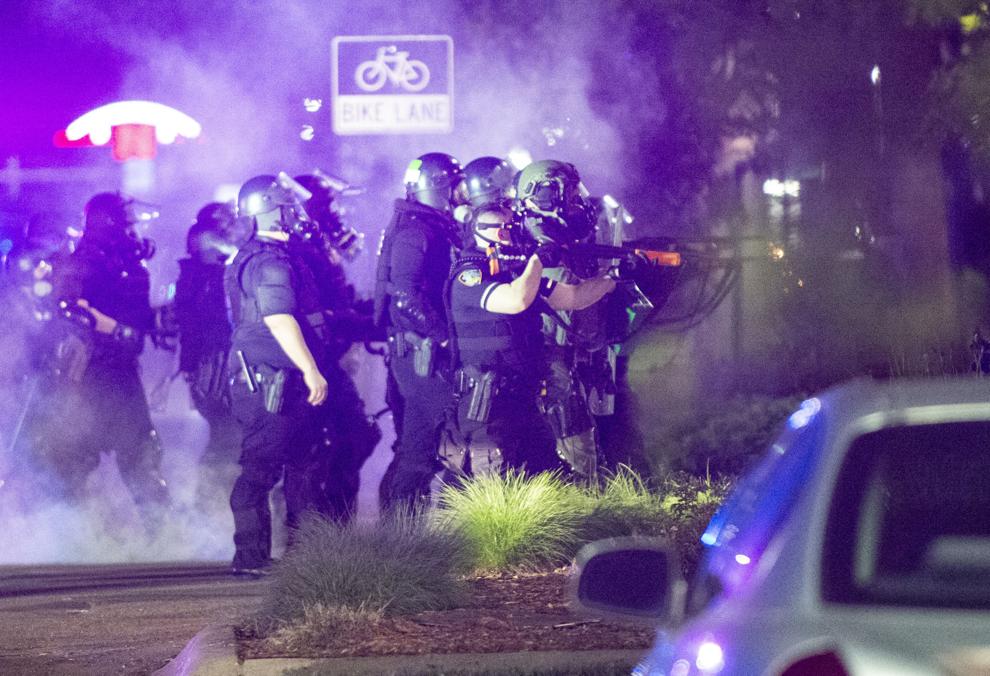 Sunday protest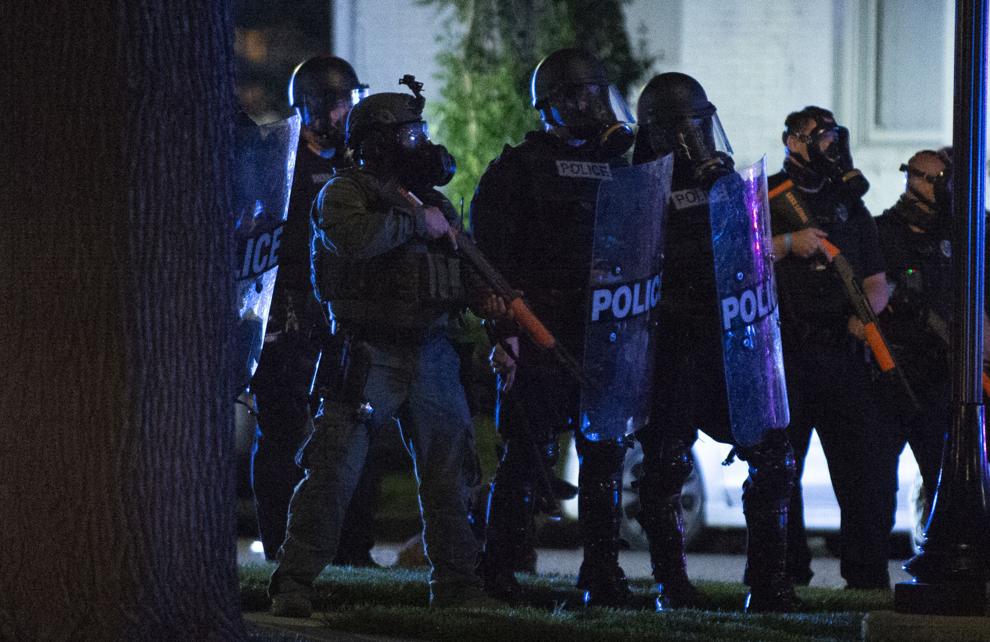 Sunday protest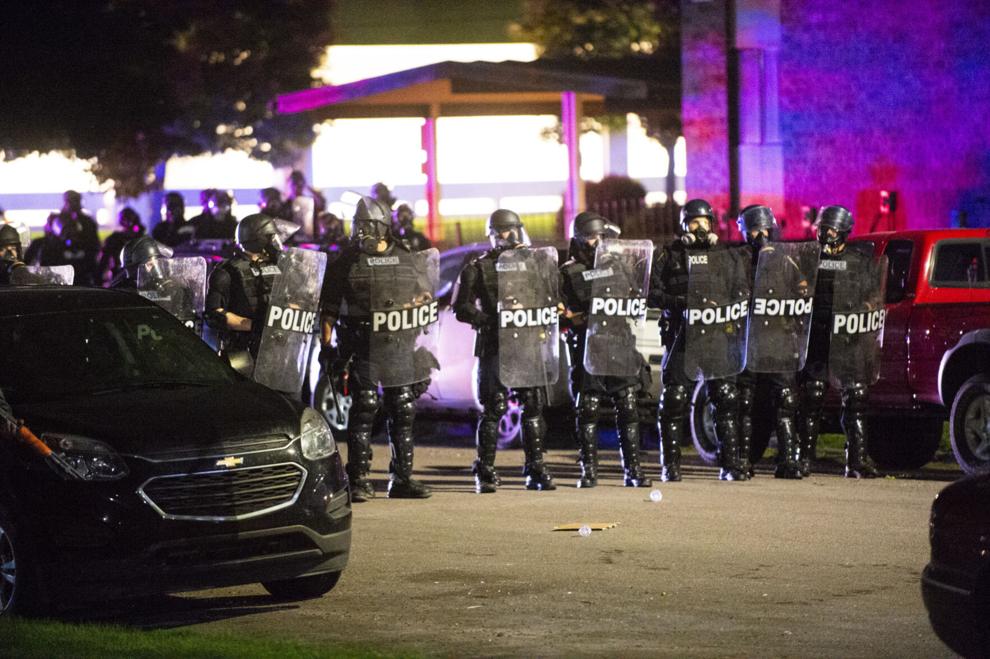 Sunday protest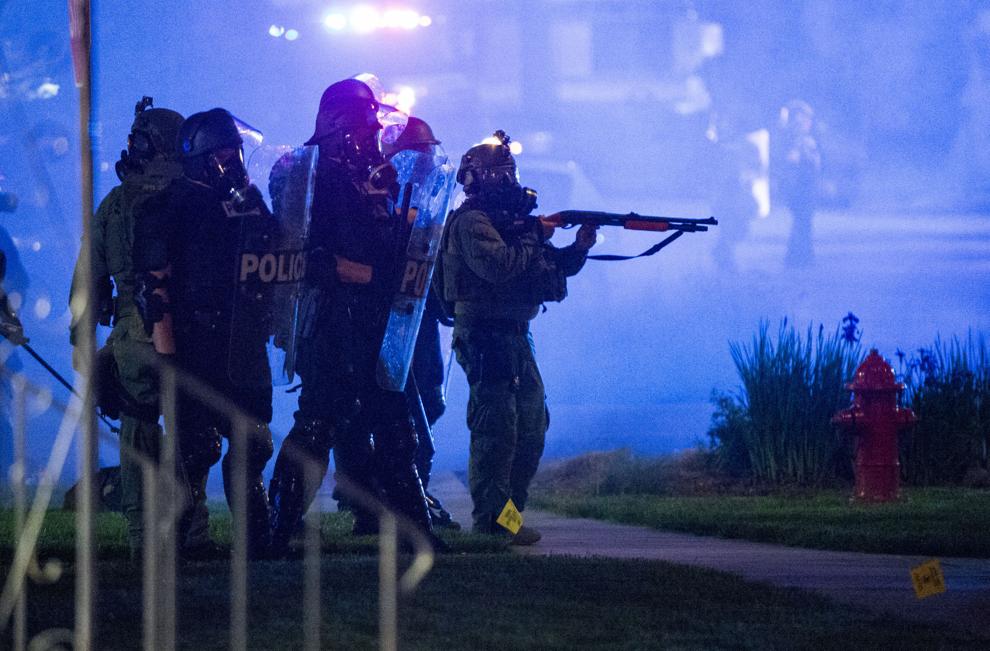 Early Morning Protest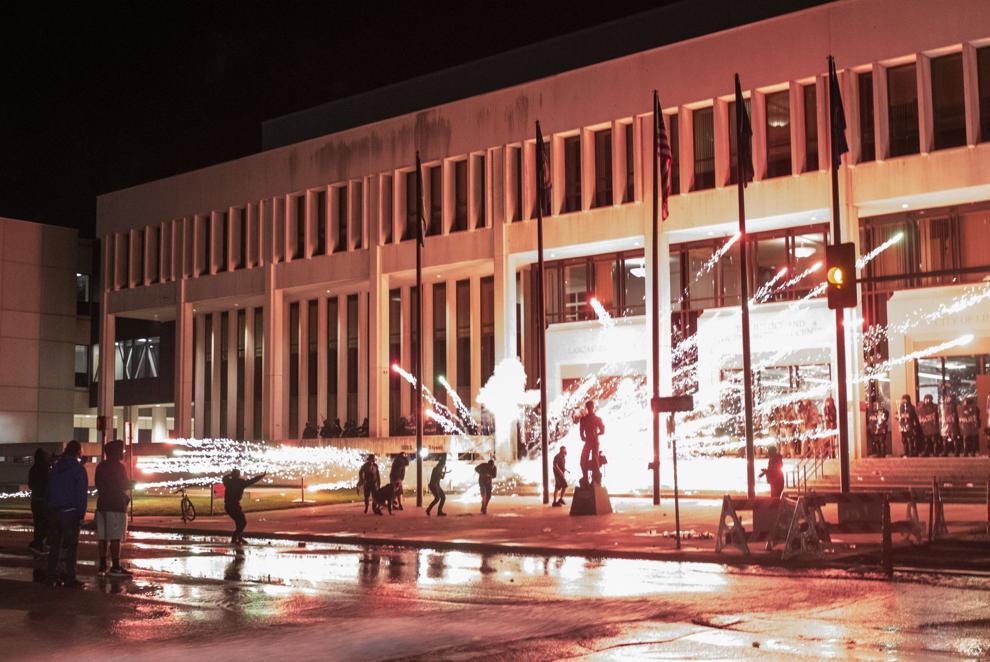 George Floyd Protest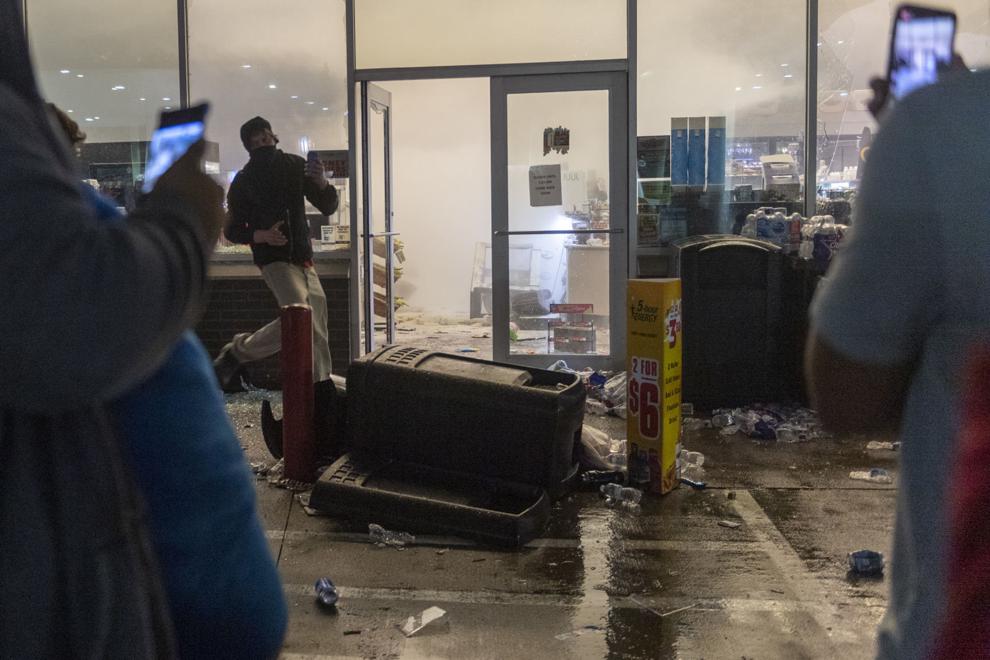 Early Morning Protest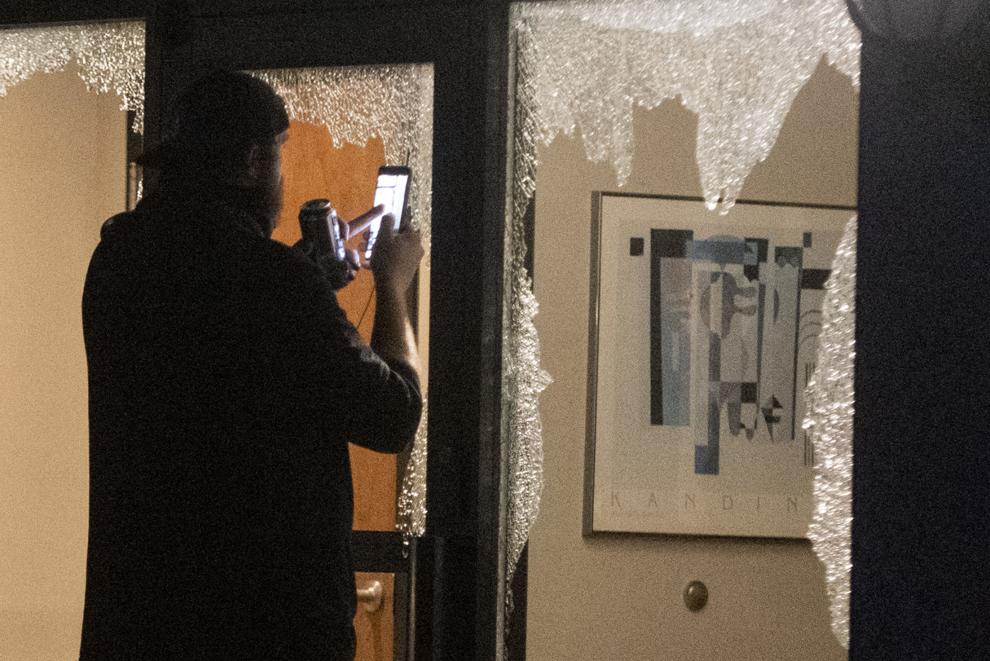 George Floyd Protest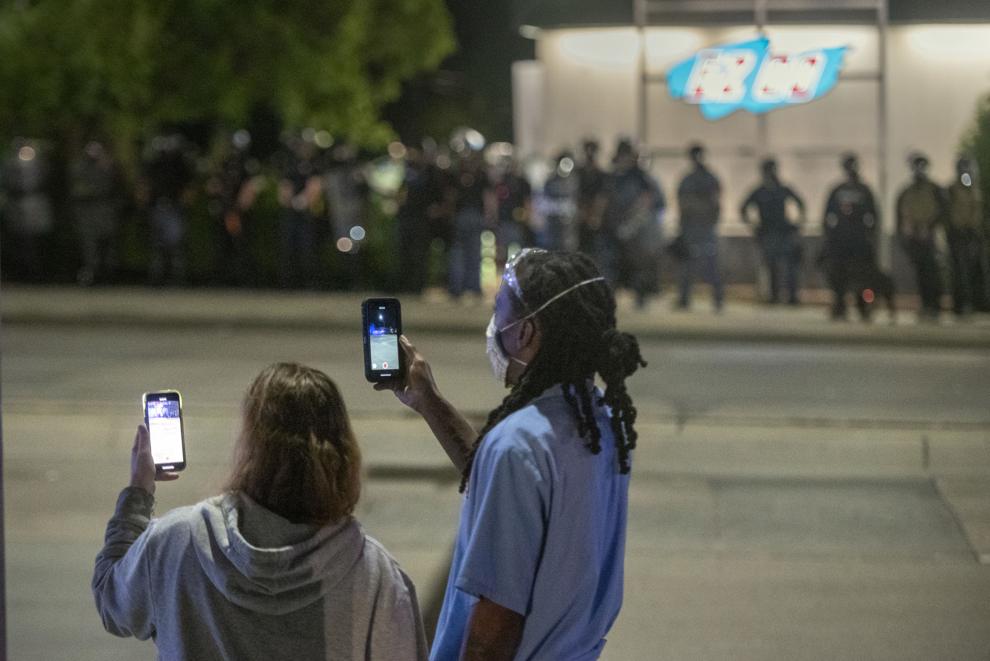 Early Morning Protest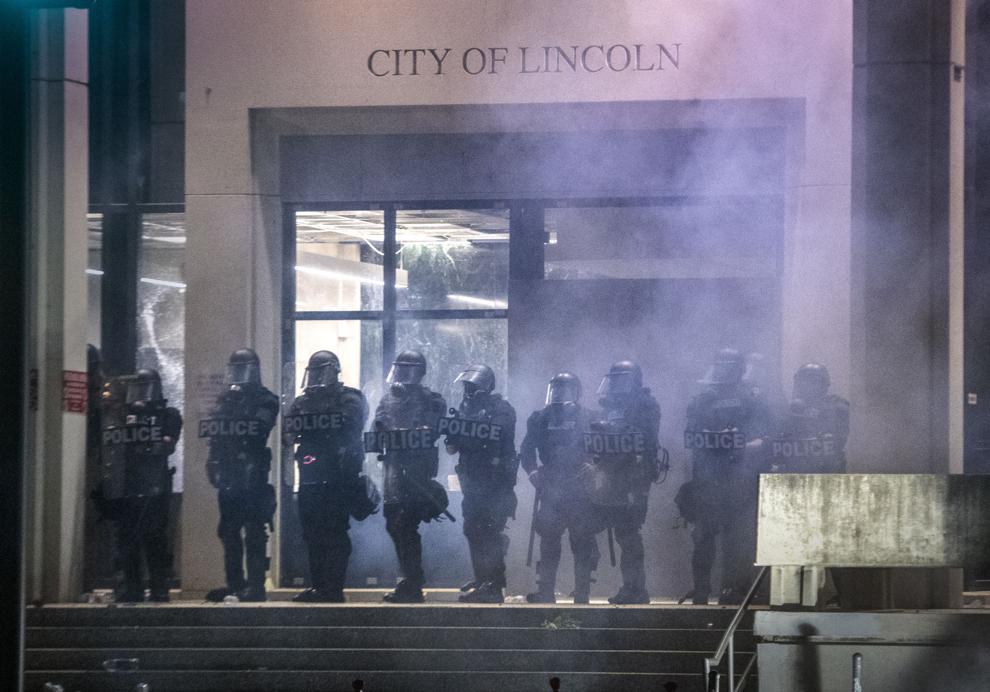 Early Morning Protest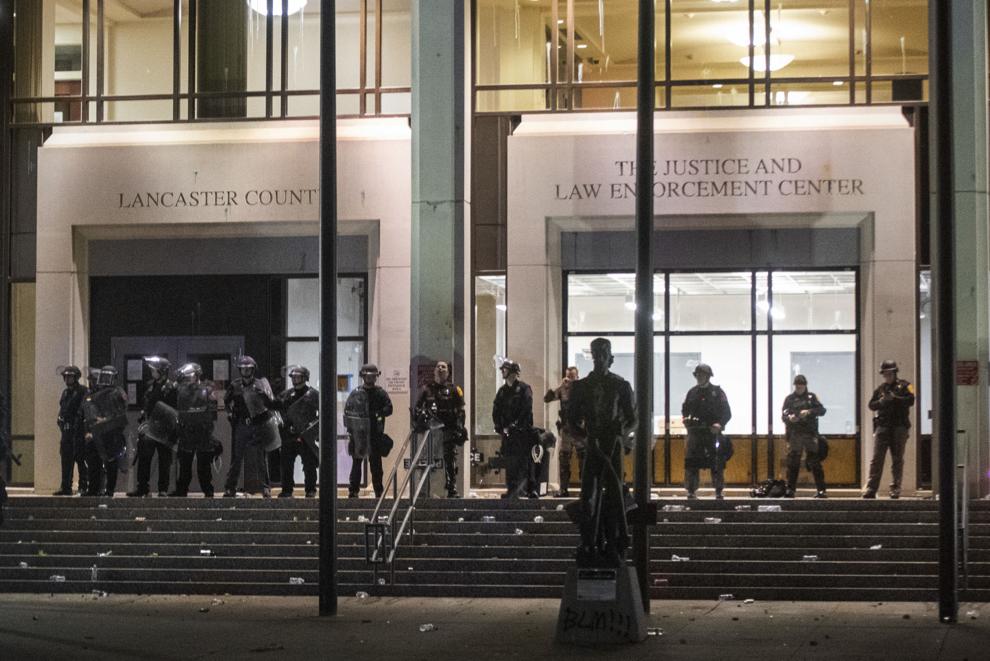 Early Morning Protest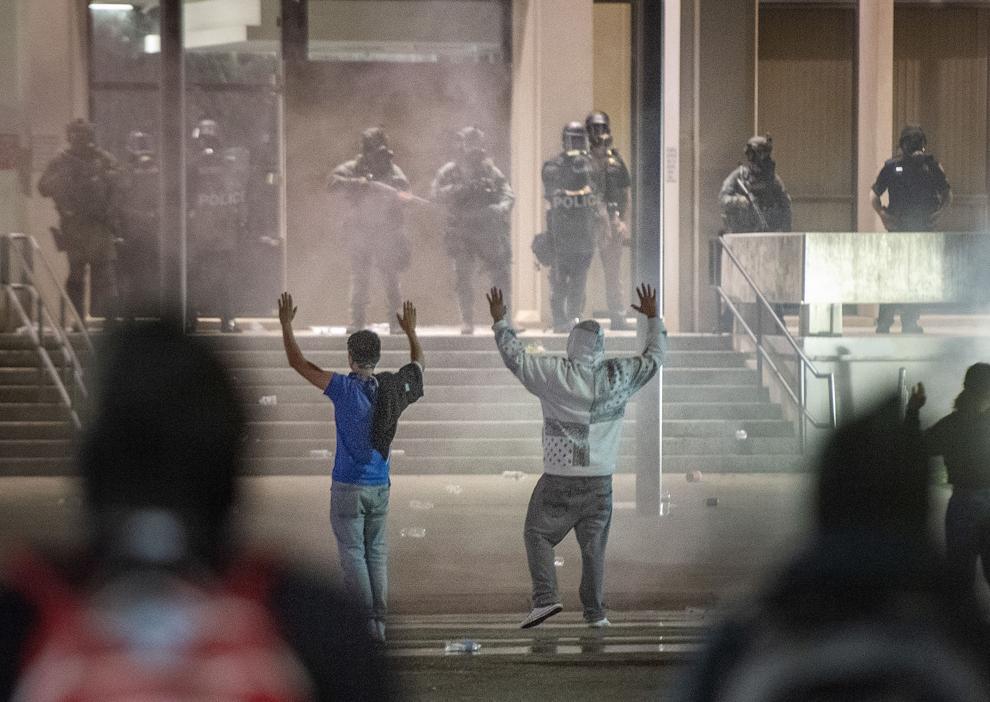 Protest and Cleanup, 5.31
Protest and Cleanup, 5.31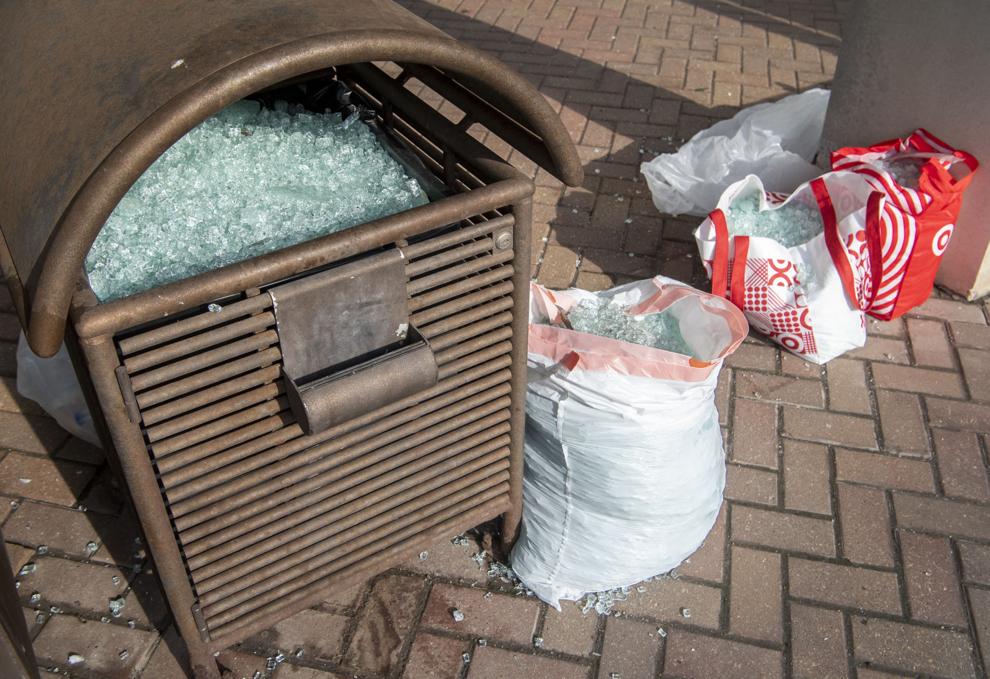 Protest and Cleanup, 5.31
Protest and Cleanup, 5.31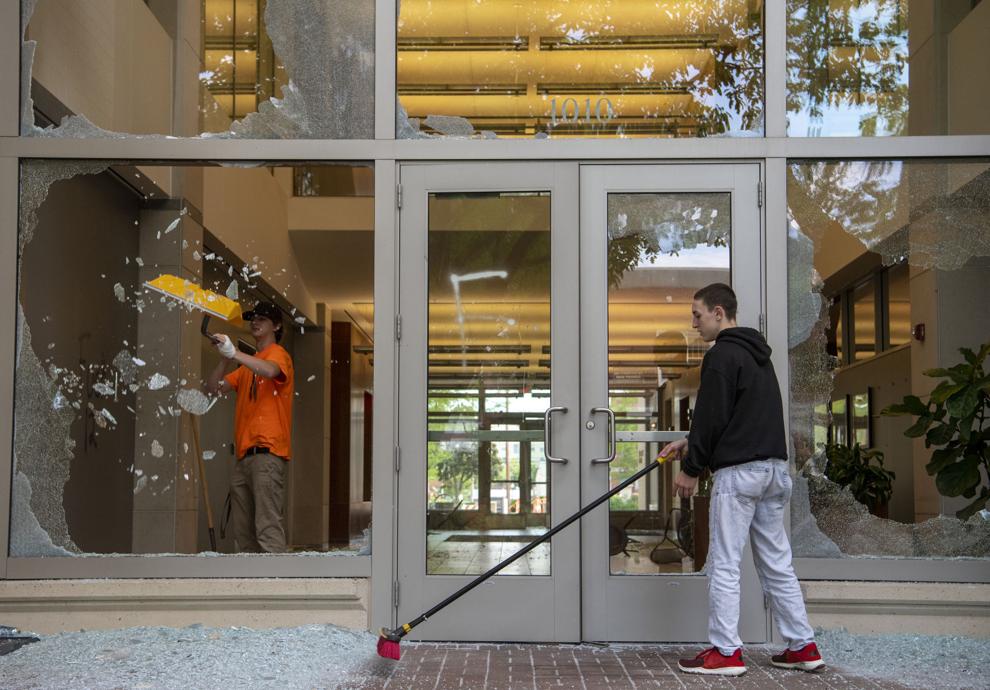 Protest and Cleanup, 5.31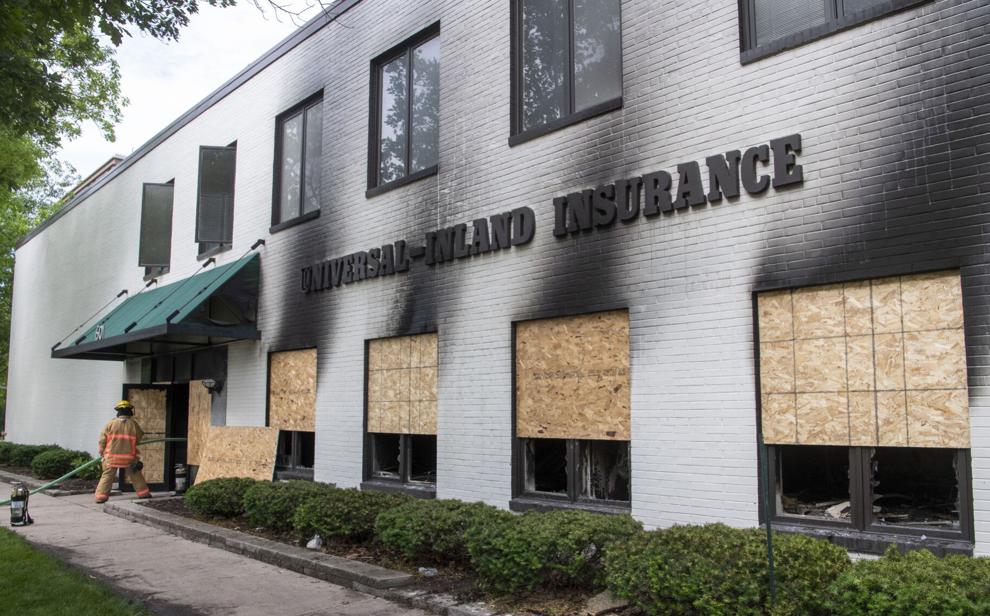 County-City Building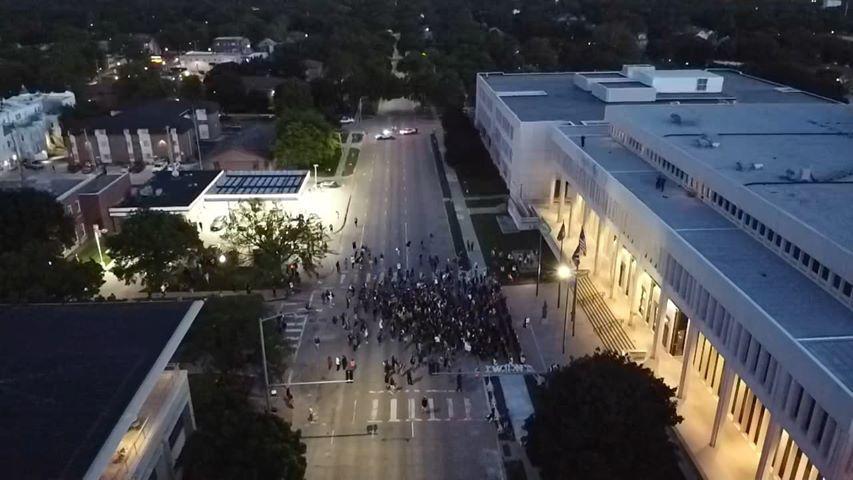 County-City Building protest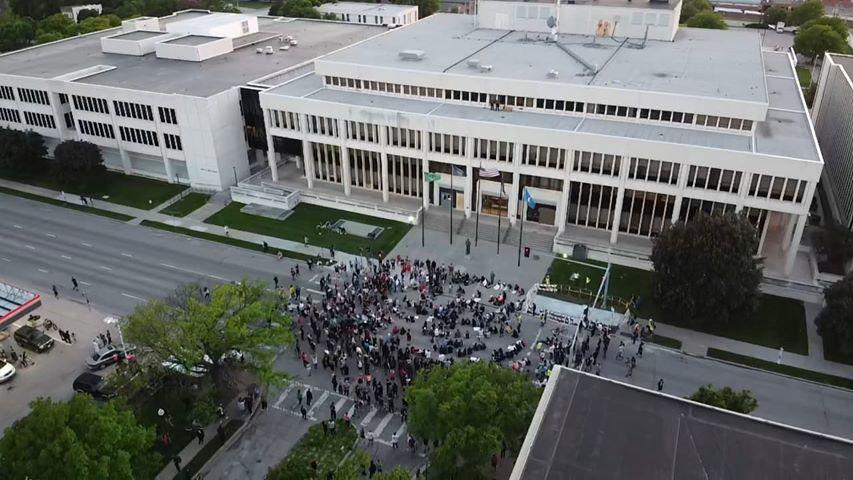 Protest, 6.1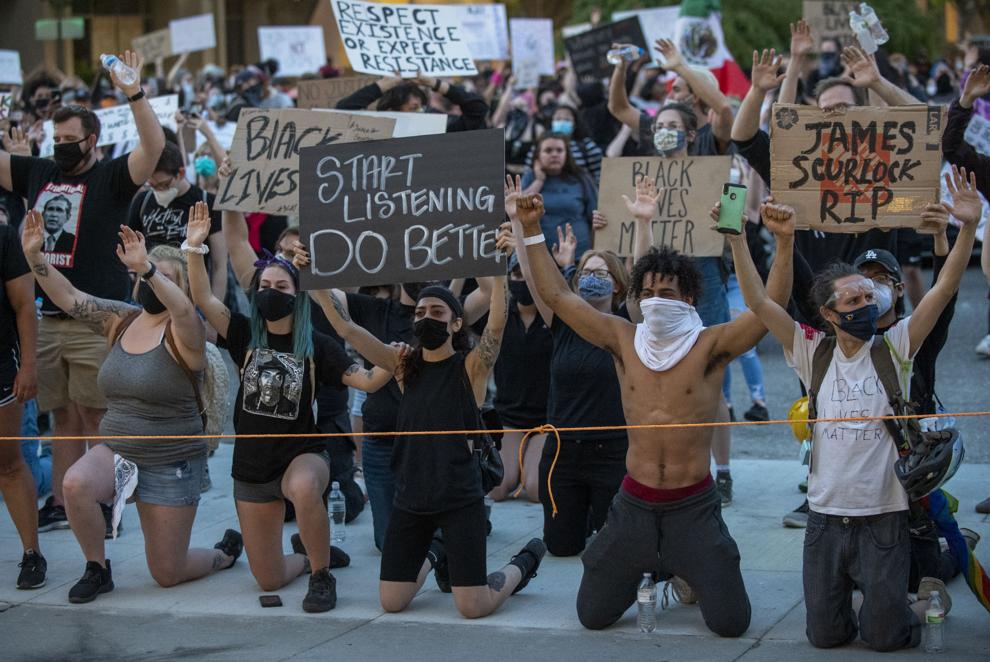 Protest, 6.1
Protest, 6.1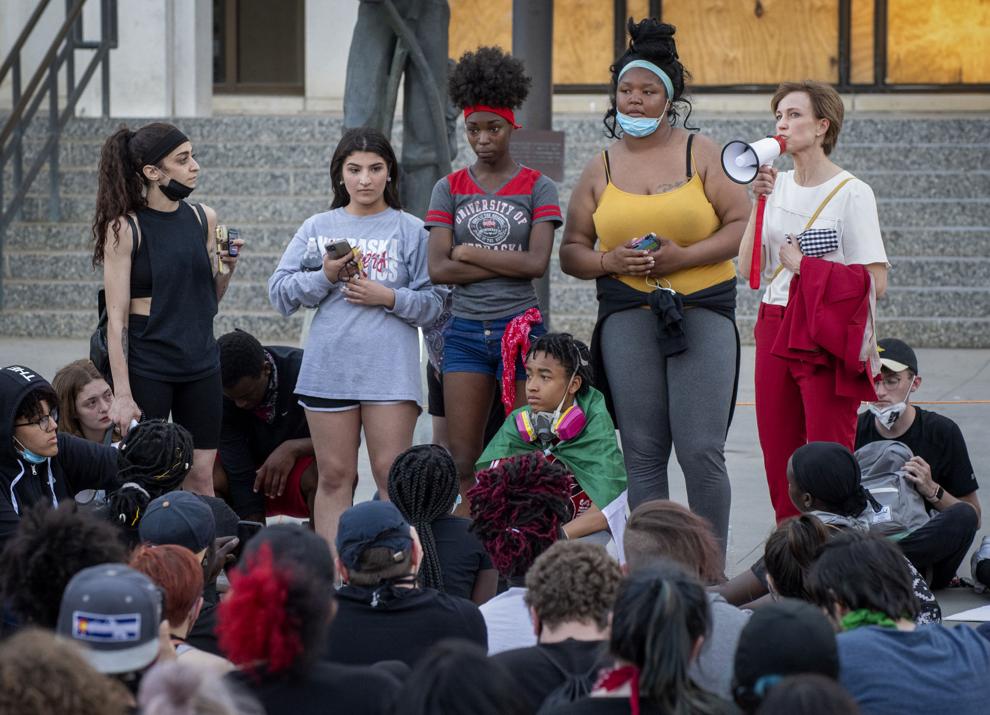 Malone Center memorial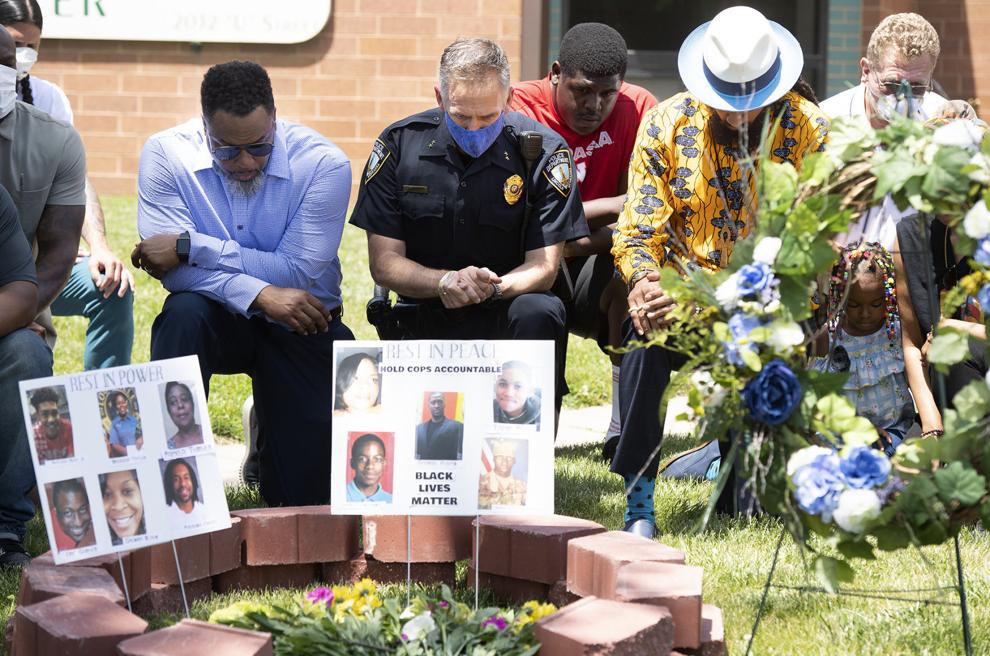 Protest, 6.2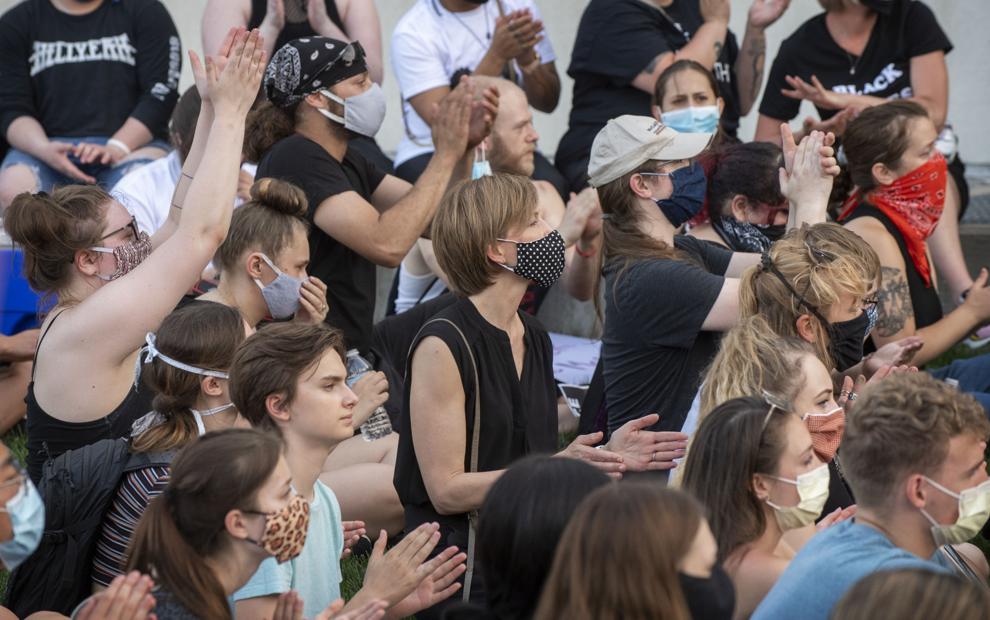 Protest, 6.2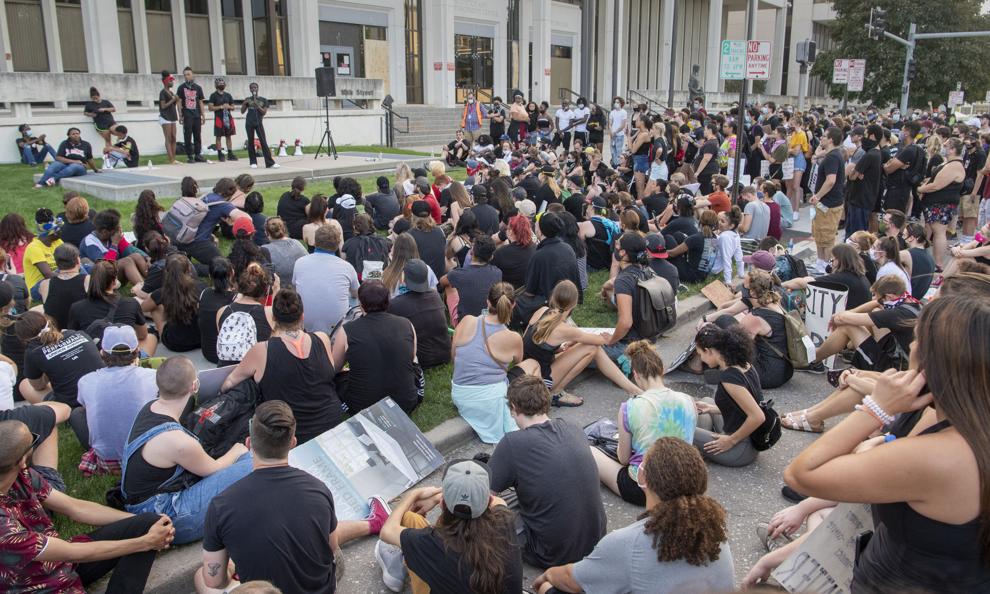 Protest, 6.2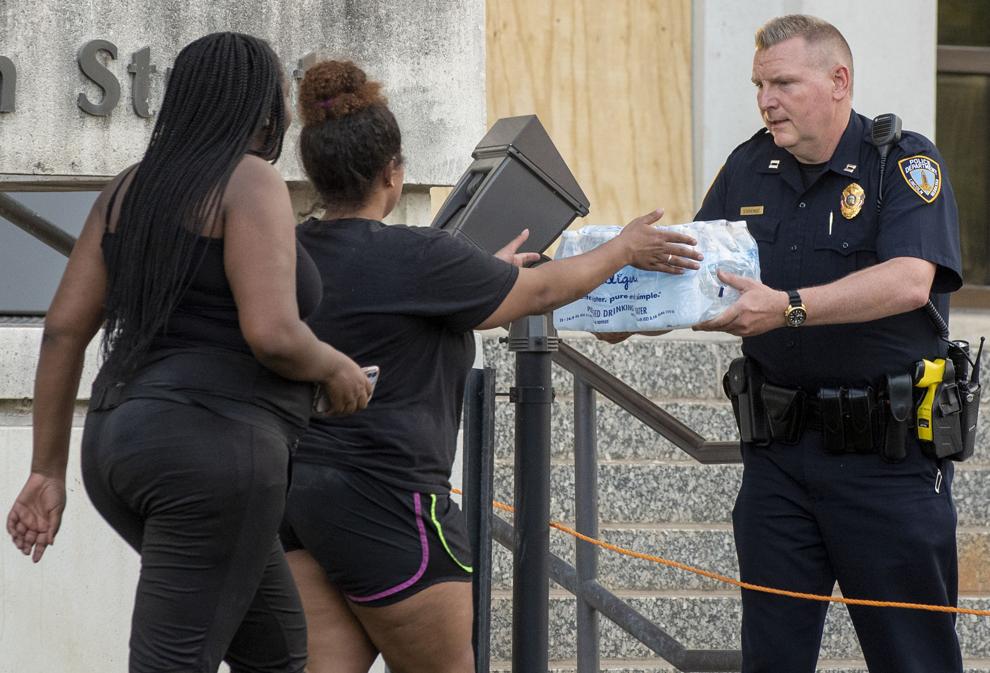 Protest, 6.3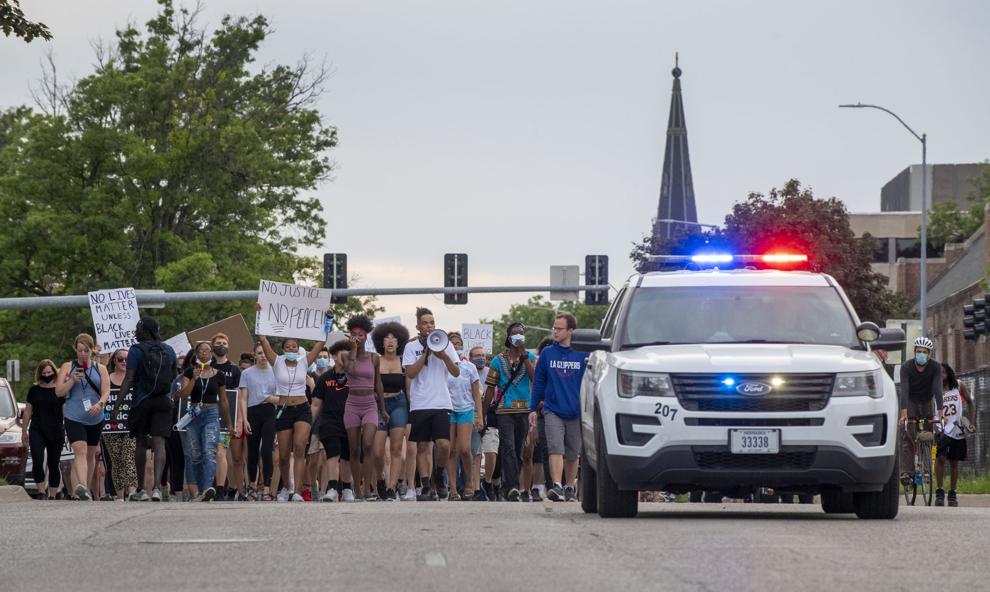 BLM Peaceful Protest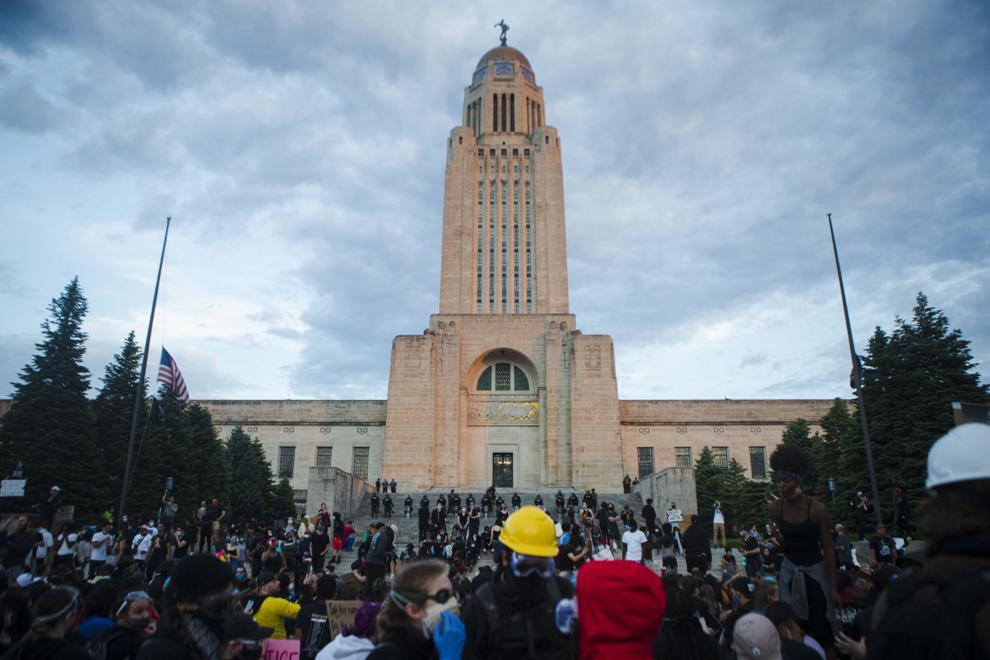 BLM Peaceful Protest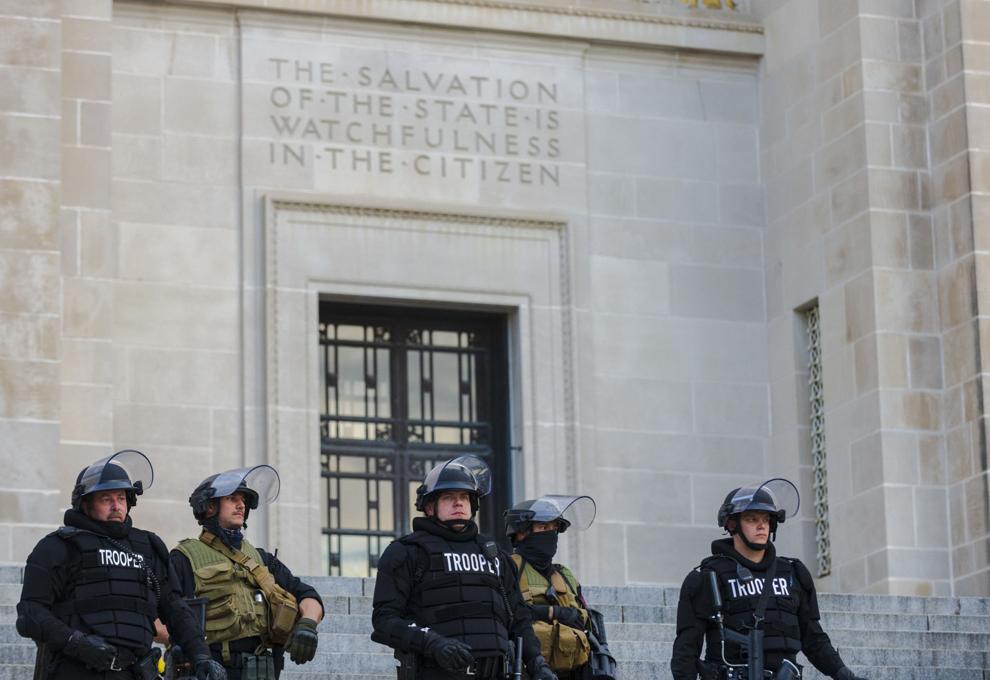 Trooper kneeling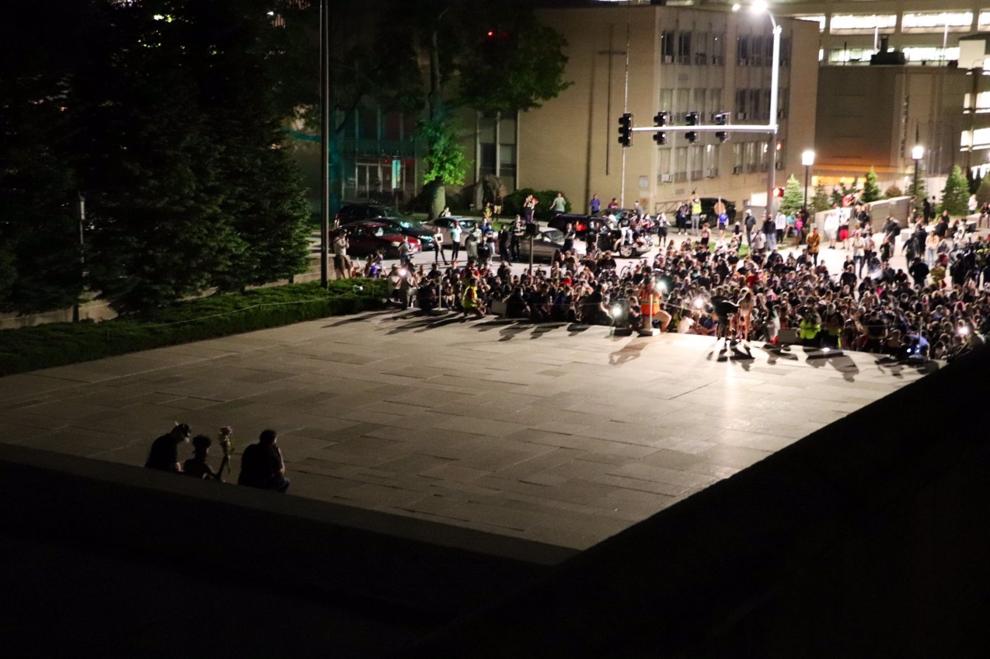 Malone trees 10.4