The Rev. Jamie Hottovy took note of it in his homily: It's as if nature herself had joined in the mourning for Lincoln Police Investigator Mario Herrera with a week of cloudy, cold and rainy weather since his death on Monday.
But it didn't deter the people of Lincoln and surrounding communities from coming out to put bouquets and mementos on a designated police cruiser, from attending candlelight vigils and this weekend's visitation and saying of the rosary. And on Saturday they were there for the processions down Capitol Parkway before the funeral and then afterward under an American flag displayed above O Street.
Thousands joined in the tributes to the veteran officer who was shot Aug. 26 as members of the Metro Area Fugitive Task Force, the Lincoln Police Department's gang unit and the criminal division were serving a warrant at a house near 33rd and Vine streets. Seventeen-year-old Felipe Vasquez was charged with his death, 12 days after the shooting.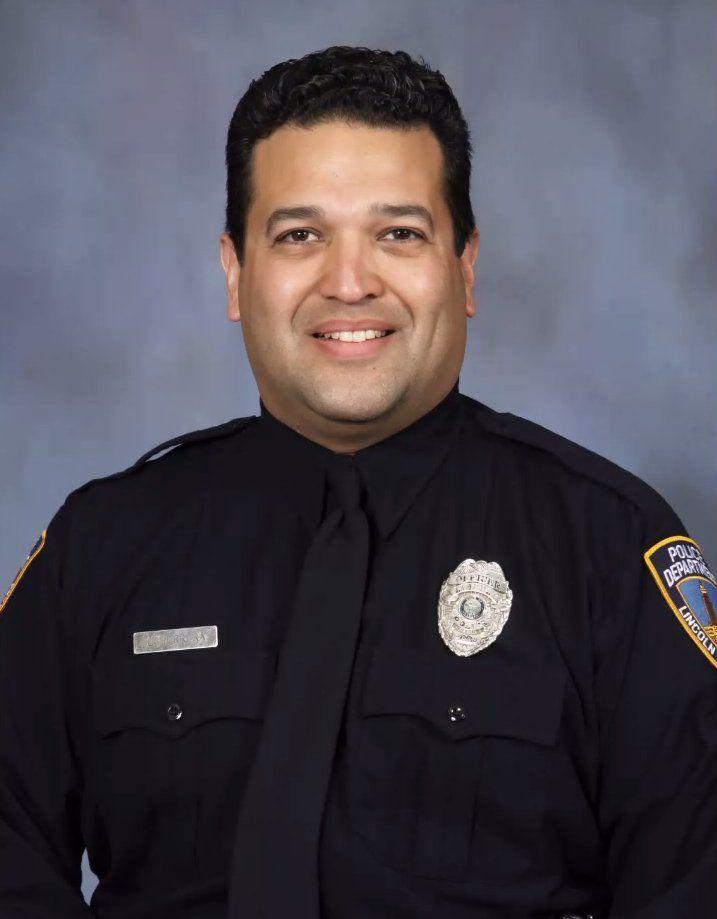 Dave and Karen Cronin set up chairs on Capitol Parkway at 8 a.m. in the mist to watch the procession of police and Herrera's hearse at it drove from the funeral home at 40th and A streets downtown to Pinnacle Bank Arena. 
"We're just heartbroken," Karen Cronin said. "I just feel so sorry for his wife and his family, and the other officers that took care of him when he got shot."
The flood of emotions will be there a long time, Dave Cronin added. 
People decorated the roadway with blue ribbons tied around trees and poles and thin-blue-line and American flags. 
Up and down the processional route were law enforcement officers who had come to help out. Crete Police, Boys Town Police, Sarpy County Sheriff's deputies and others provided traffic control.
Lisa Ryba and Amy Schroeder were at 33rd Street and Normal Boulevard to watch. In this day and age, they said, the police don't get the respect they deserve. People don't appreciate or understand the things they have to go through in their everyday work for the money they make. But this is a time for Lincoln to come together, they said.
Downtown, it was eerily quiet as about 1,000 mourners gathered at the arena. Outside, the cruiser decorated with bouquets, balloons and mementos, included a note from the Sell family, saying their 6-year-old Nathan wants to be a police officer when he grows up, and to protect the town like Herrera did.
Inside, the main stage was lit up with blue lights and the name of the first LPD officer killed in the line of duty in 52 years illuminated from the arena scoreboard. A slideshow of photos showed Herrera from childhood, through his teen years and then his life as a husband, father and police officer.
On the stage were arrangements of yellow and white flowers, symbolic of devotion, friendship, loyalty and strong ties, with yellow candles lining the altar.
The traditional and haunting pipes and drums started the service with a procession as the family and about 500 law enforcement officers were seated in the arena's floor and lower bowl.
Musician Ellen Soukup and the St. Teresa's Catholic Church choir provided music, including the traditional "On Eagle's Wings" and "How Great Thou Art."
Herrera's wife, Carrie, and children Juan Carlos, Olivia, Adelina and Celia had prayed around their husband's and father's bed last week, holding his hands and supporting him and each other in his last hours, Hottovy said.
"The love in that room, as Mario was heavily breathing, was palpable," he said. 
Herrera lived a life of protecting others, Hottovy said. And he put his life on the line every day to do that, for 23 years.
Lincoln Police Chief Jeff Bliemeister paid tribute to Herrera on screen because after being diagnosed a week ago with COVID-19 he couldn't be there. He said Herrera spent his career addressing life's most complex issues and giving comfort to people when they were most vulnerable.
Bliemeister thanked the family for their selflessness in allowing the community to partake in their grieving and healing and so people could honor and remember him.
All should lower their emotional guards, even if for a short time, to truly feel and process the grief, confusion, anger and sorrow inside each each of them, built up from the journey that began 17 days ago, he said.
"Mario's memory will live on in every action of every Lincoln police officer who protects the vulnerable, renders aid to the injured, consoles the afflicted and comforts the frightened," Bliemeister said. "His story and his humanity will forever be part of the Lincoln Police Department."
Gov. Pete Ricketts spoke at the service, saying that from the time he was young, Herrera wanted to be a police officer, telling his parents he wanted to put the bad guys away.
"Mario was a man of courage, and especially today it takes a lot of courage to bear the weight of that badge," he said.
Ricketts got applause when he said he travels the state all the time and can tell the family and law enforcement officers on behalf of Nebraskans,"We support you. We appreciate your time."
An older brother of Herrera's, Pancho, thanked the medical staffs at Bryan West Campus and Nebraska Medical Center, saying the family is realizing now how much of a challenge it was to try to save his brother.
He said to the staff and Dr. Joseph Stothert, a critical care surgery specialist at Nebraska Medicine: "This hill, I know, it was just too much for him to climb. But thank you. I know you did everything you could."
What the family is feeling comes in waves, and sometimes it's like trying to hug a cloud or wrap your arms around a memory, and there's nothing there, he said.
The two brothers were 13 months apart in age, not twins but somewhat of a packaged deal.
They wore the same clothes, got the same Christmas gifts, hunted rabbits, played hockey behind their house on the frozen ground with sticks and rocks, buried their dogs and their horse together, worked together as busboys and waiters at a restaurant where a patron nicknamed Mario "Hollywood" because of his good looks.
Hottovy had said earlier that Herrera liked to joke that his black, curly hair was the greatest hair in law enforcement.
Pancho Herrera said he was so glad Mario found Carrie. At the hospital in Omaha, his wife only left his side from about 2 to 5 in the morning, always returning to share the sunrise with him.
There was a tenderness and a sweetness and a vulnerability in Mario's eyes that people he helped could see, his brother said.
"He was an immediate friend, and I will miss that the most," he said.
As the service closed, those attending heard the end-of-watch broadcast for Herrera that was played over the police scanner earlier this week. Pipes and drums played the family and law enforcement officers out. 
When those attending returned outside, the clouds had broken and the sun was shining in Lincoln.
Herrera was buried at Calvary Cemetery after a procession down O Street — with hundreds of people again gathering at major intersections — of police motorcycles and police and sheriffs' vehicles from more than 60 Nebraska jurisdictions and a number from other states.
Police, public pay respects to fallen officer
Photos, videos: Police, public pay respects to fallen officer Herrera
Herrera Funeral, 9.12
Watch now: Funeral procession for Mario Herrera
Herrera funeral 9.12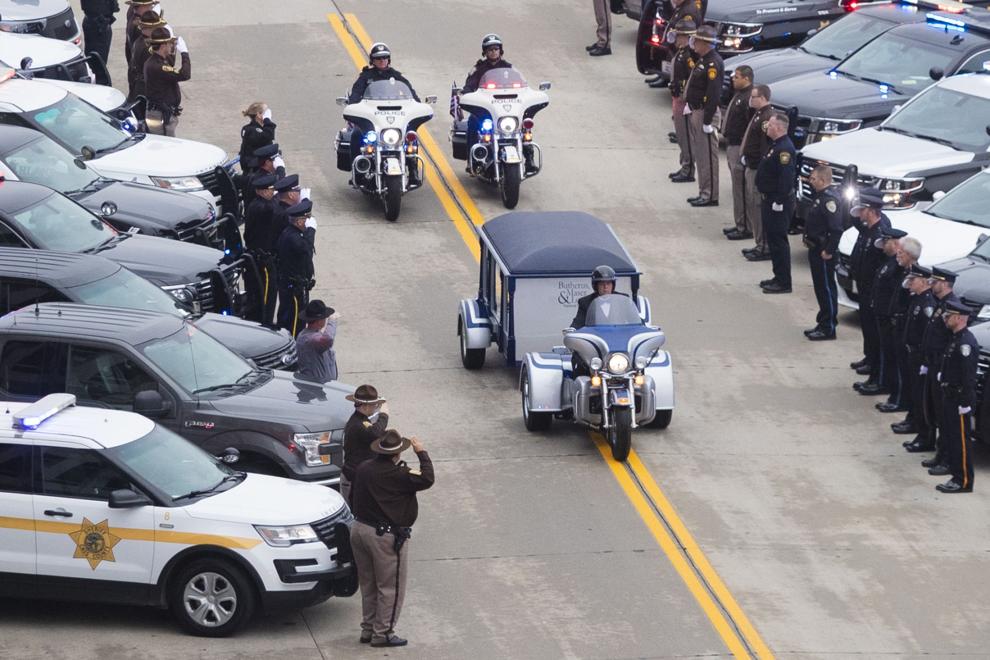 Herrera funeral 9.12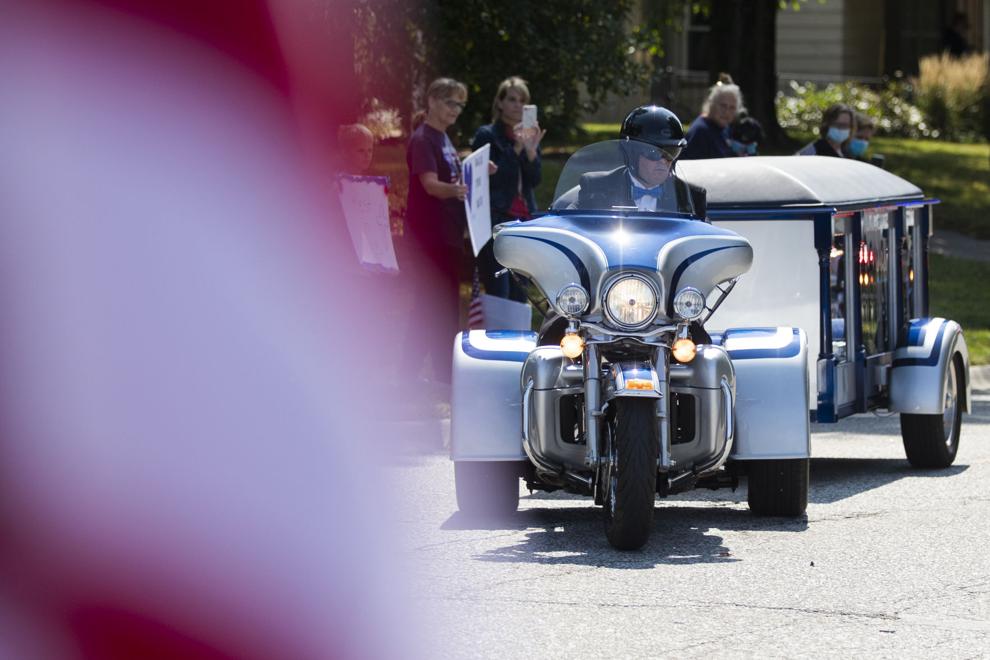 Herrera funeral 9.12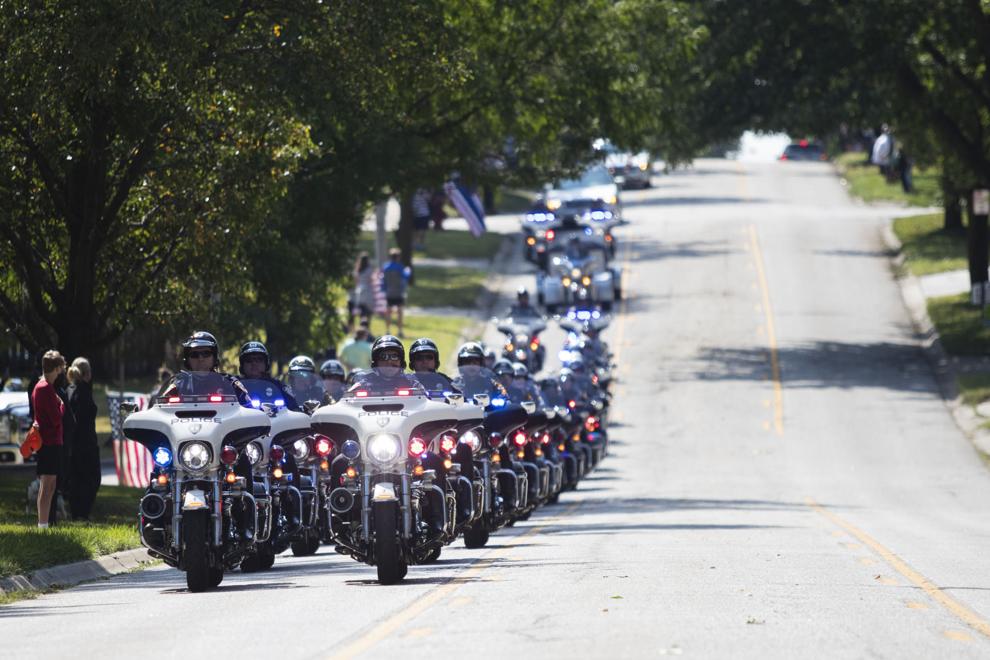 Herrera funeral 9.12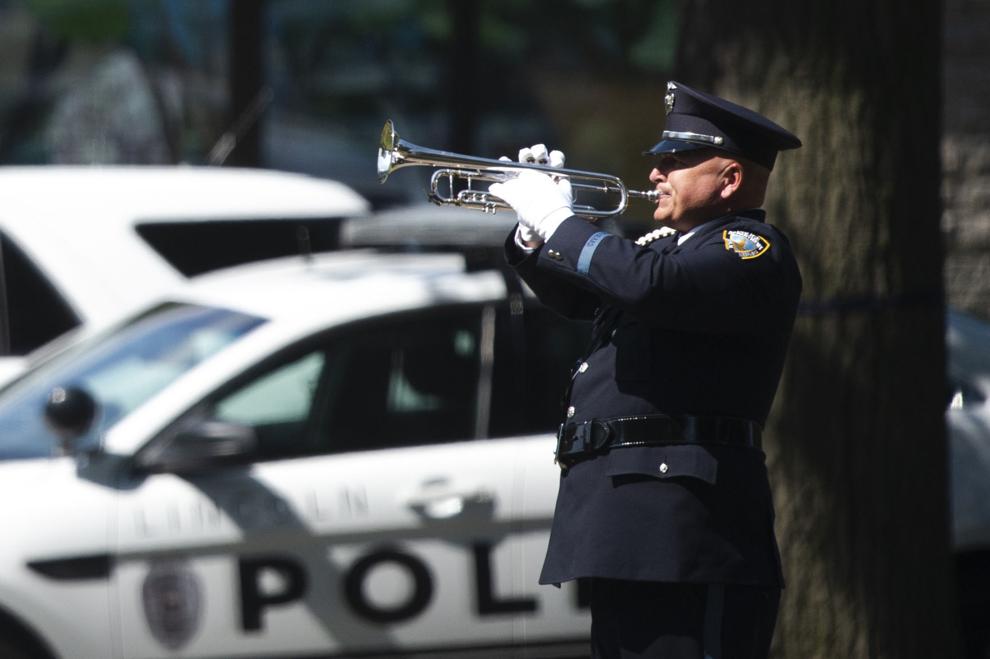 Herrera funeral 9.12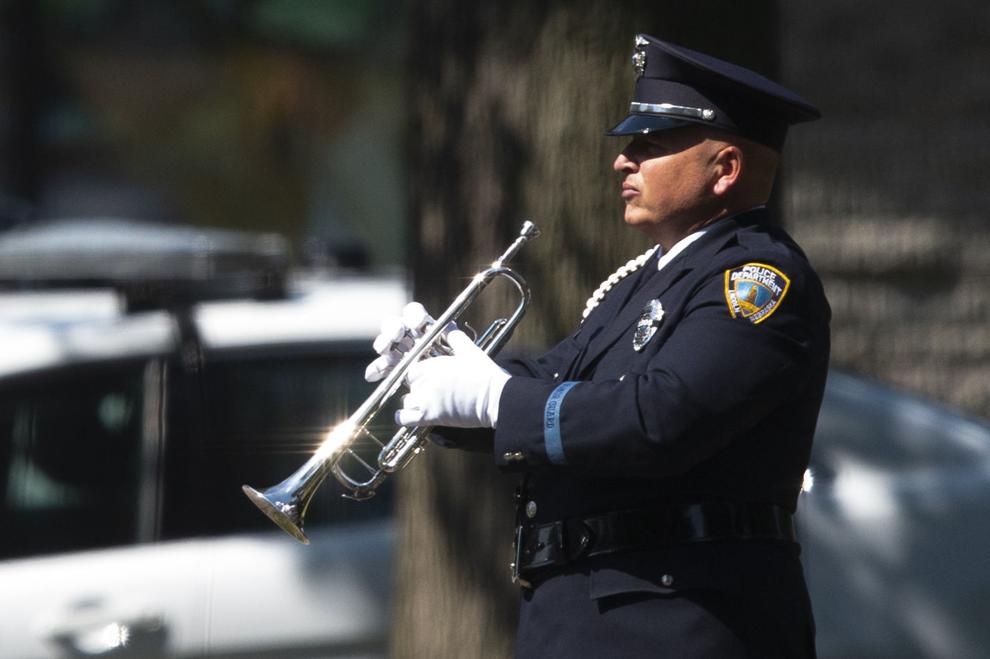 Herrera funeral 9.12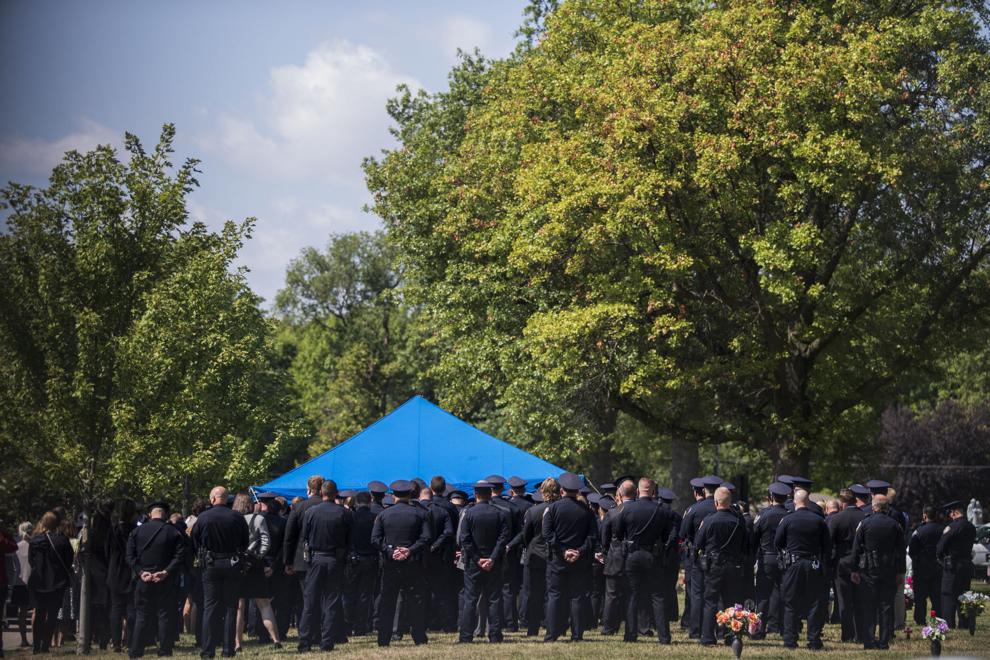 Herrera funeral, 9.12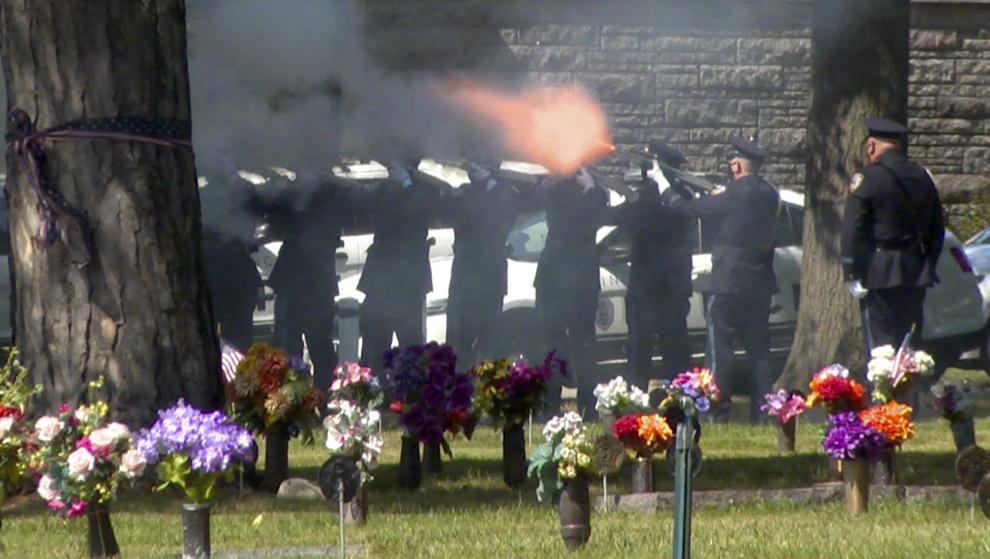 Herrera funeral 9.12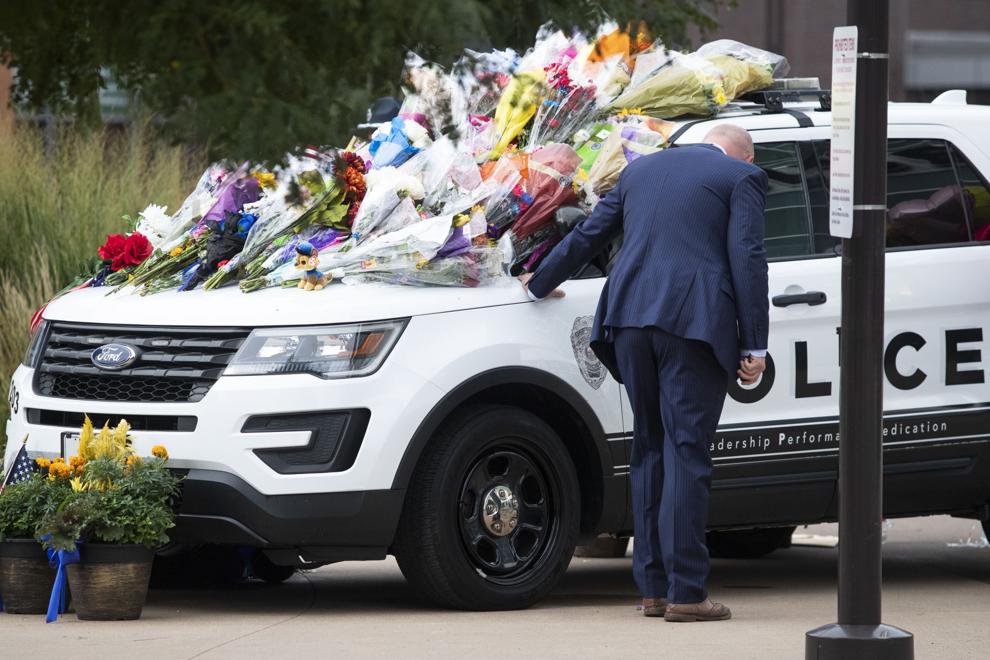 Herrera funeral 9.12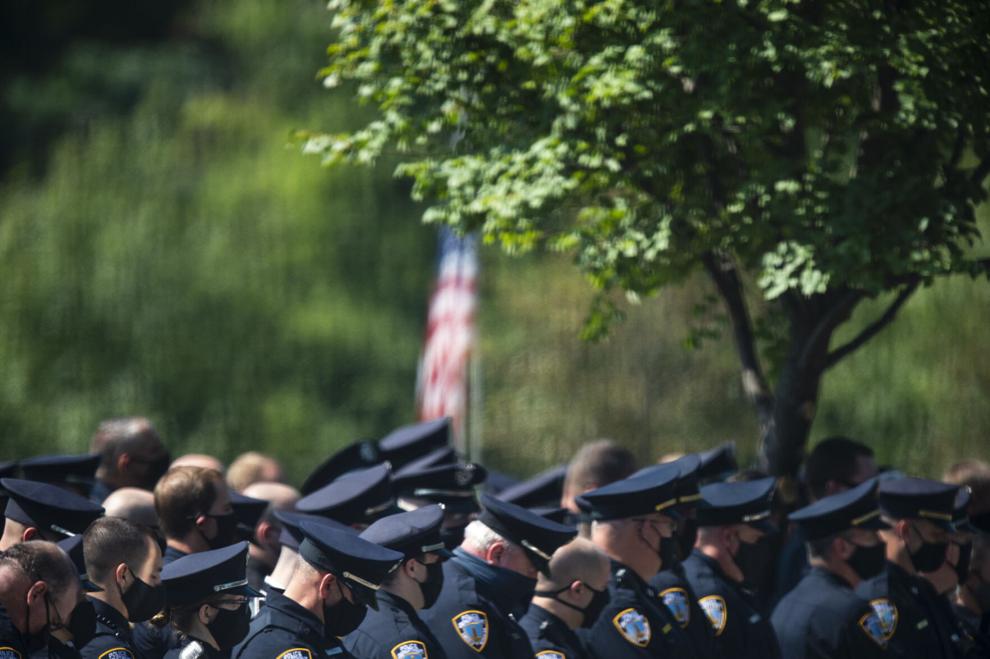 Herrera funeral 9.12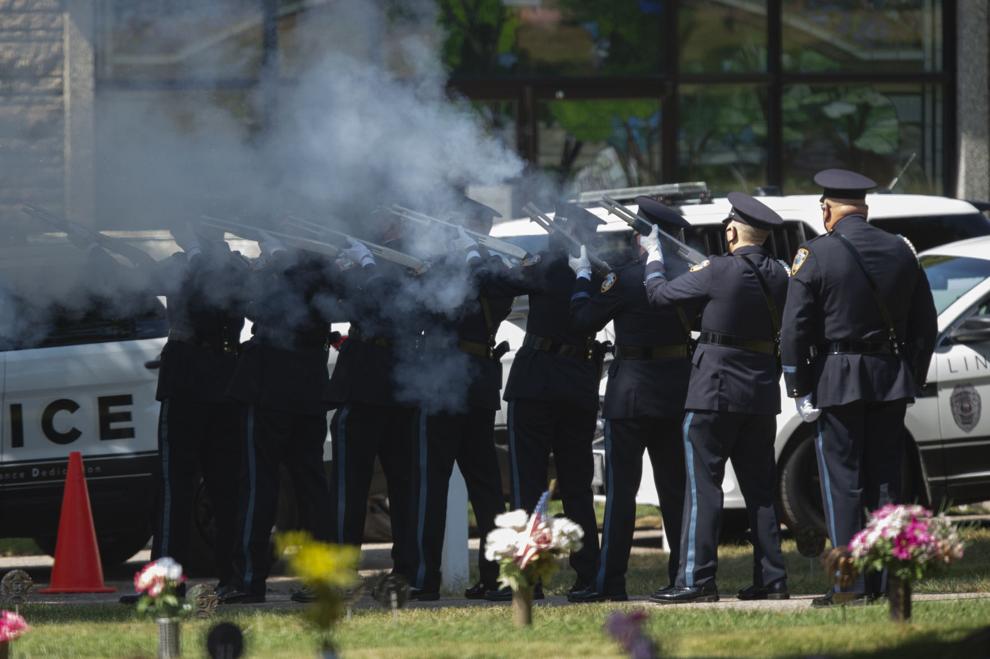 Herrera funeral 9.12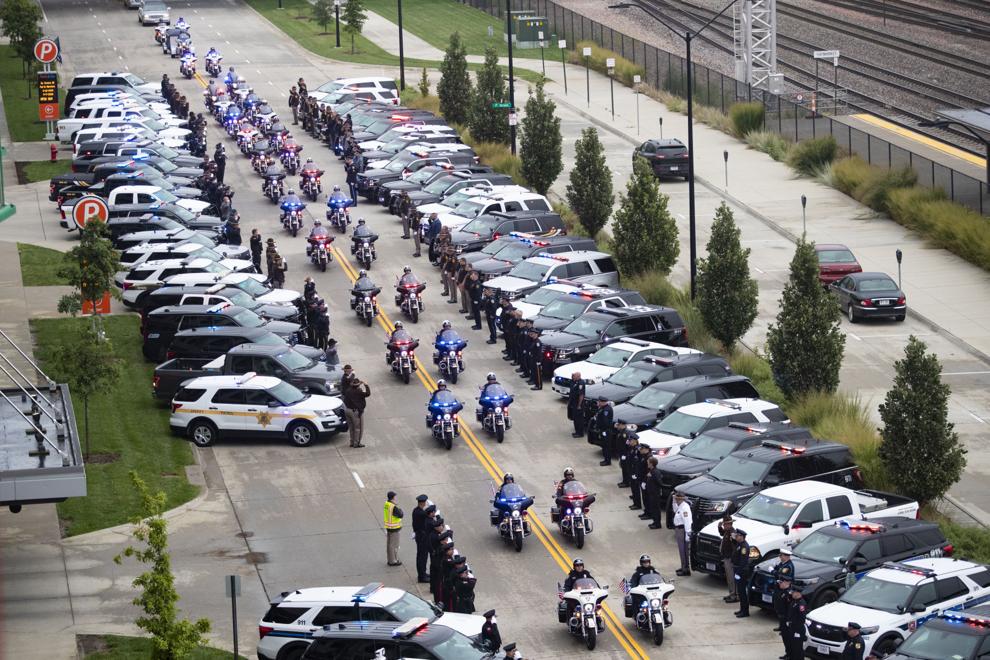 Herrera funeral 9.12
Herrera funeral 9.12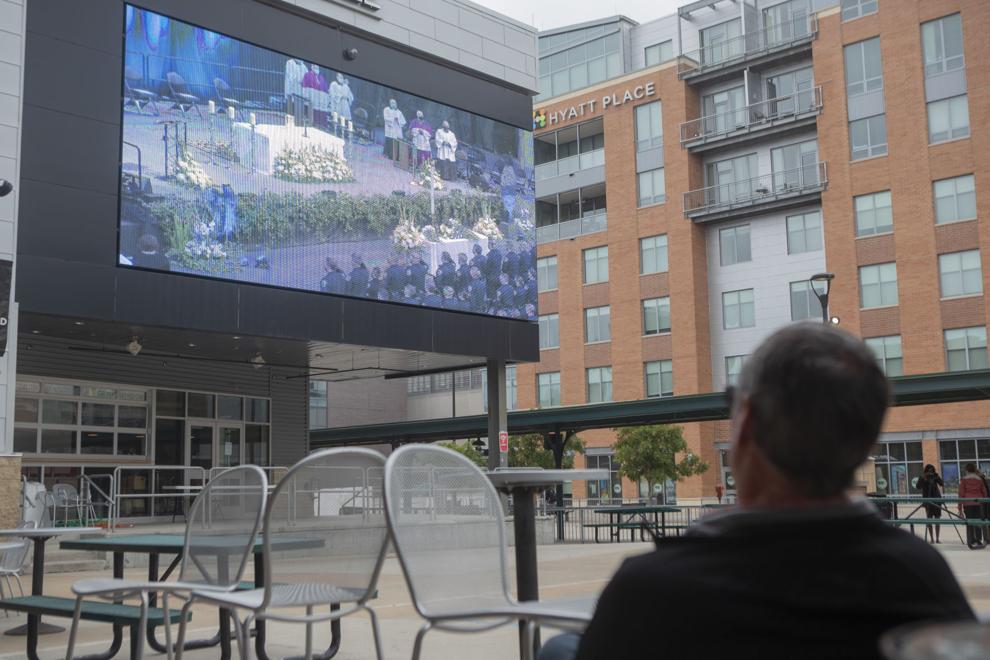 Herrera funeral 9.12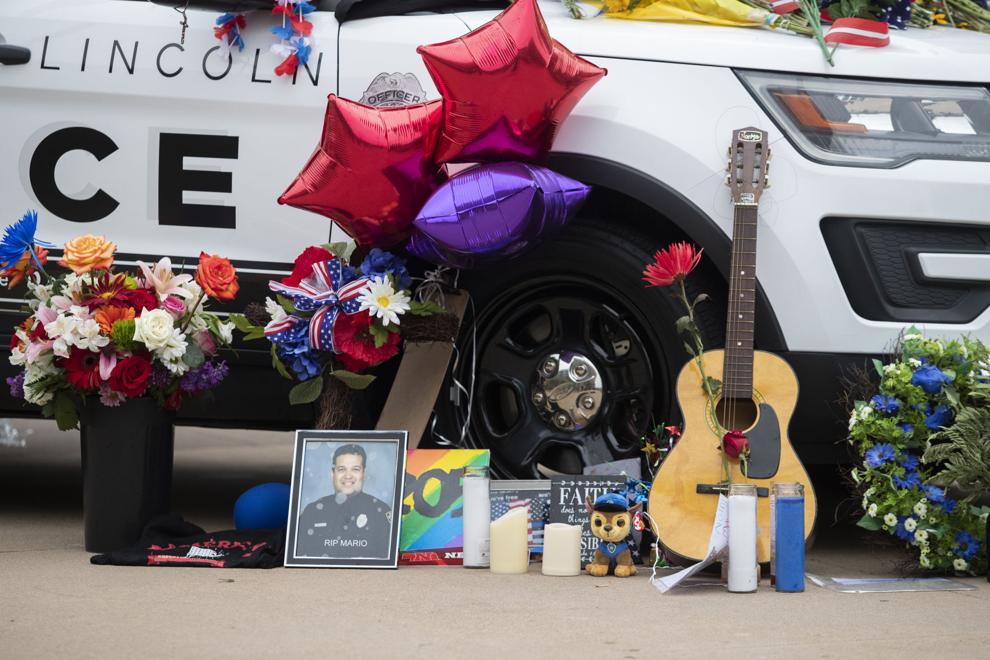 Herrera funeral 9.12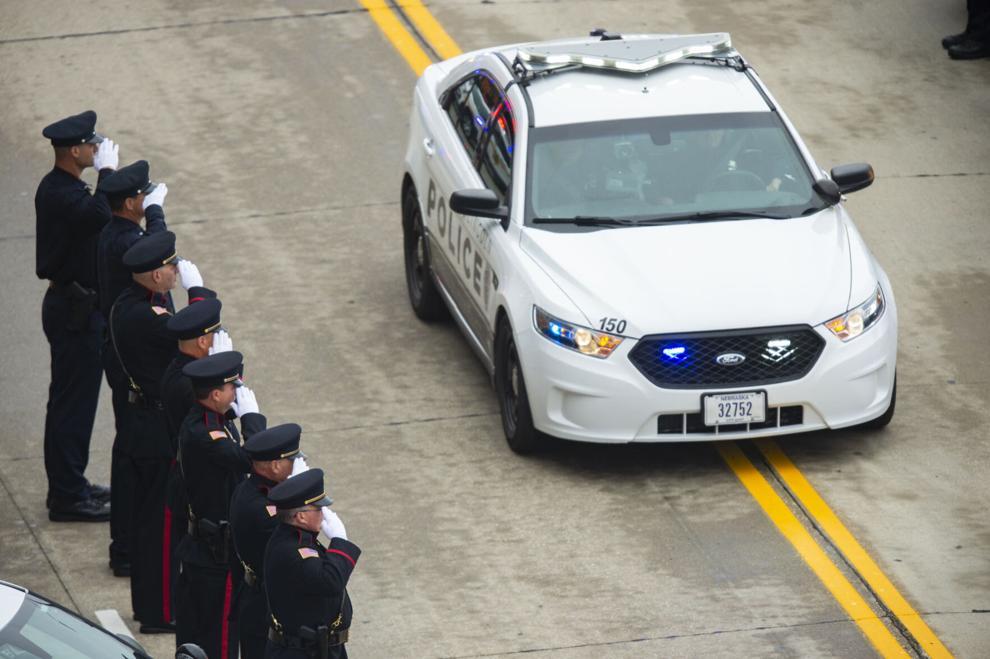 Herrera funeral 9.12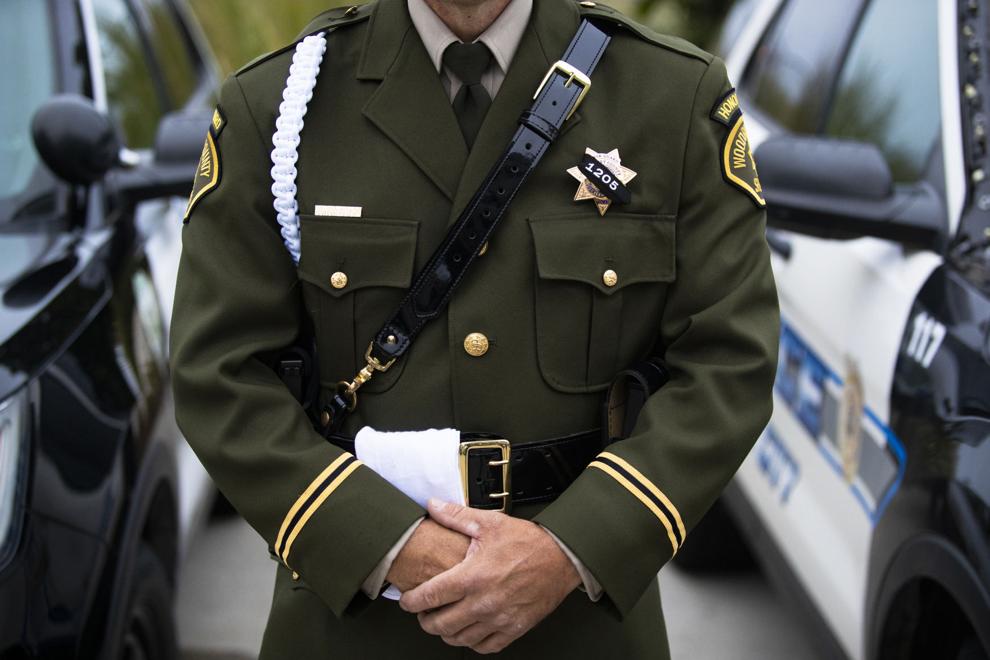 Herrera funeral 9.12
Herrera funeral 9.12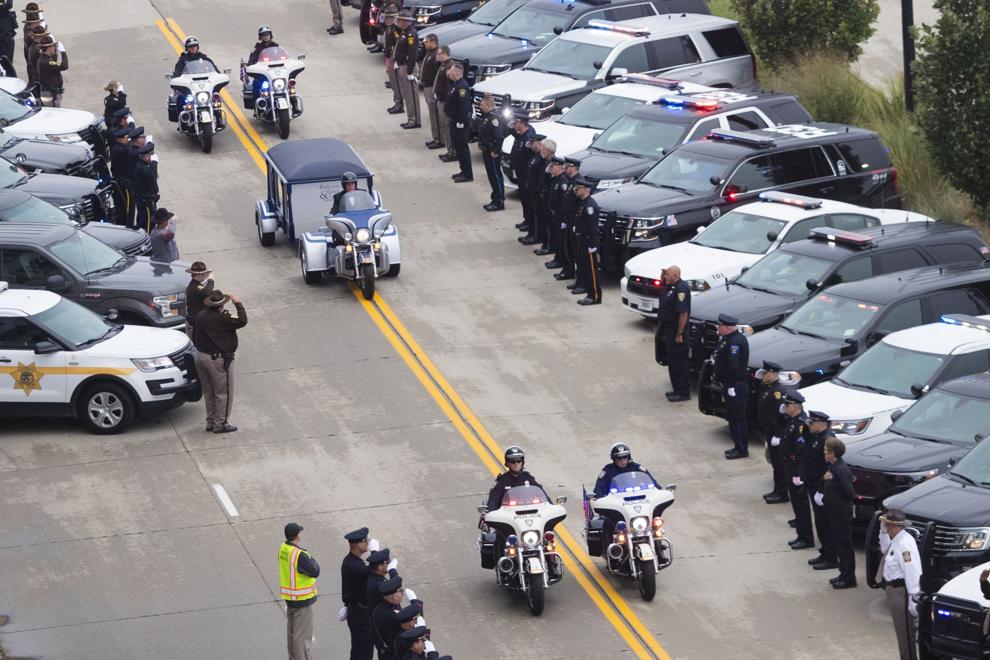 Herrera funeral 9.12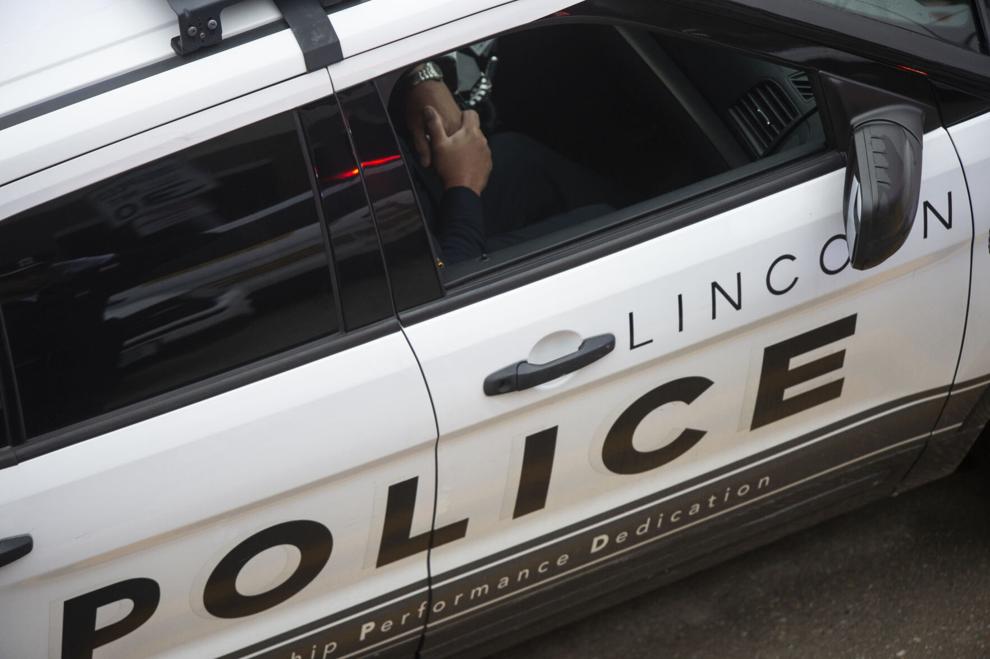 Herrera funeral 9.12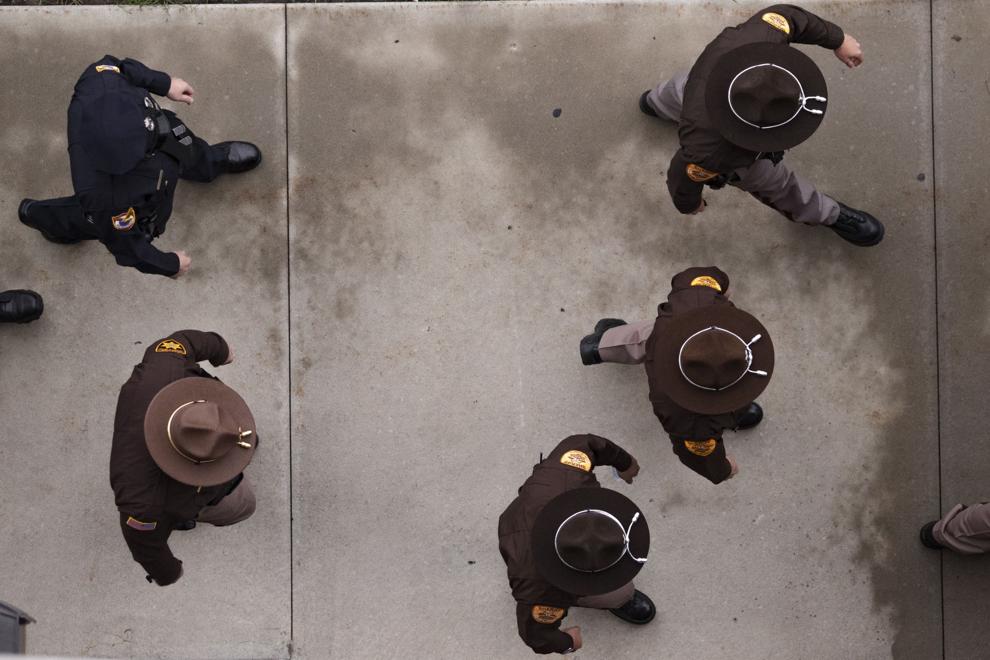 Herrera funeral 9.12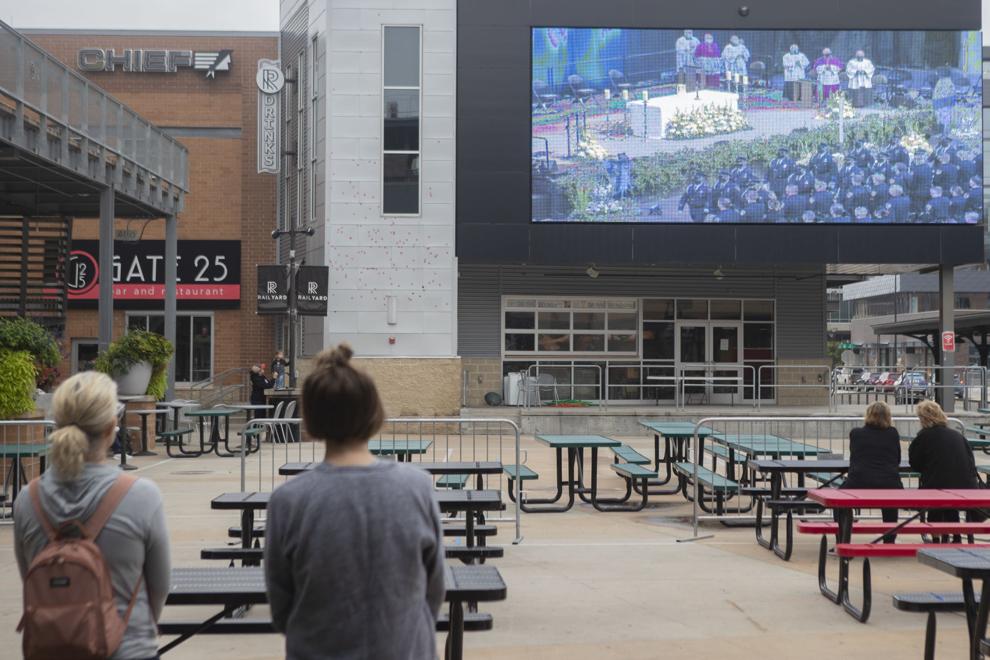 Herrera funeral 9.12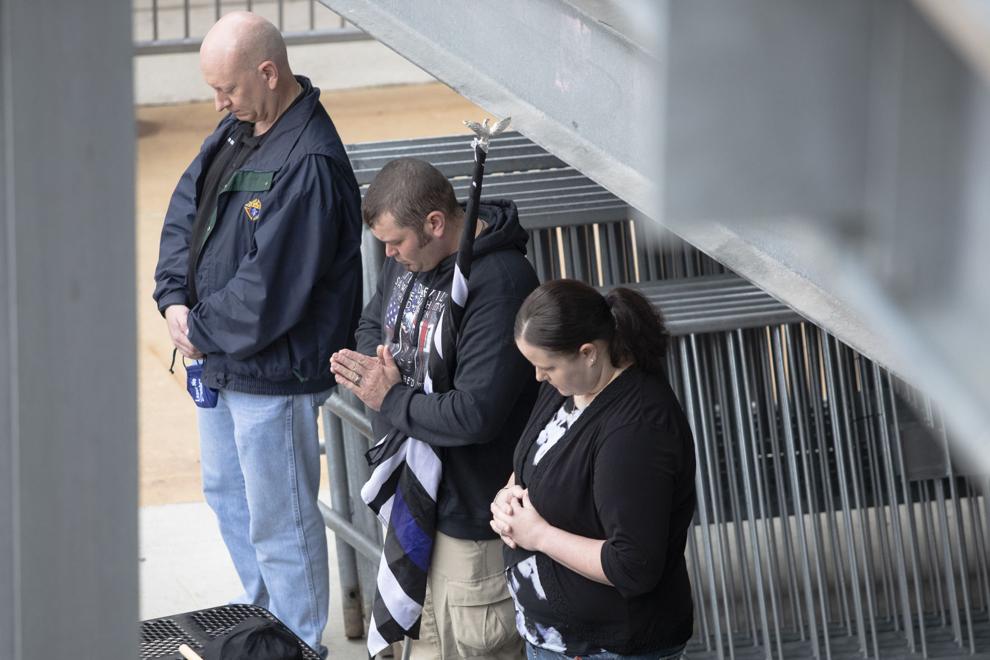 Herrera funeral 9.12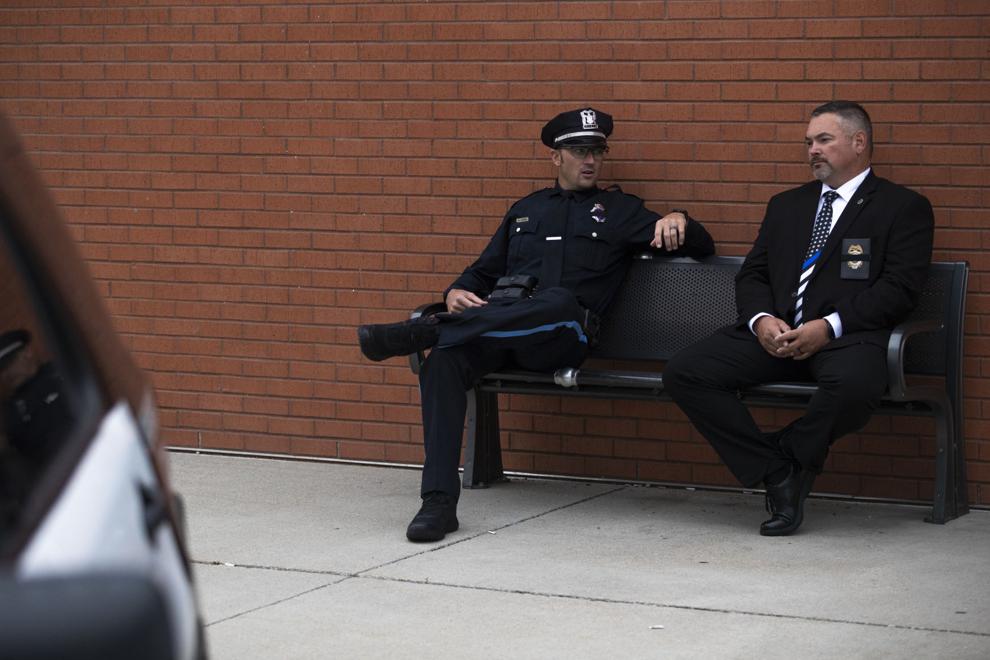 Herrera funeral 9.12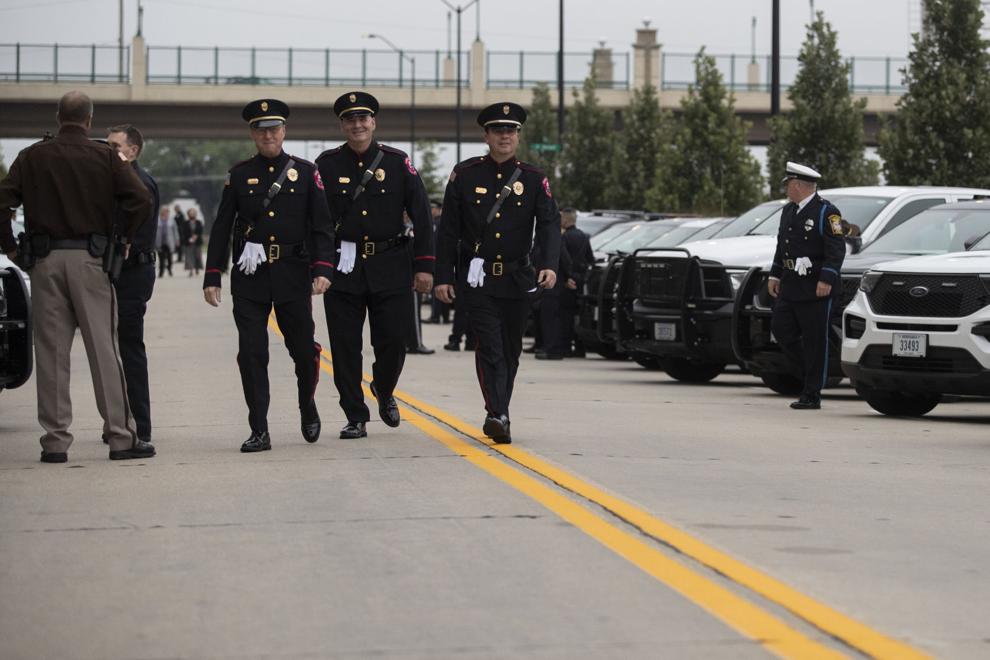 Herrera funeral 9.12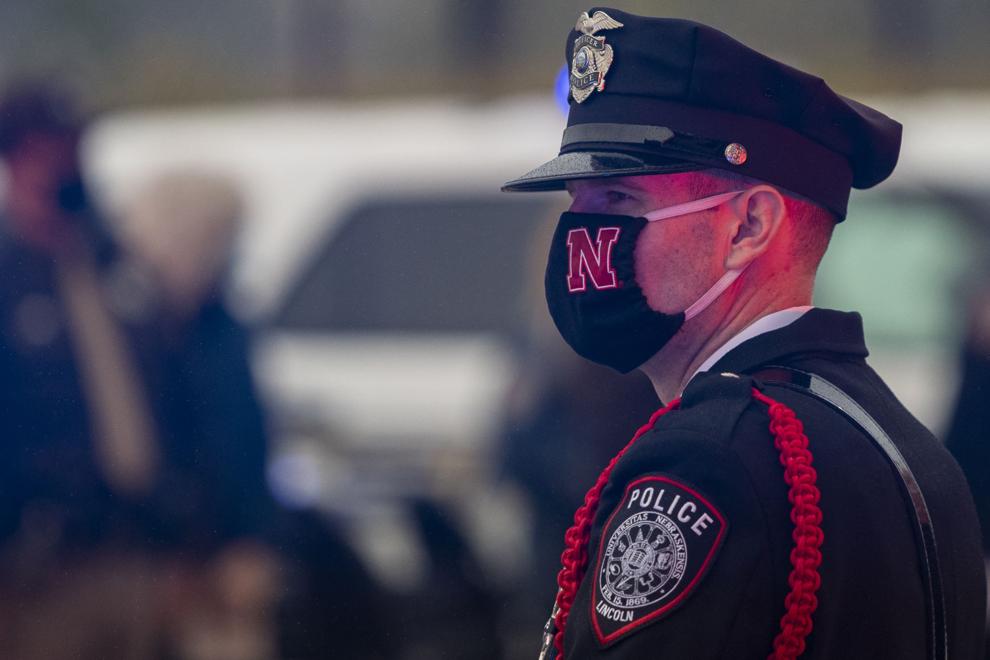 Herrera funeral 9.12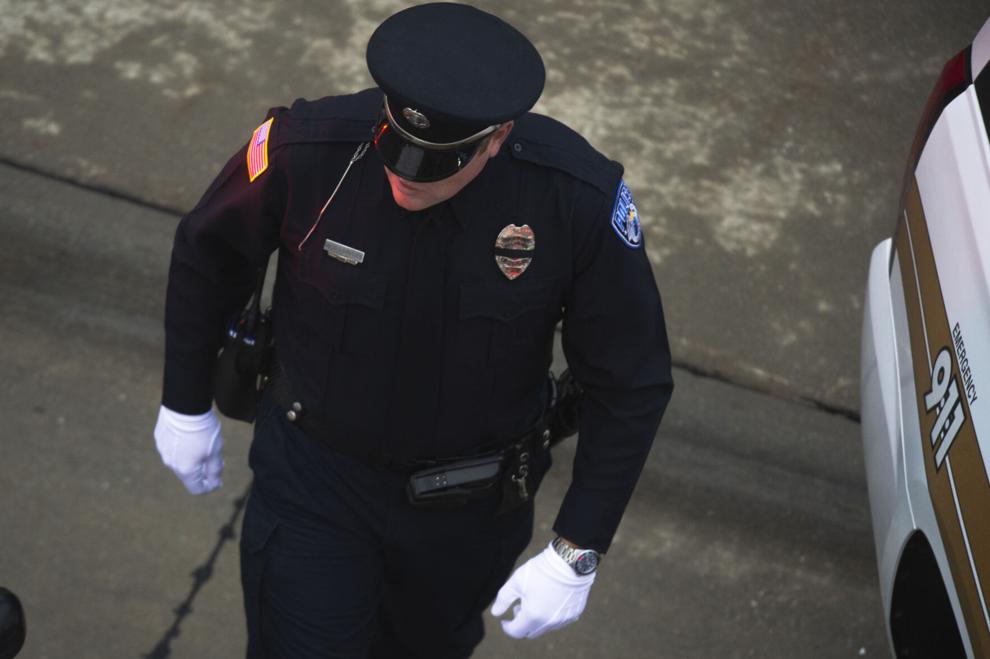 Herrera funeral 9.12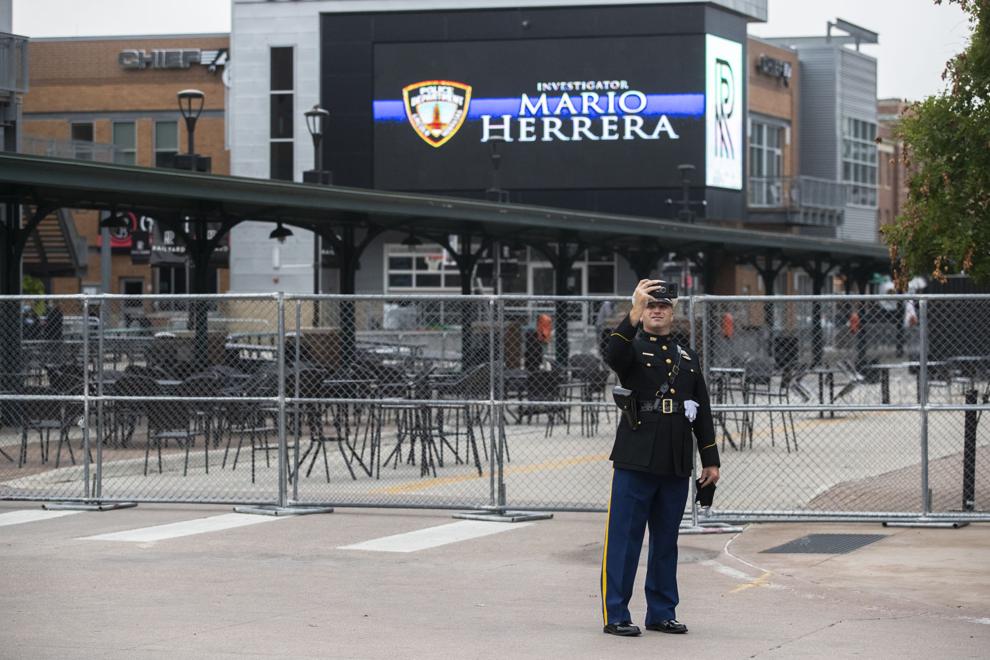 Herrera funeral 9.12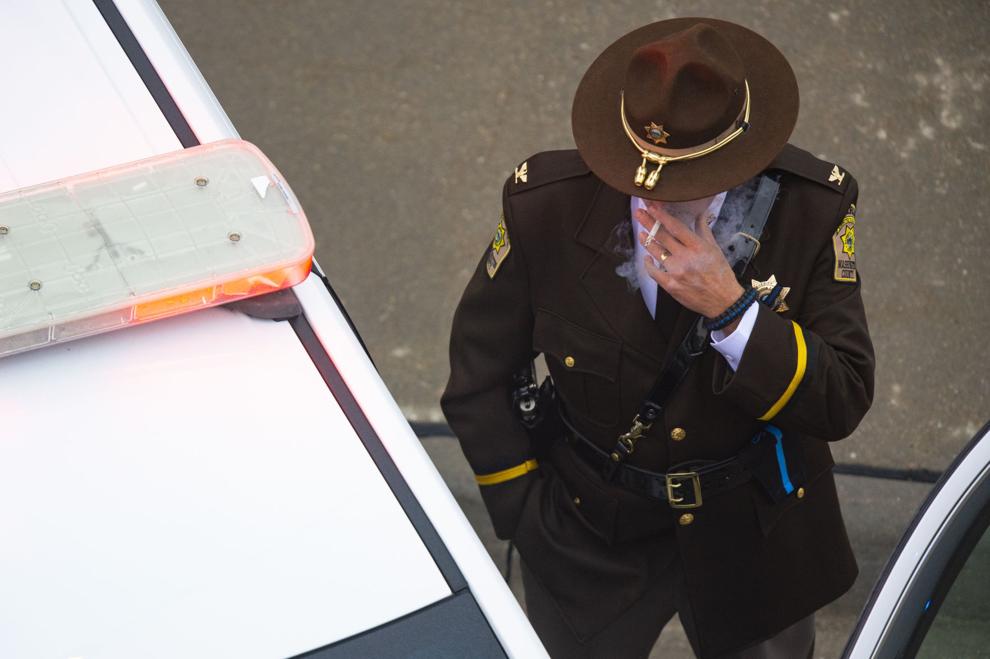 Herrera funeral 9.12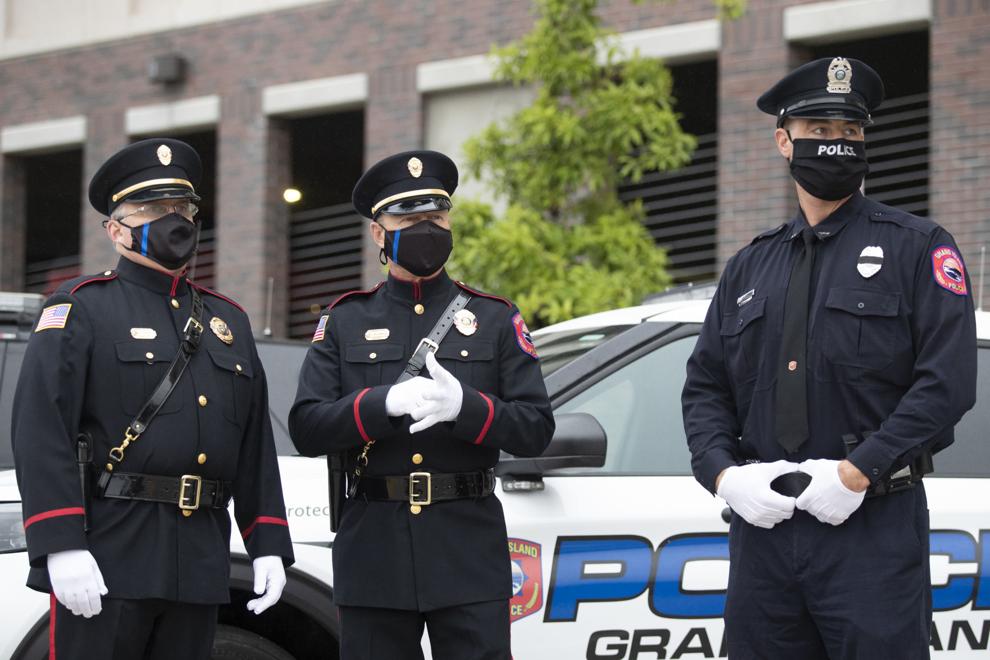 Herrera funeral, 9.12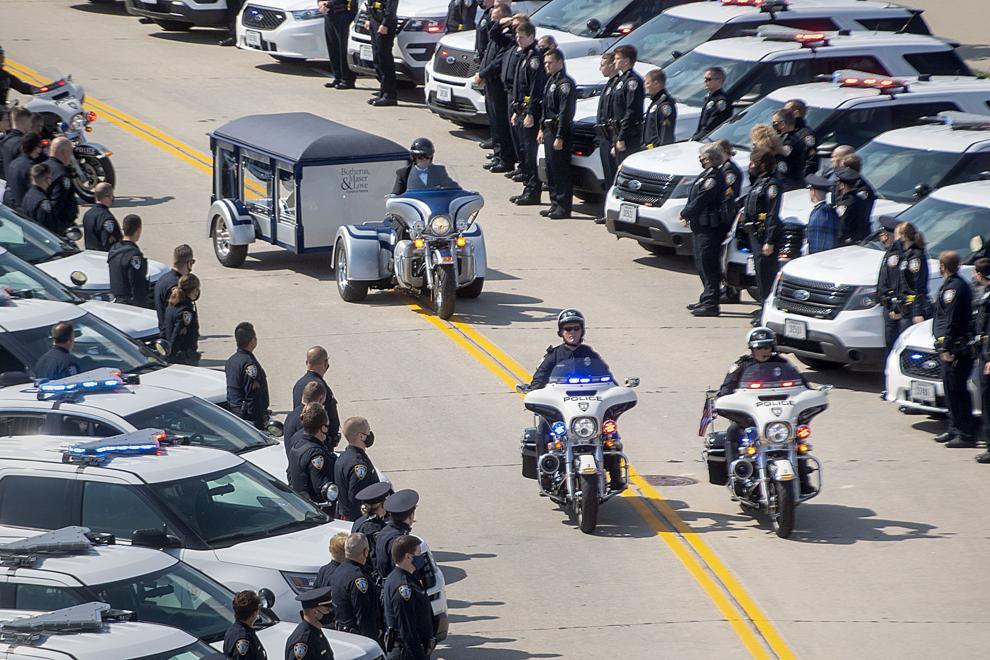 Herrera funeral, 9.12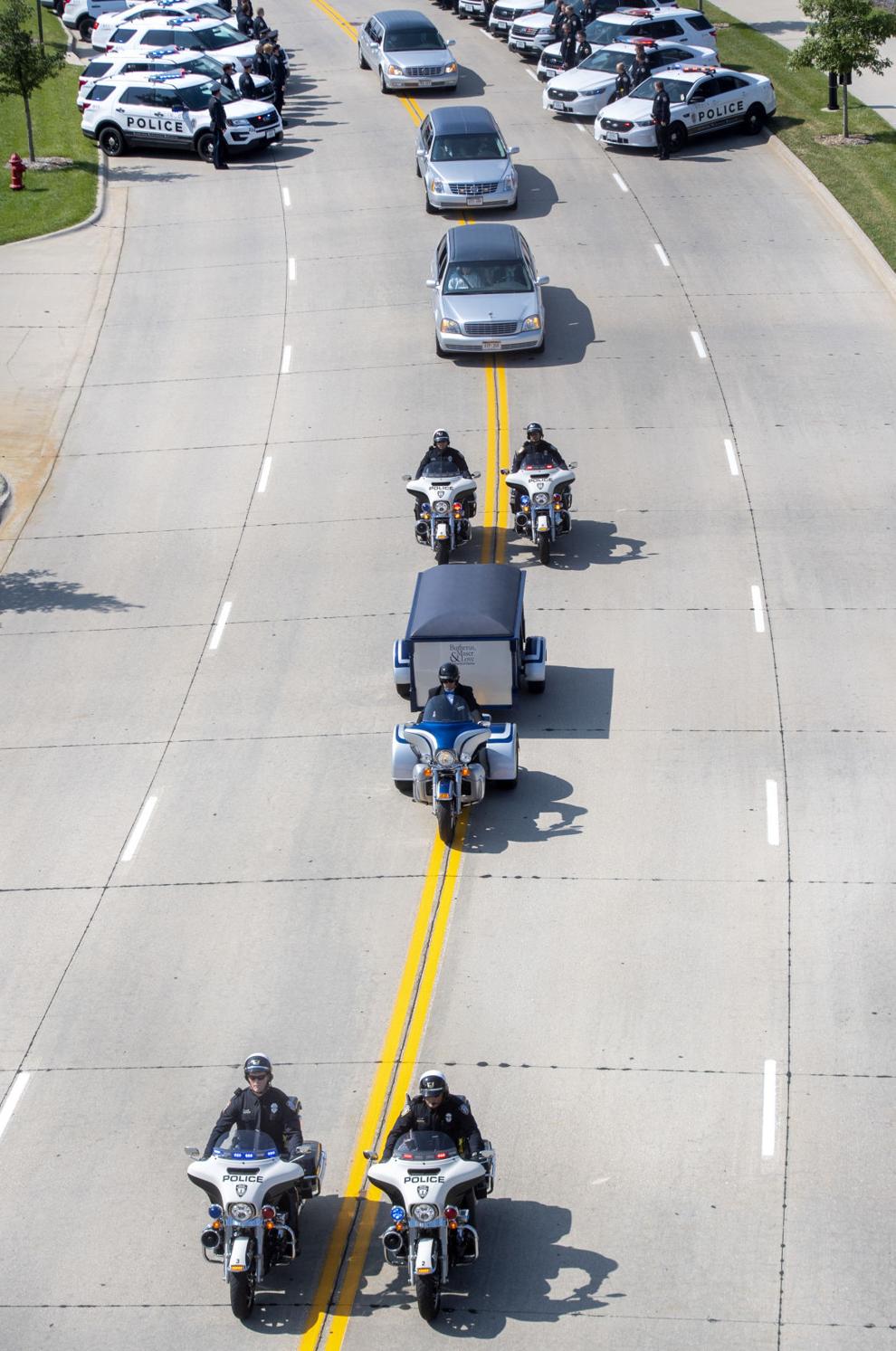 Herrera funeral, 9.12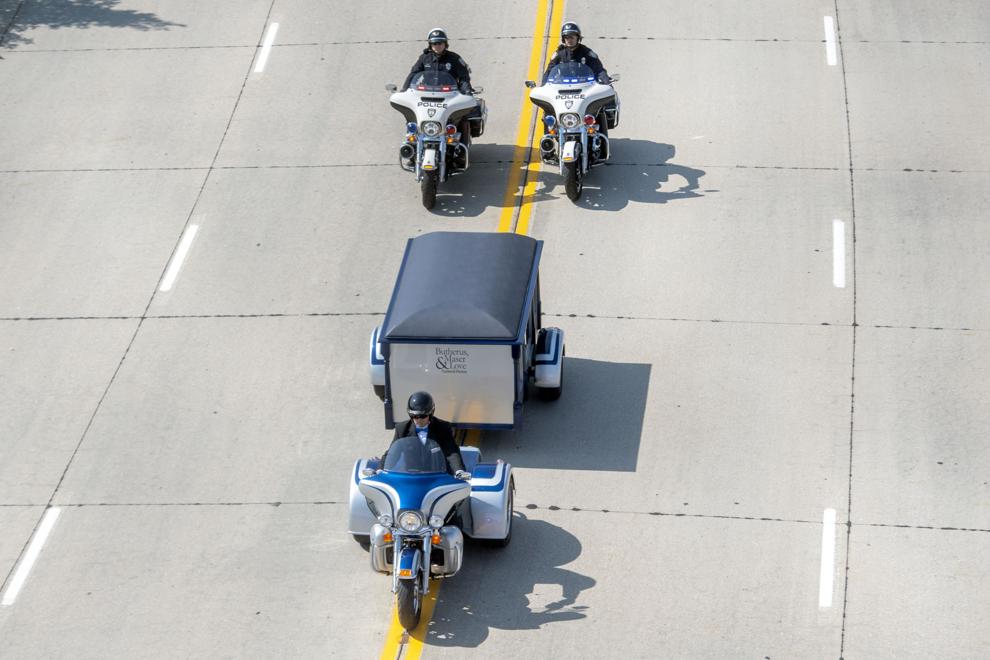 Herrera funeral, 9.12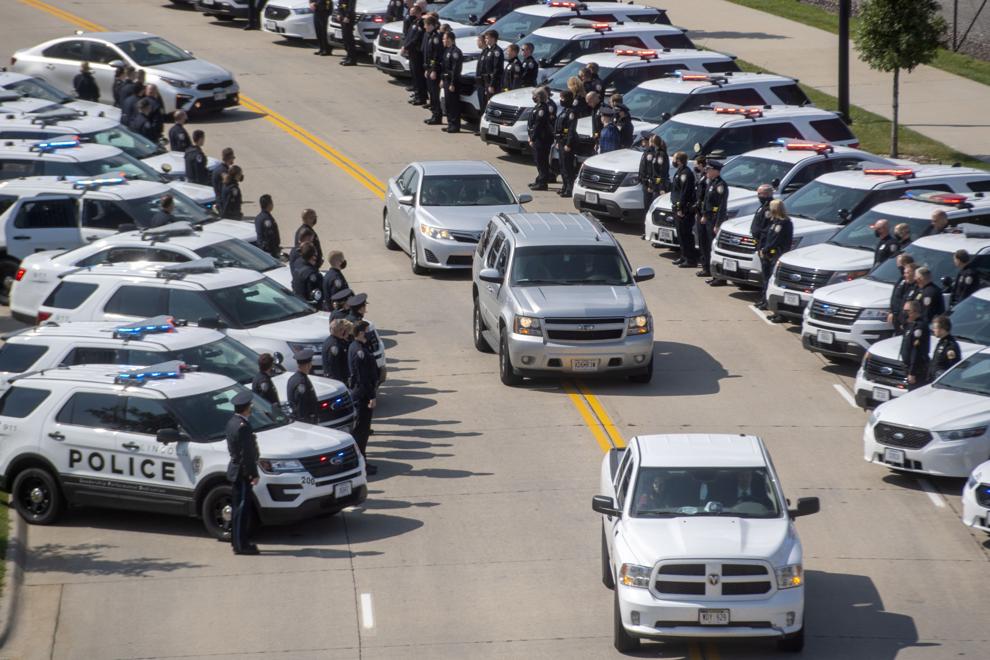 Herrera funeral, 9.12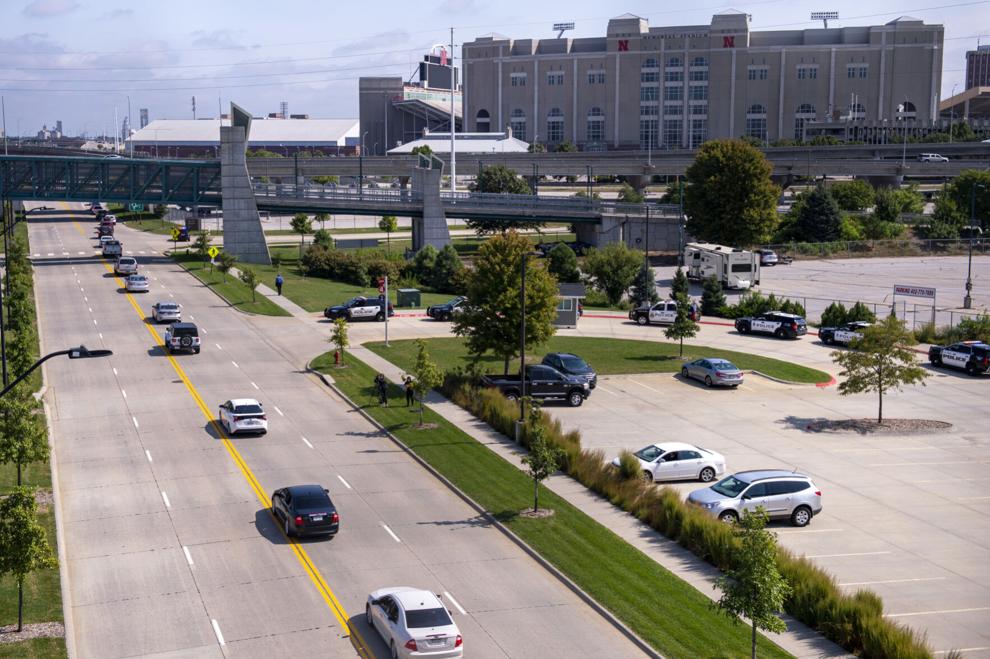 Herrera funeral, 9.12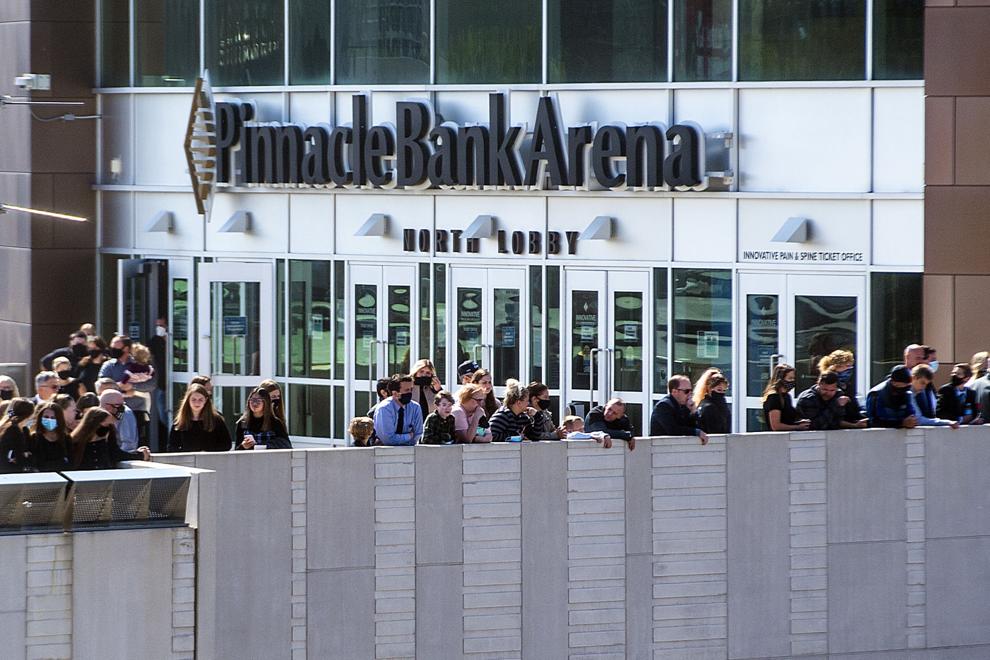 Herrera funeral, 9.12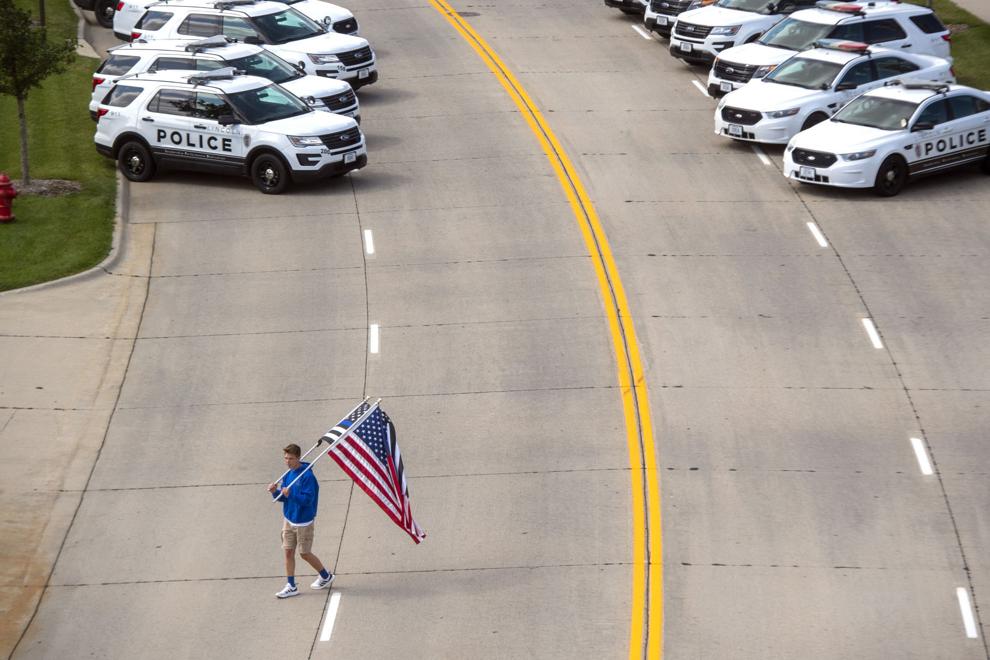 Herrera Funeral, 9.12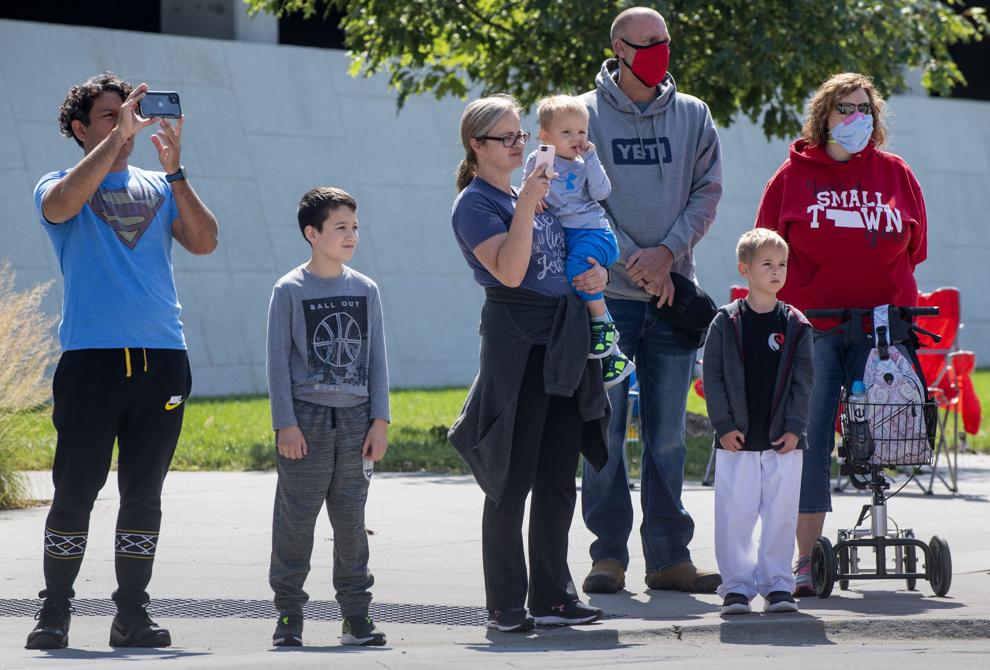 Herrera Funeral, 9.12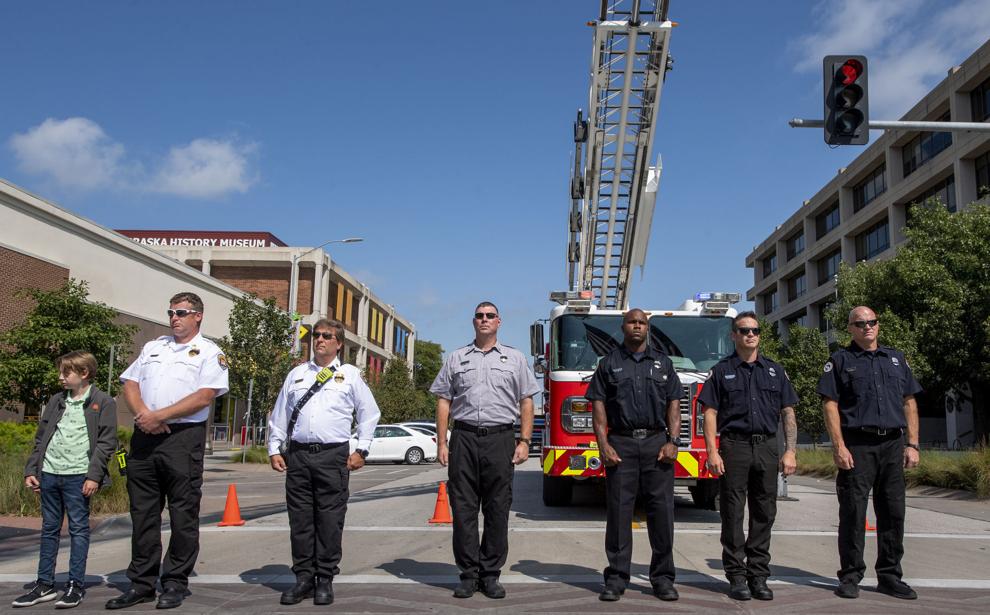 Watch now: Funeral procession for Mario Herrera reaches cemetery
Herrera funeral 9.12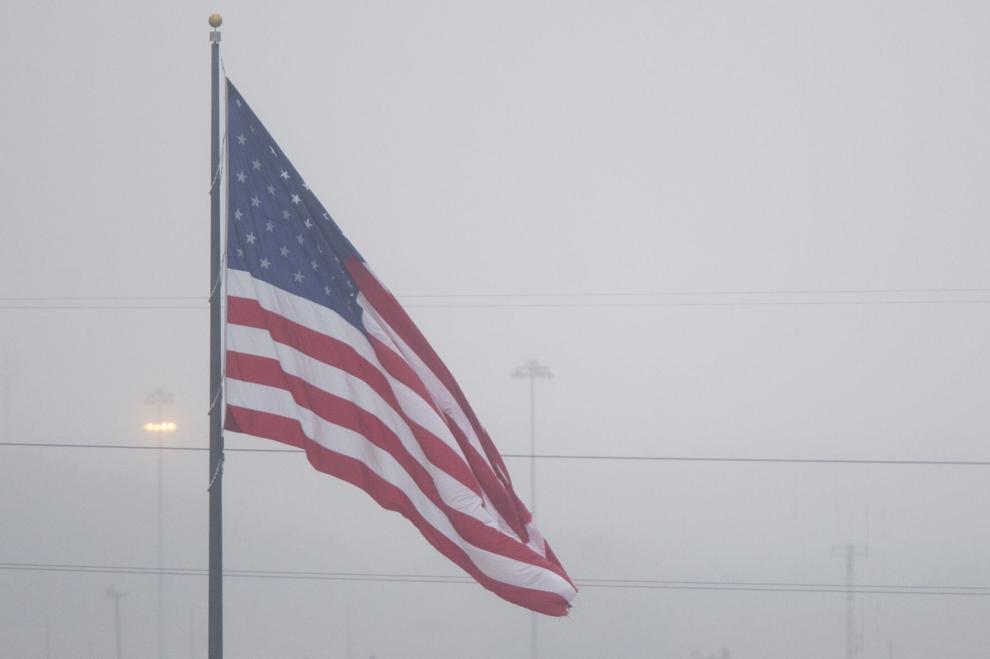 Watch now: Motorcade goes past Lincoln High for LPD officer's funeral
Herrera funeral, 9.12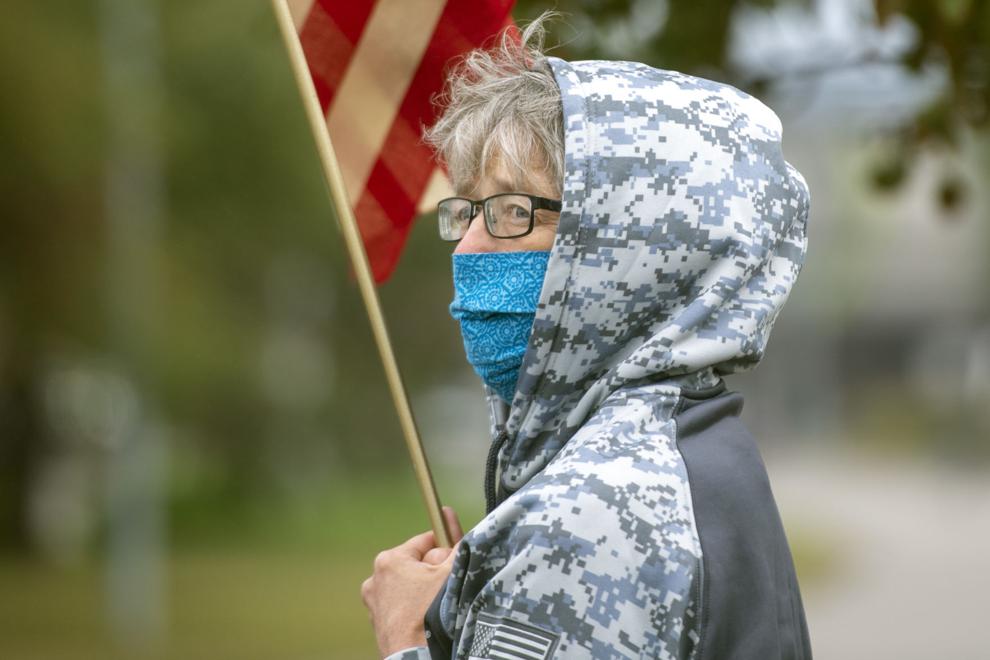 Herrera funeral, 9.12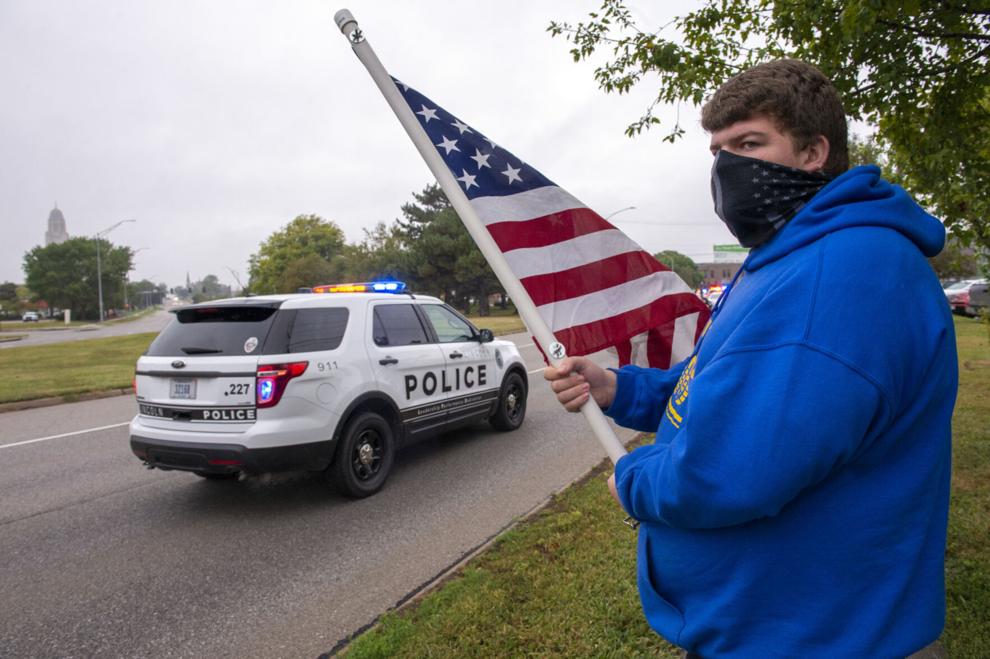 Herrera funeral, 9.12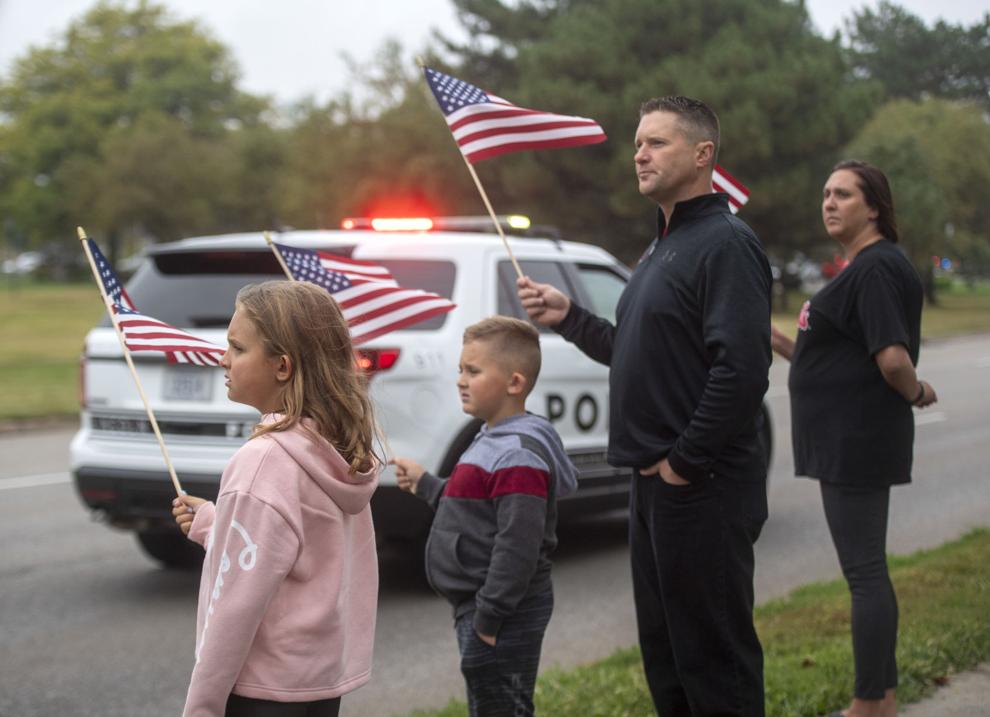 Herrera funeral, 9.12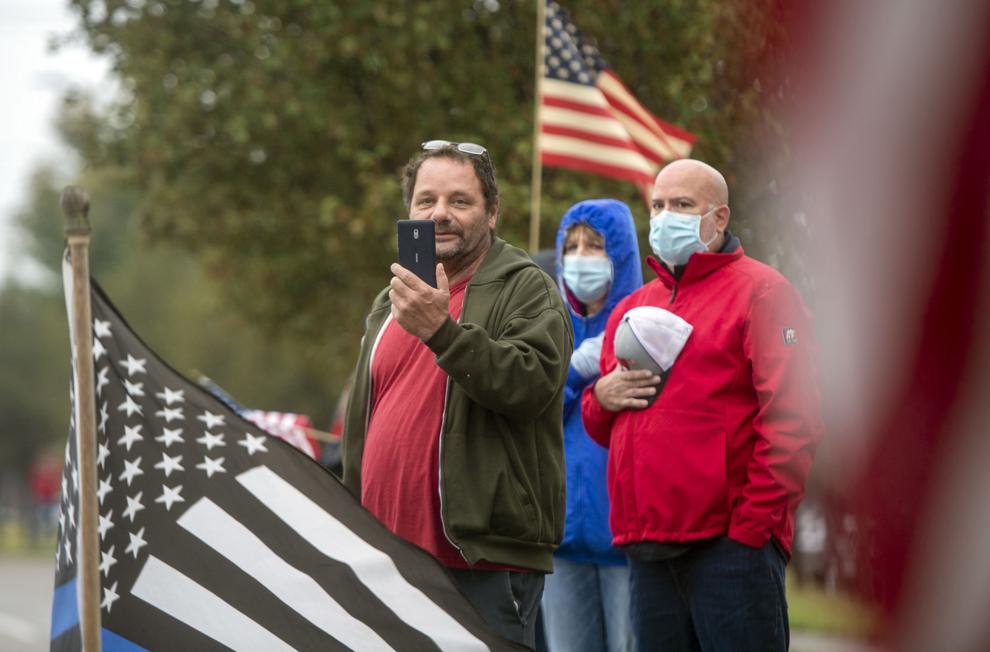 Herrera funeral, 9.12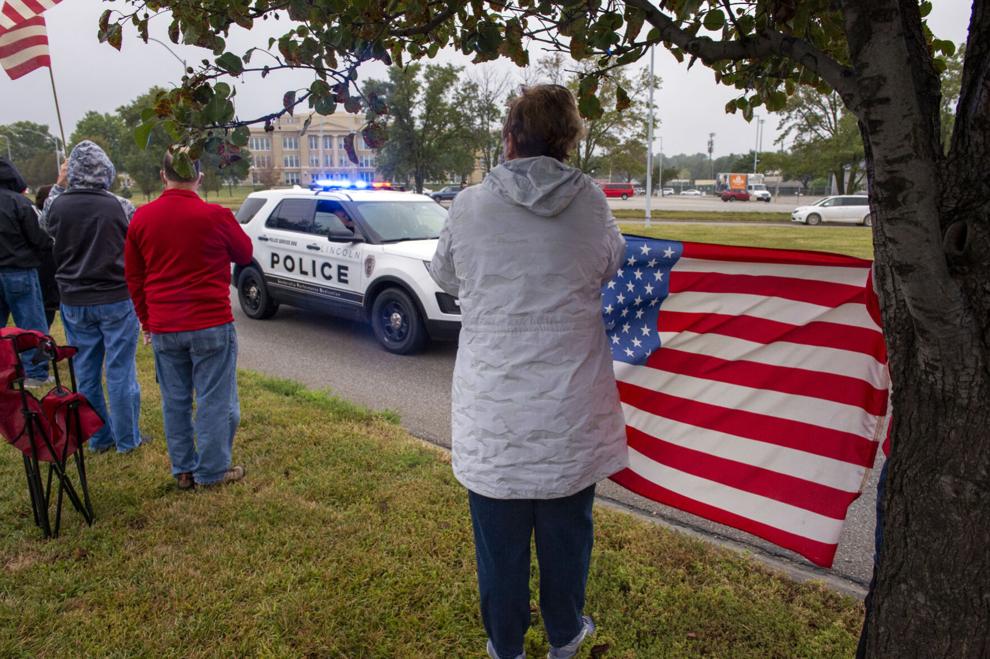 Watch now: People pay tribute to Mario Herrera in front of arena
Herrera funeral, 9.12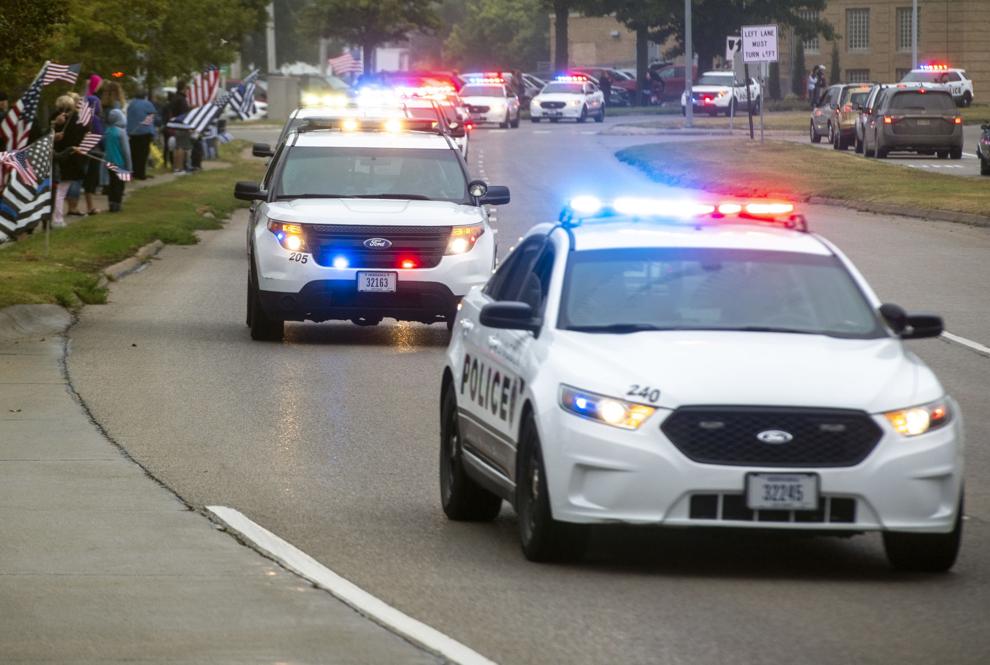 Watch now: Processional arrives for LPD officer's funeral
Herrera funeral, 9.12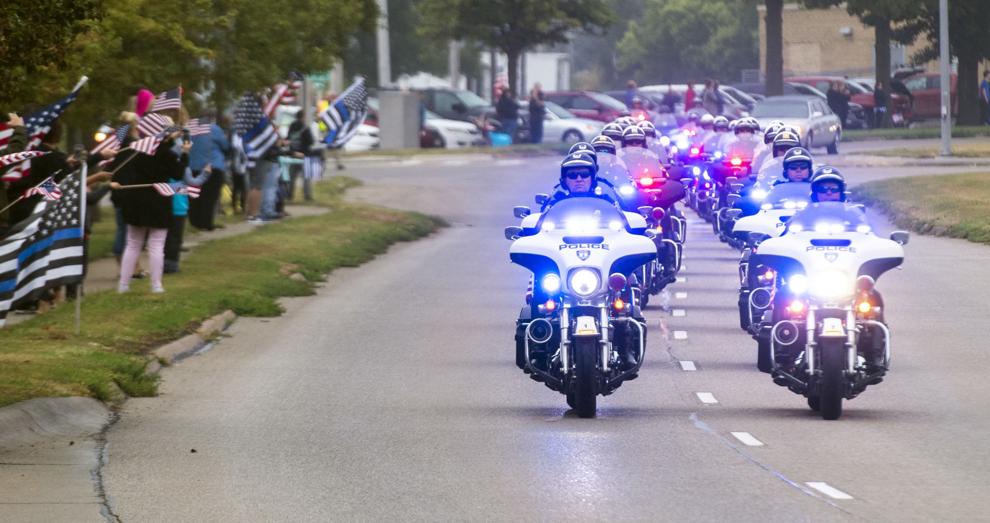 Herrera funeral, 9.12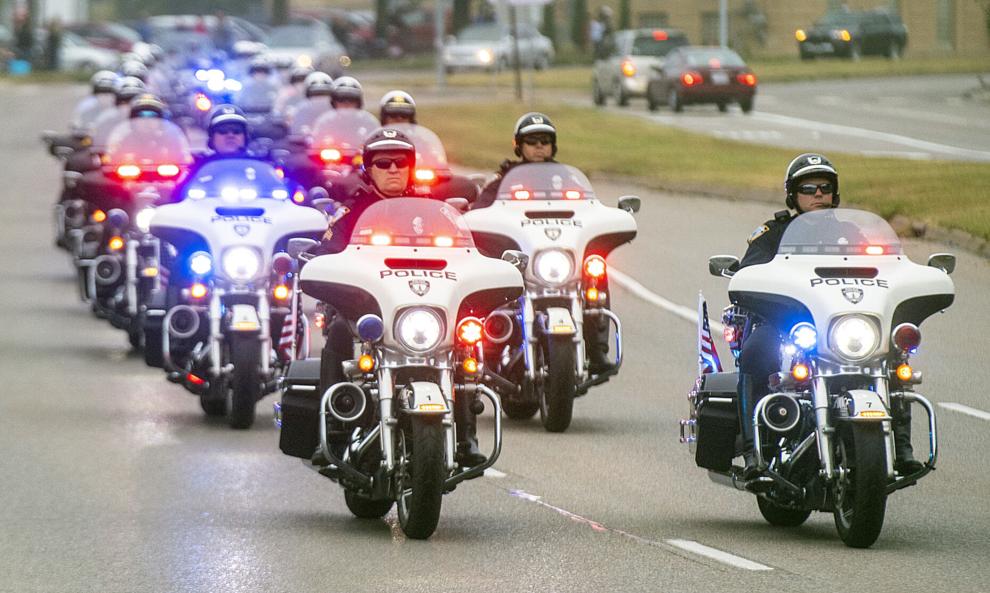 Herrera funeral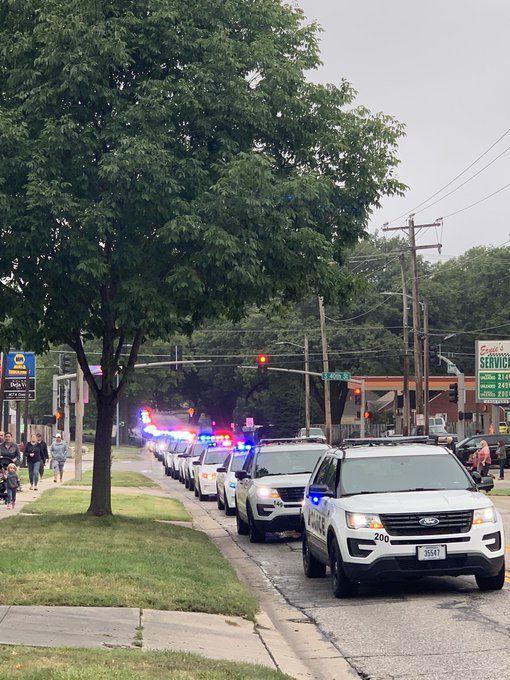 Herrera Funeral, 9.12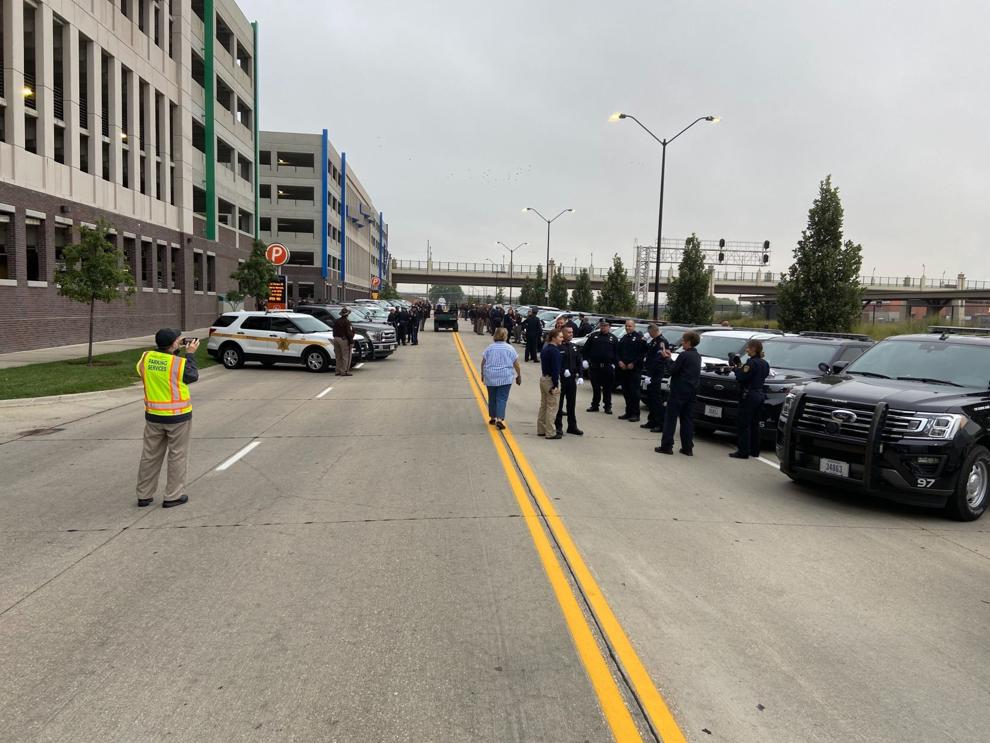 Herrera Funeral, 9.12