Terry Wagner — who at the end of his seventh term will be the longest-serving Lancaster County sheriff in history — will run for an eighth and what he said would be his last four-year term.
Wagner, 67, a Republican, was first elected in 1994 and sworn into office six weeks early because the sheriff appointed to replace Tom Casady, who had become police chief, resigned after being in office one day.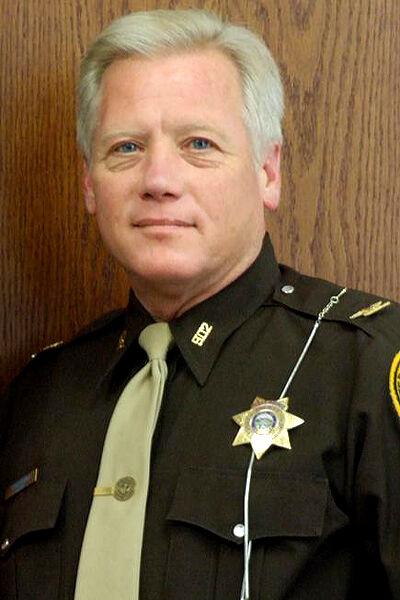 That six weeks in office will put his tenure that much beyond the only other Lancaster County sheriff who has served seven terms, Merle Karnopp, who was sheriff from 1951-1979.
Wagner said he will continue to emphasize efficient law enforcement through the use of modern technology, treating all people with dignity and fairness, working to get laws passed that make citizens safer and making sure deputies get necessary training.
He also wants to address recruiting, hiring and retention issues that have been challenges for many law enforcement departments.
"I want to make sure we do a better job of recruiting, that we are able to retain employees, that we provide a good workplace for people who want to get into law enforcement and then handle some of the challenges we've seen over these last few years."
In addition to hiring and retention, those challenges include the pandemic and the death of George Floyd at the hands of Minneapolis police, which sparked protests around the country, including Lincoln.
"I don't think any of us had ever experienced what happened," he said.
He condemned the actions of police in Minneapolis that led to the death of Floyd, adding that the riots that resulted here could have been handled better and officers didn't have the necessary equipment or training.
The department has remedied that, he said, with additional training on crowd control and how to do a better job of separating peaceful protesters from rioters. It has also purchased necessary equipment, such as additional shields.
The department also has begun implementing a project called Active Bystandership for Law Enforcement, which focuses on creating a culture of peer intervention to prevent misconduct and reduce officer mistakes.
Wagner is facing a challenger for the first time since his first election in 1994. Johnny "Jay" Pitts Jr., an officer at the Lincoln Airport Authority and former Lincoln police officer and Lancaster County Sheriff's deputy, has announced he will run.
Pitts, a registered Democrat, has said he wouldn't use the office to "interject personal beliefs into creating new laws," a reference to Wagner's successful challenge to the statewide medical marijuana petition drive.
A Lincoln attorney subsequently filed a complaint against Wagner for not reporting the benefactor of the challenge. The Nebraska Accountability and Disclosure Commission dismissed the complaint, Wagner said.
The sheriff's race, which is partisan, will be on the spring primary ballot. A Republican and Democratic nominee will advance to the November general election ballot, with the winner's new term beginning in 2023.
Wagner is a graduate of the FBI National Academy, past president of the Nebraska Sheriff's Association, has been on the board of the Child Advocacy Center since its inception and was inducted into the Nebraska Sheriff's Association Hall of Fame this year.