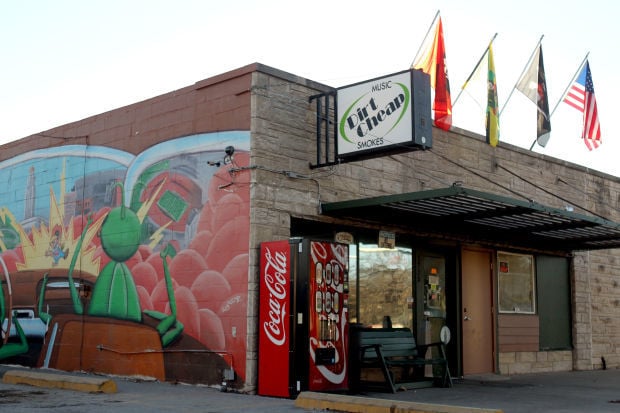 The U.S. Supreme Court has turned down a request to hear the appeal of a Lincoln man and his mother, who were convicted of a conspiracy to illegally sell K2 that sickened dozens.
The issue raised by the attorneys for Allen Peithman Jr., 41, and his mother, Sharon Elder, 73, involved the forfeiture of $1.1 million in assets.
Attorneys Mark Rappl and Bob Creager had argued that, while defendants may be compelled to give up fruits of their offense, other property not connected to the crime traditionally is off-limits for criminal forfeiture.
They asked the country's highest court to take their appeal to answer whether federal statute authorizes forfeiture to be imposed among co-conspirators jointly, which would put one defendant on the hook for the value of assets acquired by a co-conspirator.
On Nov. 18, the U.S. Supreme Court issued an order denying the petition for a writ of certiorari, the formal request for the court to hear the case. 
You have free articles remaining.
In a dissenting opinion, Justice Sonia Sotomayor said she would have granted the petition, vacated the judgment and remanded to case to the 8th Circuit Court of Appeals to reconsider its decision.
Peithman and Elder ran the smoke shops Island Smokes and Dirt Cheap before being indicted in 2015 and tried in 2017 for selling synthetic marijuana branded as "potpourri."
The federal prosecution followed what local public safety officials called a synthetic marijuana crisis in the spring of 2015, when 100 people were hospitalized in Lincoln after smoking the drug often called K2 or spice.
In 2017, a jury found them guilty of counts of conspiracy to sell misbranded drugs, commit mail fraud, receive illicit profits and structure bank deposits to avoid financial reporting, and they were sentenced to federal prison. Elder received five years and three months, and Peithman received nine years and seven months.
Peithman and Elder appealed to the 8th Circuit, which affirmed their convictions and the forfeiture in February and prompted the appeal to the U.S. Supreme Court. 
Peithman remains at a low-security federal prison in Forrest City, Arkansas, and is set for release in 2025.
His mother, who is set for release in 2022, is at a federal prison for inmates with health needs in Fort Worth, Texas.