In a demonstration that differed markedly from the previous two nights of protests outside the Phi Gamma Delta house, University of Nebraska-Lincoln students and supporters largely shifted their attention away from the fraternity on Thursday night and toward one another.
For more than two hours, speakers who had signed up in advance shared deeply personal testimonies from the steps of the Nebraska Union — directly across from the Fiji house at 1425 R St. where a sexual assault was reported to have happened Monday night.
After two evenings of tense gatherings that included chants and demands focused on the fraternity and the 19-year-old member who is accused of sexually assaulting a 17-year-old girl and UNL student, the tone and nature of Thursday's demonstration changed, focusing instead on survivors of sexual assault.
More than a dozen activists, students and supporters took turns speaking to the crowd on Thursday, including Omaha state Sen. Megan Hunt and representatives of student government.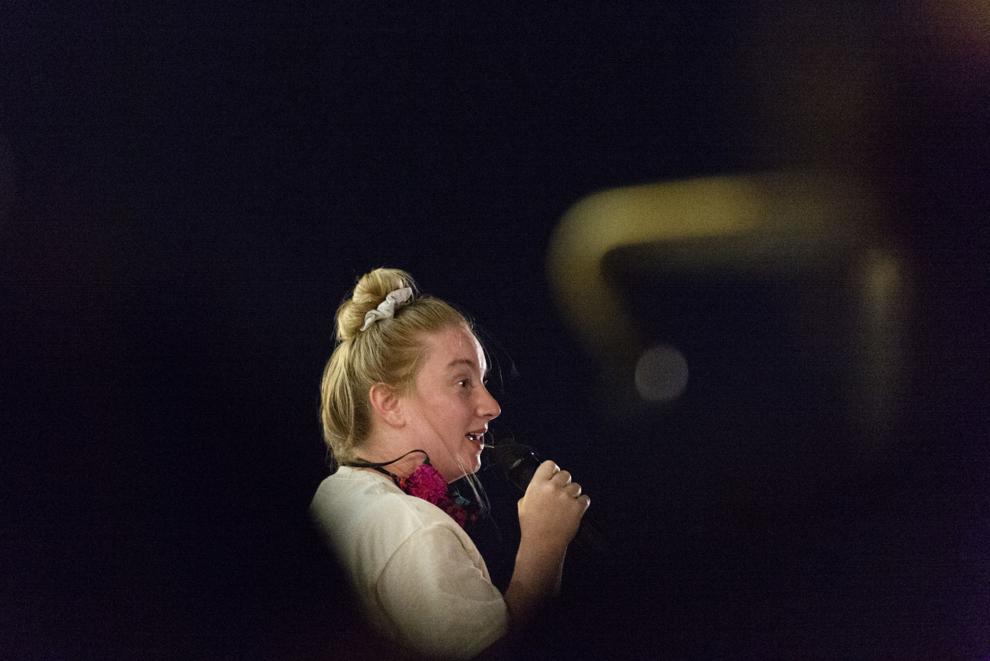 Nearly all the speakers — including Hunt — identified themselves as survivors of sexual violence, as organizers continued to demand further action from UNL while placing an increased and palpable emphasis on supporting one another.
"The powers that be — the power of the university, the power of the legislature, the power of the state — they are not gonna be here for you," said Hunt, who later critiqued university leaders on Twitter for failing to address a culture of sexual violence she indicated was prevalent among fraternities on campus.
"We're here for you," she continued. "We're here for each other. We're here for us."
I'm a 35 year old mom who never went to UNL and even I have heard the word of mouth warnings about the fraternities she mentioned. These open secrets are a big clue @UNLincoln https://t.co/1S1l76m2fN

— Senator Megan Hunt 😷 (@NebraskaMegan) August 27, 2021
"It is clear that university leadership has already lost the trust of a significant portion of the student body on basic issues of safety on campus," the letter reads in part. "We empathize with these students and their advocacy, and are deeply concerned that these issues have been of repeated public concern over the last several years."
Green temporarily suspended Fiji — already on probation for previous violations of university policy — on Wednesday afternoon, about 36 hours after the sexual assault was reported.
Fiji members were linked with confrontations with individuals taking part in the January 2017 Women's March in Lincoln, which led to a campus Title IX investigation.
The alleged assault that prompted the protests was the 103rd rape reported to UNL Police since 2005 — and the 78th such incident reported since 2015, according to data reviewed by the Journal Star. Another rape was reported to campus police hours after the one alleged to have happened at the Fiji house.
The alleged sexual assault reported Monday was the second at the Fiji house since 2010 — coming after a reported rape in November 2013, police archives show.
In 2015, UNL police responded to a disturbance call at the house, where officers fielded a "report of three males aggressively attempting to get females to attend a party," according to reports. In October 2019, a UNL student reported inappropriate sexual behavior at the fraternity house, the Journal Star's review of archives revealed.
In all, University Police fielded 73 reports from or involving the Phi Gamma Delta house since 2010, where minors in possession, narcotics violations, physical assaults and an arson have all been tracked by officers.
The reports of sexual violence and inappropriate sexual behavior set the backdrop for Thursday night's gathering, where at least three women who spoke said they were instructed as freshmen to avoid Fijis.
In previous nights, protesters had gathered only steps away from the knee-high stone wall that separates the fraternity's lawn from the sidewalk on R Street. On Thursday, attendees largely remained across the street, gathering around the Union staircase that doubled as a platform for students sharing painful, intimate details with a crowd of several hundred people.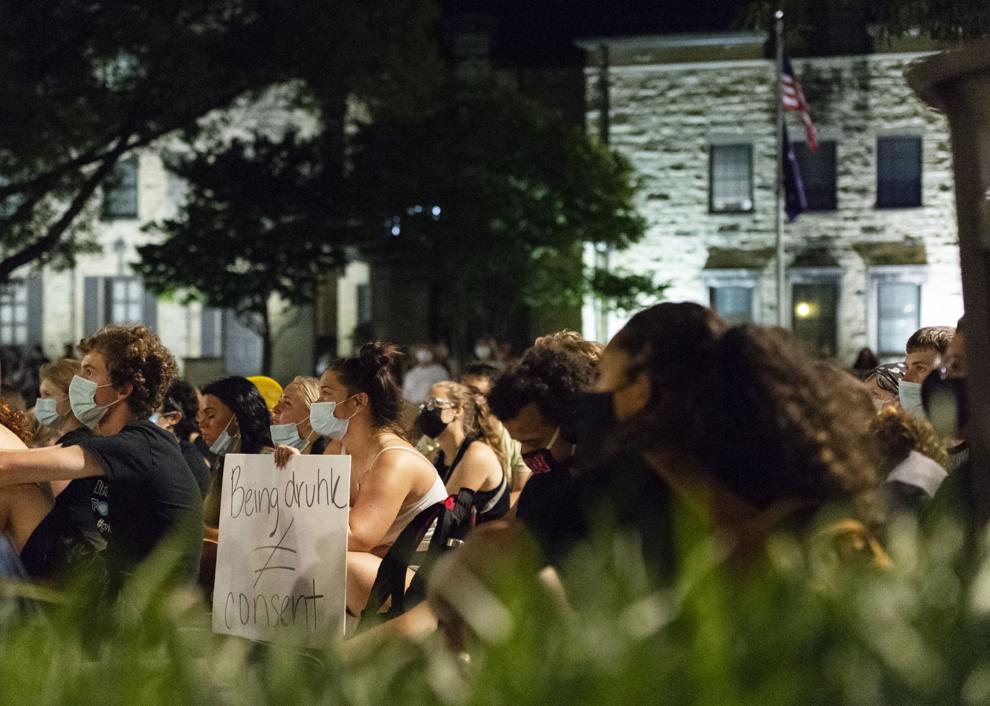 Despite the softened nature of the protest, the crowd still often chanted "F--- Fiji" in between speakers and continued to call for the fraternity's UNL chapter to be abolished.
And organizers repeated a theme that emerged at Wednesday's protest as they called for UNL officials and faculty to attend the nightly gatherings — once again calling out Green by name.
The university's suspension of the Fiji chapter will launch an investigation of the fraternity as the police investigation into the alleged sexual assault continues.
Green met with campus leaders on Thursday and issued a statement later in the day.
"As a university, we have a responsibility to follow that defined process and protect the rights of all involved — even while we move as quickly as we can," Green wrote. "And I know that the end of that legal process sometimes just doesn't feel like justice.
"I get that. I understand many of you are angry. I'm angry too."
UNL officials on Thursday confirmed that the accuser is a 17-year-old student and University Police are handling the investigation independently.
Relaying information from police, UNL spokeswoman Leslie Reed said the 17-year-old went to the Fiji house with an 18-year-old female friend Monday night. The 18-year-old left the gathering at the house before the 17-year-old, who later called the friend to pick her up.
The 18-year-old picked up the accuser from 17th and R streets — a block from the fraternity — and took her to Bryan East Campus, Reed said, where they reported a sexual assault to LPD, which turned the case over to UNL police.
Reed said the accuser identified a 19-year-old man as the person who allegedly sexually assaulted her at the fraternity house.
Police are employing "trauma informed investigating," Reed said, moving at the pace of the accuser while focusing on providing care, comfort and empathy for the 17-year-old.
Rumors alleging the accused man, who has not been arrested or charged, had fled the country were not true, according to university and police sources. The student has left campus, returned home and hired an attorney.
A university spokesperson said on Thursday that Green would "continue to talk to the campus as a whole about this situation," referring to statements like the one Green put out on Thursday.
In it, Green told students, "If you're a young man who somehow thinks this is cool — think again. It is unacceptable. No means no. And if you violate that, and we can prove it — you have no place on our campus."
Kiara Williams, a UNL senior and grassroots activist with Change Now LNK, a public policy solution organization, spoke first at Thursday's rally and gave among the longest speeches of the night.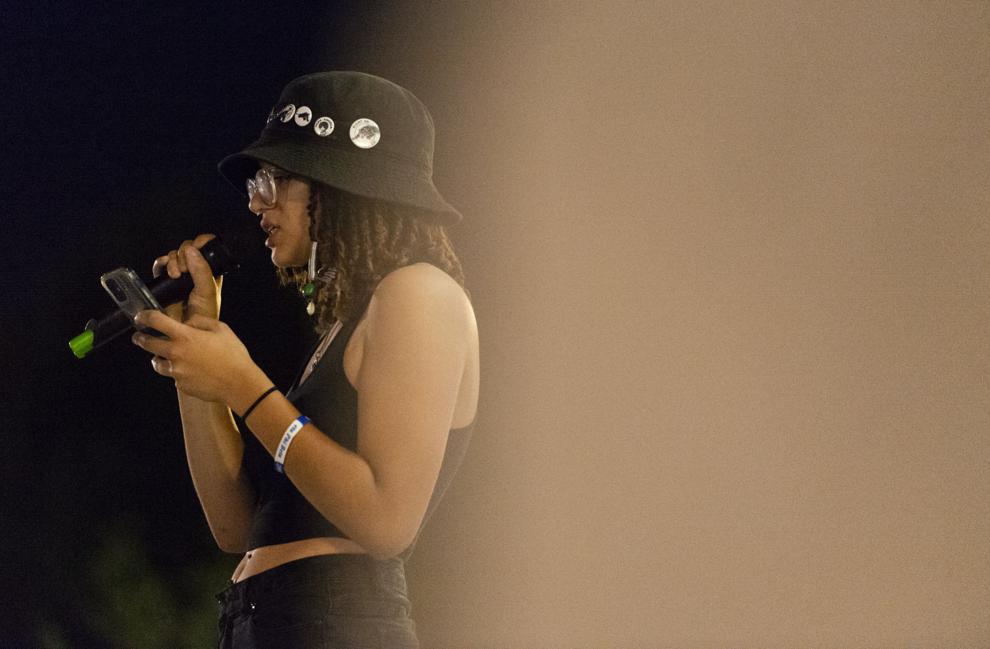 While organizers' specific demands had previously focused on the expulsion and prosecution of the accused 19-year-old and abolishment of his fraternity, Williams made further demands of UNL's administration, calling on officials to address root issues within its culture that have allowed 47 reported rapes that have resulted in criminal investigations in the past six years.
"This girl's blood is on the university's hands," she said, noting what she called the widely known culture of sexual violence associated with fraternities on campus and UNL's perceived inaction.
After more than two hours of listening to speakers, many protesters who had spread out around the 1400 block of R street moved toward the Union stairs with pens and pencils in hand.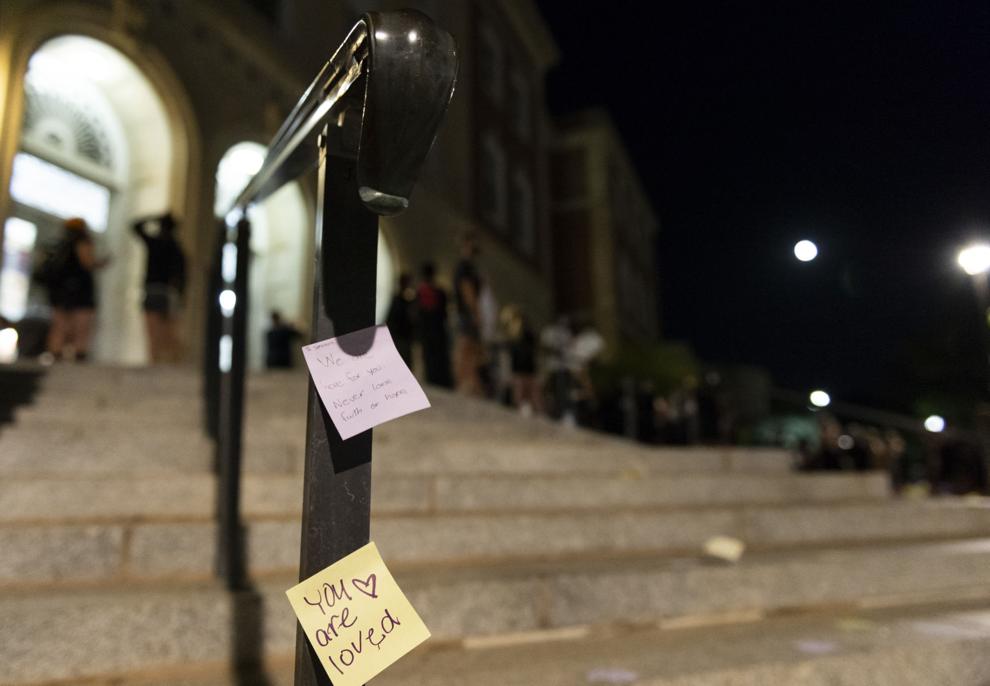 They passed Post-it notes to one another. They wrote messages — encouragement, concerns, demands — and stuck them to the stairs, windows and nearby light poles.
"We are here for you," one note read.
Photos, videos: Protests at UNL after reported sexual assault at Greek house
UNL protest, 08.26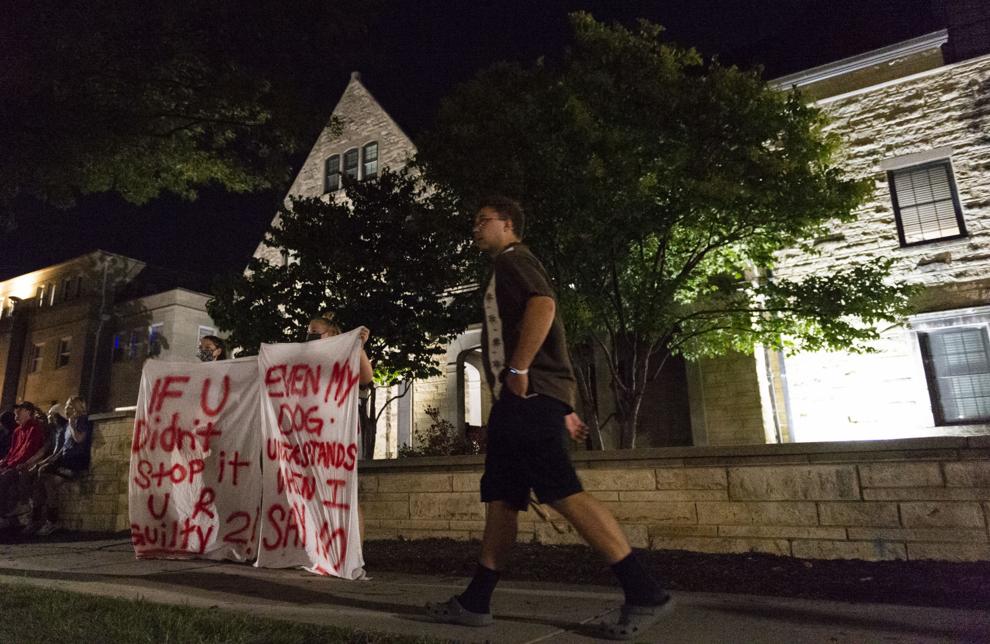 UNL protest, 08.26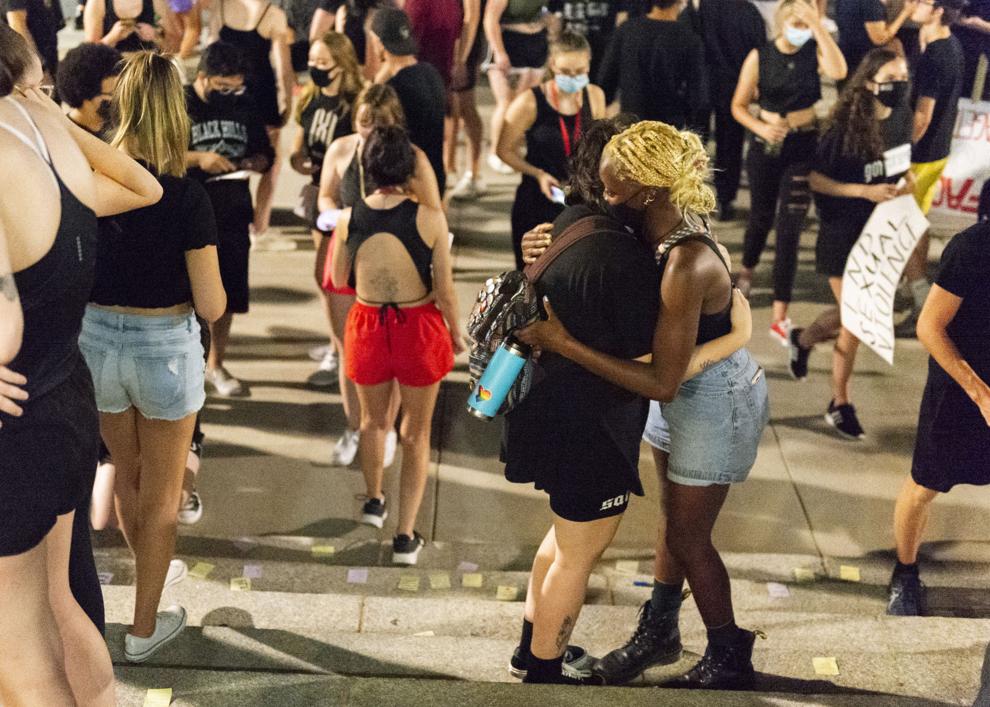 UNL protest, 08.26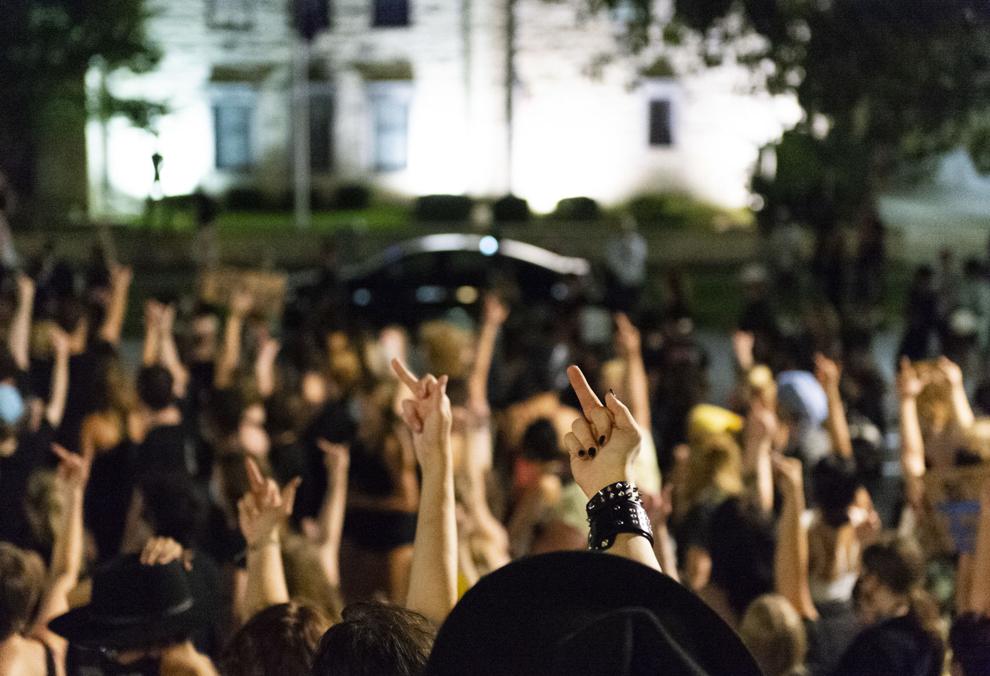 UNL protest, 08.27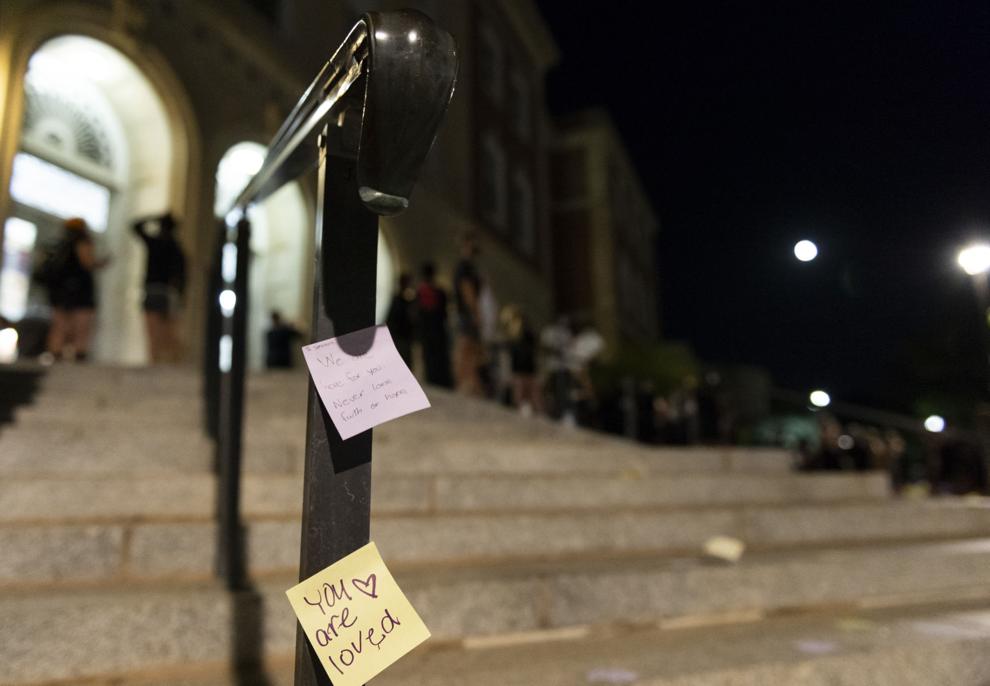 UNL protest, 08.26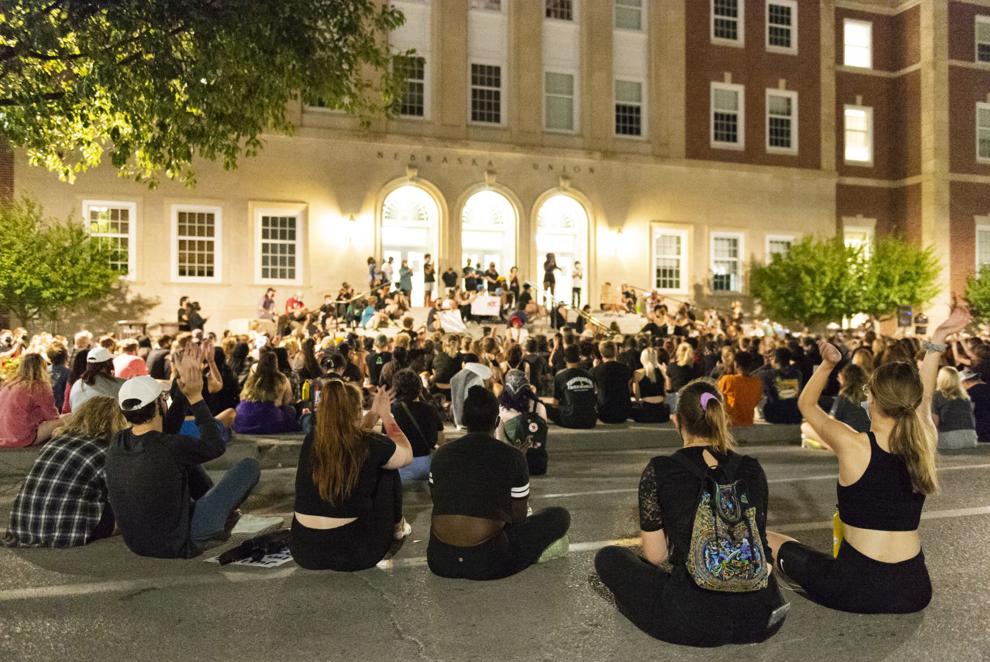 UNL protest, 08.26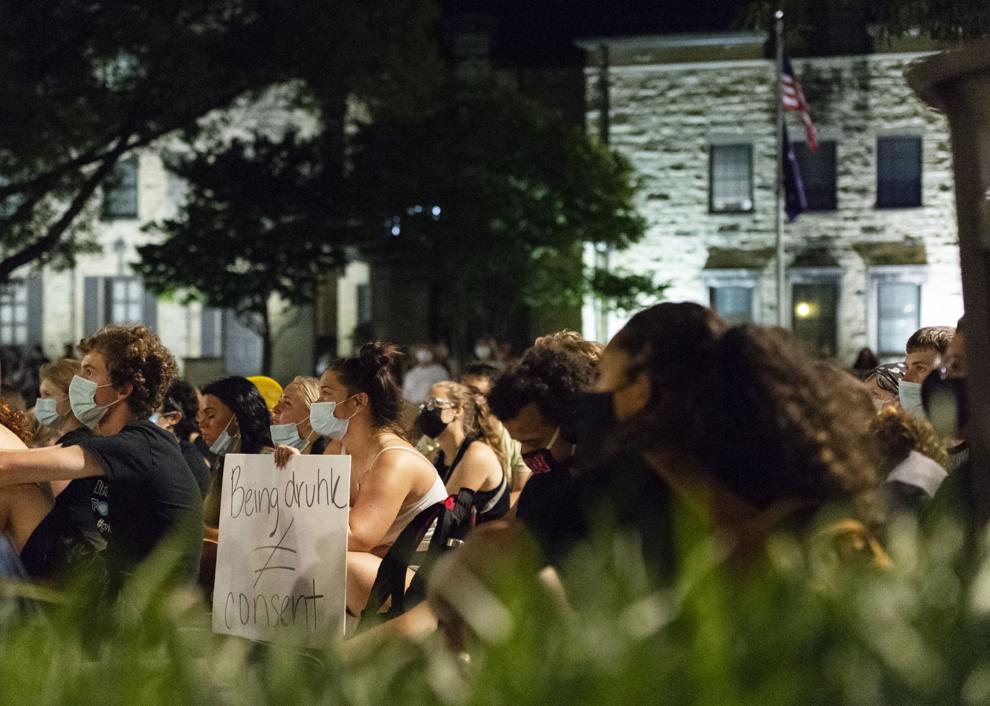 UNL protest, 08.26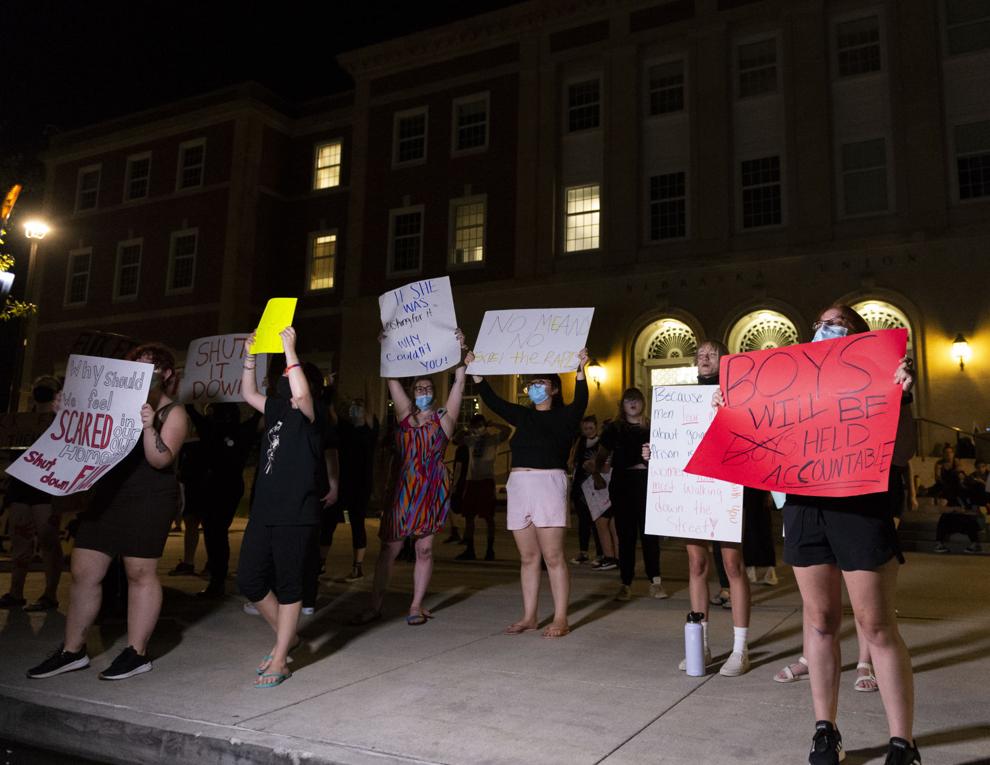 UNL protest, 08.26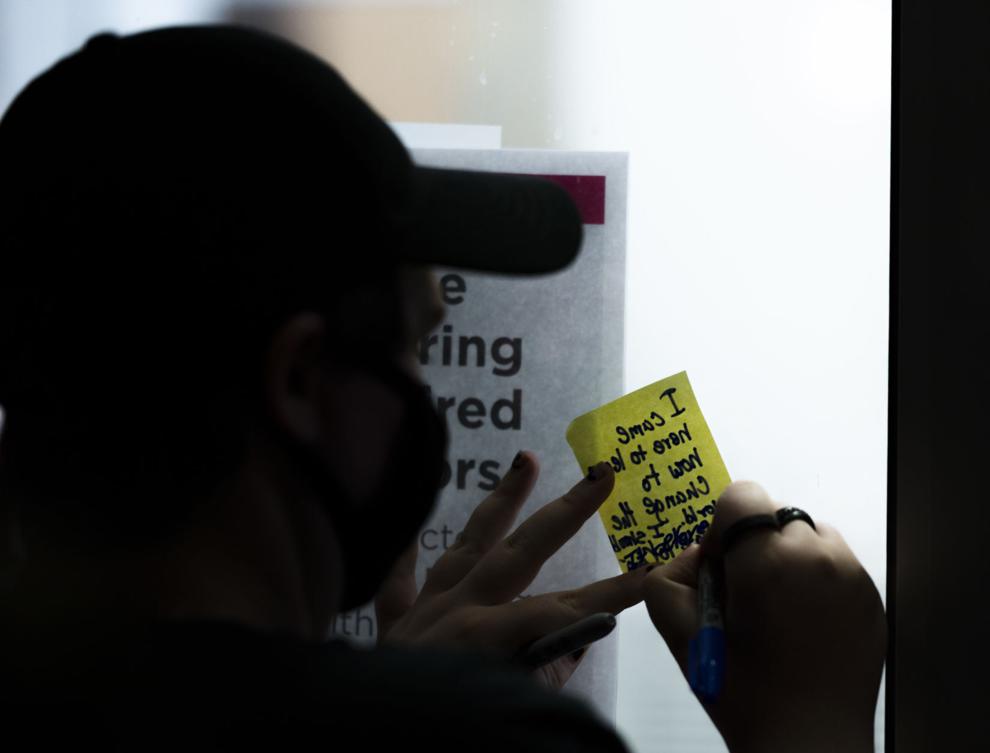 UNL protest, 08.26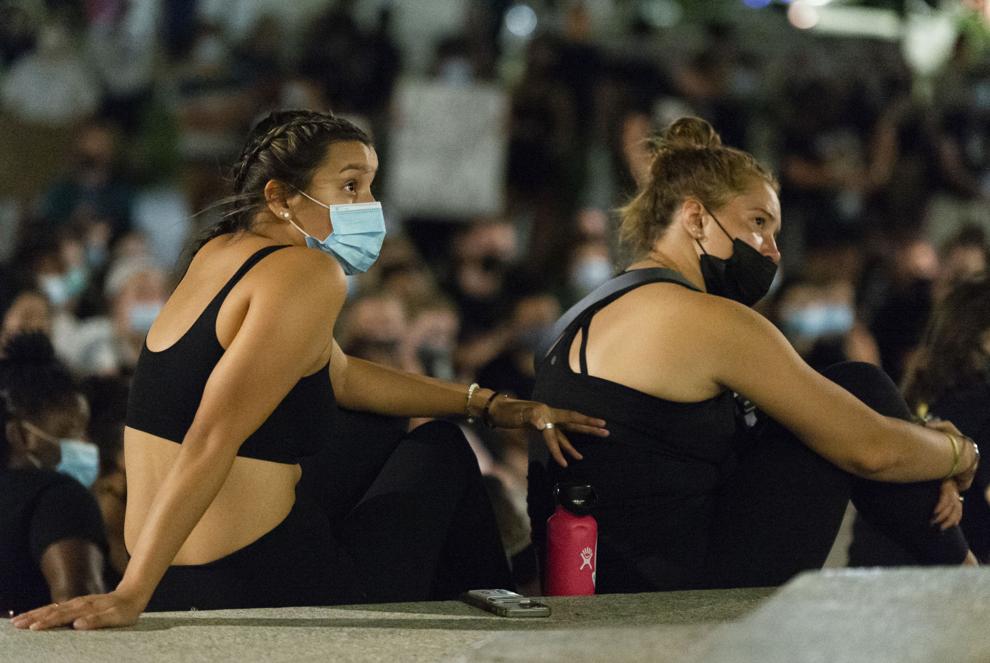 UNL protest, 08.26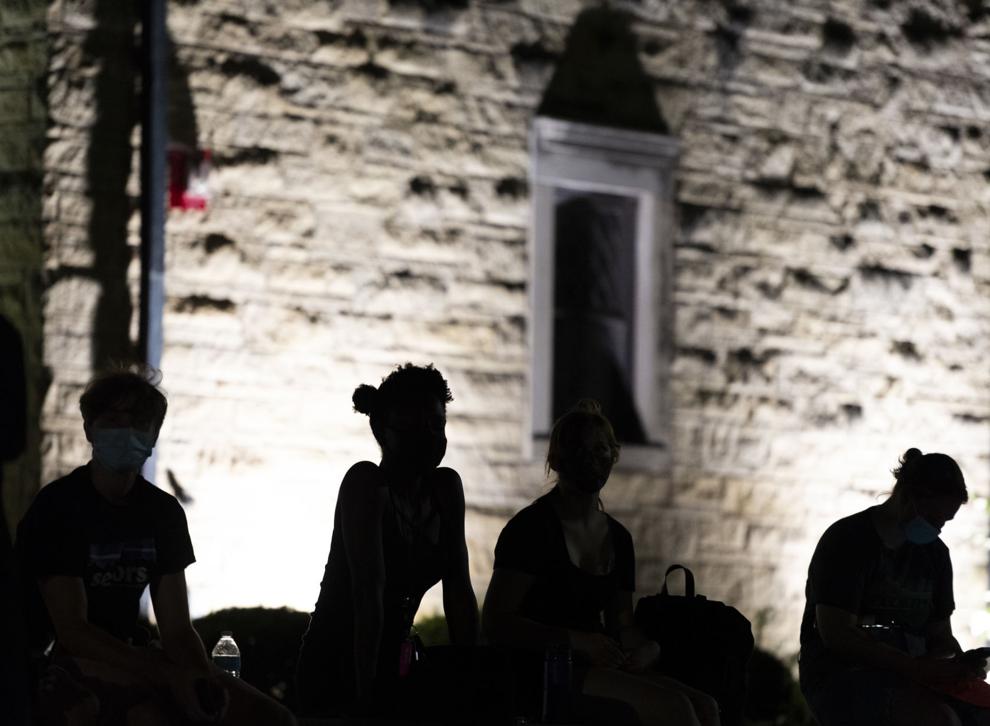 UNL protest, 08.26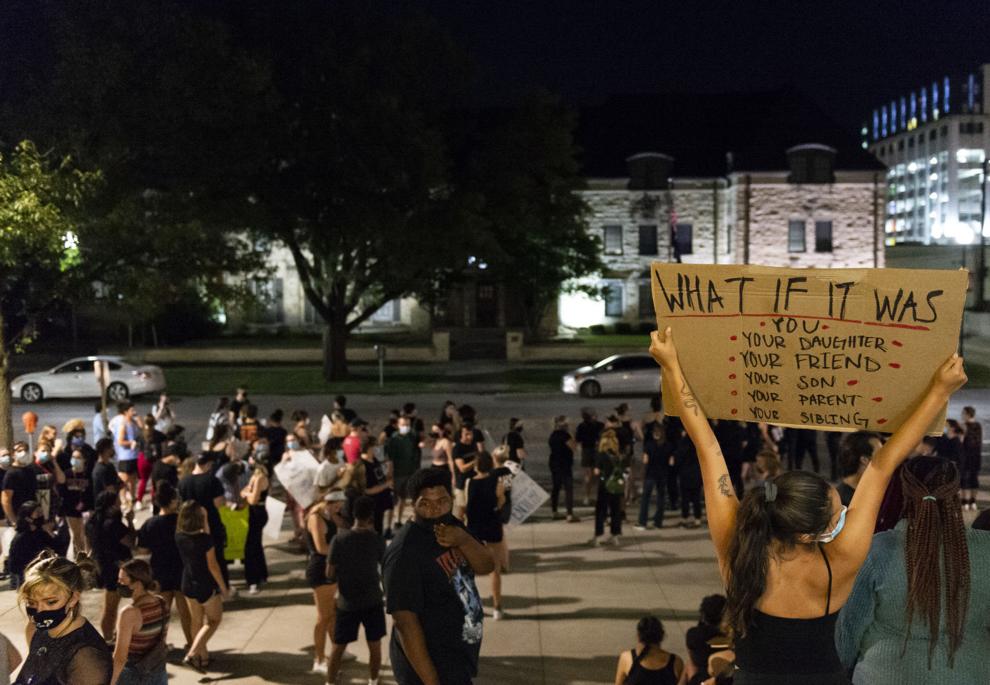 UNL protest, 08.26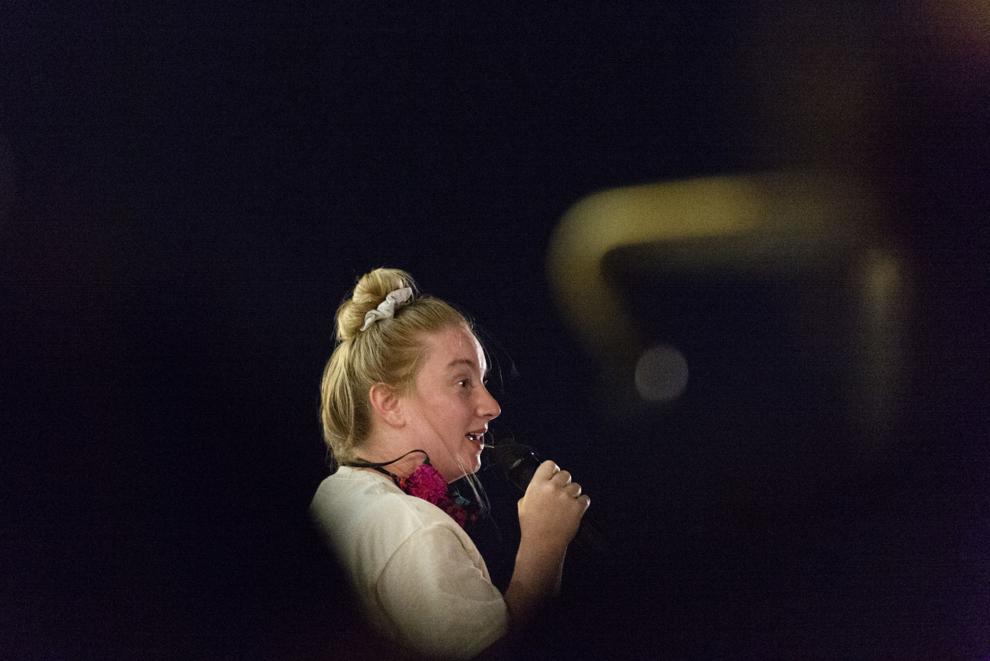 UNL protest, 08.26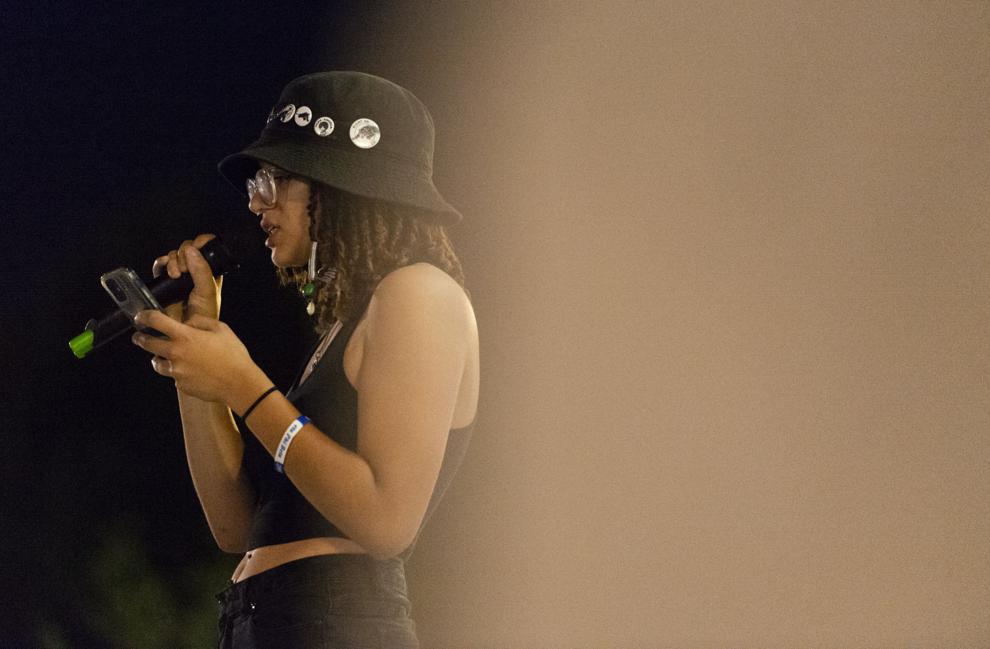 UNL protest, 08.26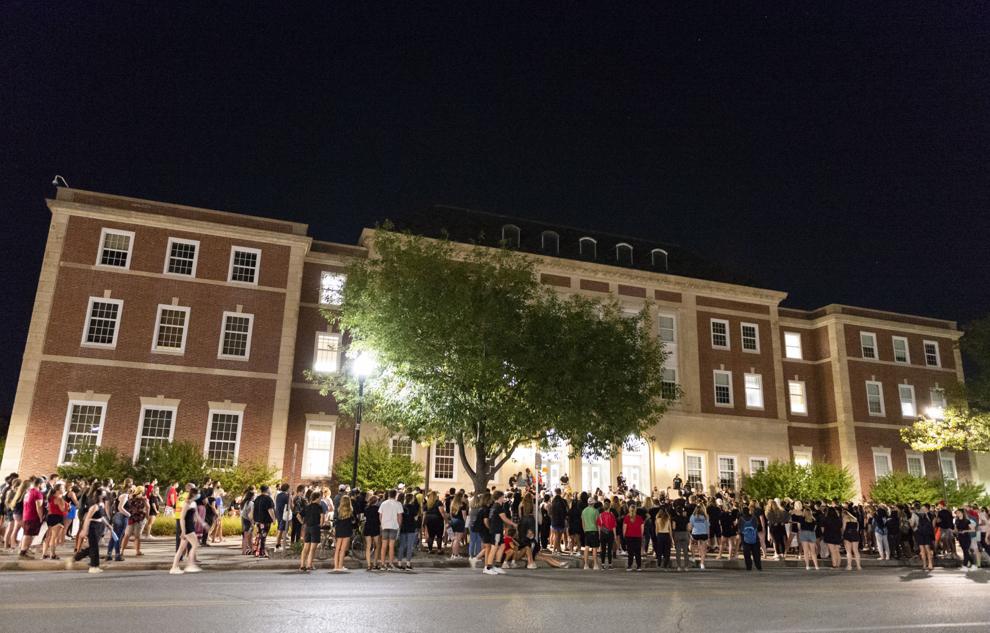 Watch Now: Drone video shows how huge Wednesday night UNL rally was
Watch now: Protest Wednesday night in downtown Lincoln
Phi Gamma Delta fraternity Temporarily Closed, 8.25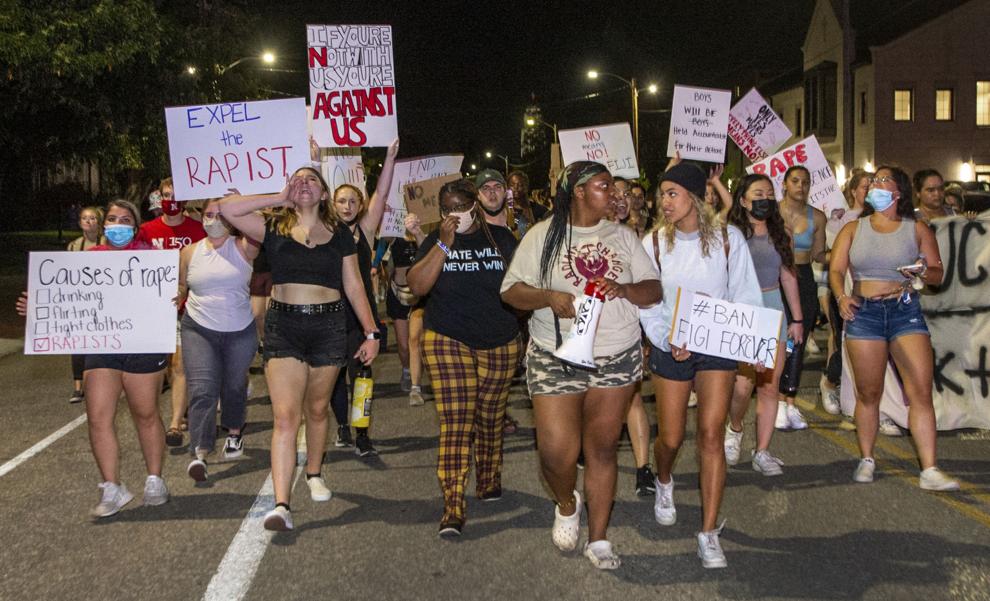 Phi Gamma Delta fraternity Temporarily Closed, 8.25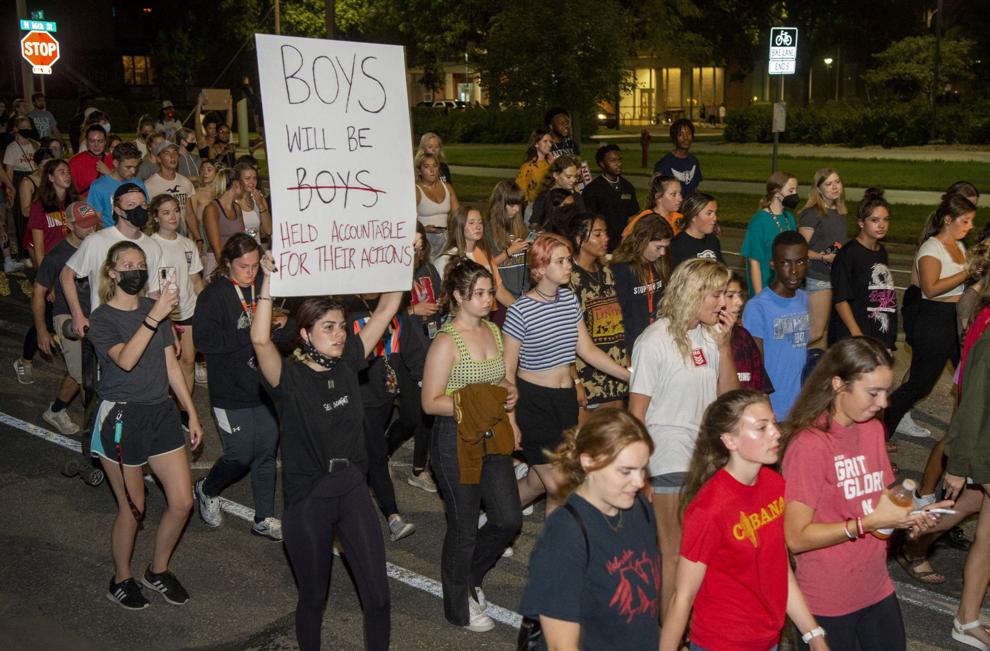 Phi Gamma Delta fraternity Temporarily Closed, 8.25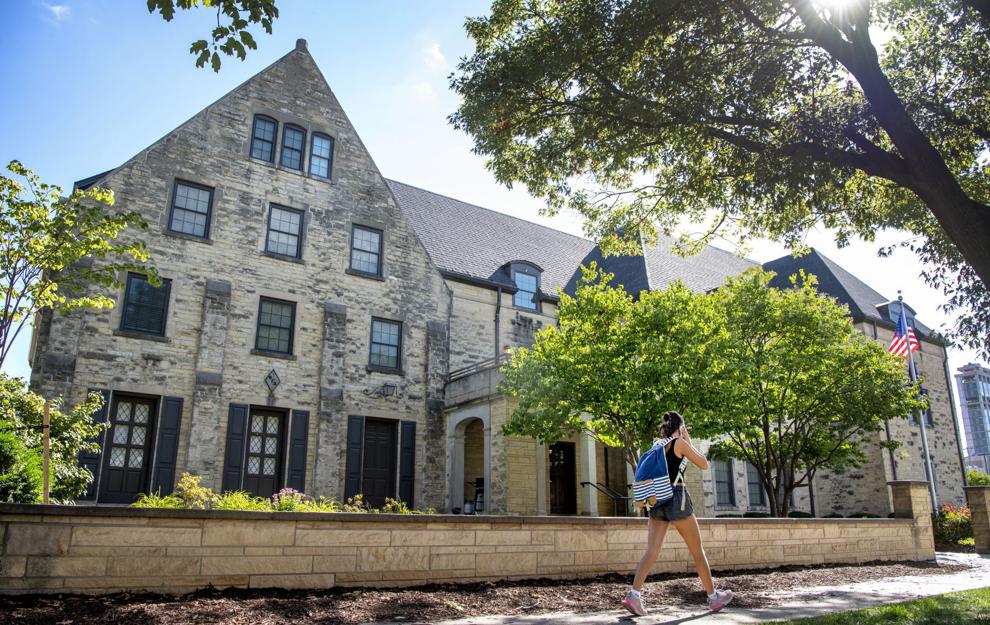 Watch Now: Protest at Fiji house
Protest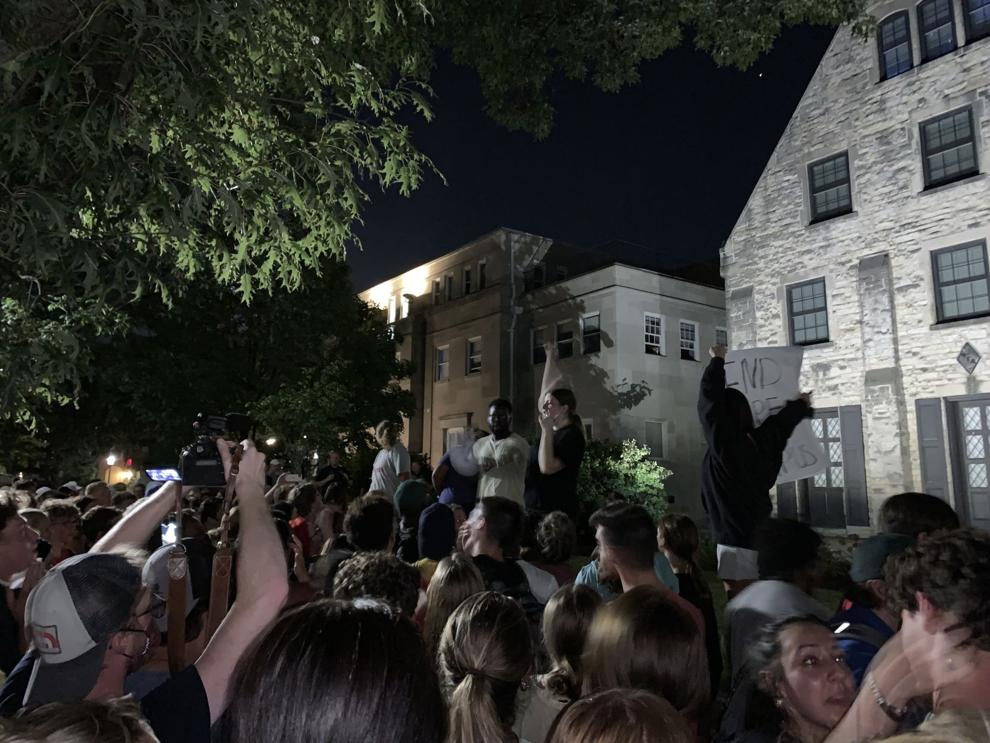 Aug. 28 protests