Student leaders at the University of Nebraska-Lincoln and advocates for sexual assault survivors largely applauded Chancellor Ronnie Green's promise of sweeping changes in training and support programs made this week.
Now those who participated in or followed nightly protests calling for reform will be watching closely to see how the university carries out those plans.
"It's unfortunate that it has taken this long once again for anything to be addressed," Lan Portnoy, a graduate student and a member of Dear UNL, a group of current and former students pushing for changes to how the university investigates sexual misconduct, wrote in an email.
Portnoy, though expressing excitement for the changes proposed by Green, said the university's response has addressed fewer than half of the 35 concerns Dear UNL brought forward in 2019. "There needs to be more done."
Speaking at a student government meeting Wednesday night, Green told elected leaders that UNL would take immediate steps to expand victim resources and strengthen mandatory sexual misconduct training for both students and staff.
The meeting came eight days after protesters first converged on the Phi Gamma Delta house Aug. 24 after a 17-year-old UNL student told campus police earlier that morning she was raped by a 19-year-old Fiji member.
"When I woke up and saw the protests, to be honest, I struggled with them personally," said Green, who did not attend the protests despite repeated calls from student organizers for him to do so. "But these protests are a good thing — your chance to be a tremendous force for change."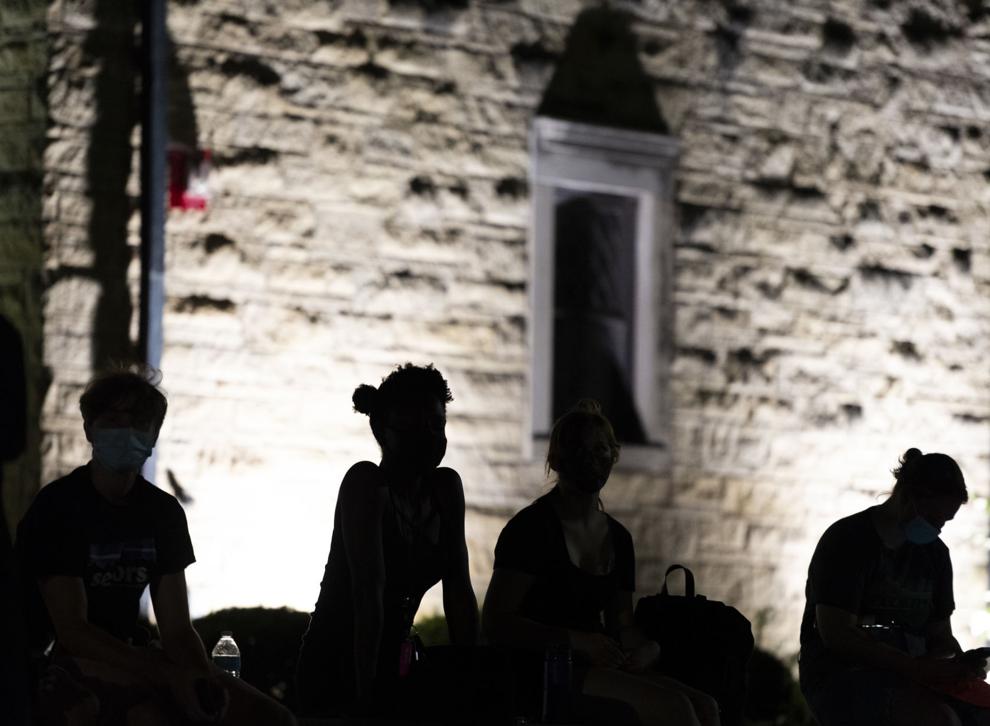 Among the "first steps" Green announced at Wednesday's meeting include:
* Doubling from two to four the number of advocates who support students and staff who have experienced sexual assault, dating or domestic violence, stalking or harassment, helping them navigate resources in the university's Center for Advocacy, Response and Education.
* Addressing student concerns regarding existing sexual misconduct training and implementing a new plan by fall 2022. Green said the trainings will be mandatory and include bystander training and affirmative consent details.
Patrick Baker, a senior and external vice president of student government at UNL, said Green's Wednesday announcement was "a good start" that might help mend what Baker described as missteps in communication from the university as calls for action mounted last week.
Baker said the primary concern among student leaders was a change in the mandatory sexual assault prevention training the university rolled out last spring. After student senators fielded reports of insensitive language in the online training module, the university backtracked, Baker said.
Next year's training will be in-person and truly mandatory, Green announced on Wednesday. 
"It's always gonna feel like it's not enough," Baker said. "But we were really quite impressed with what (Green has) done. … We recognize within ASUN that the chancellor is not able to just abolish Fiji essentially with one strike of a gavel, or something. But we do recognize that he can provide more funding to CARE and other organizations on campus."
UNL hopes to hire a director of education on sexual assault by the end of the year, a spokeswoman said, but added that development of in-person sexual misconduct training "won't necessarily await the new director's hire to get underway."
Commenting specifically on the syllabus statement, which has not yet been implemented nearly a year after it was recommended in the report, campus officials noted the COVID-19 pandemic required UNL leaders "to turn their attention to emergency measures relating to classroom health and safety."
"The Faculty Senate and the administration hope to quickly reach agreement on sexual misconduct language for course syllabi," the spokeswoman said in an email.
Also in the works is a formal return to campus for Voices of Hope, but what that will look like remains unclear.
In a phone interview on Thursday, Marcee Metzger, the organization's executive director, told the Journal Star she learned of the renewed partnership with the university when reports emerged of Green's announcement.
Among Metzger's biggest concerns throughout Voices of Hope's absence from campus is the availability of resources to students, she said, with most UNL offices closing at 5 p.m.
She said Voices of Hope has worked more often with campus police since Hassan Ramzah was hired as the department's chief in July 2020, but the gap in resources available overnight — when most sexual assaults occur — could be damaging.
Green himself indicated that the initial changes outlined on Wednesday are "early steps" in what leaders hope is a cultural shift on campus, where reports indicate that sexual assaults occurred at a greater frequency in the last six years than ever before.
Campus police have fielded reports of at least 109 rapes or attempted rapes since 2005, according to a Journal Star review of crime logs, with 83 of those —76% — occurring since September 2015.
Metzger, who said Voices of Hope has heard reports of sexual violence from UNL alumni as far back as the 1980s in the last week, said a shift in attitudes on campus would be necessary to see the kind of change desired.
More than anything, Metzger said there needs to be accountability — for individuals accused of sexual violence, for the fraternities they might participate in and for the Title IX office that fields reports from survivors who she said largely do not feel safe at UNL.
"The numbers of individual victims who went to survivors and now are activists and are speaking out and saying the university has failed them — that is center to part of this," she said. 
"They're saying, 'Look, things have got to change.'"
Photos, videos: Protests at UNL after reported sexual assault at Greek house
UNL protest, 08.26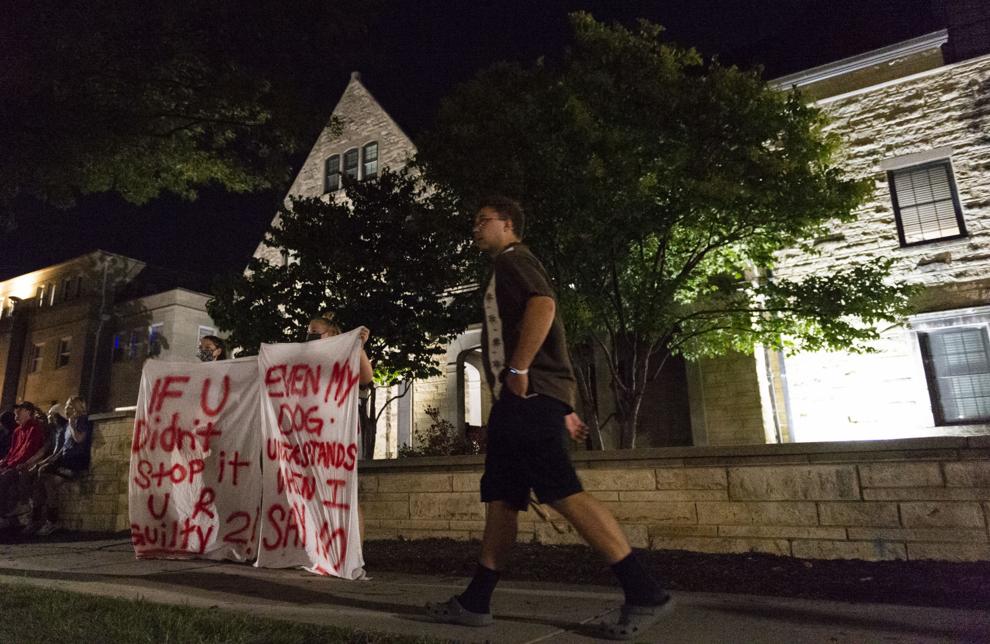 UNL protest, 08.26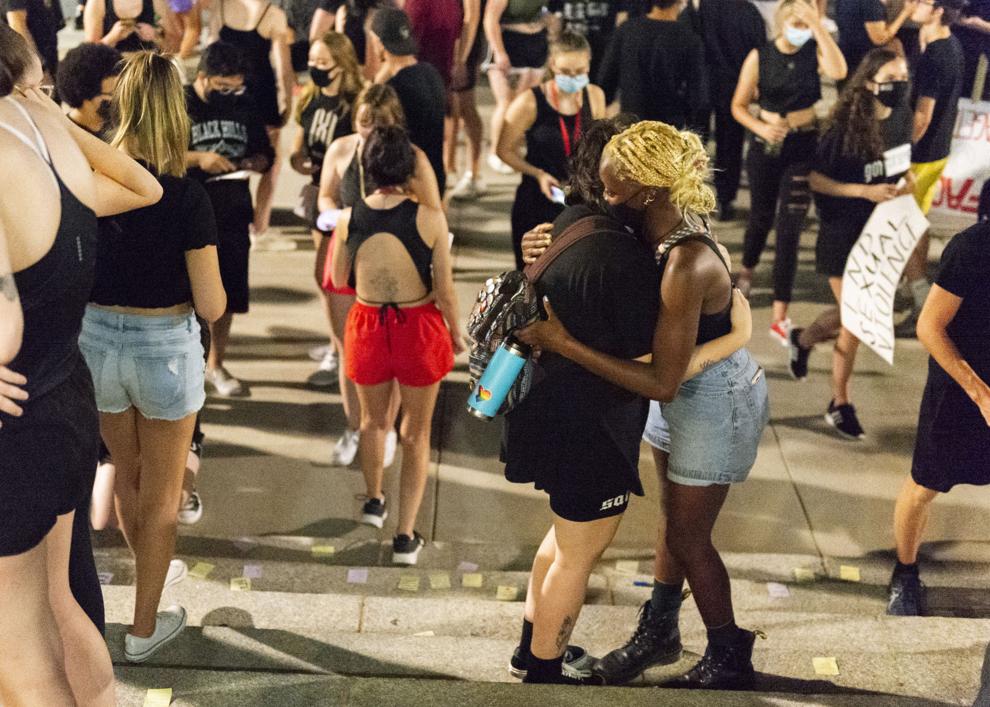 UNL protest, 08.26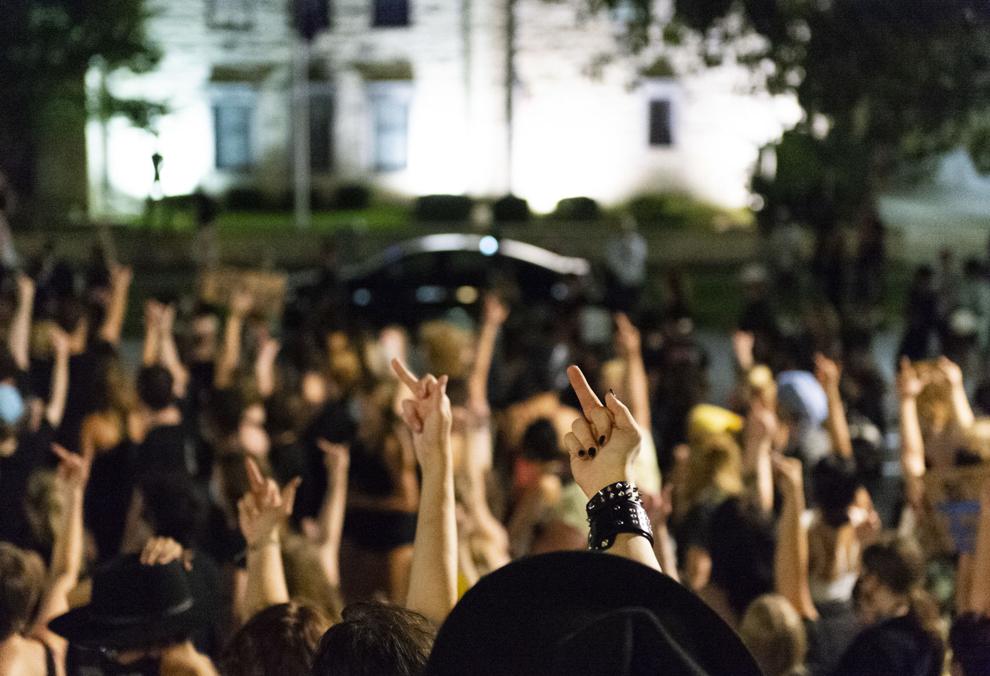 UNL protest, 08.27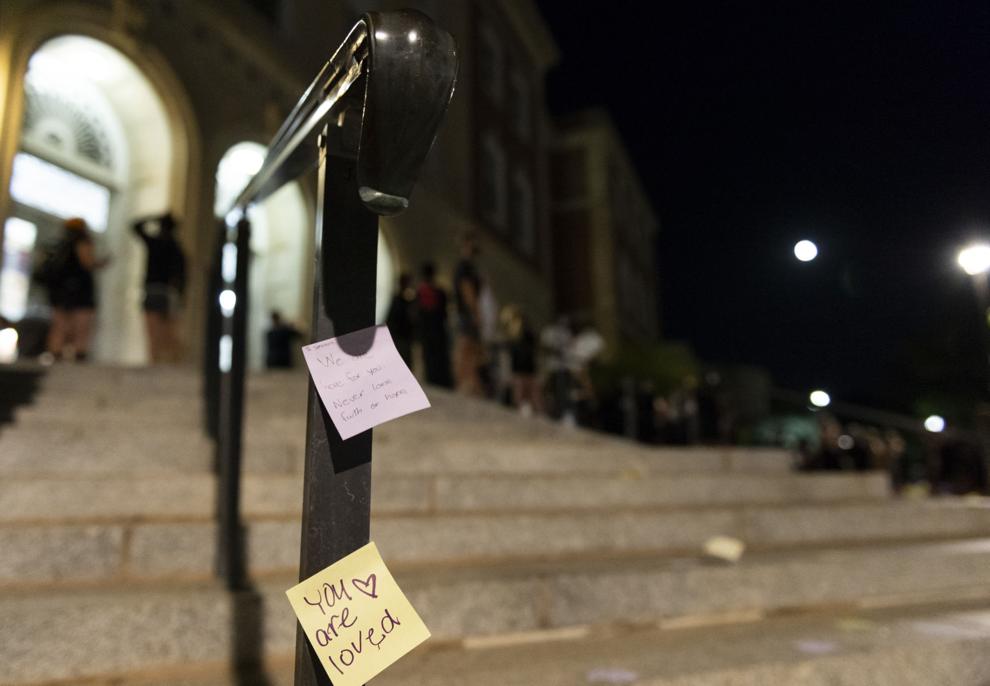 UNL protest, 08.26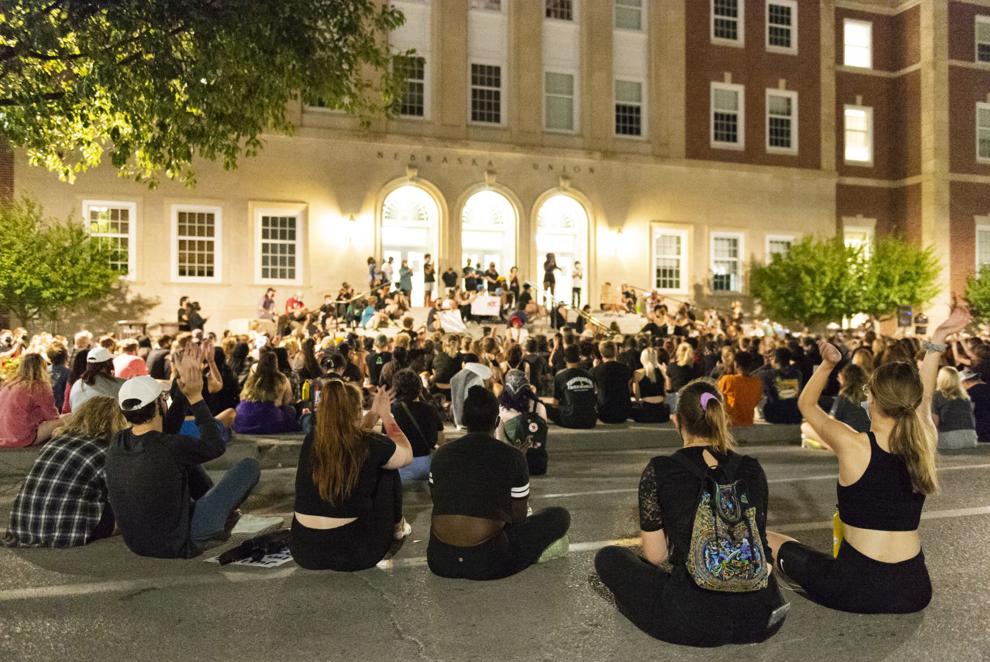 UNL protest, 08.26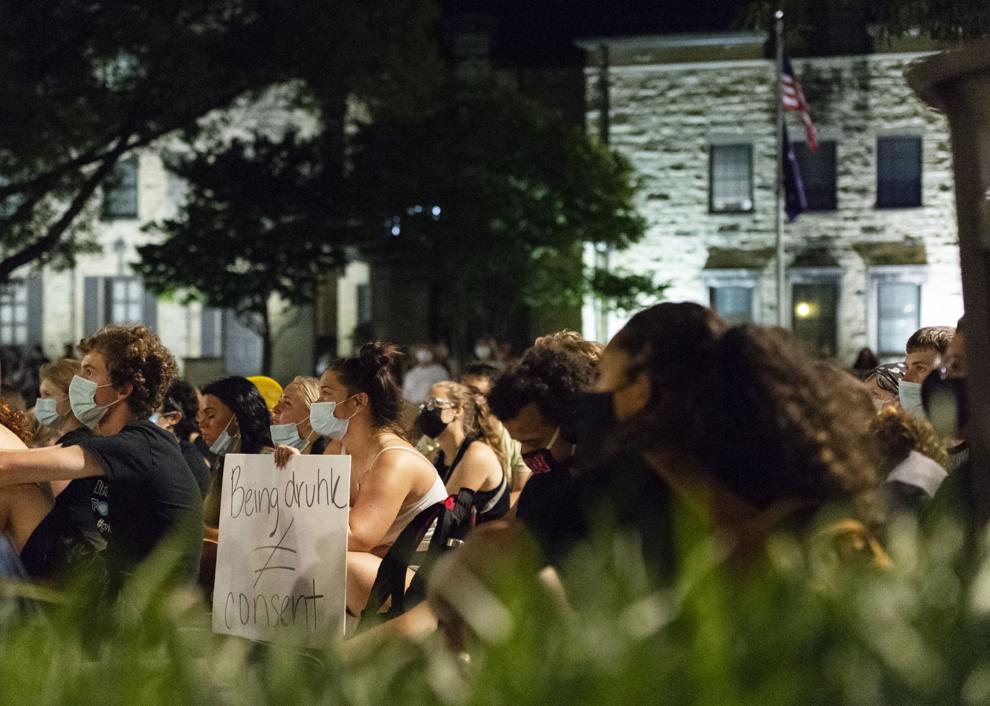 UNL protest, 08.26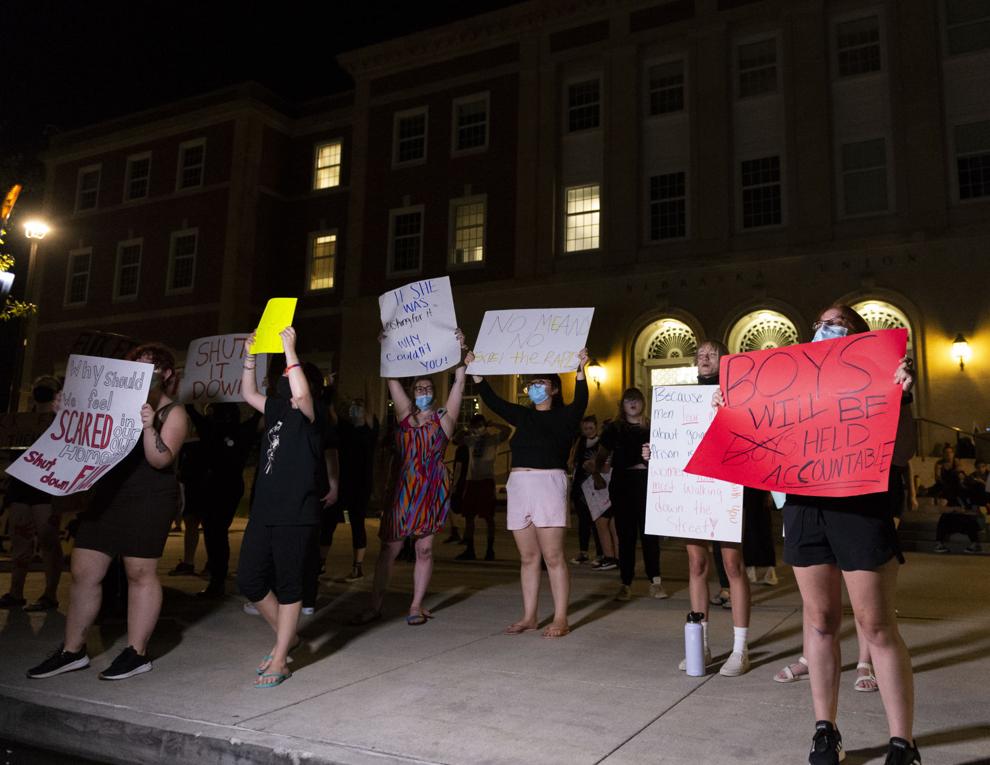 UNL protest, 08.26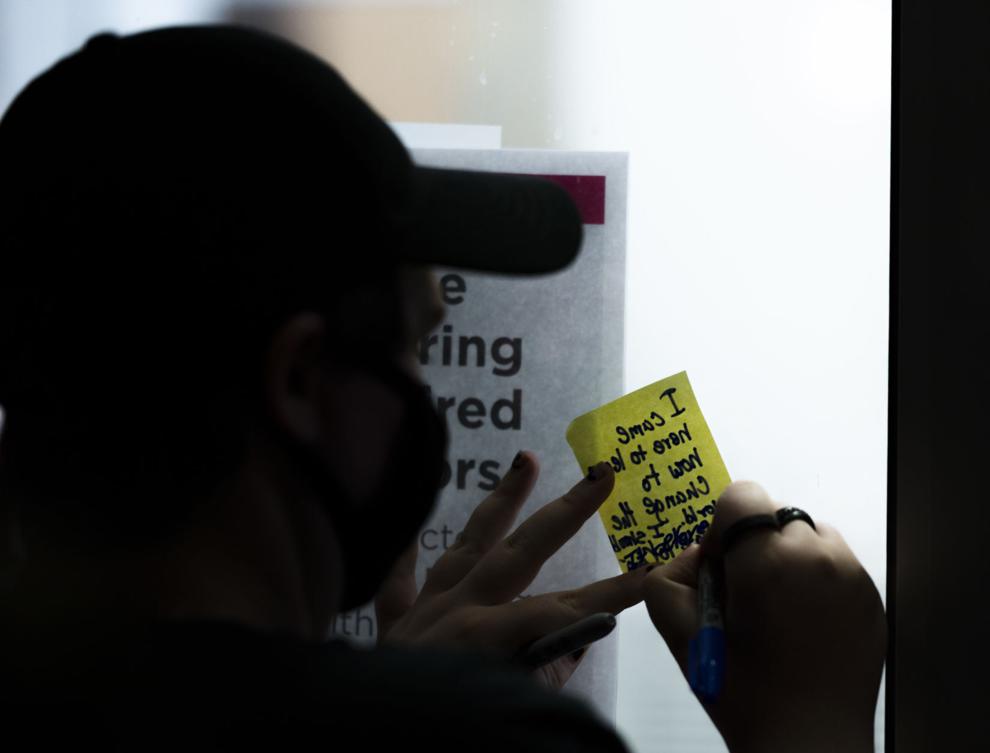 UNL protest, 08.26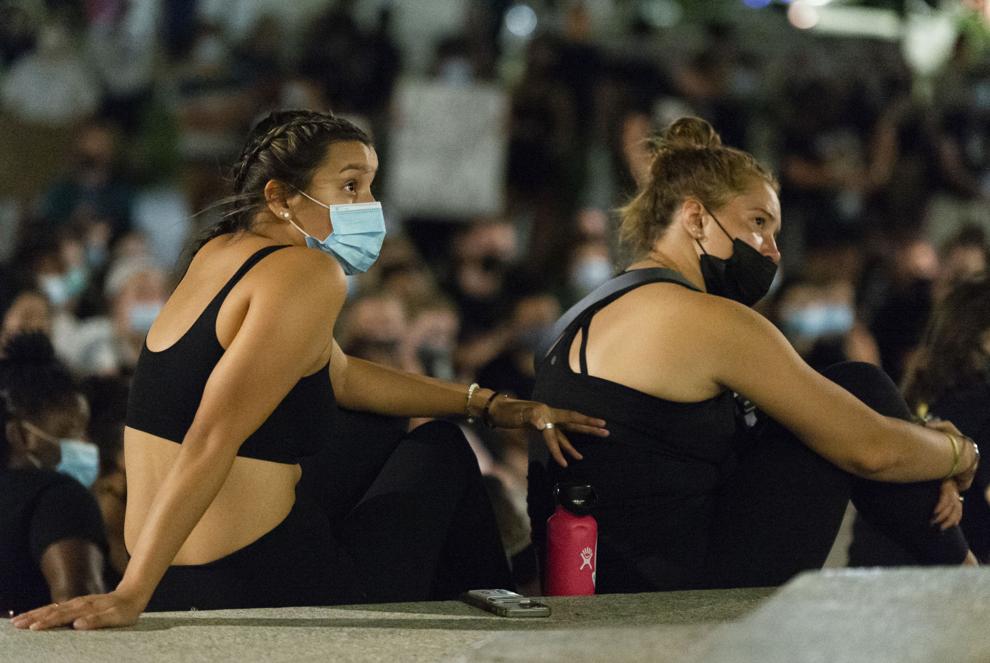 UNL protest, 08.26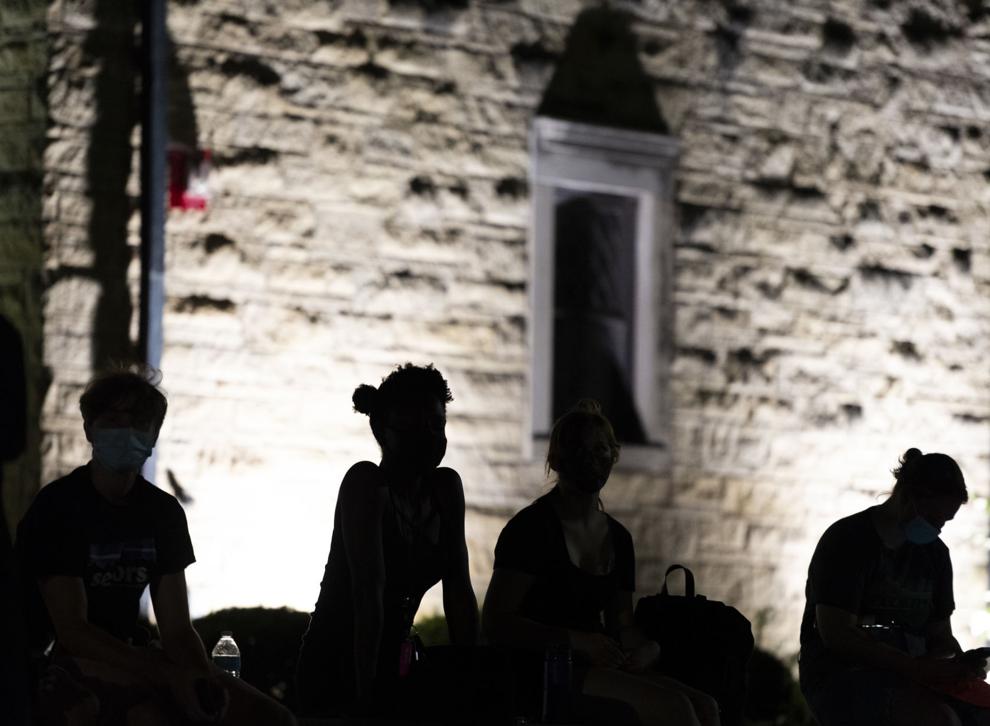 UNL protest, 08.26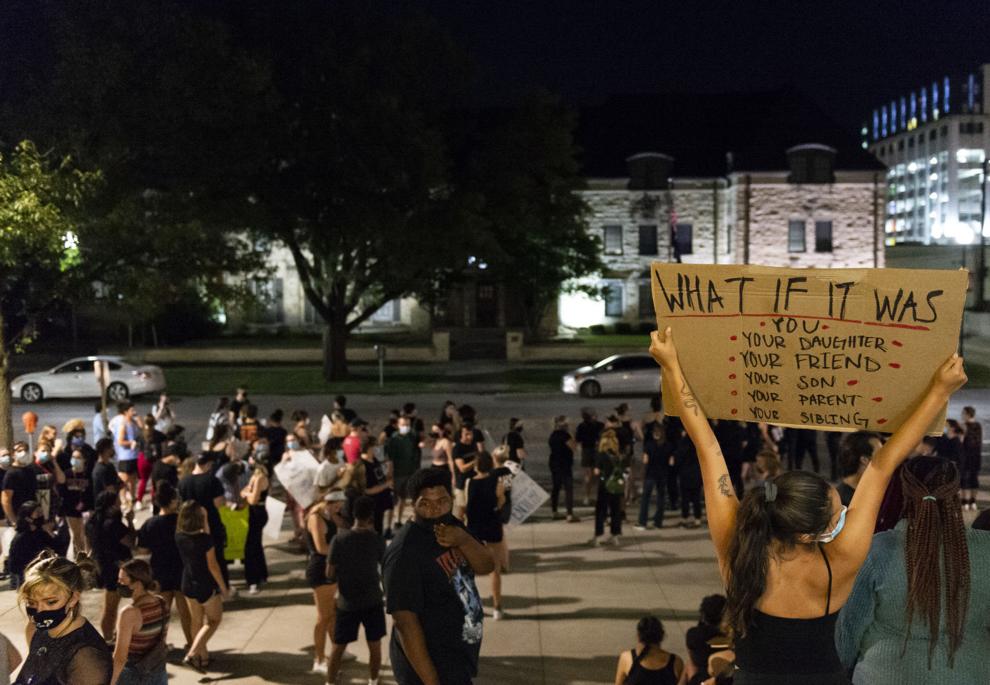 UNL protest, 08.26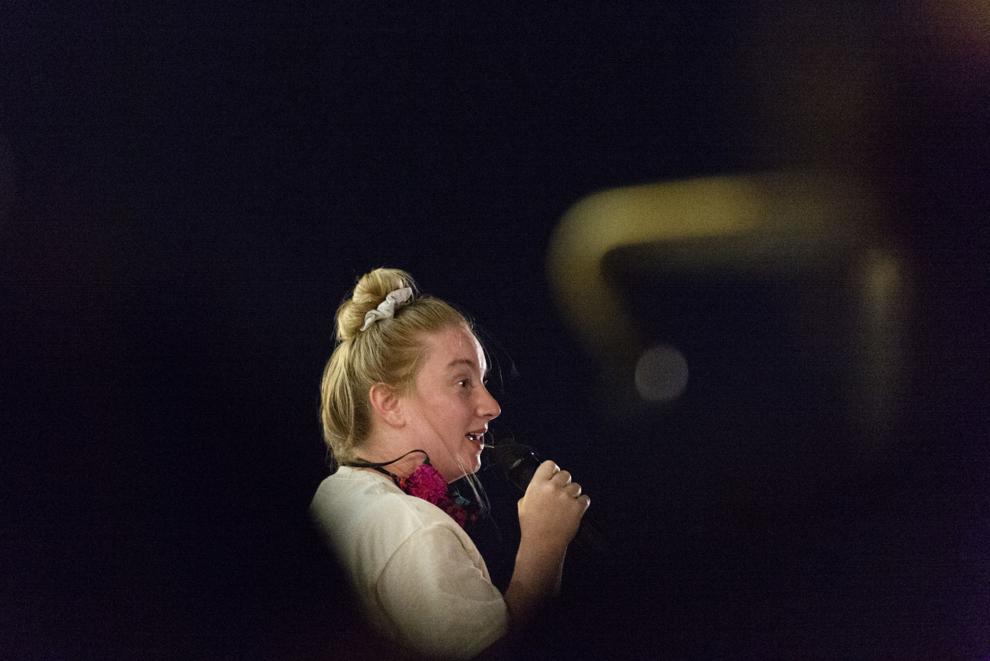 UNL protest, 08.26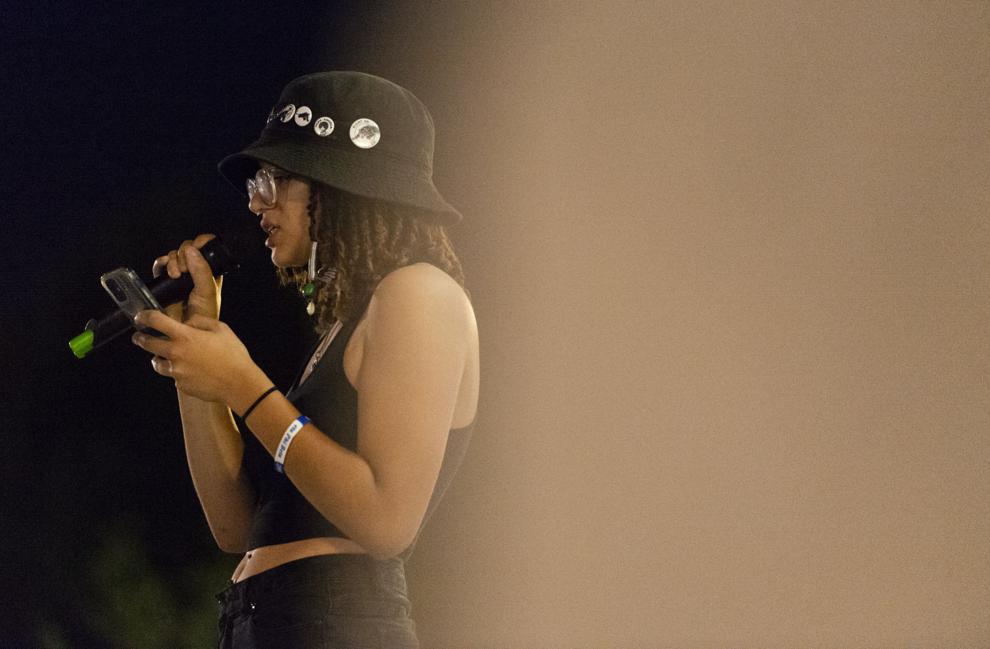 UNL protest, 08.26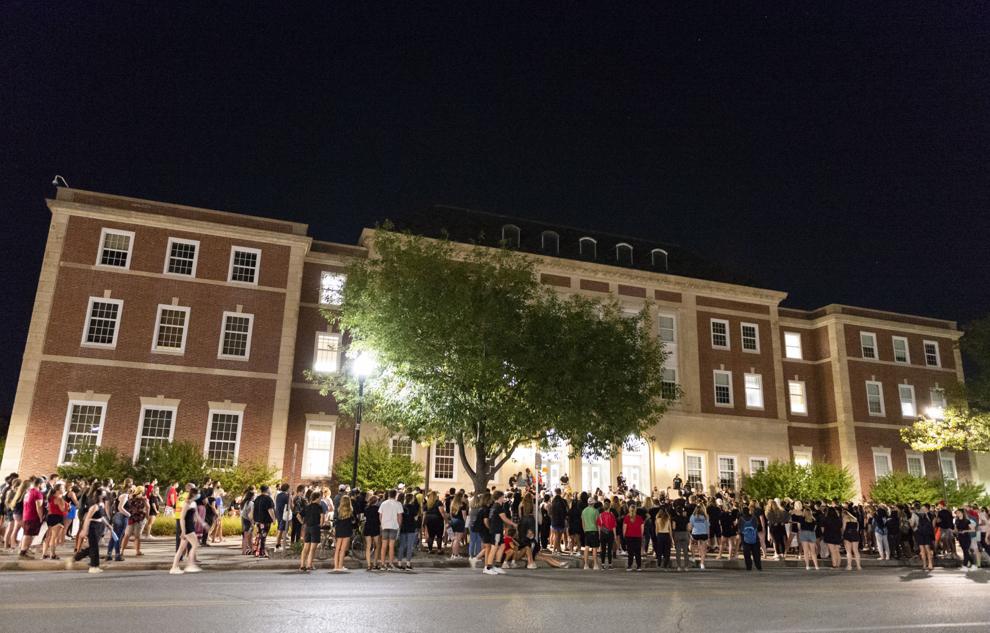 Watch Now: Drone video shows how huge Wednesday night UNL rally was
Watch now: Protest Wednesday night in downtown Lincoln
Phi Gamma Delta fraternity Temporarily Closed, 8.25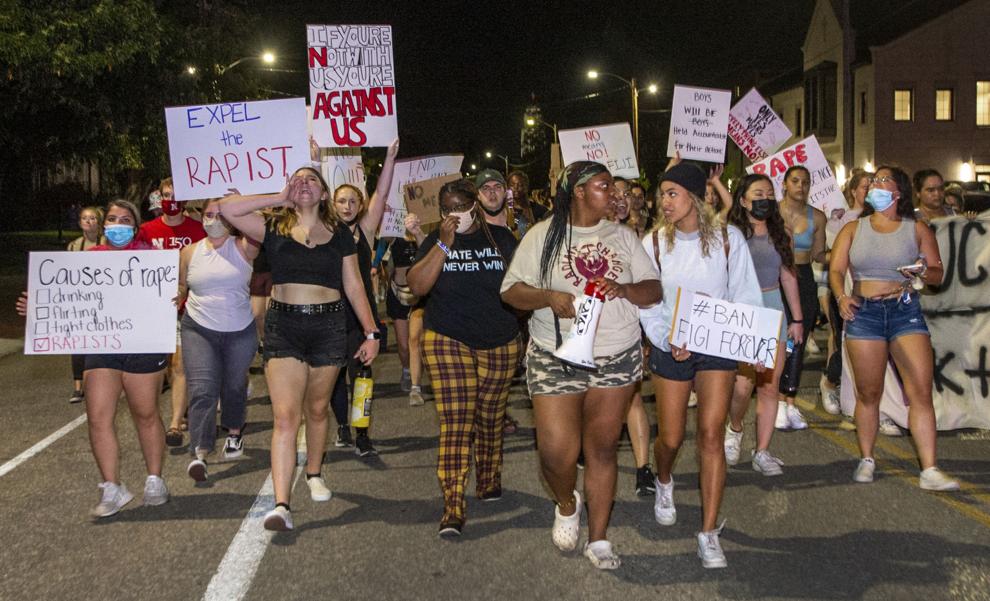 Phi Gamma Delta fraternity Temporarily Closed, 8.25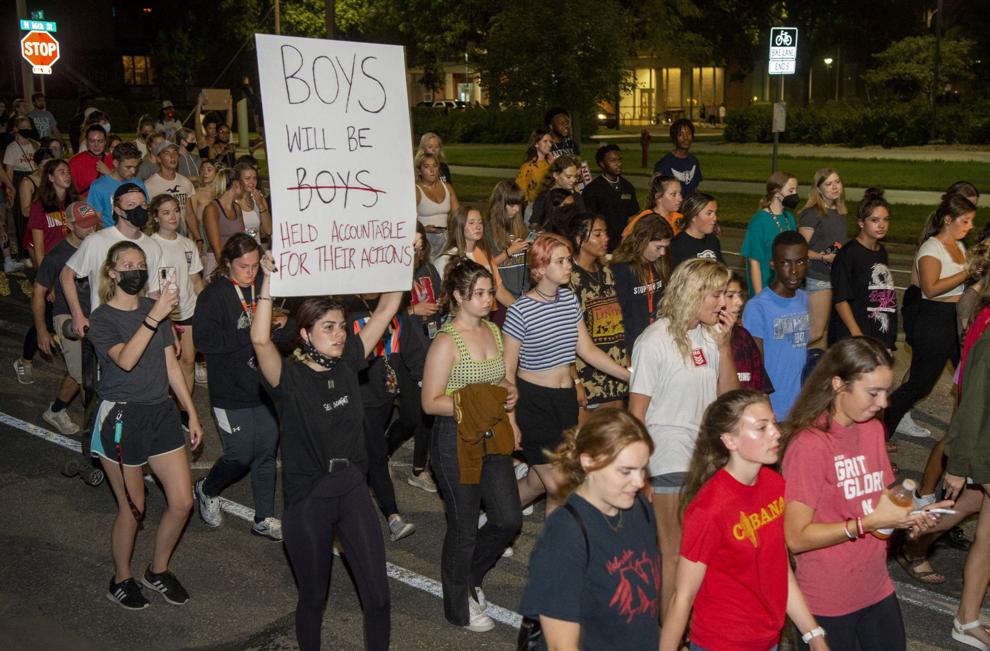 Phi Gamma Delta fraternity Temporarily Closed, 8.25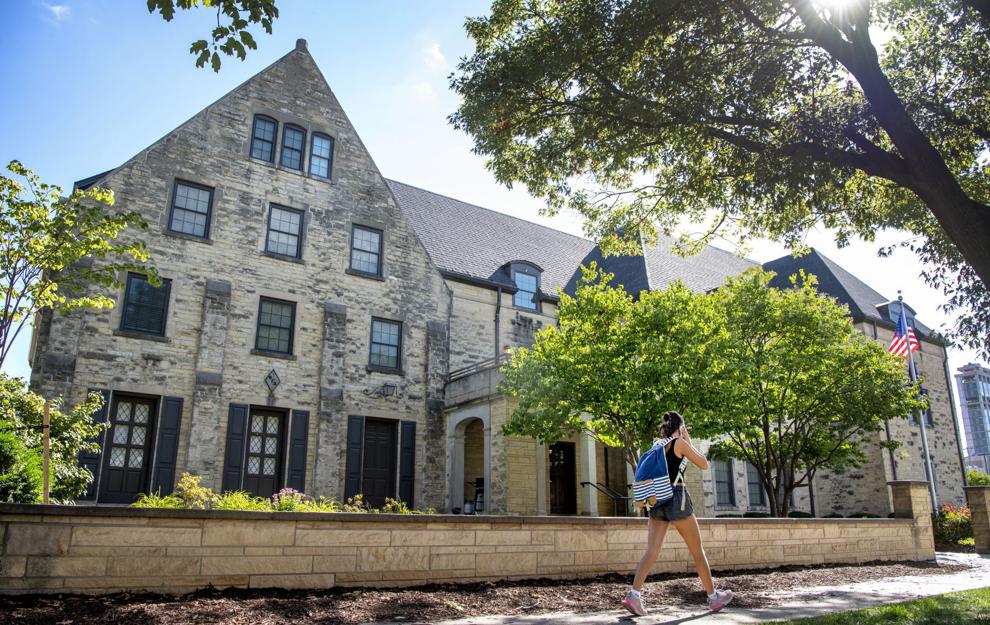 Watch Now: Protest at Fiji house
Protest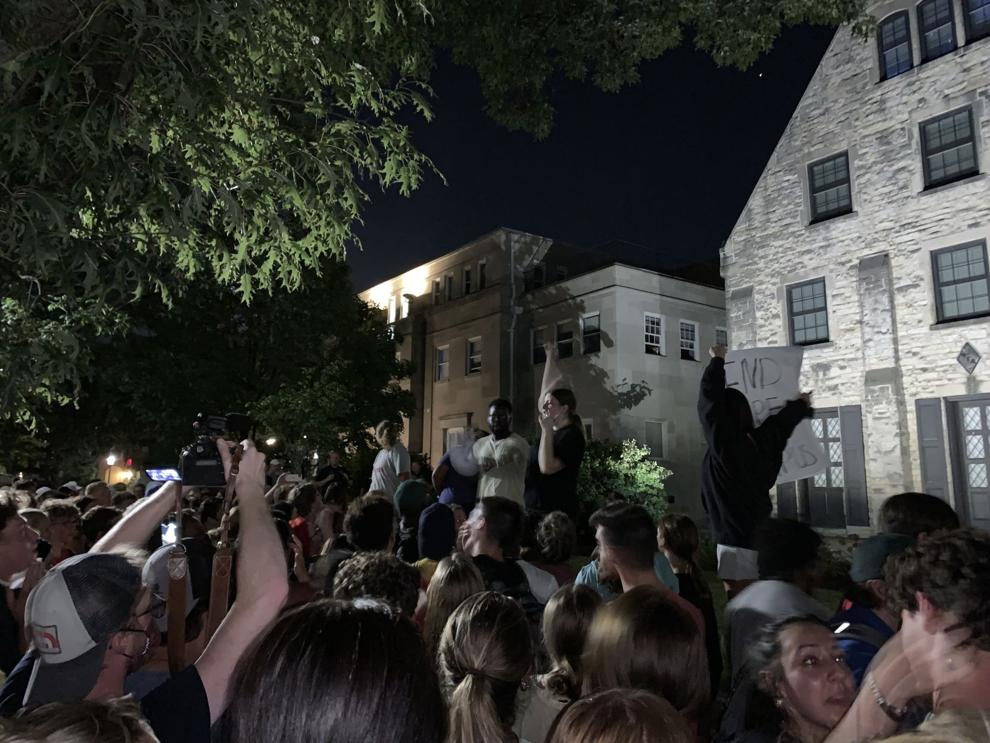 Aug. 28 protests