WILBER — Investigators scoured ponds and creek beds in two counties Wednesday as their search for Sydney Loofe continued, capping a hectic day that began with a bizarre video post by two people described as persons of interest in the case.
Police said they are "still looking" for Loofe, a 24-year-old from Lincoln who was reported missing Nov. 16, as well as Aubrey Trail, 51, and Bailey Boswell, 23.
Two people who identified themselves as Trail and Boswell posted a video to Facebook in the morning denying their involvement. The video was removed after about two hours but has since been posted on YouTube.
"They're chasing us around like dogs," the man, purportedly Trail, says in the video.
The nine-minute clip shows he and the woman, purportedly Boswell, wearing dark clothing, her in sunglasses, sitting inside a vehicle. It wasn't immediately clear when or where the video was taken.
"Blows my mind," said Tom Casady, Lincoln's public safety director, asked how the video compares with what he's seen over four decades in law enforcement. "Closest analogy I can make would be the access reporters sometimes got to interview criminal suspects in the pre-1963 era."
A Lincoln police spokeswoman said investigators are analyzing the video. 
Officer Angela Sands wouldn't say if police were able to trace the video post, and wouldn't confirm a rumor that investigators found Loofe's cellphone buried in a yard near where Trail and Boswell lived in Wilber.
The FBI and Lincoln Police Chief Jeff Bliemeister are expected to give an update on the case during a press conference Thursday morning at the Hall of Justice in Lincoln.
Late Wednesday, volunteer firefighters drained a pond near their apartment and Wilber-Clatonia Public Schools, wading through the water with shovels as a skid loader moved dirt from the banks. Their efforts continued into the night.
Crews also checked nearby creeks and other areas in Saline and Gage counties.
The two-week search began Nov. 16, after Loofe missed work at the Menards in north Lincoln. Family and friends have said she went on a date the night before with someone she met online — apparently Boswell — and police say she was last seen in Wilber, 40 miles southwest of Lincoln.
Police have called the disappearance "concerning."
In Wednesday's video, the woman identified as Boswell says she went on dates with Loofe in the days before her disappearance but last saw her after dropping her off at a friend's house the night of Nov. 15.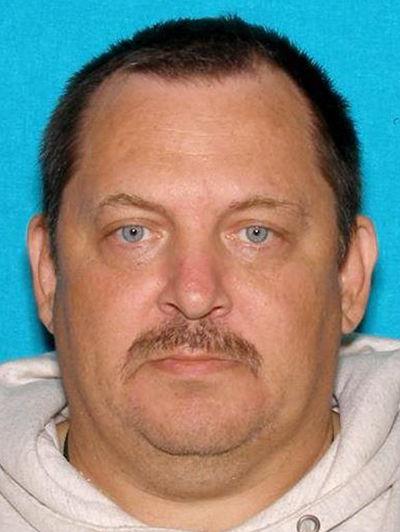 "I haven't heard from her since," the woman says.
The man identified as Trail says he and Boswell issued a statement to police and tried reaching out to investigators in the days following Loofe's disappearance, but that their calls weren't returned. The pair claim they haven't turned themselves in because they are wanted on warrants for other crimes.
Police wouldn't comment on the video or provide copies of the pair's statements.
"As far as I know, I'm not wanted for anything. I'm a person of interest and I'm not really running from anything," the man says in the video. "This has pretty much cost me my life.
"I pray for Sydney. I hope she's found soon. I wish the family the best. I'm sorry that she wasn't with you on Thanksgiving."
Police said they have received an "overwhelming" number of tips from across the country via social media and phone calls. Sands, the police spokeswoman, said she had to assign an intern to help sort through them.
Sands wouldn't say whether police believe Trail and Boswell remain in Nebraska.
Surveillance footage of the two, shared Tuesday by Lincoln police, appear to show them at a casino. The woman in the Facebook video said she had made plans with Loofe to visit the casino after their last date.
Loofe has a yin-yang tattoo on one of her forearms, the word "Believe" with a cross on the inside of her left wrist, and the phrase "Everything will be wonderful someday" on her right bicep.
She is 5-foot-7 and weighs 135 pounds. She was last seen wearing a white Columbia jacket and a cream-colored shirt.
People in Wilber said Trail and Boswell weren't well-known in the town and don't have many local ties, other than living there.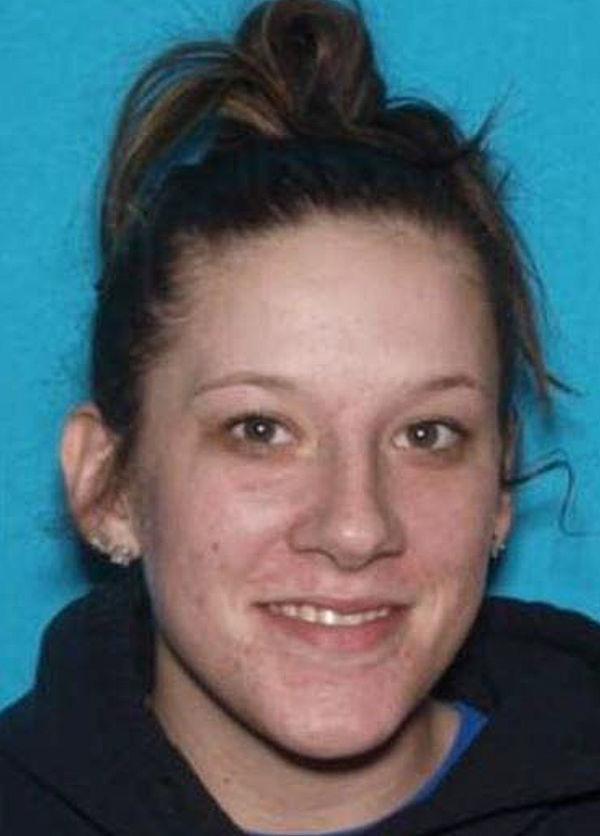 Trail still has an outstanding arrest warrant, issued last week in Saline County, where he is accused of being a felon in possession of a firearm and a habitual criminal. He has previous felony convictions in Nebraska for forgery and issuing bad checks.
Trail has also lived in Sioux Falls, South Dakota, and Falls City, court records show.
Boswell last year reported in court records that she lived in the Missouri towns of Trenton and Milan.
Both Trail and Boswell were known to Lincoln-area antiques dealers. One said the pair picked up a paycheck Nov. 15, the same day Loofe was last seen.
A manager at one dealer said Trail had been a customer for many years, coming and going infrequently — most recently about a month ago. Staff at another antiques mall said the pair rented several display cabinets to sell vintage glassware and toys, beginning in June.
People at the antiques malls asked not to be identified, citing concerns for the safety of their employees.
Loofe's disappearance remained the focus of discussion Wednesday all over Wilber, a town of 1,800.
A woman with binoculars watched from her front porch as firefighters checked the pond. Businesses across town had missing-person signs posted in their windows, including one on the door of the Casey's convenience store.
Inside the Wilber Meat Market, the Facebook video drove conversation and the TV was tuned to the Lincoln news.
"It actually makes you sick thinking that an innocent person, a life, is in jeopardy," said owner Terry Hynek.
"I hope they find her safe, and the answer is elsewhere."