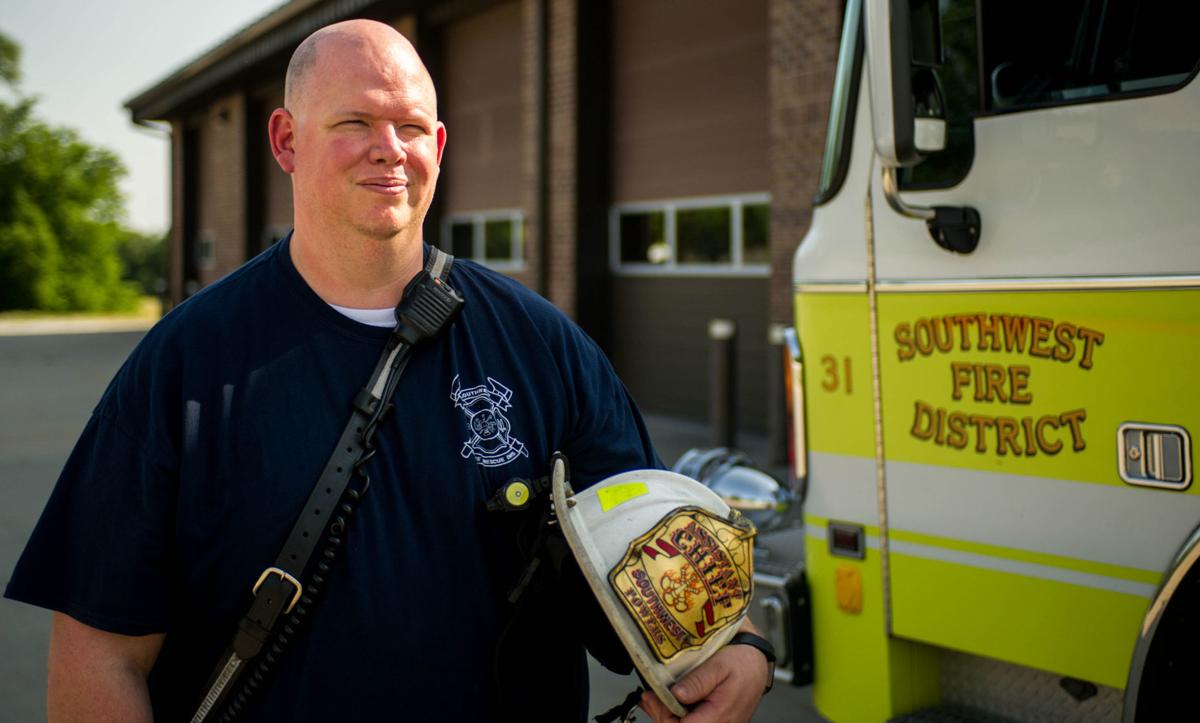 The volunteers of Southwest Fire and Rescue field an average of five crisis calls each week.
Help needed: Medical emergency. Car accident. Structure fire.
But three times this year, there was no help. The calls went unanswered by Southwest because the beekeeper was busy, the pharmacist wasn't available, the teacher, truck driver, police officer and farmers couldn't make it to the station.
In those cases — all of them medical calls — a neighboring squad had to respond.
And that had never happened before in the 18 years since Adam Powers joined the district, which serves more than 75 square miles west and southwest of Lincoln.
"When you don't make it, it kind of crushes your pride," the assistant chief said. "It's a real kick."
But it could happen again. The number of volunteers has dropped to 21, almost half of what it was when Powers signed up.
Longtime volunteers are aging out, and fewer new members are waiting to replace them. It's also getting harder for Southwest's firefighters and EMTs to leave their day jobs when their pagers go off, Powers said.
At the same time, even as the district's land area has shrunk as the city has grown, its population has increased, from 4,200 in 2000 to more than 4,500 now, and could reach 5,000 by 2022.
Many are moving from Lincoln to acreages and developments west of U.S. 77, where they might not understand they're protected by volunteers.
"When people call 911," he said, "they don't know if the people responding are career or volunteer firefighters."
It's not just a struggle for Southwest. Many of the roughly 375 volunteer departments in the state are losing volunteers, said Bill Lundy, secretary-treasurer of the Nebraska State Volunteer Firefighters Association.
"But a lot of people don't realize that in the state of Nebraska, if you call 911 for medical or fire, 80 percent of those (calls) are being responded to by volunteer fire departments."
A few years ago, the association backed legislation creating a tax credit for active volunteer firefighters. Some departments pay small stipends. Others have created combination departments, with a skeleton staff of paid firefighters supplemented by volunteers.
"Nothing's out of the realm of possibility for departments to look at options to make sure they're providing services," Lundy said.
For now, Southwest Fire is launching a campaign to let those it serves know what it's up against, to try to recruit new members and to float the alternative — that without volunteers, the district would have to hire firefighters, and that would take more tax money.
"The constituents in our district get a hell of a deal for free. We hang our hat on that," Powers said. "But if we can't get people to volunteer, we would have to request a raise in our tax levy to fund someone being around the station during the day to take those calls."
The campaign is twofold. First, the district posted an online survey last week — seeking details about its patrons and asking their thoughts about Southwest's services, but also sharing information about what it takes to operate a volunteer squad over such a large area.
You have free articles remaining.
The questions cover the volunteer commitment: Its 21 members each contribute at least 200 hours a year. Would you be willing to dedicate that much time?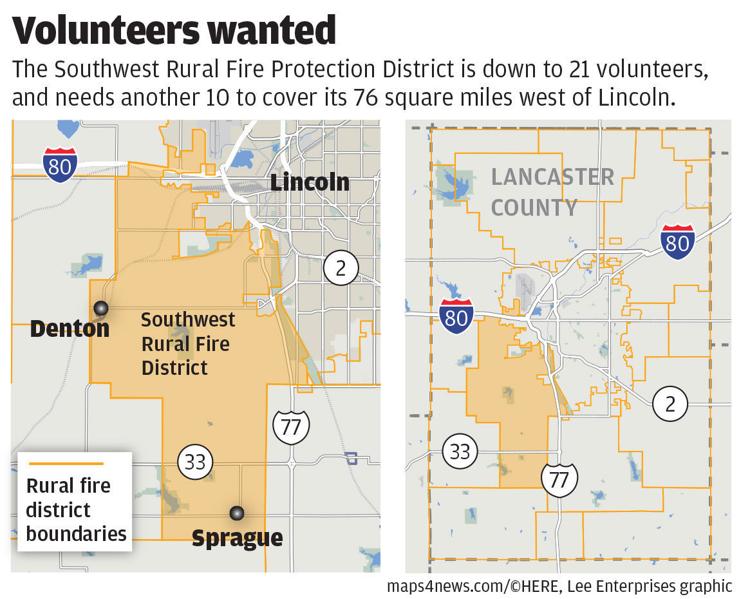 They cover costs. Southwest's services aren't entirely free; the district receives $86 a year in taxes from a property assessed at $150,000. But hiring firefighters could increase that to $150. Would you be willing to pay?
They cover response times: 90 percent of the time, Southwest responds to an emergency within an average of 21 minutes after dispatch — a roughly 20 percent increase since 2013. Is that OK with you?
"Our constituents need to judge if that's good," said Alex McKiernan, a volunteer firefighter and EMT since 2010. "I think we're doing a good job, but I think that number could surprise people. If they move from the city, they aren't as familiar with emergency response."
The next step comes in September, when the district will hold a series of town hall meetings to share survey results and solicit feedback.
"The biggest goal is to educate our constituents in what we do," Powers said. "A lot of people don't understand they have a volunteer fire department that responds to their area."
And they don't always know what that means. Southwest responds to an average of 250 calls a year from its three stations — in Martell, Denton and near the Lincoln Regional Center.
When a call goes out, volunteers drop what they're doing, report to the nearest station and hit the road. Each call requires at least two responders.
In addition to the minimum of 200 hours of service, volunteers are required to train weekly in firefighting and medical care.
Volunteer fire departments have evolved, Powers said.
"We're more professional. The training required has increased. I'll put my guys up against career firefighters any day; their training, their knowledge, the way they work."
It takes six months to get new members ready to respond to emergencies. They learn about blood-borne pathogens, they become CPR-certified, they're taught the fundamentals of firefighting, how to use the equipment.
"We teach them the basics of how to do our job. When they get experienced and are more mature, then we teach them how to drive the rigs."
And then, after all of that, the district might lose them. Former Southwest volunteers are now career firefighters in Lincoln, Grand Island, Beatrice, Kansas City and Denver, Powers said.
"We give them a taste of fire service, and they find they love helping people, and they move on to a full-time career."
Southwest could use at least 10 more volunteers to cover the clock and its district, which runs from Wilderness Park west to Denton, Interstate 80 south to Stagecoach Road.
That would delay the need to hire firefighters.
"It's going to happen eventually," Powers said. "But we don't want it to happen anytime soon."