Lincoln police are looking for two people in connection with the disappearance of 24-year-old Sydney Loofe.
Police describe Aubrey C. Trail, 51, and Bailey M. Boswell, 23, as persons of interest in the investigation. Chief Jeff Bliemeister declined to comment on how the two might be connected with Loofe's disappearance.
"Bailey Boswell and Aubrey Trail are two people that we need to speak with, and (we) believe they have additional information concerning Sydney's whereabouts," Bliemeister told reporters Tuesday morning.
BREAKING: #LNK police are looking for these two people of interest in connection with the disappearance of 24yo woman Sydney Loofe. They have ties to multiple states. pic.twitter.com/1A7NeZ47x4

— Riley Johnson (@LJSRileyJohnson) November 28, 2017
Loofe missed work Nov. 16 at the Menards in north Lincoln after apparently going on a date the night before with someone she met online, her parents have said. Police confirmed she was last seen in Wilber, 40 miles southwest of Lincoln, on Nov. 15.
Police have called the disappearance "concerning."
Investigators working in Lincoln, Omaha, Wilber and elsewhere in Nebraska have conducted interviews and followed the digital footprints Loofe left behind, Bliemeister said.
Loofe's car and cat, Mimzy, were left at her home in northeast Lincoln, but her phone pinged off a cellphone tower in the Wilber area and has since been disabled, according to her family.
On Tuesday, Bliemeister said investigators continue to analyze and vet the cellphone activity, social media messages and electronic transactions connected with this case.
Sydney Loofe has a yin-yang tattoo on one of her forearms, the word "Believe" with a cross on the inside of her left wrist, and the phrase "Everything will be wonderful someday" on her right bicep.
She is 5-foot-7 and weighs 135 pounds. She was last seen wearing a white Columbia jacket and a cream-colored shirt.
Trail is 6 feet tall and weighs about 284 pounds, with brown hair and blue eyes, according to the police news release. Boswell is 5-foot-8 and 150 pounds with brown hair and hazel eyes.
A police spokeswoman said Trail and Boswell recently lived in Wilber, but Bliemeister said the two have ties to several other states.
Police have not given more detail, including how the two might be connected, because they want to protect the integrity of their investigation, the chief said. The department provided surveillance photos of the two, apparently taken in the same place, but didn't say when or where the image were from.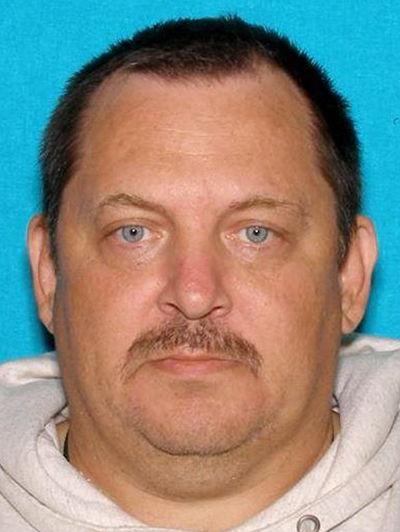 You have free articles remaining.
Court records showed Trail reported a recent address of an apartment at 621 W. Seventh St. in Wilber.
Last week, Saline County Attorney Tad Eickman obtained an arrest warrant for Trail accusing him of being a felon in possession of a firearm between Sept. 1, 2017, and Nov. 20, 2017, according to court records. The warrant includes a habitual criminal charge because Trail has previous felony convictions in Nebraska for forgery and issuing bad checks.
Trail previously lived in Sioux Falls, South Dakota, and Falls City, Nebraska, court records show.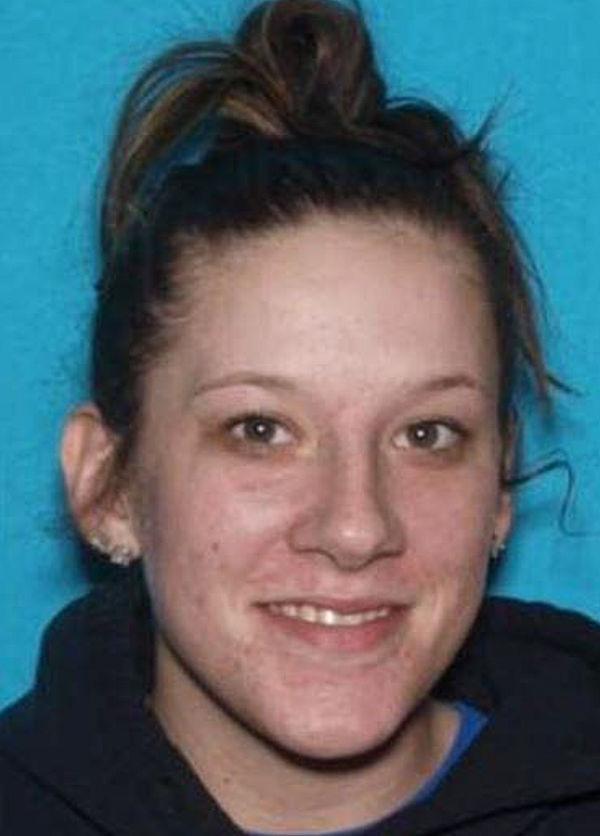 Boswell last year reported in court records that she lived in the Missouri towns of Trenton and Milan.
Police encourage anyone with information about the whereabouts of Trail, Boswell or Loofe to call 402-441-6000.
Capt. Jeff Bucher, who leads the police department's investigations unit, is leading the search for Loofe and working with the Saline County Sheriff's Department, Nebraska State Patrol, U.S. Marshals Service and the FBI. 
"Between Capt. Bucher and Saline County Sheriff Alan Moore, I can assure you we are making every effort to locate Sydney, and we will continue to do so until she is found," Bliemeister told reporters Tuesday morning.
Last week, Loofe's family started an online fundraiser to aid search efforts. The fundraiser, which aims to raise $30,000, had garnered nearly $3,000 in donations as of midday Tuesday.
A friend and coworker said she hopes people continue sharing images of Loofe, Trail and Boswell until they are found.
Terra Gehrig said she knew immediately that something was wrong when she heard Loofe, her friend of five years, was a no-show at work Nov. 16, she said.
Gehrig also works at the Menards on North 27th Street and Cornhusker Highway, and said Loofe was known as a super polite, caring cashier with a "very good heart."
"She's the kind of person the world needs more of," Gehrig said.
The two had just texted the day before, when Loofe said she was going on a second date with a woman she knew as "Audrey," Gehrig said. Loofe didn't say much about their plans, but mentioned that this was her "dream girl" and that she was excited for the night's date.
After Loofe was reported missing, Gehrig saw a photo of Boswell, who she now believes to be "Audrey," the 23-year-old Lincoln woman said.
Strong faith keeps Gehrig hopeful her friend will be found and can return home, she said.
"I have hope that it's going to happen."