A Lincoln man was shot and killed early Monday, allegedly by his son, in the home where they lived near 13th and Washington streets, police say.
They found Adolfo Lemus-Aguado, 48, dead on the stairs after a woman's frantic 911 call and followed a blood trail to arrest his son, Adolfo Ortiz, soon after about a block away.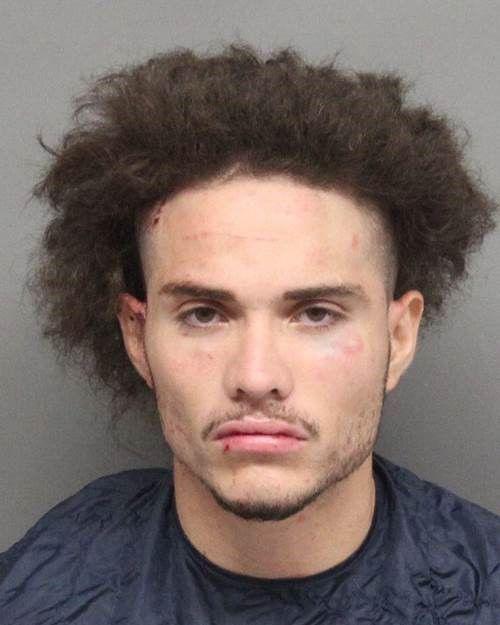 Ortiz, 21, was booked into the Lancaster County jail Monday on suspicion of second-degree murder and use of a weapon to commit a felony, according to jail records.
He hasn't yet been charged but is likely to make a first court appearance by video from the jail Tuesday afternoon.
At a morning news conference within hours of the shooting, Police Chief Jeff Bliemeister said just after 5 a.m., police went to the house at 1308 Washington St., where they found the 48-year-old Lincoln man dead.
Bliemeister declined to give details of what police believed happened.
Ortiz was in custody at 5:54 a.m., according to scanner reports.
Three hours later, Bliemeister said police were in the process of getting a warrant to search the home, collecting evidence at the scene and interviewing the two others who were in the home at the time of the shooting.
At an afternoon meeting, he told Lincoln City Council and Lancaster County Board members that the victim had "lost his life at the hands of his son."
Bliemeister said the shooting was being investigated as a homicide. It would be the fifth in Lincoln this year.