A longtime police officer has sued the city, alleging the Lincoln Police Department is a hostile workplace for women.
Melissa Ripley is the second woman in four months to file a lawsuit alleging sexual harassment and discrimination at the department. Sarah Williams, the first, left LPD for a job with the Omaha Police Department. 
Ripley's lawsuit, filed in Lancaster County District Court, was the first to level allegations against Acting Police Chief Brian Jackson, who has been leading LPD since Chief Jeff Bliemeister left Jan. 8 for a job in the private sector. 
Jackson had worked as Ripley's supervisor when she was assigned to a rotating position on the Lincoln/Lancaster County Narcotics Task Force.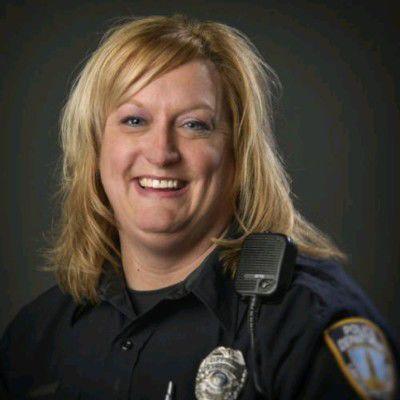 "Officer Ripley has dedicated her 21-year career as a police officer to serving the citizens of Lincoln," her attorney, Kelly Brandon, told the Journal Star on Wednesday. "Despite her faithful service, she, like other women within LPD, have experienced pervasive discrimination. LPD and city leaders are well aware of their concerns but refuse to address them." 
She said because of their inaction and the hostile work environment, female officers are leaving the department to the detriment of the community.
"It is regrettable that Officer Ripley felt she had no other choice but to file a lawsuit in the hope she can one day come to work and be treated with the same respect and provided the same opportunities as her male peers," Brandon said. 
In March, Jackson announced that the Lincoln Police Department had signed on to the 30x30 pledge, focusing on improving recruitment and retention of female officers.
He declined to comment on the lawsuit.
City Attorney Yohance Christie said the city takes all complaints, internal and external, seriously, and supports an individual's right to seek redress through the court process.
He said the city disagrees with Ripley's allegations and looks forward to the court process shedding light on the matter.
"The city, including the Police Department, does not tolerate discrimination, and we will continuously work toward creating an environment where all employees feel safe," Christie said. 
In an annual equal opportunity employment survey last year, Ripley said she didn't believe that she ever would be treated fairly within the department, according to the lawsuit. 
"I've spent my entire career working hard and developing myself for permanent, specialized positions. But I do not believe I will ever obtain one because of the way female officers are viewed and treated by administration," Ripley said.
On Dec. 11, she emailed her charge of discrimination to the city's equal employment opportunity officer, but nothing was done. 
In the lawsuit, Brandon said when Ripley started in a rotating position on the drug task force in 2007, Jackson, who led it, told her she would have to work 10 times harder than the male officers to prove herself. 
She said she worked hard to become a valuable undercover narcotics officer, but felt her safety was unnecessarily jeopardized by her sergeant failing to properly monitor her wire. 
Brandon said Ripley repeatedly voiced concerns to Jackson, "who did nothing to remedy them."
She said he routinely left her with inadequate surveillance during undercover buys over the lunch hour by taking male officers on the surveillance team out to lunch. 
She said Jackson treated Ripley different from male officers, asking her advice about what to wear to meetings outside LPD and having her wash his car on several occasions. 
Brandon said Ripley was passed over for several permanent investigator positions on the drug task force and was mislabeled as "hard to get along with." Until recently, she said, LPD never had chosen a female officer for a permanent position on the narcotics unit. 
Ripley eventually shifted her focus to community mental health and homelessness issues, joining the board of the Mental Health Association of Nebraska and working on the Lincoln Homeless Coalition. 
Despite several recommendations when she applied to be LPD's new mental health response coordinator last year, she was passed over again, Brandon said.
"Multiple female LPD officers, both current and former, have come forward with complaints of sex discrimination, harassment and retaliation that have been ignored, not fully investigated and not remedied by LPD administration or the city's equal employment opportunity officer," she said. 
Brandon said Bliemeister, Jackson and other high-ranking officials within LPD and the city have known about the pervasive discrimination of female officers for years and have done nothing to protect them or provide a safe and nondiscriminatory work environment for them. 
Ripley is seeking compensation from the city. 
Watch Now: Voter's Guide for the Lincoln city general election on May 4
The Lincoln Journal Star posed questions for candidates on the May 4 general election ballot. Read the responses and watch the videos from Lincoln City Council, Lincoln Board of Education and Lincoln Airport Authority candidates.
Learn about the six at-large Lincoln City Council candidates' positions on the issues before voting in the May 4 general election.
Learn about the candidates' positions on the issues before voting in the May 4 general election. 
Learn about the candidates' positions on the issues before voting. Two will be elected in the May 4 general election.