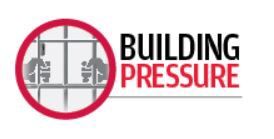 A proposal to create uniform zoning regulations for halfway houses in Lincoln would cap capacity and limit where they could be located. But the draft, which would also change the type of permit required, would eliminate input from neighbors.
Lincoln-Lancaster County Planning Department staff have recommended regulations for the first time since the city created a special permit in 2005 for halfway houses for people who have served their prison sentence and are reentering the community.
Earlier this month, Lincoln City Council members implemented a 90-day moratorium on permit requests to give the Planning Department time to propose regulations after two requests drew complaints from neighbors.
Planners believe the draft rules help support a growing trend arising out of sentencing reform in Nebraska and avoid a patchwork of different requirements for each house. But the proposal steers clear of creating rules neighbors had sought for the oversight of these halfway houses. 
"You have to start somewhere," said Steve Henrichsen of the city's Planning Department. 
Earlier this month, the city approved its first-ever special permit, allowing an existing halfway house at 28th and L streets to expand to six residents. But not before it added a host of conditions, including requiring a staff member overnight, that were sought by Woods Park neighbors.
A second application to expand a halfway house in the South Salt Creek Neighborhood also drew opposition from its neighbors. 
That's when the City Council put new applications on pause.
The applications follow sentencing reform in 2015, when Nebraska lawmakers concerned with prison overcrowding overhauled lower-level felony sentences and created post-release supervision for people convicted of those crimes. 
Conditions of supervised release require a sober living environment, but probation officials found many people transitioning out of prison had nowhere to go to get that kind of safe, supportive housing, said Shane Stutzman, assistant deputy administrator for programs in Nebraska State Probation.
So to reduce recidivism, probation officials looked to the federal court system's model that provides transitional living for people on post-release supervision who have completed their prison sentences and are reentering society, she said.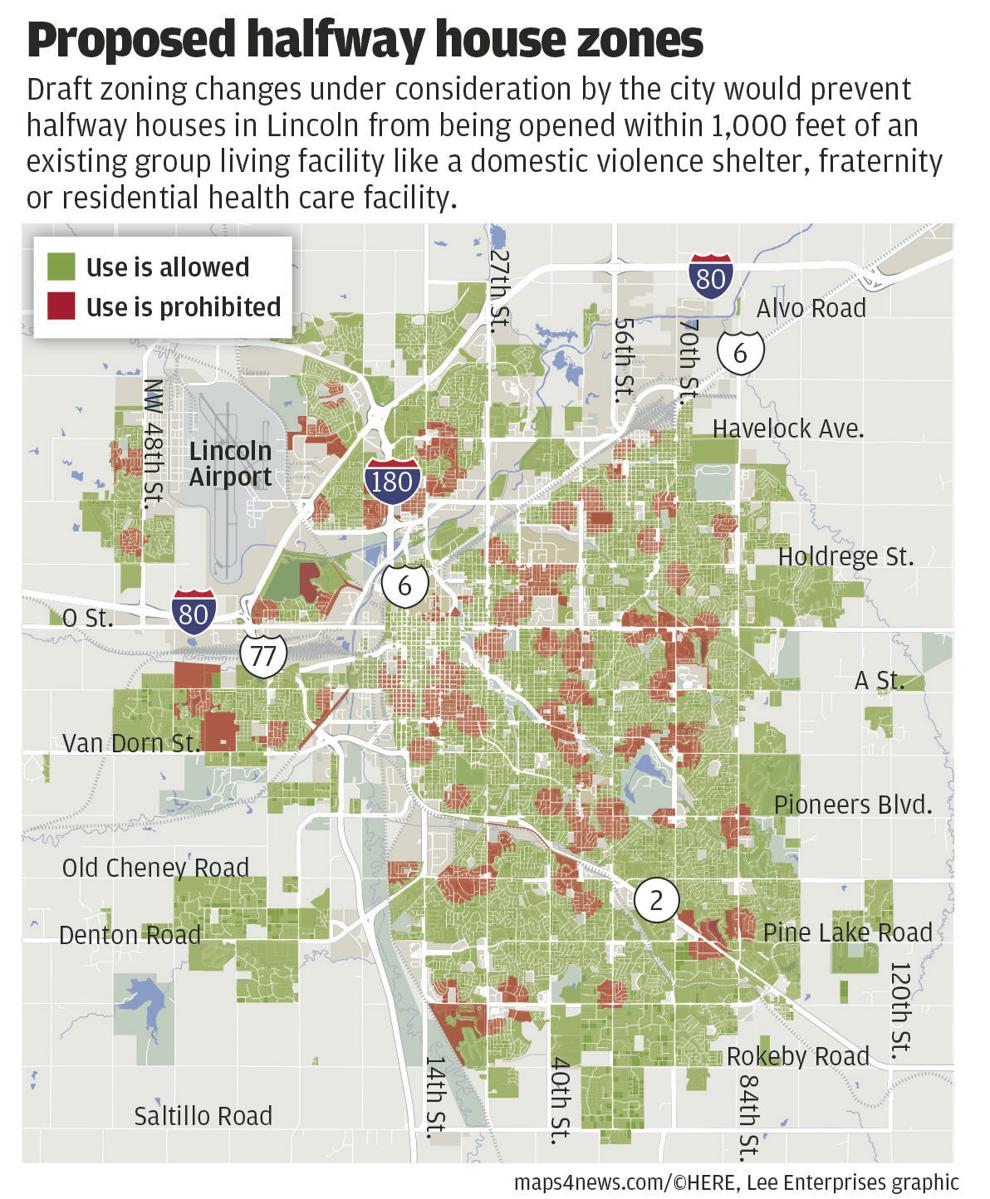 State Probation found an opportunity to help support this type of housing that probationers need by reimbursing transitional living providers for each day a probationer stays there, she said.
Houses that offer only a place to live receive $20 a day per person, houses offering some programming akin to life skills receive $90 per day and houses offering structured in-house treatment can receive up to $134 a day, according to State Probation. 
The latter group are facilities licensed by the Nebraska Department of Health and Human Services.
The State Probation Office, which is under the Nebraska Supreme Court, does not license transitional living providers. Instead it requires providers to show probationers live there while probation officers check in regularly on the residents as part of their case management.
State Probation officials recruited a network of providers across Nebraska to help offer this service, and they continue to seek more. 
Stutzman said she's encouraged by the number of providers who joined to provide this crucial service.
"If everybody has a leg in the game, I think we increase our chances of success," Stutzman said. 
So far there's 11 approved providers in Lincoln, part of a statewide network of 55 providers, according to State Probation.
Henrichsen said moving from a special permit, which requires a public hearing, to a conditional permit, which does not, prevents having different regulations governing halfway houses across the city. The name also will align with the state's definition.
Halfway houses seeking to expand beyond three people would need to get this conditional permit, Henrichsen said. 
As a conditional permit, if the applicant meets each of the criteria, the Planning Department would approve it, he said. There would not be a public hearing to gather input from neighbors. 
Under the proposal, the houses could serve up to six people in areas of Lincoln with the lightest zoned density and up to 12 in the higher-density zones. 
A halfway house couldn't be within 1,000 feet of another transitional living facility or other group living facility such as a nursing home, a licensed group home, fraternity, sorority, domestic violence shelter or homeless shelter.
The spacing requirement leaves about 30,000 acres in the city eligible for these facilities. 
Other requirements in the proposal include dedicated off-street parking, a prohibition of signs and requirements the design of any newly constructed halfway house fit in with the neighborhood. 
Henrichsen said planners want to get the right set of conditions for these permits and largely they have proposed conditions only dealing with the land's use and not the operations inside the halfway house.
"It's always difficult to regulate what is going on inside," Henrichsen said. 
But Dan Sloan, who lives in the Woods Park neighborhood and had appealed approval of the permit recently granted there, said someone needs to ensure there is oversight of these facilities. 
The lack of a state inspection program for these homes creates a need for some kind of city function to ensure that if a problem arises it gets corrected, he said. 
"We're talking about people living in a neighborhood contrary to the zoning of the neighborhood, so they are asking for something special, and I think the city has not only the right, but the responsibility to ensure that that special privilege that they're giving is not abused," Sloan said.
At a minimum, Sloan would want to see the new guidelines require a reauthorization of the permit if the land were sold to a new owner, he said. 
Sloan isn't opposed to these transitional living facilities, but he does worry about the residents and their neighbors if unscrupulous owners were to start one, he said. 
He also wonders whether the people living there would feel pressured not to complain about poor living conditions to avoid risking their housing while under court supervision.
Getting these regulations right the first time is paramount to Sloan because the consequences of getting them wrong hurts a vulnerable population, he said.
"We're going to have a lot of human pain and suffering before we figure out that we're going to need to change it again," Sloan said.
The Planning Department will host an open house Tuesday to go over the proposed changes. The Lincoln-Lancaster County Planning Commission will have a public hearing Sept. 30 before sending the plan to the Lincoln City Council for final approval.
The moratorium on new applications ends Nov. 16.