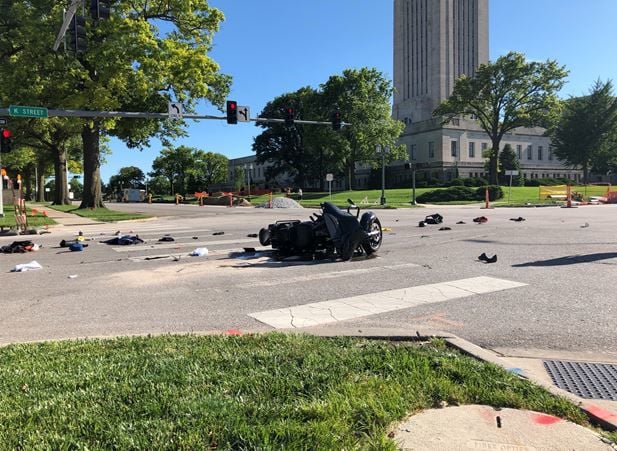 Two people were transported to a hospital Saturday after the motorcycle they were on collided with a car at 16th and K streets just after 5:30 p.m., according to a Lincoln Police Department news release.
Police said a Dodge Charger was eastbound on K Street approaching the intersection of 16th Street with a green traffic light. A Harley-Davidson was southbound on 16th Street and violated a red traffic signal, colliding with the Charger in the intersection. 
You have free articles remaining.
LPD Capt. Robert Farber said the 26-year-old female motorcycle passenger suffered life-threatening injuries to her chest and head and underwent surgery Saturday night. As of Sunday morning, she was in critical condition.
The 34-year-old man who was driving the motorcycle suffered a broken leg, according to Farber. The driver of the car was not injured.
There was no indication that alcohol or drugs played a role in the accident and no citations had been issued as of Sunday morning, according to the news release. Both riders on the motorcycle were wearing helmets and the driver of the Charger was using a seat belt.