A 40-year-old woman was arrested Saturday after making threats and showing a gun in a convenience store, according to Lincoln police.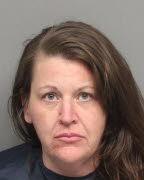 Heather Armstrong allegedly entered NP Mart, a convenience store at 28th and O streets, and began making threats to the clerk. A customer then saw that she had a gun and called police.
Officers later contacted Armstrong, at her residence in the 3800 block of S 20th Street, Officer Erin Spilker said. She was found to have a 9 mm handgun concealed under her clothing.
She was booked in the Lancaster County Jail and charged Monday with making terroristic threats.
LATEST MISSING PERSONS CASES IN NEBRASKA