No arrest had been made in the South Street Temple vandalism as of Monday morning, but Lincoln police say they are investigating leads coming from a security video of the vandal and from Crimestoppers. 
A fundraiser to fix the doors that were marred with anti-Semitic slurs has gone beyond expectations, raising more than $15,000 as of Monday afternoon, three times the goal.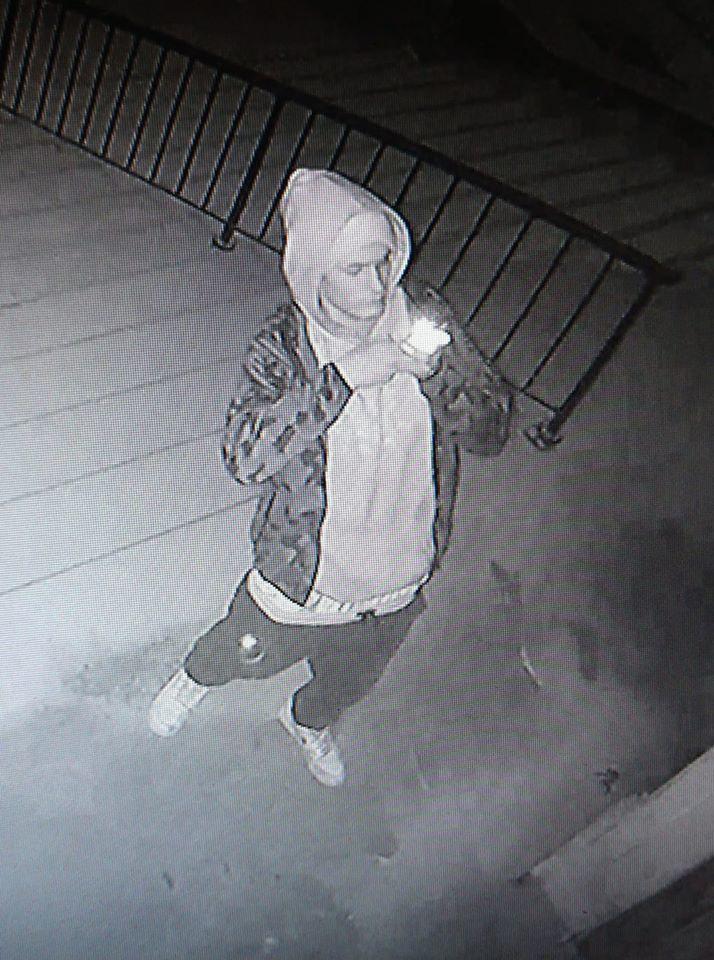 Peter Mullin, temple office administrator, said the response to the GoFundMe appeal, which will be up for at least another week, was "fantastic."
"We're thrilled and overwhelmed at the same time," he said. 
People from Lincoln and around the country donated to the fundraiser, including a man who was a student rabbi there in 1985 and 1986, and other former students. 
Mullin said the temple has not yet received a definitive cost for restoring the doors. Cleanup can't take place until temperatures are at least above freezing. In the meantime, the doors have been covered with a tarp. 
"I'm confident that we'll be able to get those doors looking as good as they possibly can be," he said. "It's going to completely erase any memory of what happened. 
"We're so fortunate to have a home here in Lincoln."
Any extra money raised will pay for extra security, including better lighting around the building and additional cameras that view the doorways, he said. The temple is also looking into adding off-duty police officers at services and classes where children are present. 
The Anti-Defamation League and the Jewish Federation of Omaha will work with the Lincoln Jewish community and the Lincoln Jewish Federation on other security actions in both Omaha and Lincoln. 
Omaha experienced an incident in late 2019 in which about 50 headstones were toppled or broken at a cemetery there. Temple Israel owns the cemetery at 6500 N. 42nd St.
A Friday evening Shabbat service of justice at the South Street Temple, in which members renewed their commitment to fighting for civil rights and social justice, and against hate, had a large turnout, Mullin said. 
"We filled the place with friends, neighbors, supporters and congregants," he said.
Members from First-Plymouth and First Presbyterian churches encircled the temple singing while people were entering for services and then joined the service. 
Then Saturday morning, services at Omaha's Temple Israel were canceled, and one of its rabbis, the cantor, one of the imams and the pastor and congregants involved in the Tri-Faith Initiative there joined the Lincoln temple for its service and Torah study. 
Anyone with information for law enforcement about the vandalism can call 402-441-6000 or Lincoln Crimestoppers at 402-476-3600.