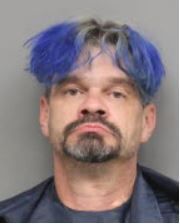 Lincoln police on Sunday released the name of the man they say stabbed his neighbor Friday in north Lincoln.
Jan Noch, 51, was arrested and booked in the Lancaster County Jail on suspicion of first degree assault and use of a deadly weapon to commit a felony, according to jail records.
Police say Noch stabbed a 45-year-old man during a dispute at about 4 p.m. Friday near 3600 Touzalin Ave.
The victim was left with life-threatening injuries. Police didn't have an update on the man's condition as of Sunday afternoon.