Police say a man now charged with second-degree murder and four other felonies for a deadly, random shooting last week allegedly said "Watch me shoot at this bus" before firing the shot that killed a 69-year-old Lincoln woman. 
Joel Jones Jr., 27, remained in the county jail Monday, his bond set Friday at $2 million.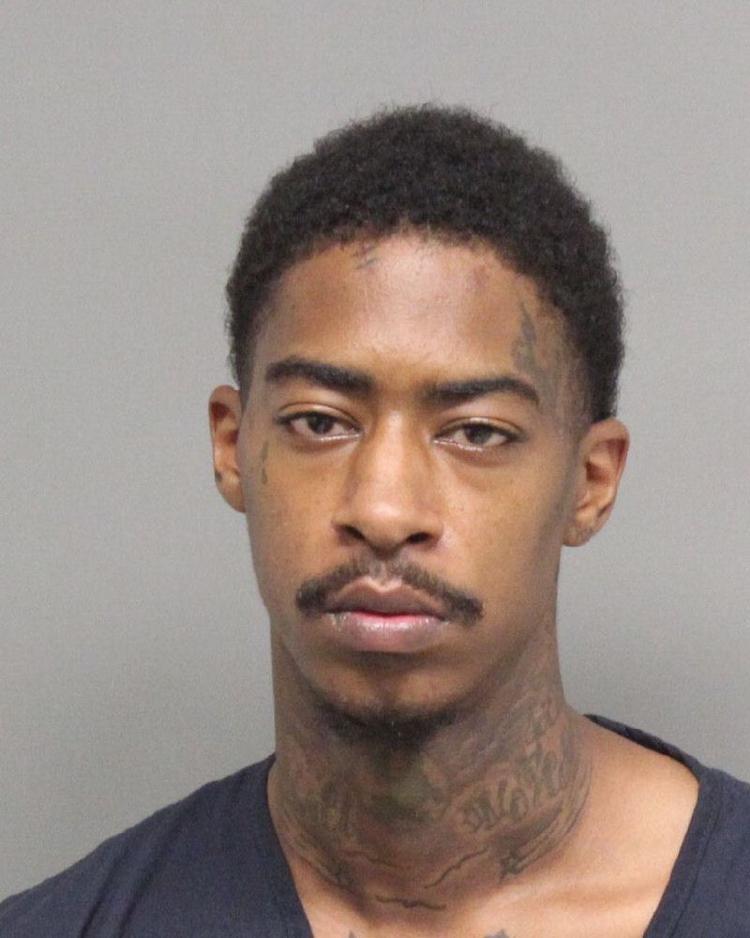 In newly filed court documents, Lincoln police gave details, obtained from video and witness accounts, of the Chevy Malibu on Thursday afternoon moments before the shooting. 
Jones, believed to be a backseat passenger on the driver's side, allegedly pulled a black Taurus 9mm handgun out of his waistband, pointed it out the window and shot the bus, after saying something similar to "Watch me shoot at this bus," according to police. 
A 911 caller at 2:38 p.m. initially thought the gunshot had been self-inflicted, but police quickly shifted gears after arriving within 2 minutes to discover the bullet had come from outside the StarTran bus.
Surveillance video on the bus showed someone briefly point a pistol at the bus from the rear driver's side of the car. Investigators also found a 9mm casing on A Street, between 22nd and 23rd streets, where a single shot struck Sharon Johnson as she sat on the bus.
Rescue workers took her to a hospital, where she died.
Police say the video captured the gray Chevy and its Lincoln County license plate, which quickly led them to Jarell Wheeler, the boyfriend of the car's registered owner.
Police watched a house on North 14th Street, where they found the Malibu. When it was driven to a nearby Kwik Shop, investigators contacted the people inside: allegedly Wheeler, who was driving, his girlfriend in the front seat, and Jones in the backseat behind Wheeler.
All three were taken into custody at 5:36 p.m. Thursday. Police took a fourth person, a teen seen getting out of the backseat passenger's side of the car at the house, into custody, too. But neither the teen nor the car's owner was ultimately arrested. 
On Friday, Police Chief Jeff Bliemeister said investigators believed Jones had purposely fired into the bus but didn't believe the crime was targeted at Johnson.
That afternoon, prosecutors charged Jones with second-degree murder, unlawful discharge of a firearm at a vehicle, possession of a deadly weapon by a prohibited person and two counts of use of a firearm to commit a felony. 
Wheeler was charged with being an accessory to the crime. He's in jail on $250,000 bond. 
Johnson's killing is Lincoln's fourth homicide in July — following a separate stabbing and shooting July 13 and a shooting July 4 — and the city's seventh for the year.
For comparison, Lincoln had five killings in all of 2019.
Sign up for our Crime & Courts newsletter
Get the latest in local public safety news with this weekly email.