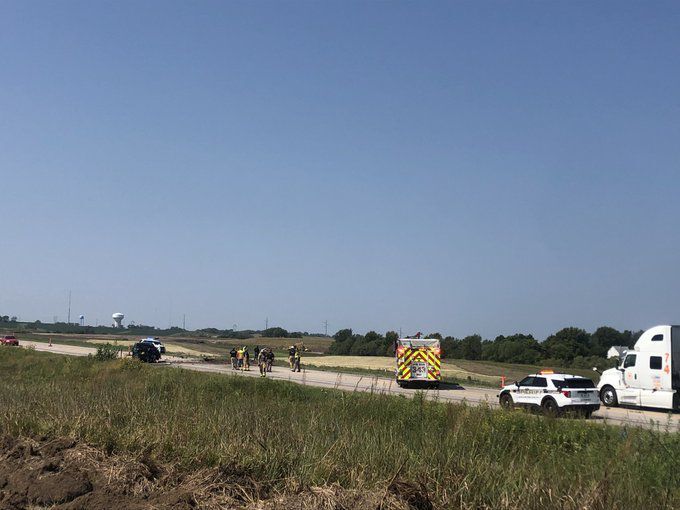 One person was killed in a crash Sunday afternoon on Nebraska 2 between South 120th Street and South 134th Street, according to the Lancaster County Sheriff's Office.
The sheriff's office said an eastbound 2002 Chevrolet pickup crossed the center line and struck a westbound semi at around 12:30 p.m. The drive of the pickup, 43-year-old Eli N. Miller, was pronounced dead at the scene. Miller was not wearing a seatbelt, and it was unclear as of Sunday evening whether alcohol or drugs were a factor, the sheriff's office said.
The semi-truck driver, 47-year-old Vincent Wood, was treated at a local hospital for minor injuries. He was wearing a seatbelt.
Nebraska 2 was shut down for more than an hour after the accident.